Discover Algarve's Natural Attractions
Algarve, Portugal is a popular holiday destination known for its stunning beaches and vibrant nightlife, among many other fabulous features. But the Algarve region of Portugal also boasts some of the most beautiful natural attractions in the entire country, and all of Europe. From vast stretches of sun-dappled, sandy beaches to majestic mountains and lush forests, there's no shortage of outdoor activities to enjoy in the Algarve district.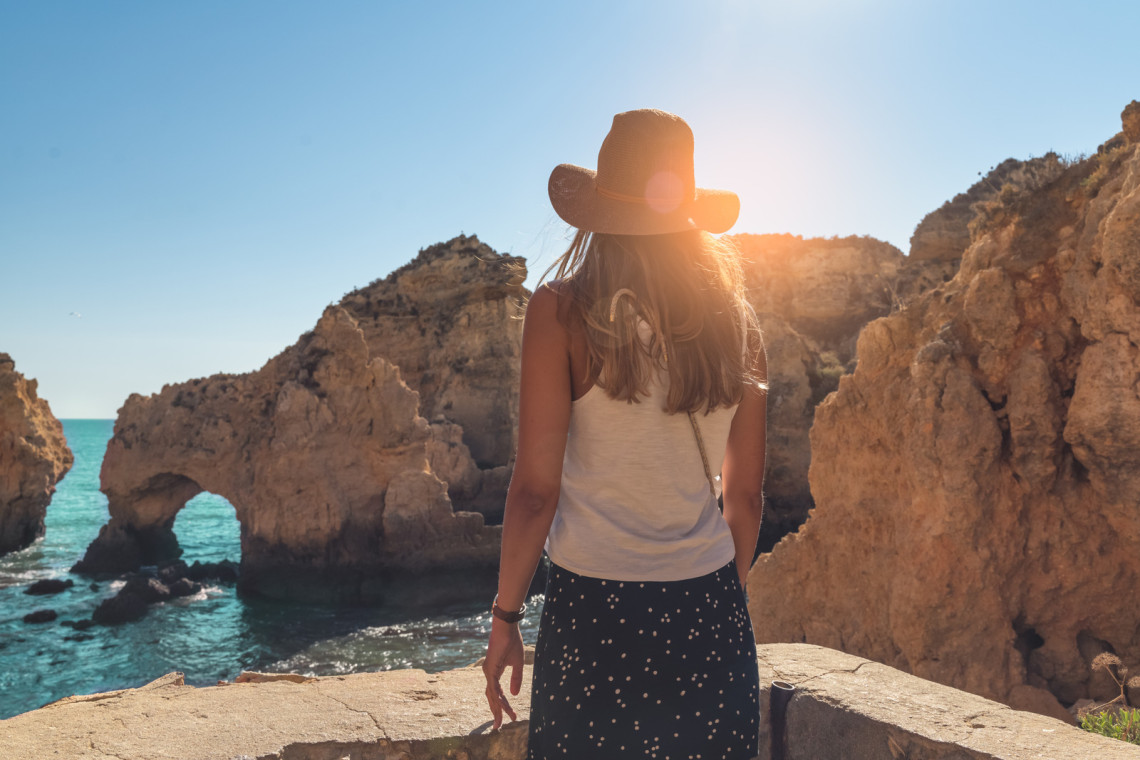 Portugal Getaways provides custom-made packages specifically created for those who are looking for a unique and unforgettable travel experience. With our one-of-a-kind itineraries and unbeatable deals to the Algarve, you're guaranteed an amazing adventure in this wondrous region of Portugal. From exciting outdoor activities to relaxing beach days, let us help plan the perfect holiday - just for you!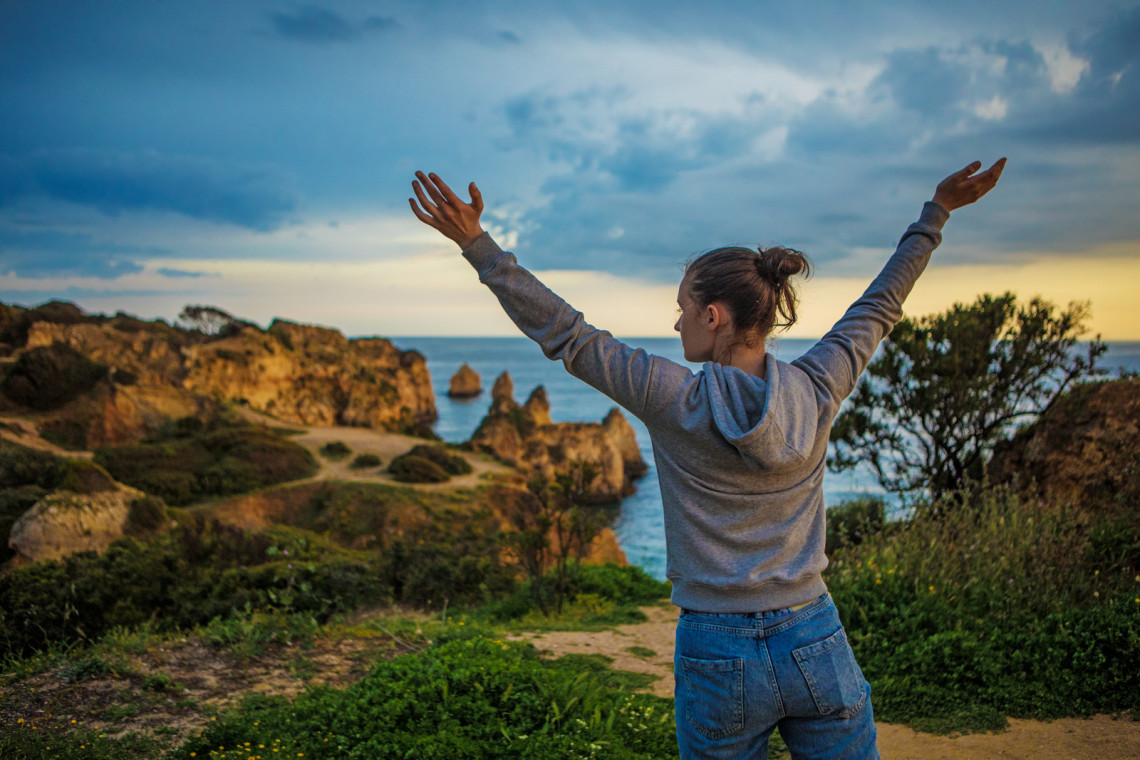 Ria Formosa Natural Park
Ria Formosa Natural Park, located in the awe-inspiring Algarve region of Portugal, is an incredibly scenic and ecologically diverse area. It consists of a series of beautiful barrier islands and wondrous wetlands that are teeming with an abundance of wildlife. The natural park spans over 60 km of coastline and is comprised of five distinct lagoons connected to the Atlantic Ocean by narrow inlets.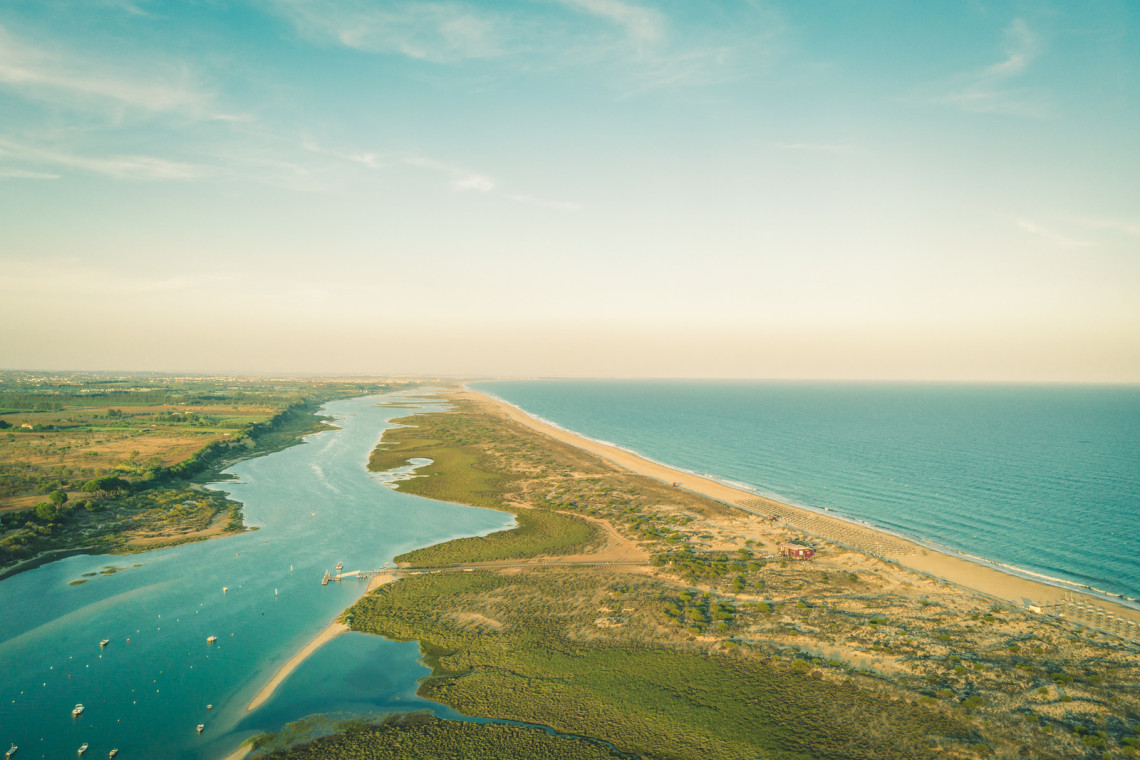 The landscape here at this remarkable Portugal nature park ranges from rolling sand dunes to salt marshes and mudflats and even includes mangrove forests, reed beds, and canals. And for the avid birdwatchers out there, a wide variety of bird species inhabit the area, including flamingos, spoonbills, and storks, as well as over 200 species of migratory birds that use the park as a resting spot during their long seasonal journeys.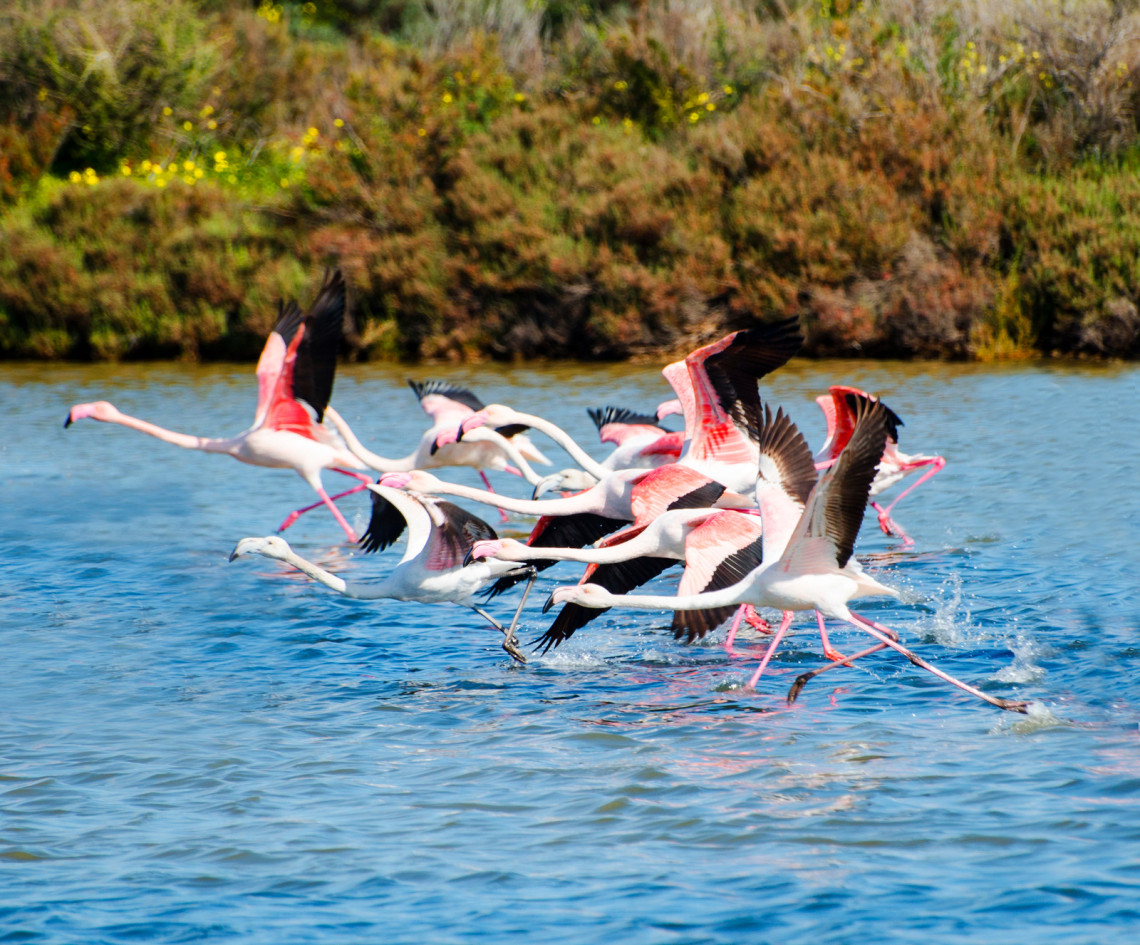 Visitors to the natural park can explore its unique ecosystems via myriad walking trails. They can also opt to join some excellent guided boat rides. The tranquil atmosphere here encourages relaxation and ushers all who visit into an instant state of zen, while being surrounded by beautiful flora and fauna stimulating the imagination and desire for exploration. You could say it offers mutually beneficial benefits that combine for a perfect pairing for ultimate enjoyment and appreciation on your Algarve vacation.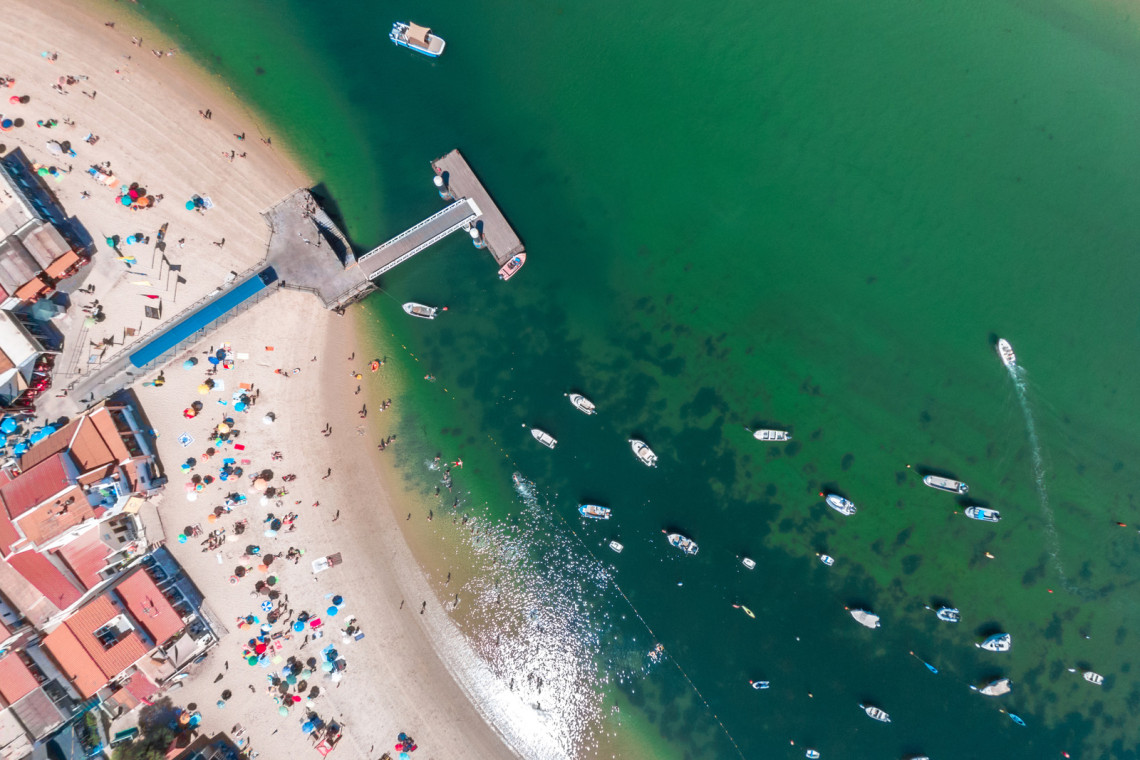 The outdoors adventurers will especially appreciate the ample opportunities for kayaking, windsurfing, fishing, and the aforementioned birdwatching here at Ria Formosa Natural Park. A fun and impressive fact for visitors to be aware of is that Ria Formosa Natural Park is actually one of Portugal's most important protected areas, as it offers a wealth of cultural heritage hidden among its stunning scenery. With its wide range of habitats and abundance of wildlife, Ria Formosa truly is a magical place, making it the ideal Algarve destination to experience nature in all its glory.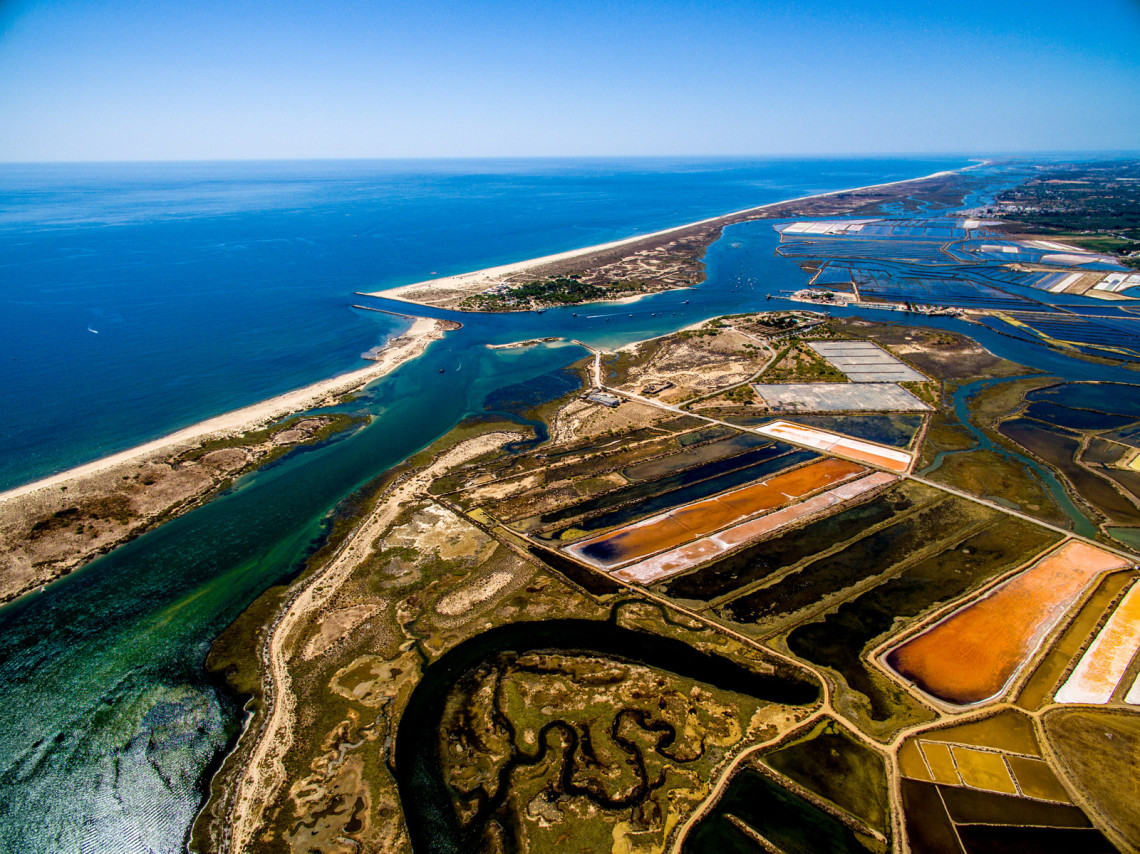 Alvor Nature Reserve
Alvor Nature Reserve in the Algarve region of Portugal is a stunningly beautiful example of natural beauty that should not be missed during your Algarve travel. Located in southwest Portugal, this nature reserve is comprised of a variety of diverse habitats ranging from coastal to hillside environments and is home to a rich array of flora and fauna.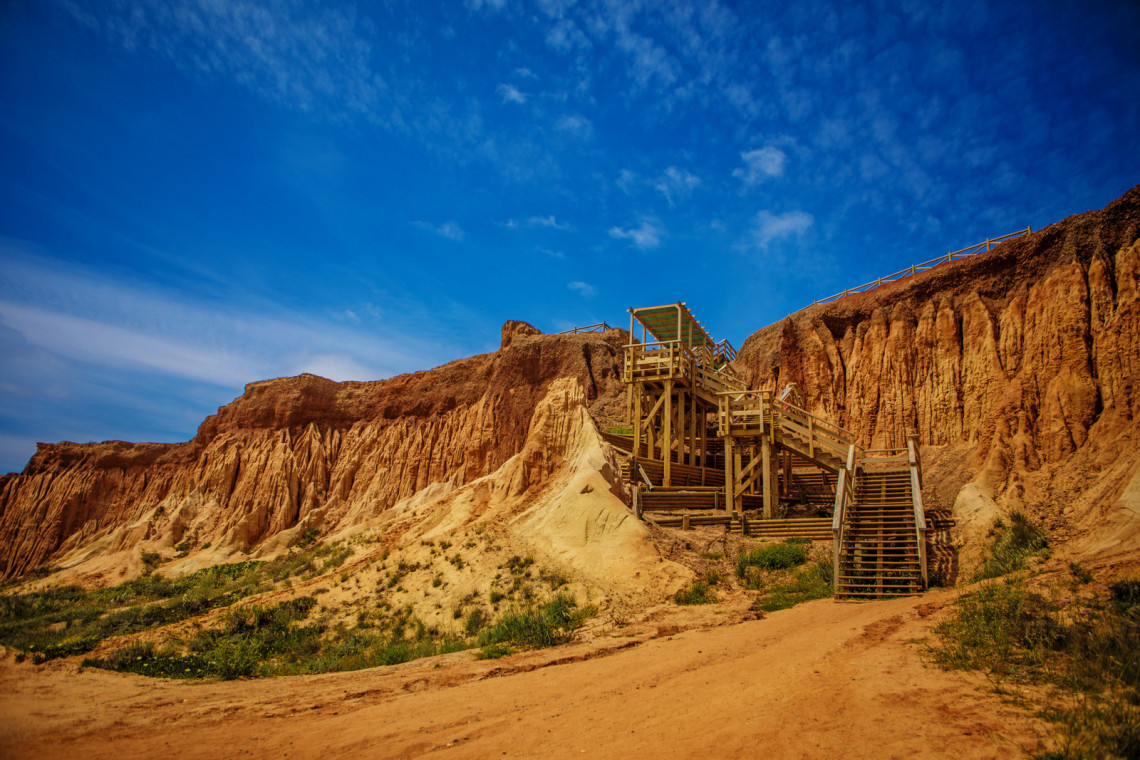 Among its inhabitants is a wide array of birds, including Bald Ibis, Peregrine Falcons, and Black Kites, among others. Visitors to this incredible Algarve destination can also take advantage of the crystal clear waters by enjoying a wealth of outdoor activities during their time here, including fishing, canoeing, kayaking, and swimming. There is also ample opportunity for birdwatching at this Portugal park as well.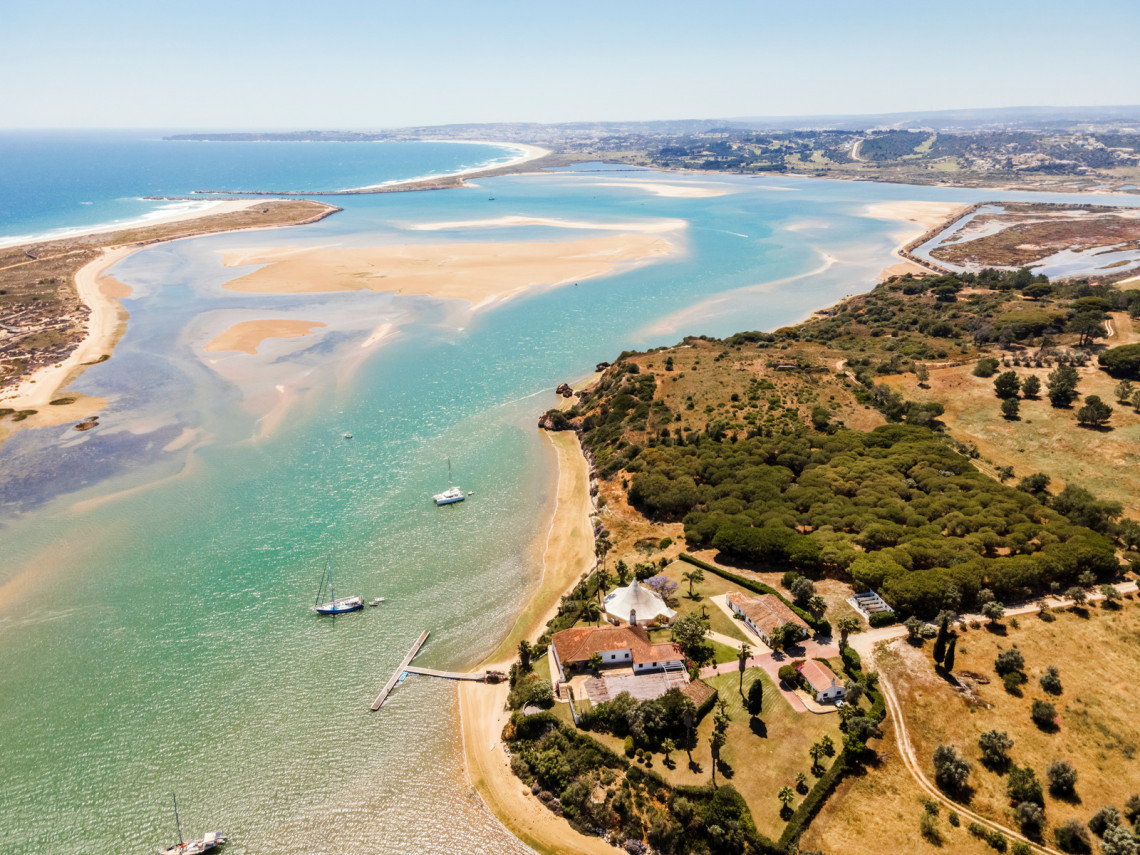 The wetlands found in this nature reserve are also home to rare species like waterfowl and wading birds, making it an ideal Algarve destination for nature lovers. In addition to its rich biodiversity, Alvor Nature Reserve also has many historical sites that can be explored by visitors year-round. These attractions include the ruins of old Moorish fortifications, as well as ancient Roman ruins that provide insight into the region's fascinating and storied past. With its stunning landscapes and abundance of wildlife, Alvor Nature Reserve is truly an amazing experience and should not be missed by anyone looking for an unforgettable day out during their Algarve travel adventures.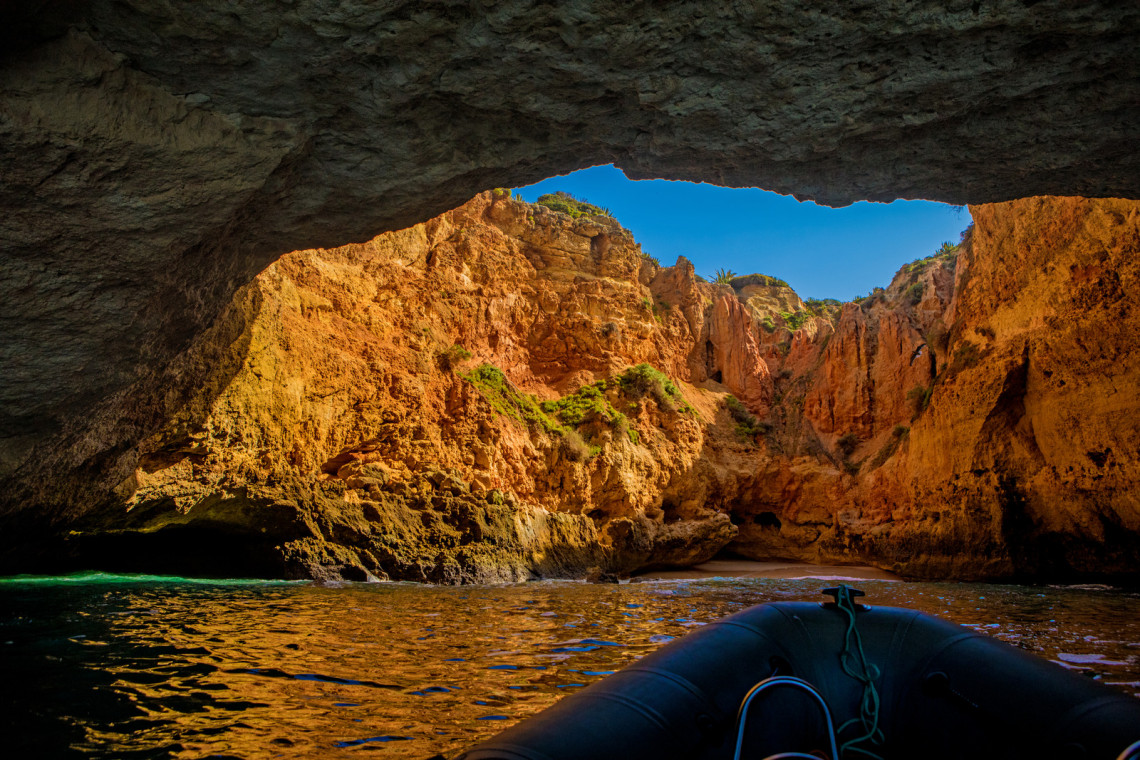 Are you already in love with Portugal? Take a look at our stress-free packages that allow you to book your ultimate Portuguese adventure. All our packages are carefully curated by our team of local Portuguese experts so that you don't need to worry about any details - just enjoy your trip!

Monchique Mountains
The Monchique Mountain range in the Algarve region of Portugal is a stunning natural wonder, boasting some of the most breathtaking views and landscapes in the country. These majestic mountains span nearly 300 square kilometers, ascending from sea level up to an impressive peak of 902 meters above sea level.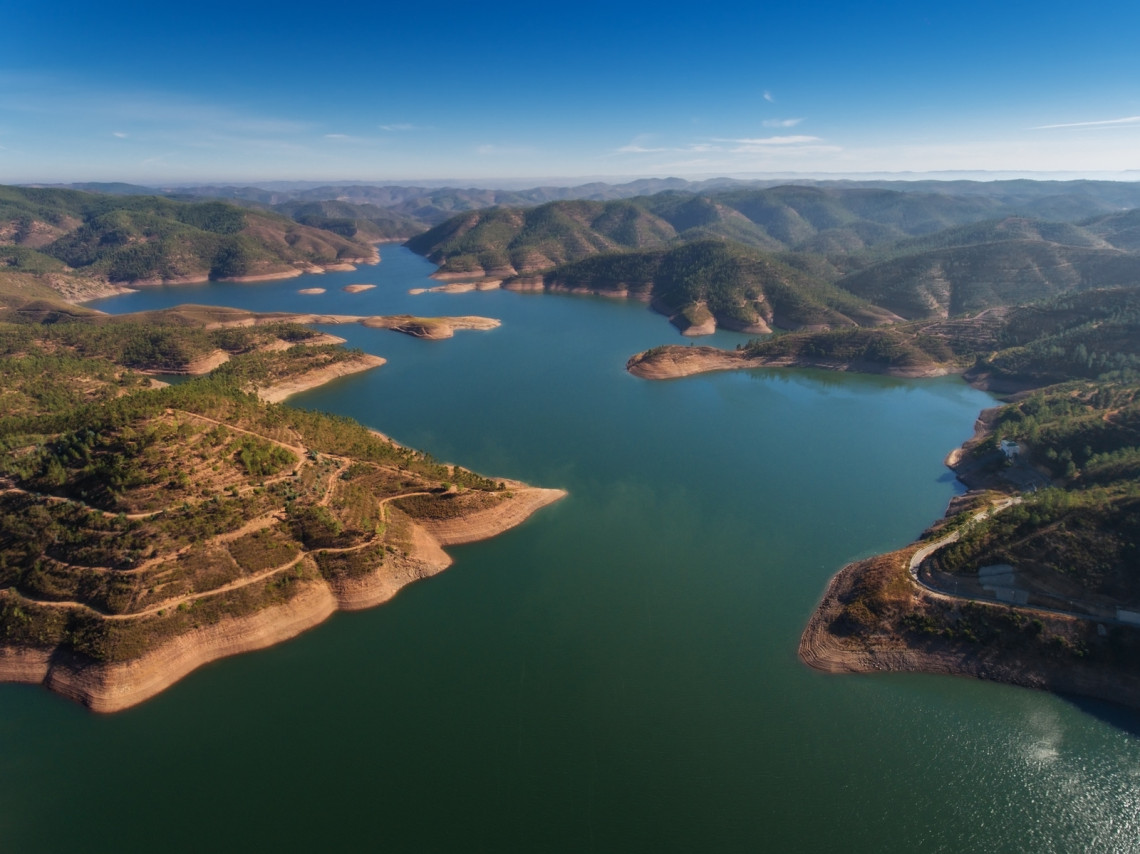 With its lush valleys, rolling hills, and dramatic gorges, this picturesque mountain range in Algarve, Portugal draws visitors from all over the world, who come here not just to admire its beauty, but also to wonder at – and wander among – its many hikes and nature trails. This particular awe-inspiring Algarve region also features some stunning waterfalls, like the Barbelote Waterfall, which can be reached after enjoying an hour-long hike that meanders through a pine forest and culminates at the captivating Monte Fóia peak (the highest point in Algarve region of Portugal).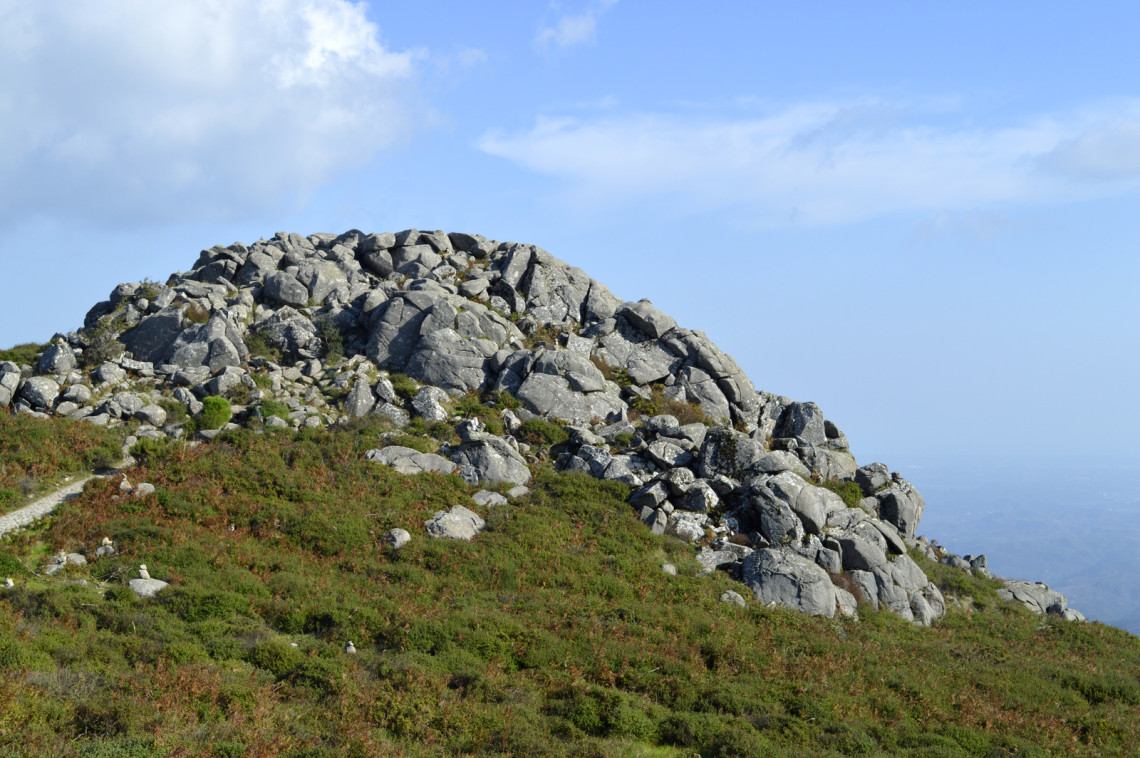 The climate here is much cooler than that of the surrounding areas due to its impressive elevation, making it an ideal place for those travelers for a wide variety of things to do in the Algarve, Portugal, like hiking, mountain cycling, or bird watching. There are several trails and routes available to explore, each offering its own unique highlights to enjoy, taking visitors through dense forests, along nature paths, and past cascading waterfalls. Additionally, there are plenty of archaeological sites scattered throughout this Algarve region, dating back thousands of years. With so much on offer and such captivating scenery to soak in, an excursion to the Monchique Mountain range is a must for any visitor traveling to Portugal's Algarve region!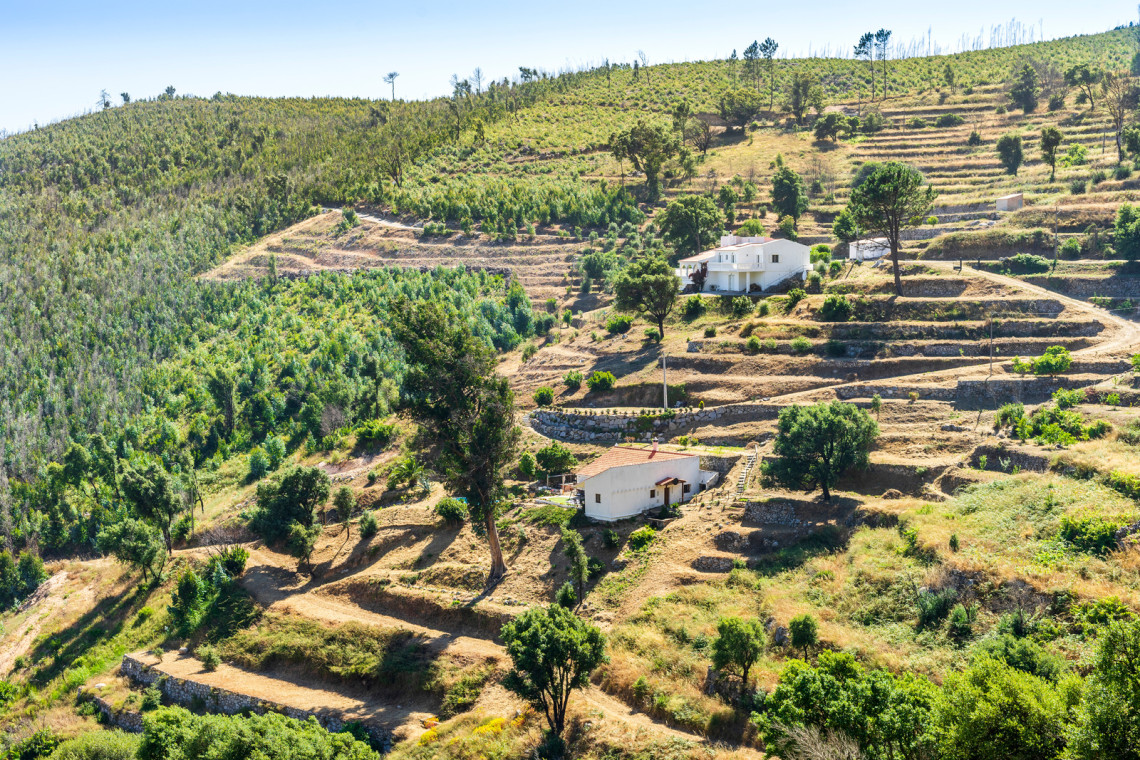 Marina de Vilamoura
Vilamoura Marina, also known as Marina de Vilamoura or simply Marina Vilamoura, is located in the Algarve region of Portugal and is undoubtedly one of the most stunning marinas in all of Europe. Located on the south coast of Portugal, it's a haven for those looking to escape from everyday life and enjoy unparalleled luxury and relaxation. Vilamoura Marina is home to over 1,000 yachts and boats, making it one of the largest marinas in Europe.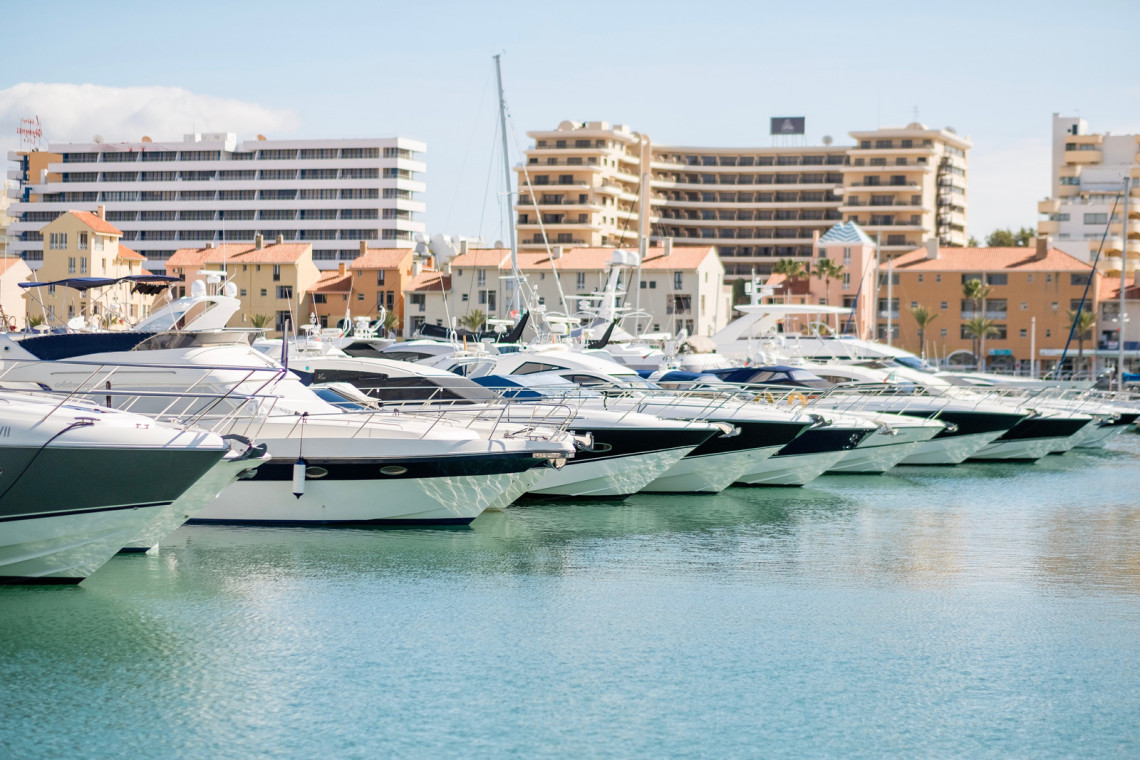 Guests can enjoy this immense marina in myriad ways, including opting to rent a range of vessels that span from luxurious motorboats to traditional fishing boats, thus allowing them to explore everything that Vilamoura Marina has to offer with ease. Marina de Vilamoura is also equipped with a range of top-notch facilities. For instance, guests looking for things to do in Algarve at this special spot can enjoy the extensive amount of restaurants and bars onsite, which offer delicious local Portuguese cuisine and cool refreshing drinks that make for the perfect compliment to a pleasant day in the sun by the sea.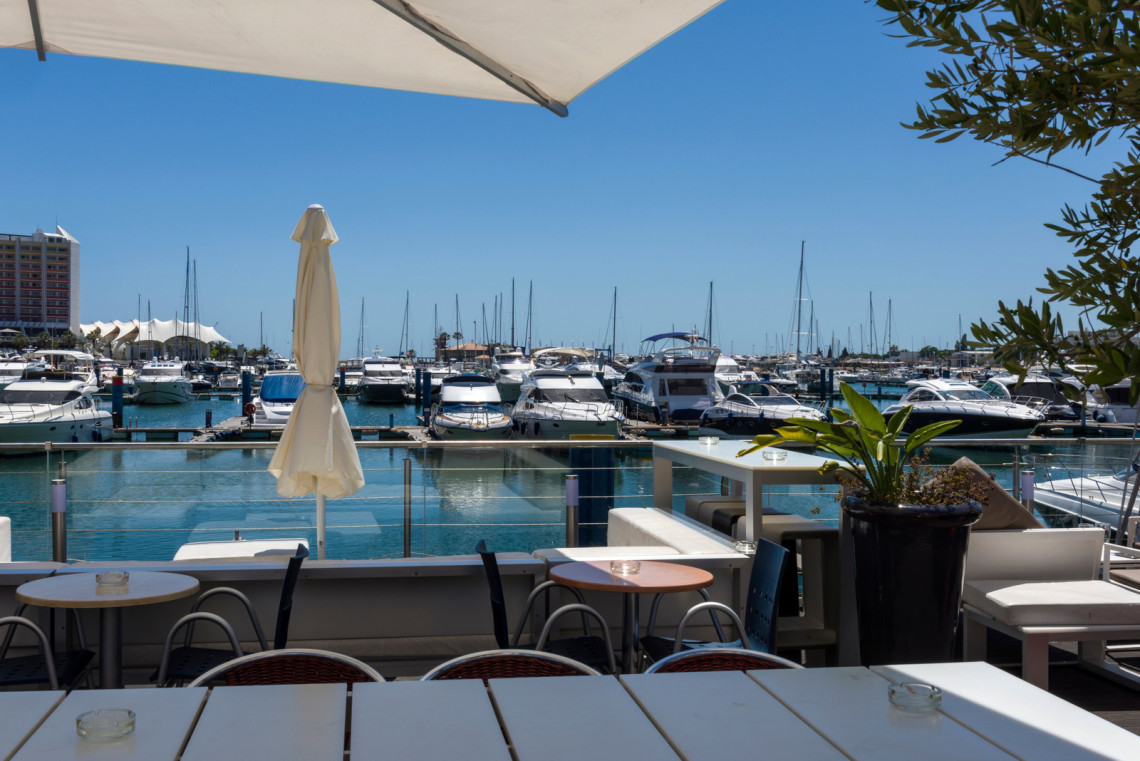 For those more active travelers looking for things to do in Algarve while visiting this impressive destination, the harbor provides access to diving centers, water sports equipment hire, boat tours, and more. As for the avid shoppers out there, Vilamoura Marina has no shortage of shopping options. There are plenty of boutique shops selling unique souvenirs, as well as high-end fashion boutiques featuring designer labels, like Prada and Versace, at discounted prices.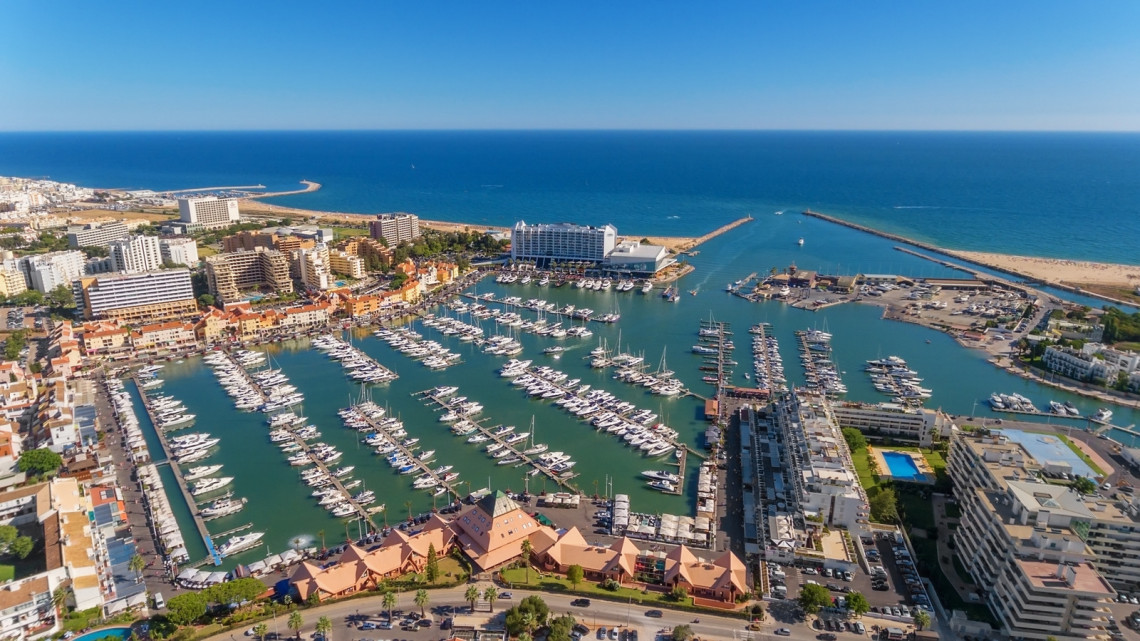 With its idyllic location surrounded by beautiful beaches, forests, golf courses, and mountains, it's no surprise that Vilamoura Marina in Algarve, Portugal has been voted one of the best destinations for luxury holidays in Europe year after year. So, it just makes sense that adding this top spot to your travel itinerary during your Algarve trip is an absolute no-brainer.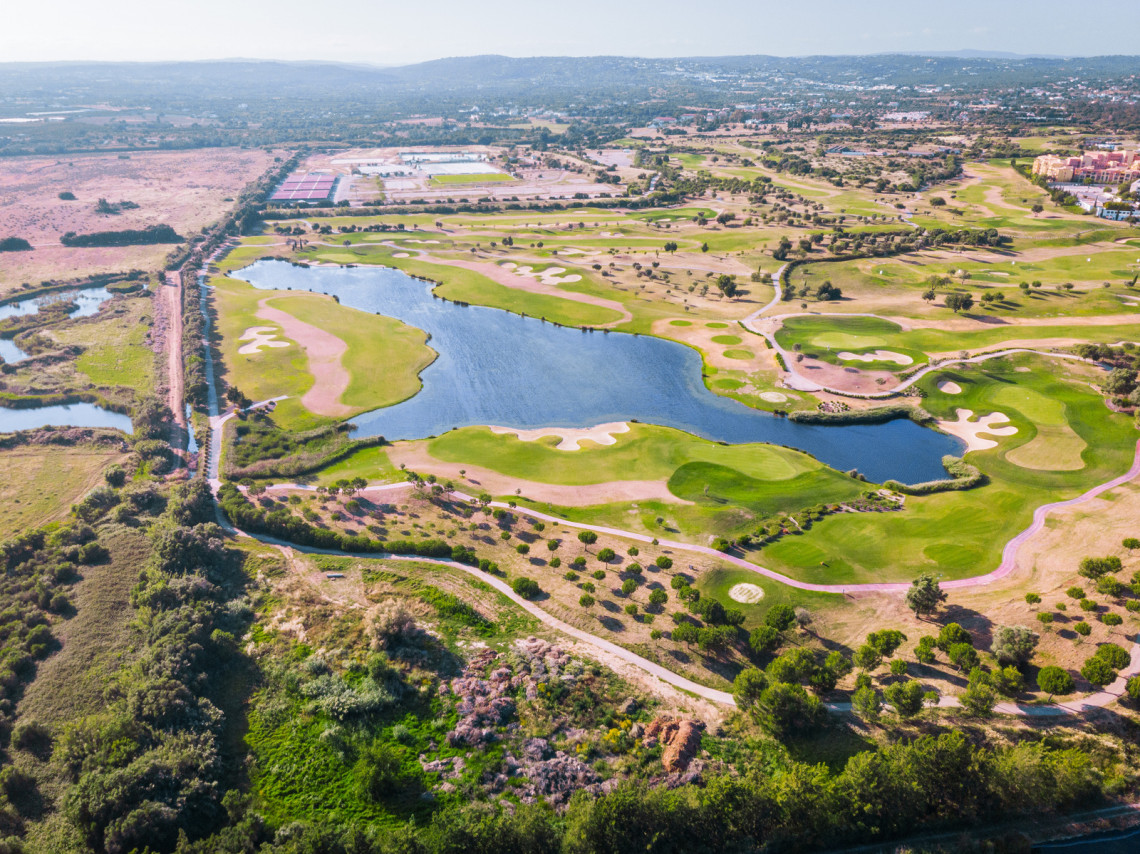 Marshland Nature Reserve of Castro Marim and Vila Real de Santo António
Marshland Nature Reserve of Castro Marim and Vila Real de Santo António is a protected area in the Portugal Algarve region that many consider being among the best places in Algarve to visit during your Portugal holidays. The interesting (and lengthy) moniker of this Portuguese nature reserve is pretty self-explanatory, as it is based on the fact that it´s located within a triangle formed by the two municipalities of the same name.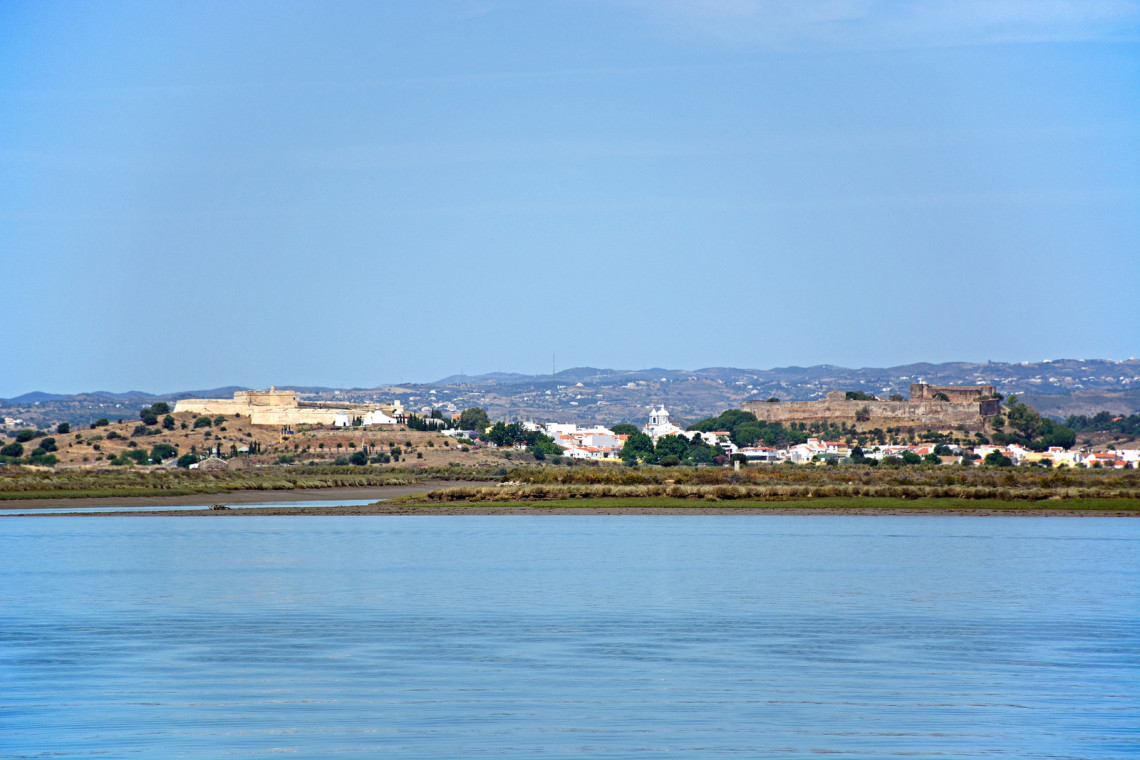 Algarve tourism thrives on travelers heading to this impressive Portugal nature park, which covers a vast area of 5,405 hectares, making it one of the largest wetlands in the Algarve region, and even the entire country. Apart from its obvious natural beauty, the Algarve nature reserve also provides a safe habitat for a wide variety of species, including migratory birds, amphibians, reptiles, fish, and mammals. This diverse ecosystem is characterized by its large saline marshes and coastal sand dunes, which offer an ideal environment for many animals to survive and thrive.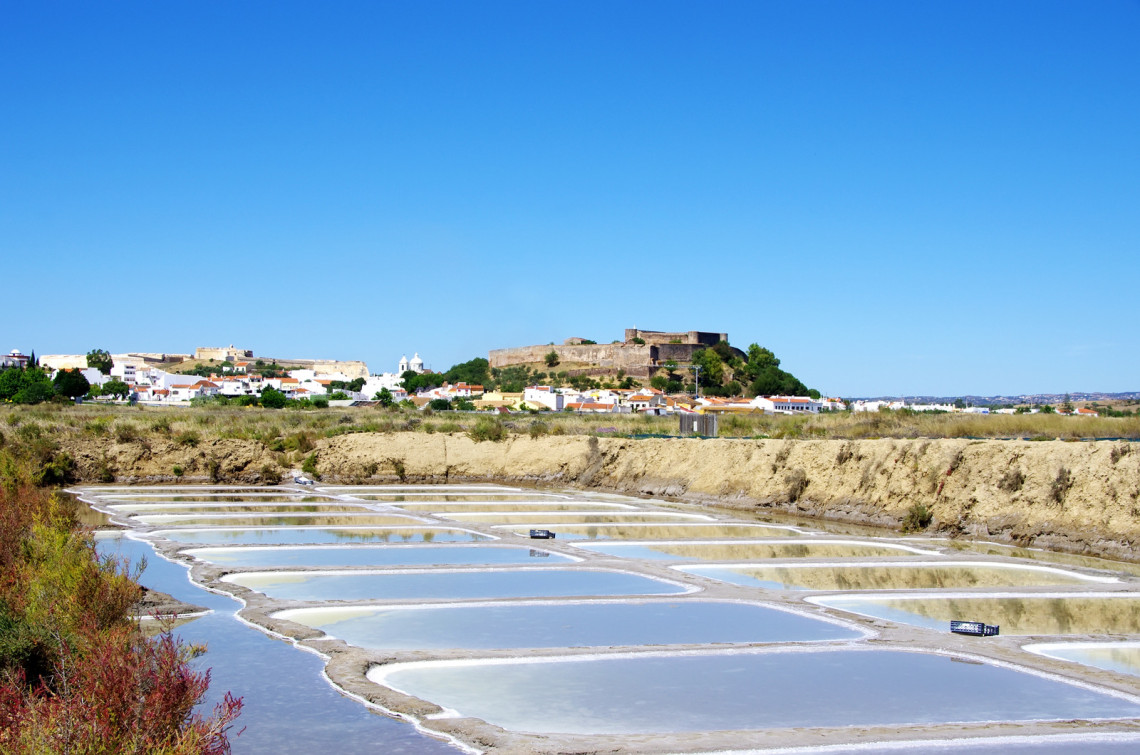 In addition to its abundance of wildlife, the Algarve nature reserve also features various archaeological sites that are important cultural heritage landmarks in this area, including those exhibiting evidence of human presence dating all the way back to Prehistoric times. Visitors can explore this unique Algarve area on foot, or they can choose to bike through the numerous trails offered here, allowing them to observe nature at its best while also learning about this unique area of the Algarve region's history along the way.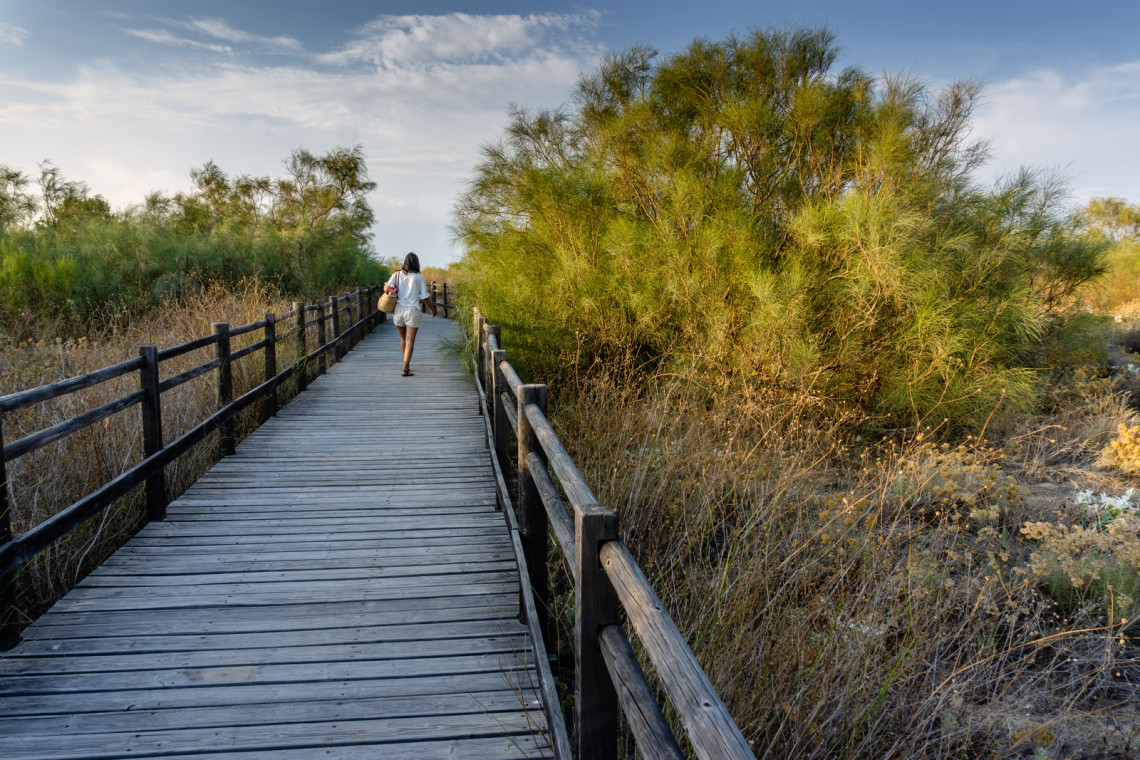 For travelers looking for things to do in the Algarve during their Portugal holidays besides educational activities, visitors to this remarkable nature reserve can also take part in numerous recreational activities, such as bird watching or kayaking around the estuary waters, among many more outdoor adventures. Visitors looking for things to do in the Algarve during their Portugal trip that are more active can also enjoy some quality time surrounded by getting outdoors and trekking or hiking around the area, which boats captivating landscapes as well as a vast array of flora and fauna found, making it truly a remarkable natural paradise providing the perfect stop during your Algarve vacation.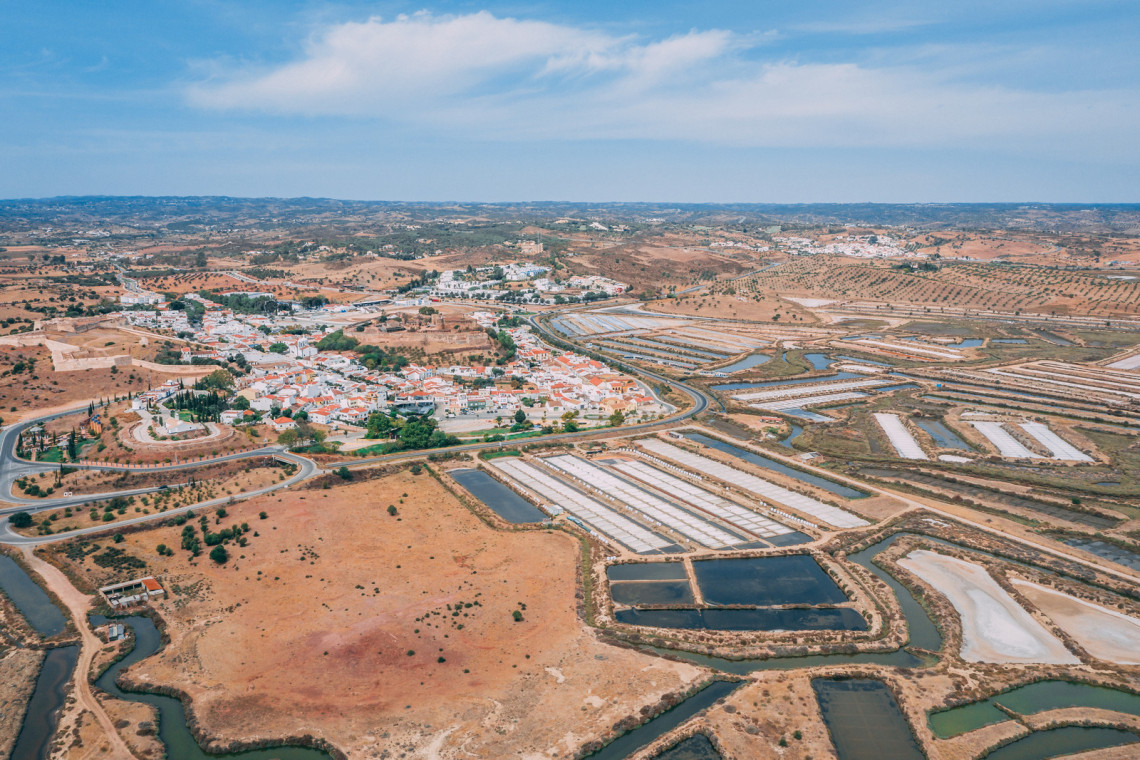 The Southwest Alentejo and Vicentine Coast Natural Park
The Southwest Alentejo and Vicentine Coast Natural Park in the Algarve region of Portugal boasts a diverse and stunning landscape of unparalleled beauty. With more than 100 kilometers of stunning coastline, including secluded beaches, hilltop villages, protected areas of dunes and wetlands, as well as coastal lagoons, this protected area is a true haven for nature lovers looking for things to do in Algarve during their Portugal holidays.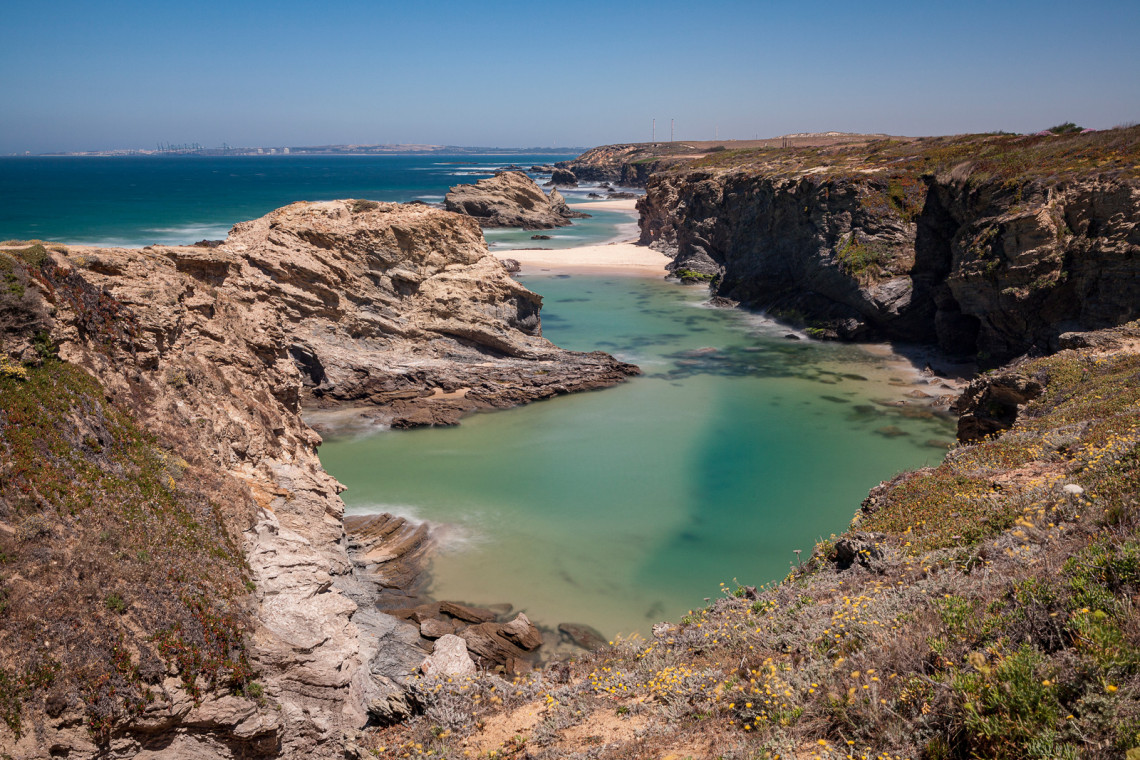 In addition to its natural beauty, the Southwest Alentejo and Vicentine Coast Natural Park is also home to several endangered species, such as the Iberian Lynx and the Bonelli's eagle, among many more. A wide variety of flora and fauna inhabit this paradise, ranging from wild goats, foxes, and birds to Atlantic cedar trees, wild olive trees, juniper bushes, and heathers. And that´s just to name a few!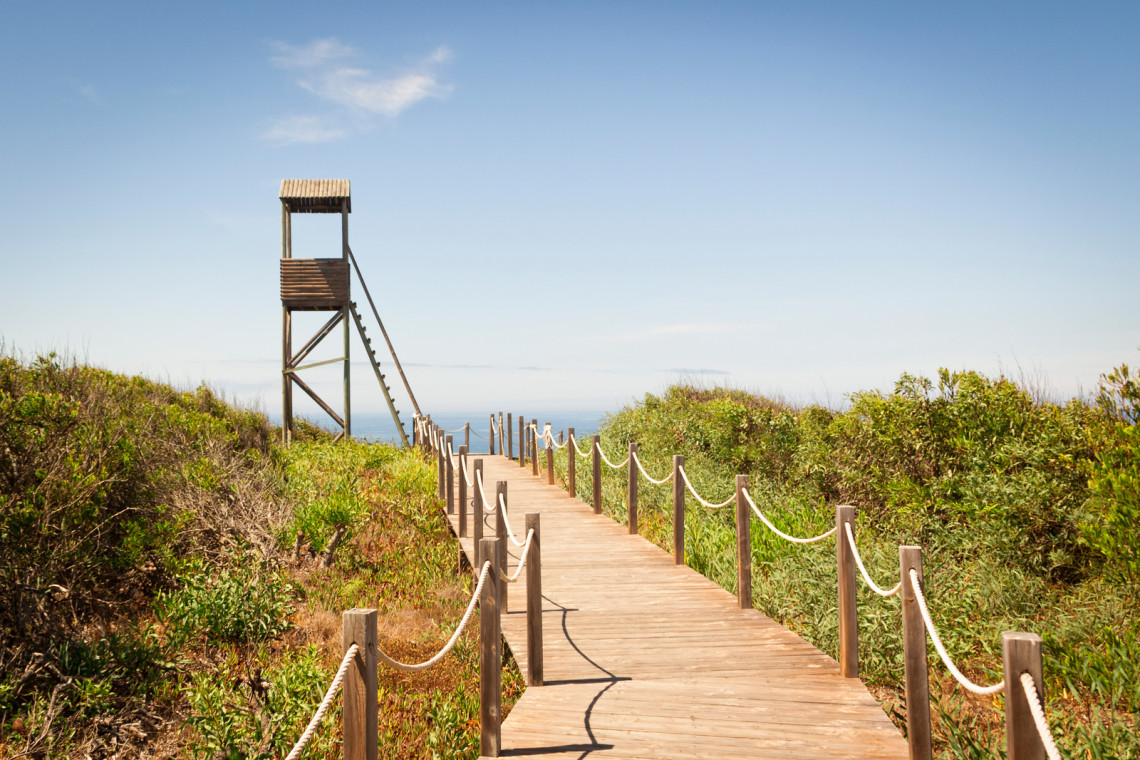 For those travelers looking for fun, this natural park has plenty of exciting things to try, some of which are among the best things to do in the Algarve. For example, there are plenty of activities available in The Southwest Alentejo and Vicentine Coast Natural Park, such as walking trails offering striking views over the sea, or coastal camping in designated sites where you can observe stars at night and hear the sound of the waves crashing on the nearby rocks.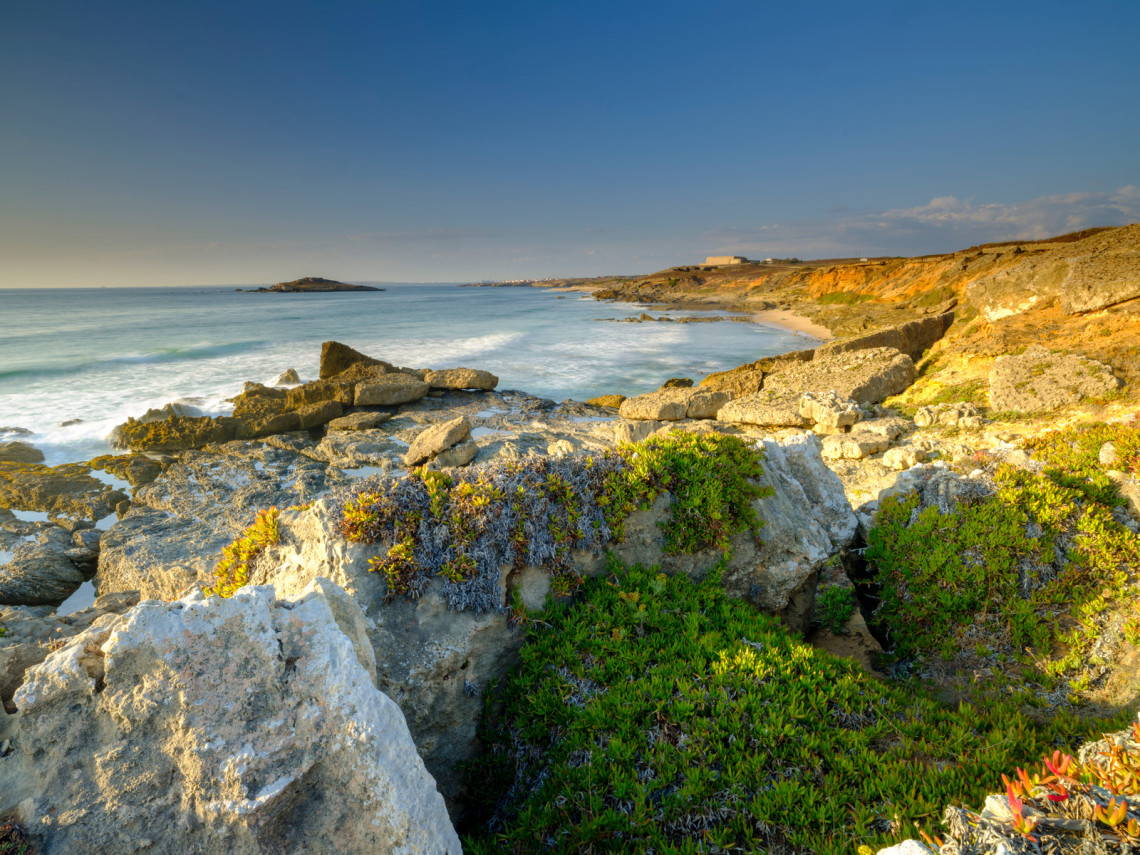 In addition to the ecological value this Algarve natural park provides, the Southwest Alentejo and Vicentine Coast Natural Park also has an important cultural heritage best presented by its myriad archaeological sites, like the remains of prehistoric settlements which offer a unique insight into just what life was like during ancient times in the Algarve area. With so much to explore here, it's easy to see why the Southwest Alentejo and Vicentine Coast Natural Park has been declared one of Portugal's most beautiful parks. This recommendation and high praise alone is more than enough reason and initiative to add this remarkable Algarve gem to your Portugal holiday travel itinerary.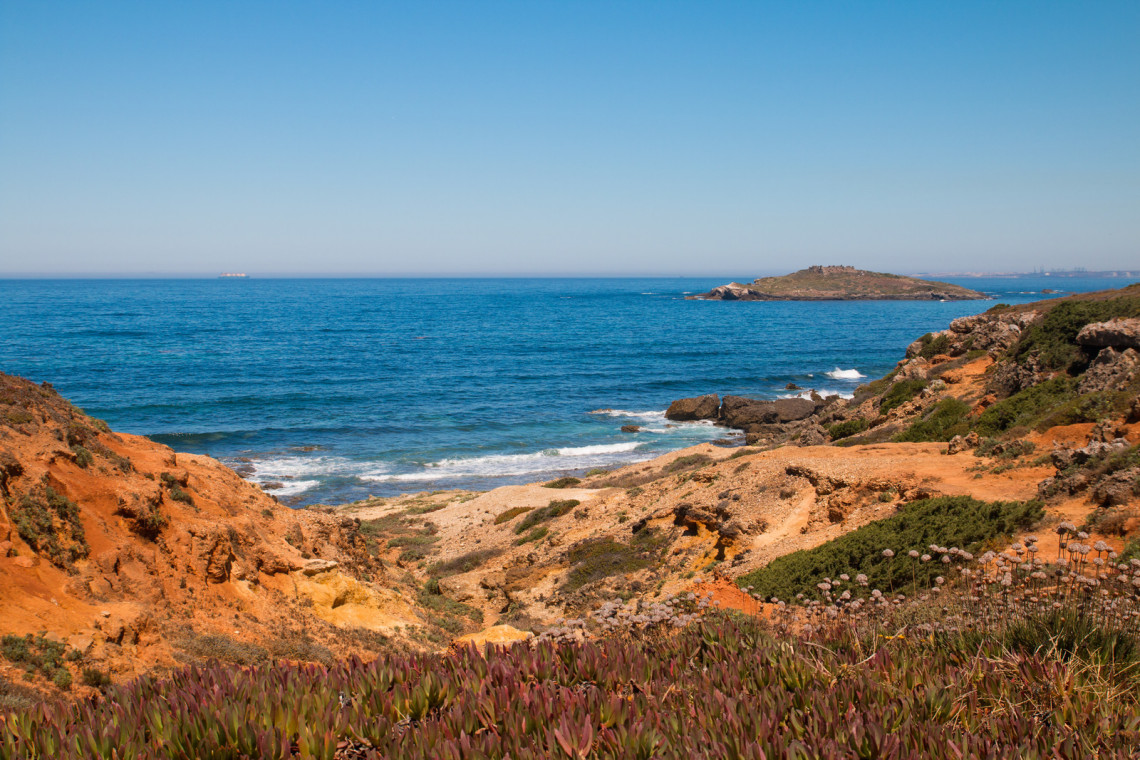 In summary, no matter what kind of outdoor adventure you're looking for while enjoying your Portugal holidays, the Algarve region will definitely have something to offer that will delight and inspire you! With so many incredible natural attractions, ranging from peaceful valleys to towering mountains, and breathtaking coastlines, of course, this region truly has something magical to make even the choosiest traveler smile.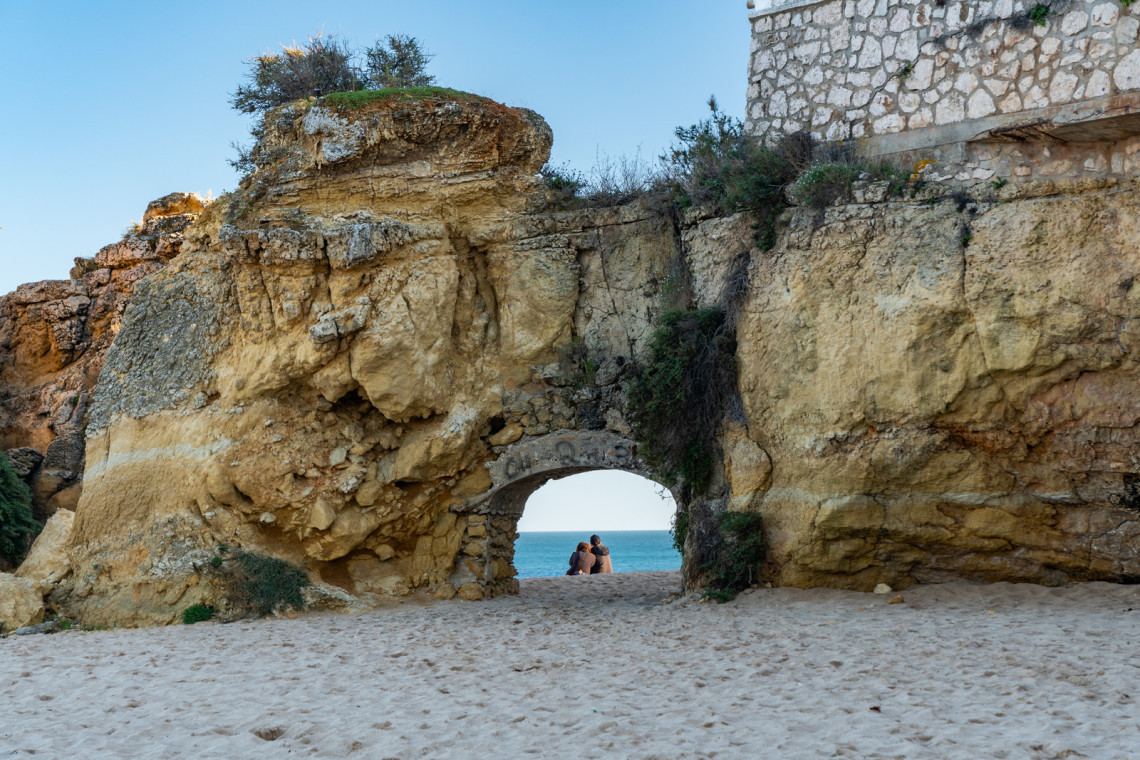 Explore Portugal Your Way: Customizable, Tailor-Made Trips for Your Dream Adventure!
If you're looking to explore Portugal at your own pace, we have got you covered. Our team of specialists will work with you to create a custom-made trip that suits your preferences and budget. Whether you want to indulge in the local cuisine, explore the historic cities, or soak up the sun on beautiful beaches, our tailor-made packages offer the flexibility and freedom to discover the highlights of Portugal at your own pace. So why wait? Contact us today and let us help you plan an unforgettable trip to Portugal!