How's the Weather in Lisbon, Portugal
Portugal's lively and exciting capital city of Lisbon is a dream destination that boasts a wide variety of experiences year-round, all of which are made even more enjoyable thanks to the fact that Lisbon weather is incredibly mild and moderate, allowing travelers to take part in myriad events and activities, be it summer, fall, winter or spring!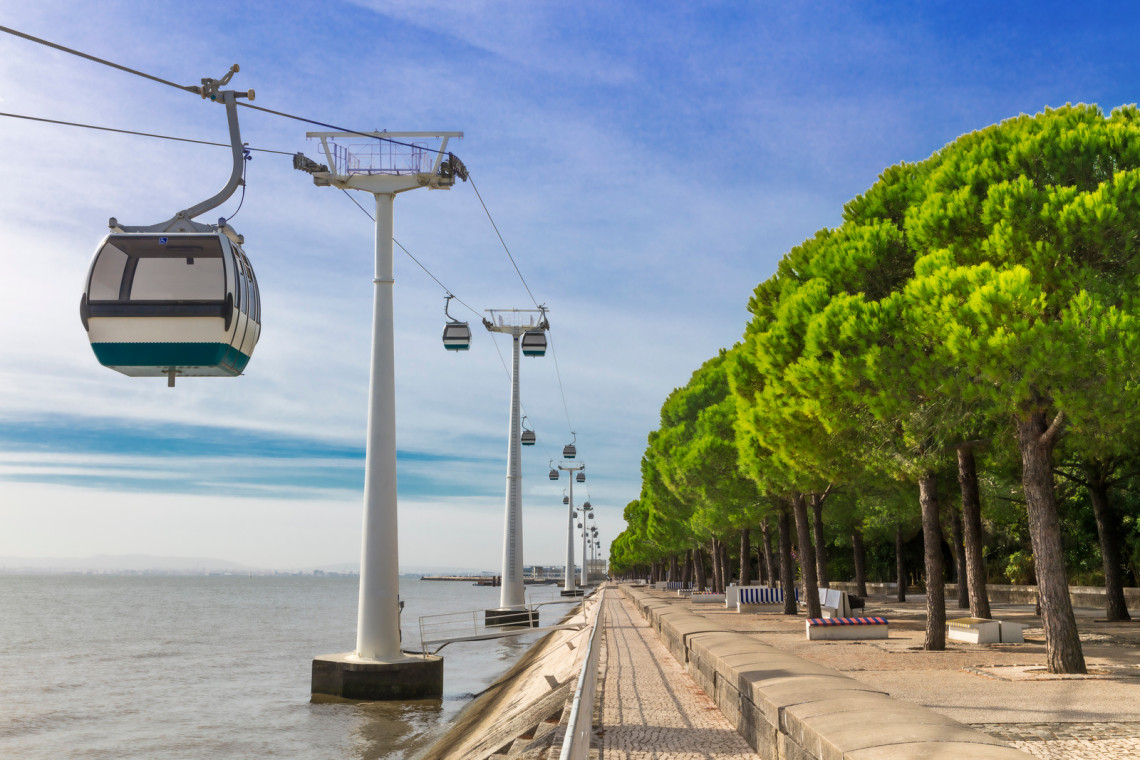 As Lisbon is known for its mostly sunny skies, with hot, dry summers, pleasant springs and autumns, and mild winters, there really is no such thing as an "off-season'' here. Much of this moderate climate and pleasant weather is due to the city's optimal position on the Gulf Stream. Because of this prime location, Lisbon is able to maintain a temperate, mediterranean climate with mild air and ocean temperatures all year long, featuring short winters and long summers — sounds amazing, right?!
In fact, Lisbon is said to boast one of the most ideal climates — featuring the most optimum weather — out of all the European capitals. So that's just one more reason to make Lisbon travel a number one priority when making your vacation bucket list this year!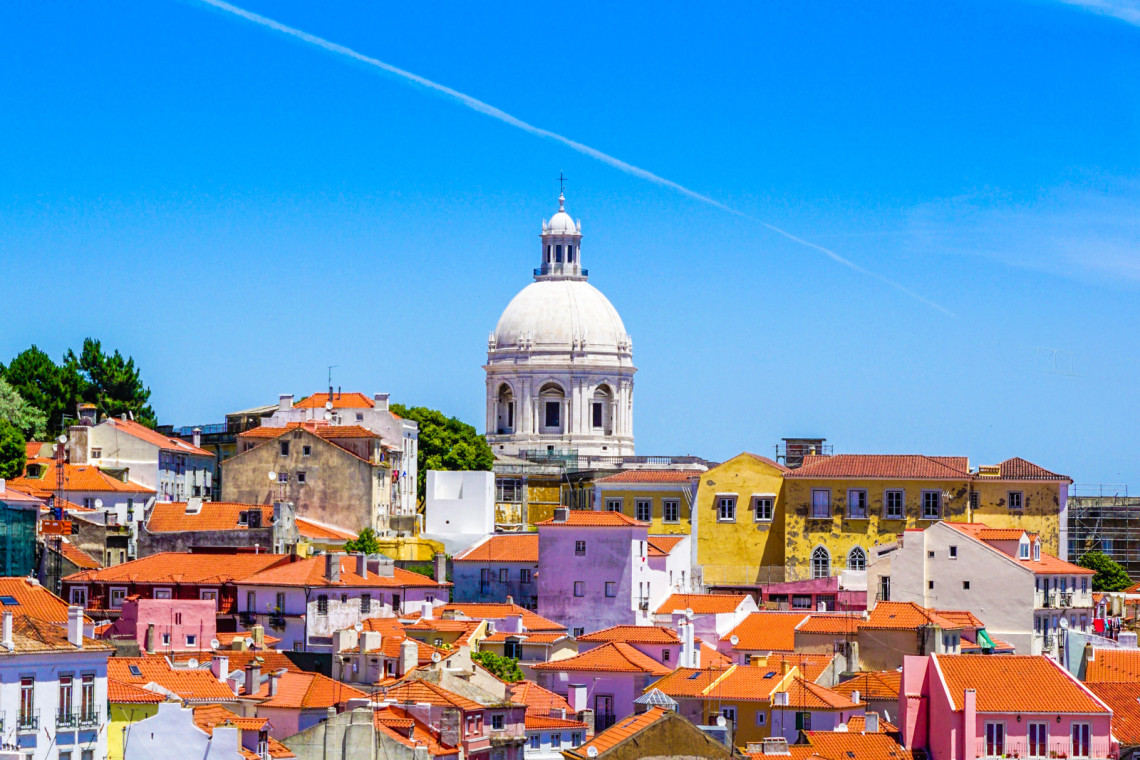 But let's get a bit more into specifics, shall we? If you are looking for help planning your Lisbon travel and want to know exactly what you can expect from month to month as far as weather in the capital city is concerned, we have provided a season-by-season breakdown for you below. This way, according to your personal preferences, you can find an amazing and easy flight or direct flight to Lisbon at the optimal time, ensuring your Lisbon travel is everything you have been dreaming of!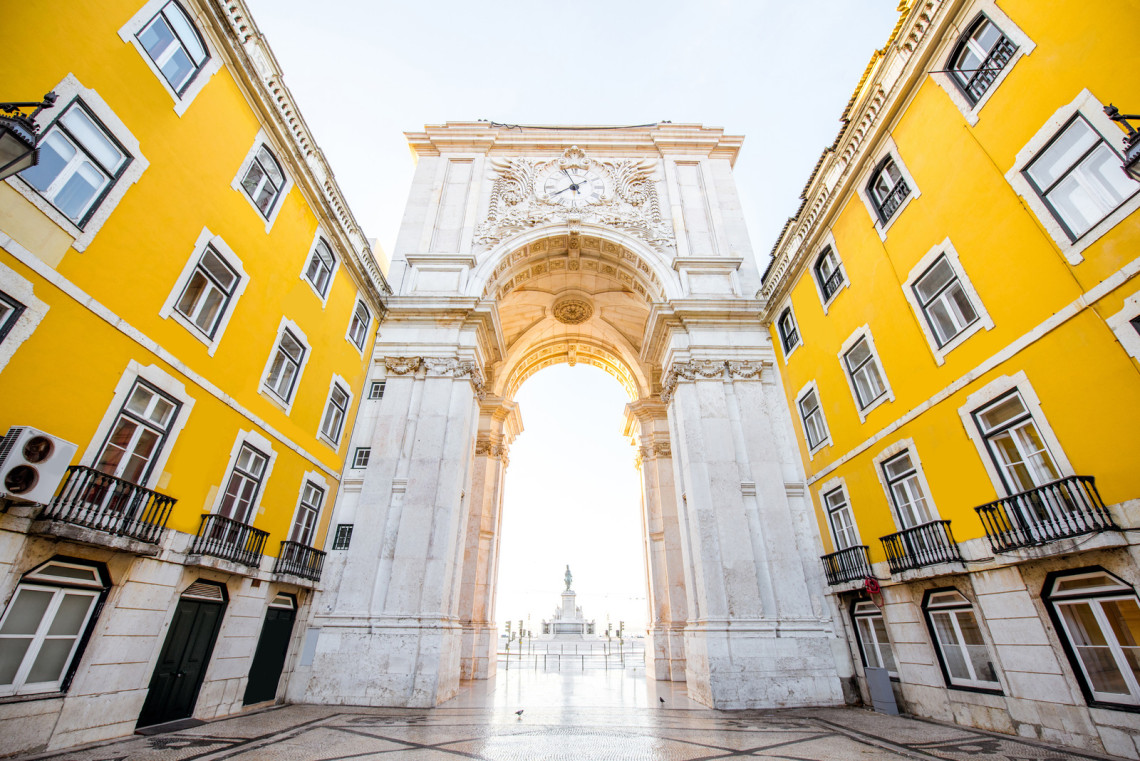 So, without further adieu, here is the specific kind of weather you can expect through the different seasons, from summery warmth to mild winter dips in temperature, travel to Lisbon is always a good idea and well worth the plane ticket, whether you are hopping on a direct flight to Lisbon (many of which are now available worldwide, including Toronto to Lisbon airport, JFK to Lisbon airport, London to Lisbon airport, and more), or are arriving via connecting flight.
Are you already in love with Portugal? Take a look at our stress-free packages that allow you to book your ultimate Portuguese adventure. All our packages are carefully curated by our team of local Portuguese experts so that you don't need to worry about any details - just enjoy your trip!

Summer Weather in Lisbon, Portugal
Although every season is a great season for Lisbon travel, summer is undeniably the warmest — and most popular — time to head to the stunning capital city of Portugal. Summertime sees Lisbon heating up, literally, with average temperatures reaching upwards of 28ºC (82ºF), although they reach as high as 35ºC (95ºF). As for the ocean temperatures in the Lisbon area, these typically range from 14ºC (57ºF) to 22ºC (71ºF) on an average summer day.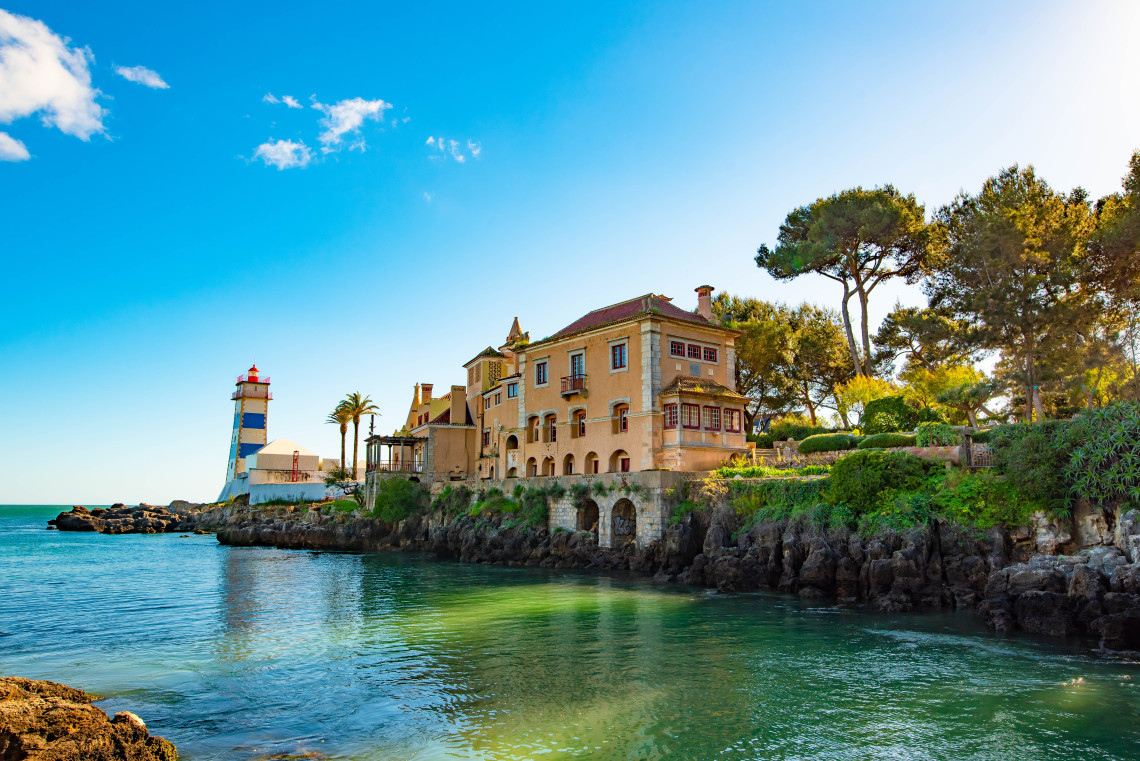 Not only does the nearly 300 days of sunshine (the summer accounting for the vast majority of these days, and at their warmest, of course!) attract travelers to Lisbon's city limits, but so do celebratory and exciting events. In fact, summer is the season that the capital city of Lisbon pulls out all the stops and becomes host to a gaggle of grand and excellent events and festivities — all of which are made most enjoyable thanks to the amazing weather afforded in Lisbon, Portugal, of course.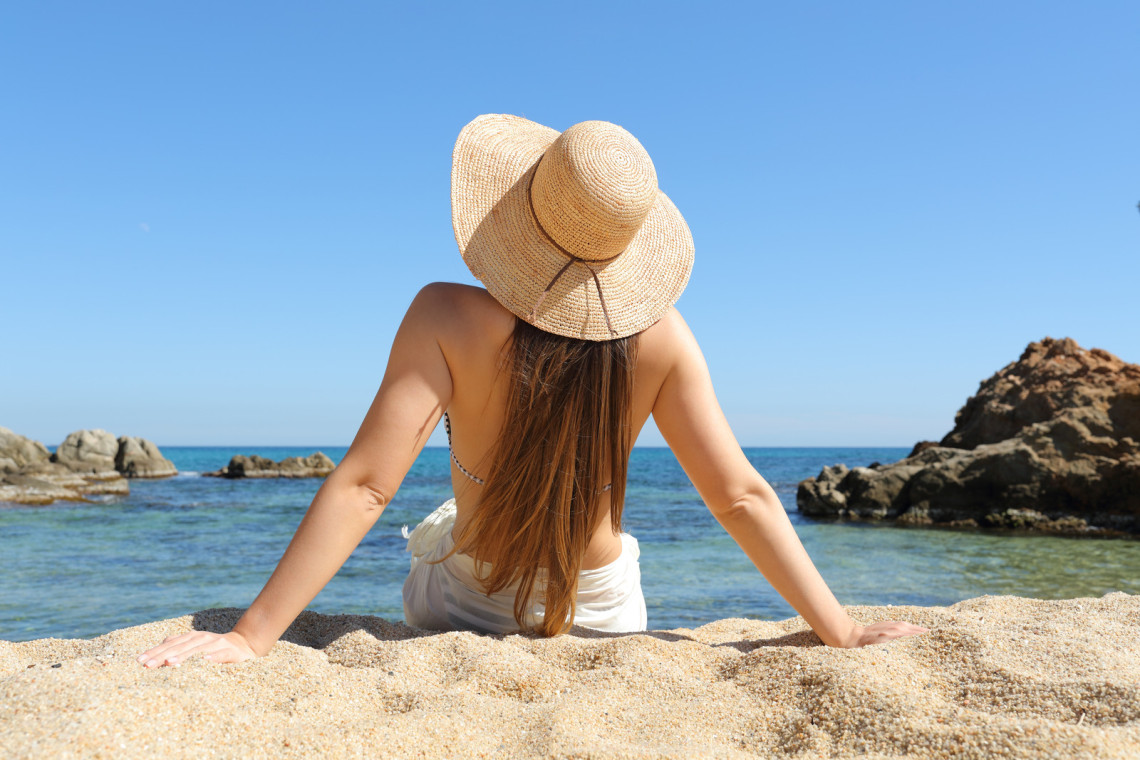 During the summer — what we would call the high season in Lisbon — just a few of our favorite events that make the most of the summer sunshine and warm weather include the myriad local music festivals, as well as the impromptu outdoor parties that arise in Lisbon in June (the Santos Populares celebrations), which see the capital city's neighborhoods filled with enticing aromas of grilled sardines, peppers, manjerico, and more, as well as an influx of lively Portuguese music. And did we mention the streets are decorated from top to bottom with a rainbow array of ribbons and ornaments, only outshined by the local people filling the streets with laughter and dancing — all under a warm summer sun, and pleasant moonlit evening.
Autumn Weather in Lisbon, Portugal
As we mentioned above, while summer may draw the lion's share of tourists for their Lisbon travel, autumn in the capital city creates its own stage of surreal enchantment for visitors to come and be wooed by. The warmth is still present enough for visitors to head to the beaches in the Lisbon area, well into late September, but with far fewer crowds than during the heyday of high season.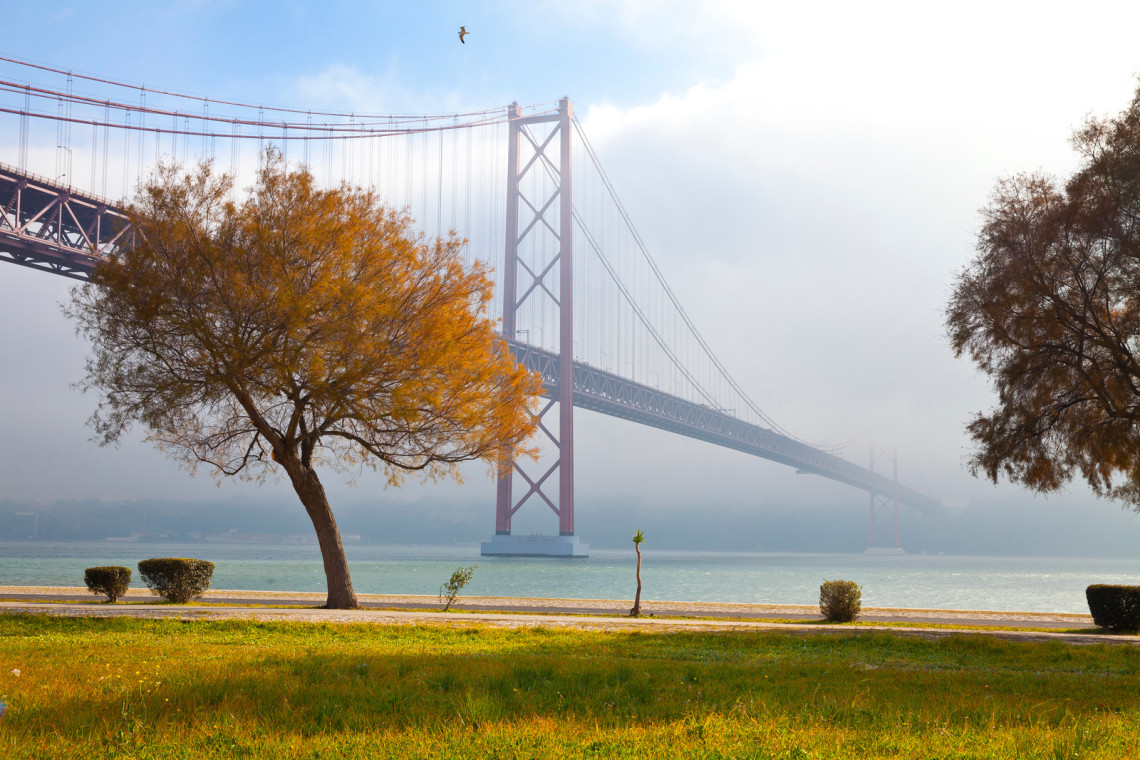 Once October arrives, most Lisbon mornings are still sunny but are characterized by a refreshing crispness in the air that makes you feel alive when breathing it in — a reminder that winter is around the corner, but is certainly not here yet. Yes, autumn is a relaxing and lovely time for Lisbon travel, with the weather still mild, making it enjoyable to be outside, and the pace of life slowing compared to the high season of summer.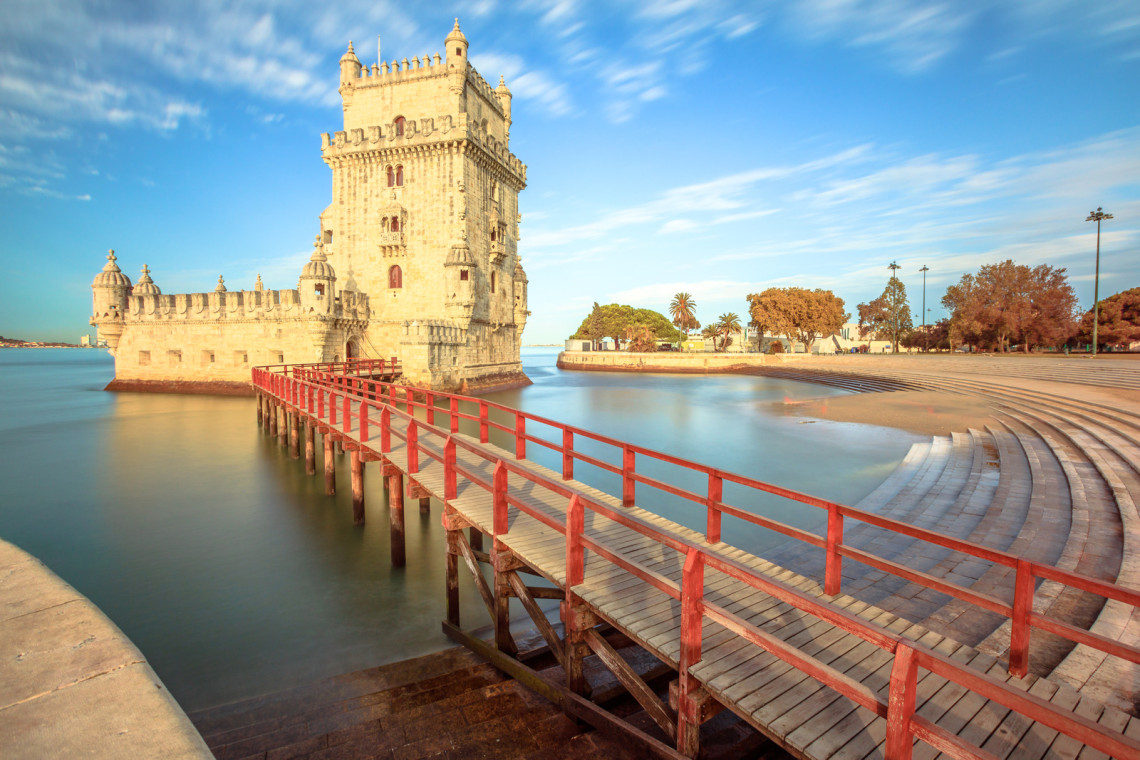 And did we mention that even more exciting events — including several renowned film festivals — make their own annual visits to Lisbon each autumn — some of which feature films shown under the stars to make the most of Lisbon's fairytale fall weather? So, film buffs must definitely find time to come witness these glam gatherings during their Lisbon travel.
Winter Weather in Portugal's Capital City of Lisbon
While winter is far too cold and frigid for most travelers heading to other European capitals, globetrotters heading to Lisbon will be happy to hear that even at its coldest — the months of November through February — the capital city is quite mild and still very enjoyable to visit.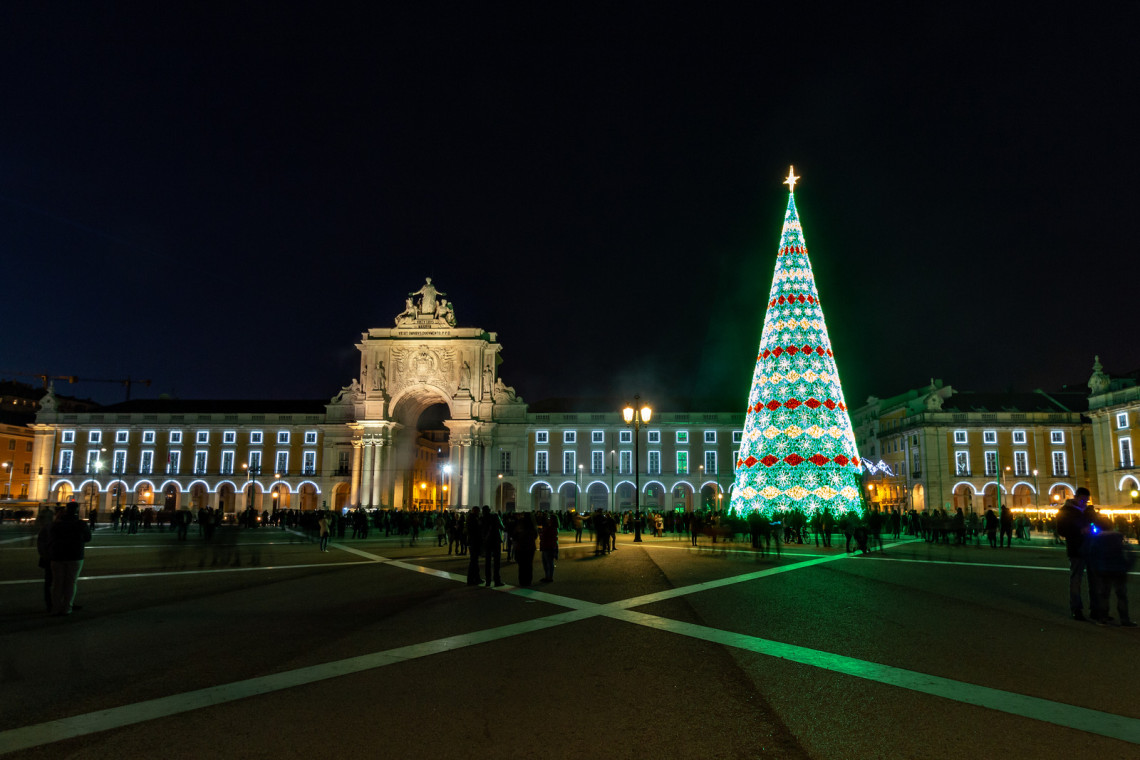 Specifically, during these months, average temperatures in Lisbon, Portugal often oscillate between 10ºC (50ºF) and 14ºC (57ºF), with plenty of sunshine to go around even in this winter season. It is also the rainiest of the times of the year, but even then, thanks to the holiday festivities especially which occur annually in Lisbon during this time, Lisbon travel in winter is indeed quite wondrous.
Spring Weather in the Capital City
You have most likely heard the saying "Spring is in the air" to describe the lovely, all-encompassing feeling you get when surrounded by beautiful weather that seems to be making the world come alive all around you. Well, that is exactly what you can expect to experience when you visit the capital city of Lisbon during this magical season. Do Sunshine and mild temperatures sound good? To us, too!
As we have said before, no matter when you hop on a flight to Lisbon, you are sure to enjoy your stay in Portugal's capital city. But there is just something truly special about Lisbon travel in the springtime.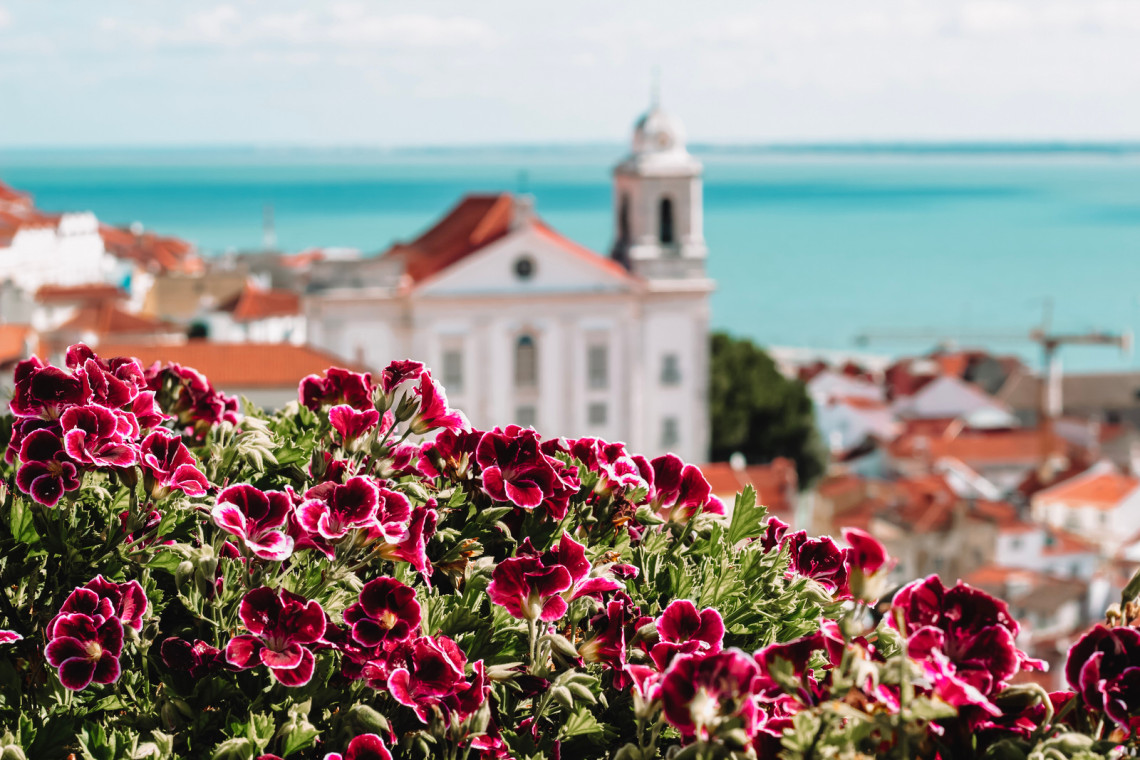 Alongside summer, spring is when Lisbon enjoys its warmest weather, and to enjoy it to the fullest, the capital city comes alive and heads out of doors, with many events and festivals being held outside during these months. Specifically, in spring, the average temperatures visitors can expect to experience during their Lisbon travel normally range from 14ºC (57ºF) to 18ºC (64ºF).
In fact, for those who tend to shy away from too hot summer days and prefer a bit milder, but not cold, weather, you could safely say that a Lisbon spring is a perfect balance. And to speak of things beyond temperature, spring is the season when nature truly comes alive and revels in that amazing climate, with trees flashing lush green foliage, flowers blooming as far as the eye can see, and the days lengthening — the sun shining far into the evening before finally setting to bid the day's merriment adieu.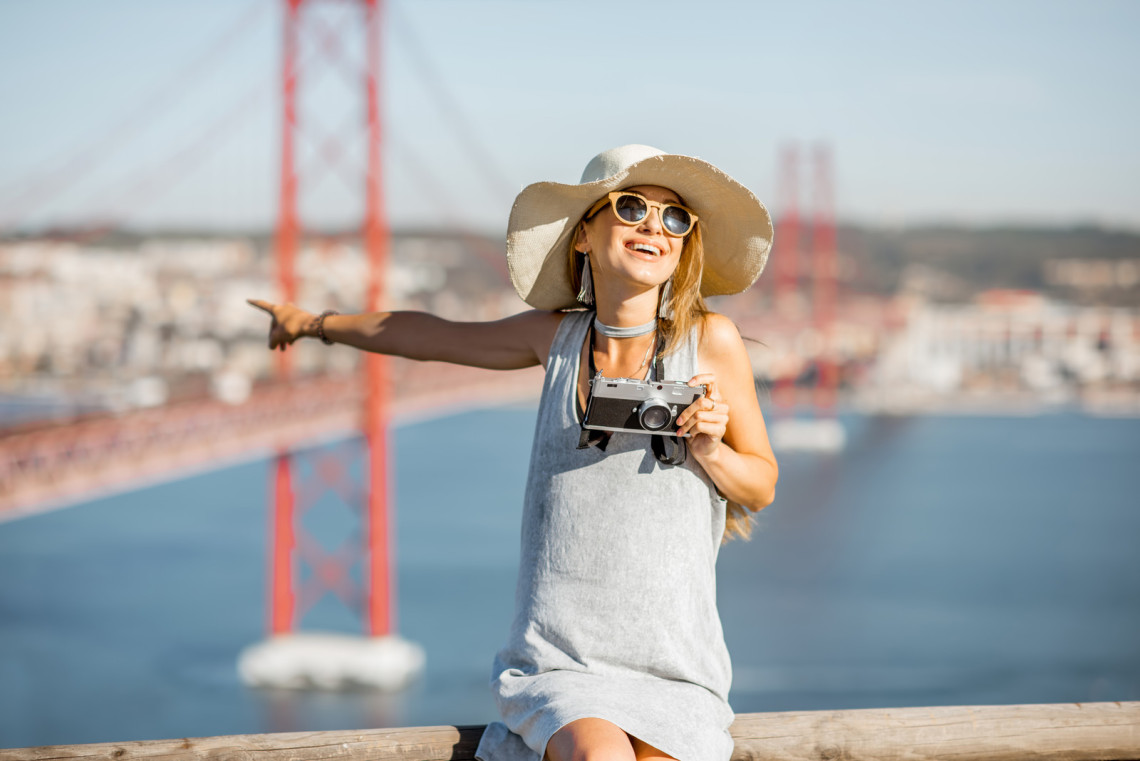 Spring is among the busiest seasons for Lisbon as far as tourism goes, and the weather is a huge part of that. So just be prepared that you may not be the only one flocking to be dazzled by Portugal's capital come spring this year, but no worries, as there is room for everyone and all will certainly leave with wide smiles on their faces, many thanks of which will be due to that glorious weather ensuring spring is indeed in the air!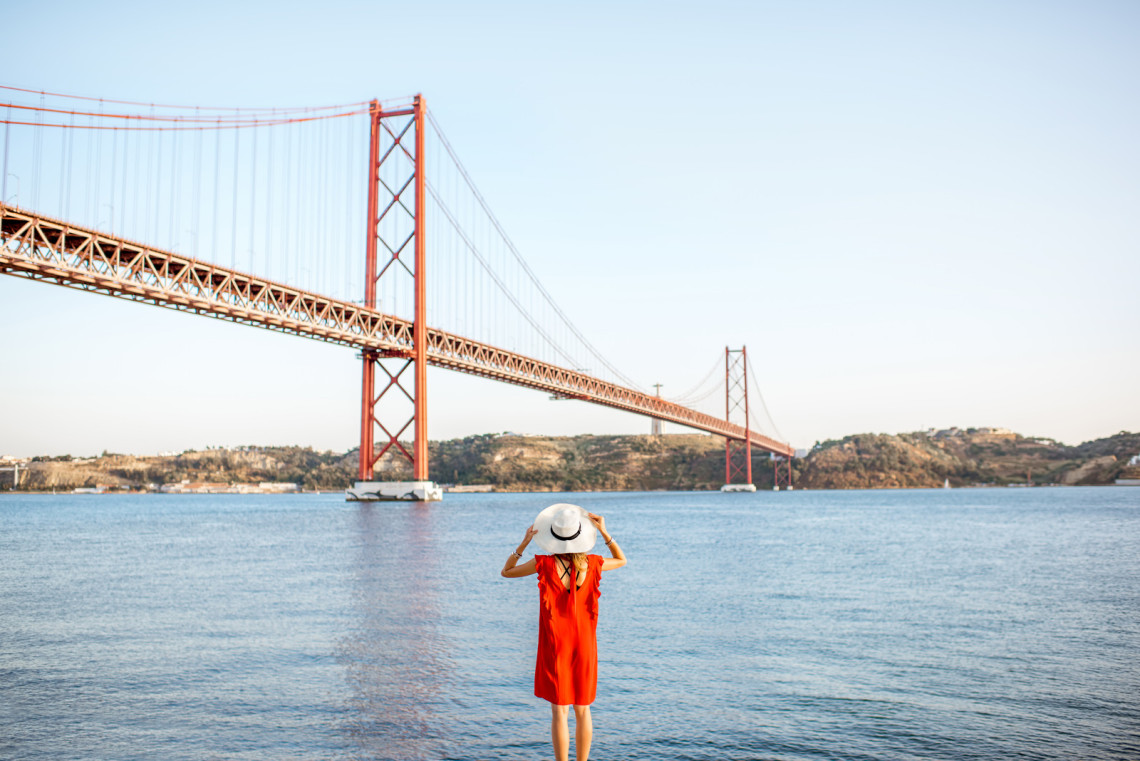 Our expert travel planners and specialists can help you create the most excellent and customized Lisbon travel itinerary, so you can use your time to simply sit back and enjoy. We even have many Lisbon travel package specials to choose from that highlight what we have found to be the most popular and well-received itineraries for travelers to Lisbon with a variety of specific interests.
Explore Portugal Your Way: Customizable, Tailor-Made Trips for Your Dream Adventure!
If you're looking to explore Portugal at your own pace, we have got you covered. Our team of specialists will work with you to create a custom-made trip that suits your preferences and budget. Whether you want to indulge in the local cuisine, explore the historic cities, or soak up the sun on beautiful beaches, our tailor-made packages offer the flexibility and freedom to discover the highlights of Portugal at your own pace. So why wait? Contact us today and let us help you plan an unforgettable trip to Portugal!