Discover Why Madeira Island is the Perfect Escape for Digital Nomads
The sunny shores of Madeira have been at the top of travelers' lists for years thanks to the near-perfect climate and abundance of outdoor activities, culture, and more. Yet what many people have yet to realize is just how perfect Madeira Island is for digital nomads to set up shop and work remotely… from paradise!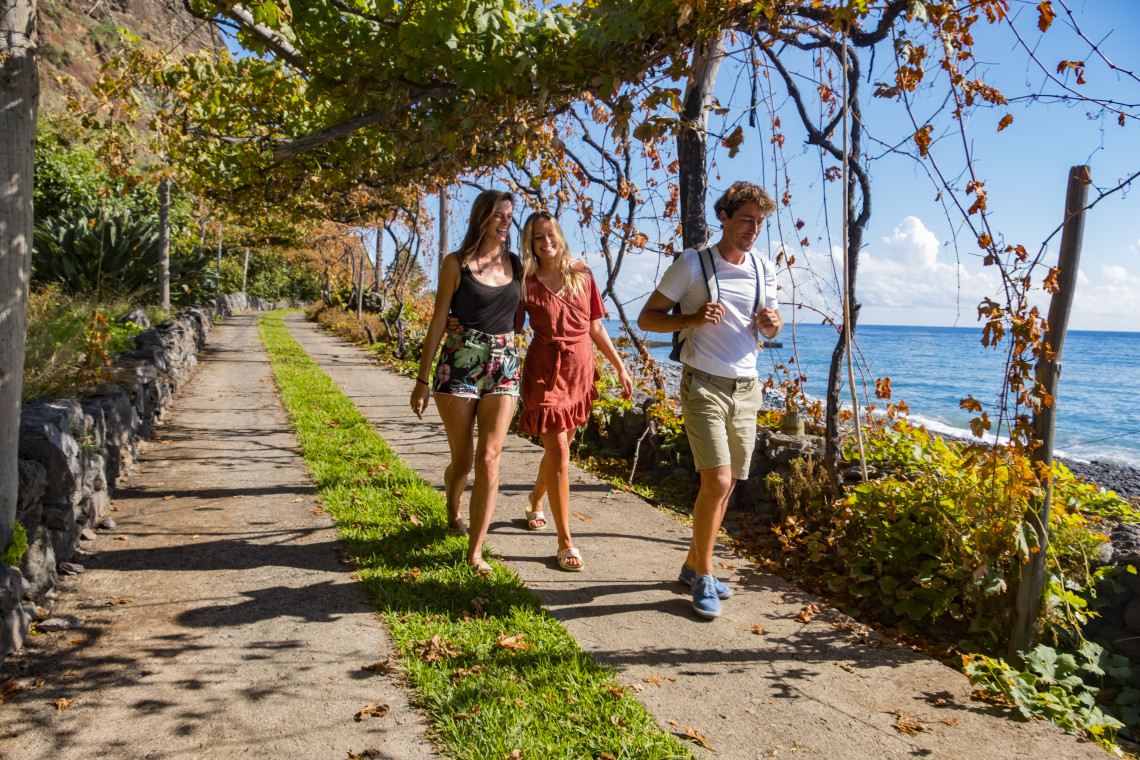 It's true! And while traveling to the beautiful Portuguese Island of Madeira is always a great idea, no matter what the season, this pristine paradise is fast becoming a hub for those able to work from home or wherever they might roam. Now that the world is returning to travel post-COVID — and many of us are now able to work remotely in this new normal — there has never been a better time than now to make Madeira your next European destination.
Not only has Madeira been voted among the world's safest destinations in Europe, giving you the peace of mind needed post-COVID, but getting here from the U.S. Mainland and Europe has never been easier!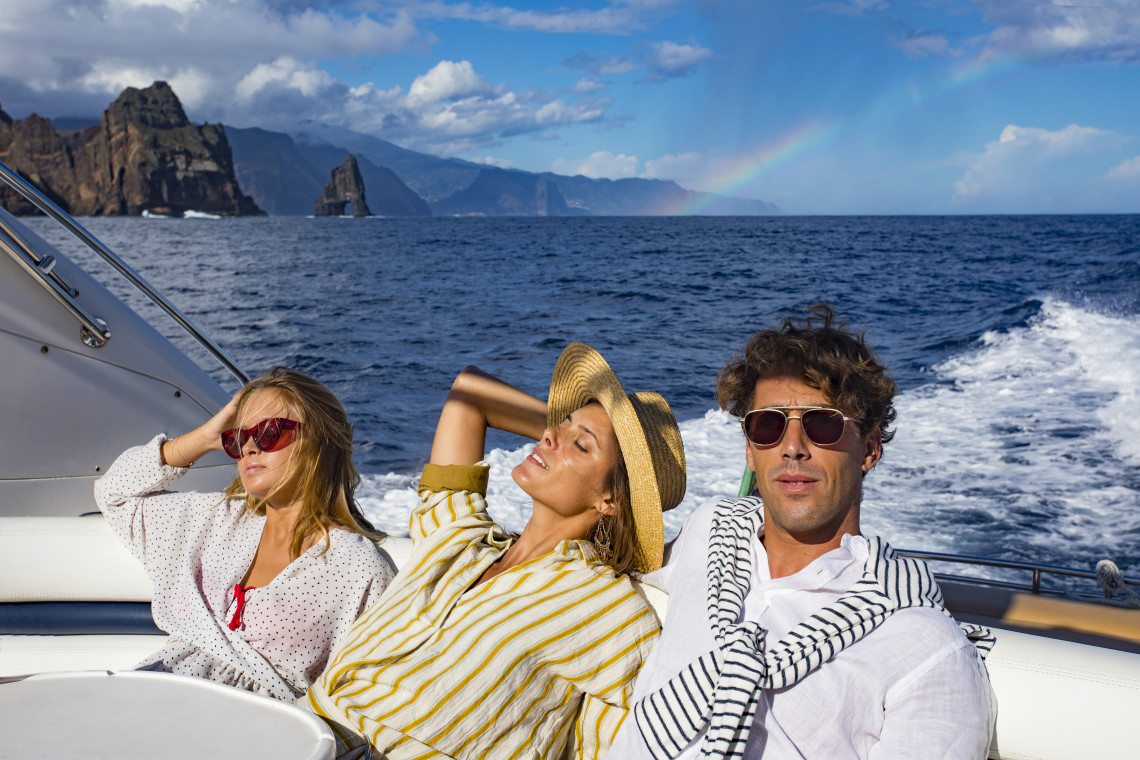 Among this dreamy island´s highlights that you will absolutely not want to miss is the charming port city of Funchal, a cruise-ship hub and a historical and colorful city teeming with restaurants, cafés, and friendly locals. Also, is something to look forward to? Exploring the city's narrow streets paved in black and white stones and the colorful and lively markets. You can also indulge in delicious Portuguese food, like the local fish, savor bolo do caco, and sip poncha as you people watch under the sunny skies of Madeira. The options for enjoyment and adventure are truly endless when you visit magical Madeira.
But, why exactly are digital nomads beginning to flock to this haven famed for its beauty and blissful weather? We're glad you asked…
What Makes Madeira the Perfect Base for Digital Nomads?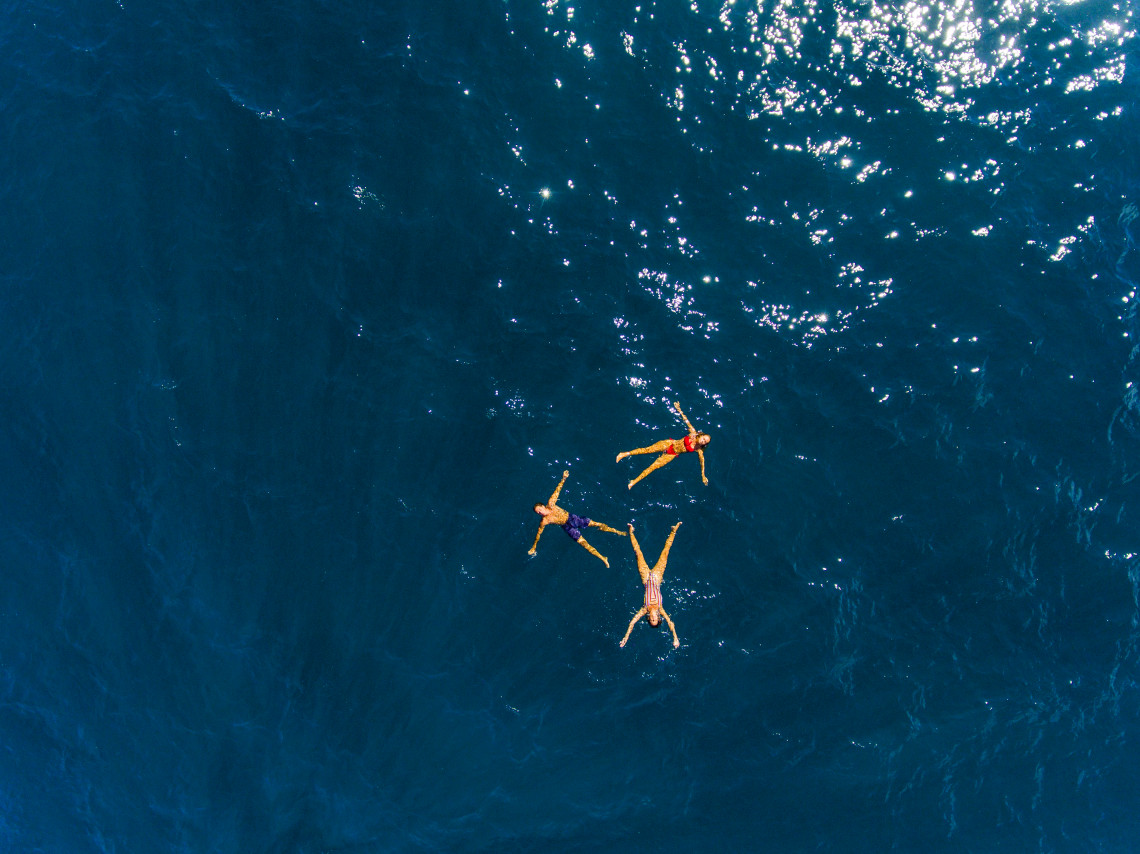 Like-Minded Digital Community
We weren't kidding when we claimed that Madeira is becoming a hotspot and the go-to destination for digital nomads, and as of 2021, the Regional Government of Madeira actually created a tester project called Digital Nomads Madeira Islands, which is specifically aimed at attracting — and accommodating — those who are able to bring their work with them. They do this by setting up what is known as the Digital Nomad Village.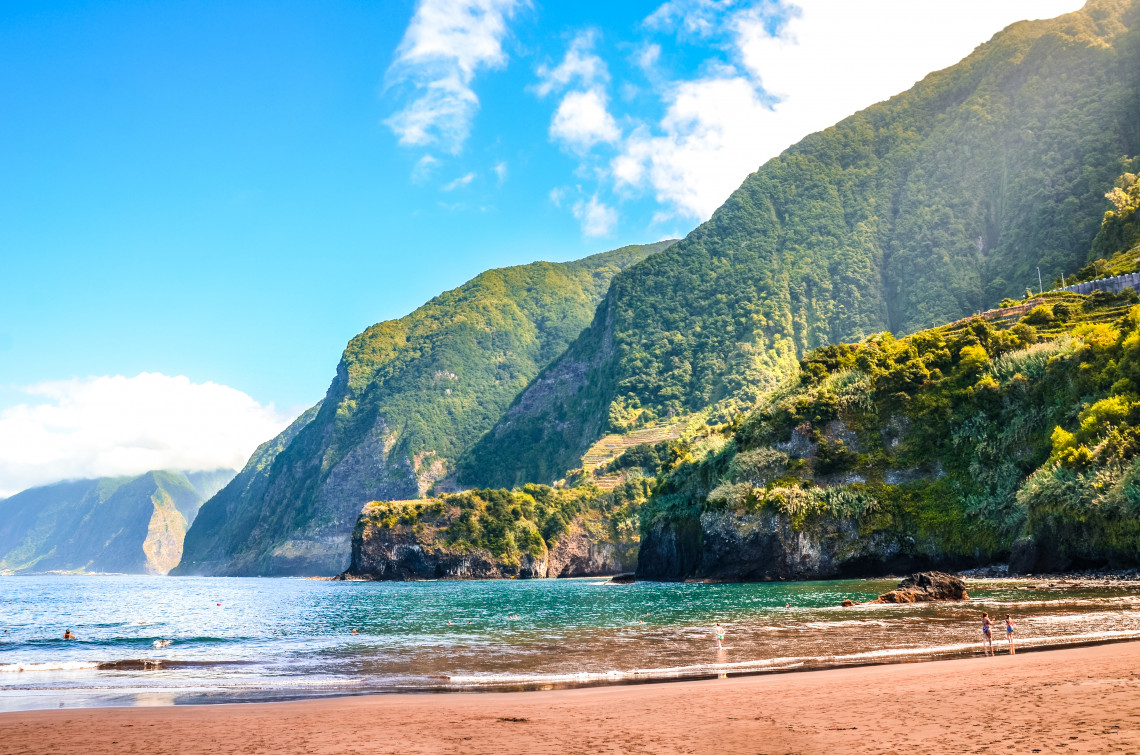 In a nutshell, this concept provides living, coworking, and community for digital nomads on the island. The initial trial was so successful, more and more digital nomad villages are now opening across the island, which in itself is a testimony of just how open and accommodating the entire island is to creating an ideal environment that is not only welcoming but is conducive for digital nomads to work from paradise. The added benefit that you will also be surrounded by other digital nomads, while getting to experience a whole new culture, is icing on the cake.
In the Middle of It All
Yet another reason why Madeira is a great fit for many digital nomads is that its physical location in the central time zone lends itself to conveniently coordinating with multiple time zones, countries, and even continents, both East and West!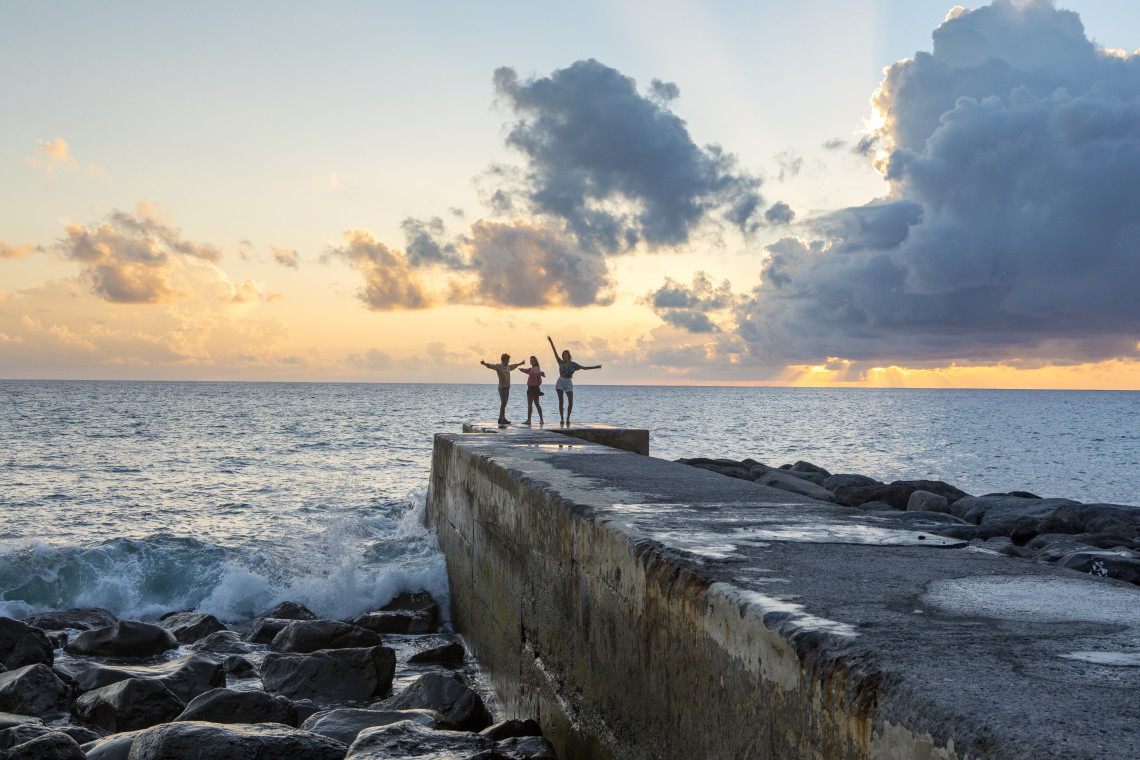 Gone are the days when you will have to sacrifice sleep in order to stay up and have that conference call with a client! When working remotely from Madeira, whoever you work with and whatever time zone they operate within, you should be able to find a happy medium — while still getting your nightly recommended Zzzzs.
If you have fallen in love with Madeira, take a look at our hassle-free packages that allow you to plan your dream trip to this beautiful destination. Our team of local experts has thoughtfully designed all our packages, ensuring that you don't have to worry about any arrangements. Simply sit back, unwind, and make the most of your vacation!

Awesome Work/Life Balance
As we mentioned before, Madeira´s sunny and mild, Mediterranean-like climate makes it an amazing home base for anyone looking to create that ideal work/life balance. Imagine waking up to an ocean view, and working from your home office to the sight (and tune) of waves rolling in and out.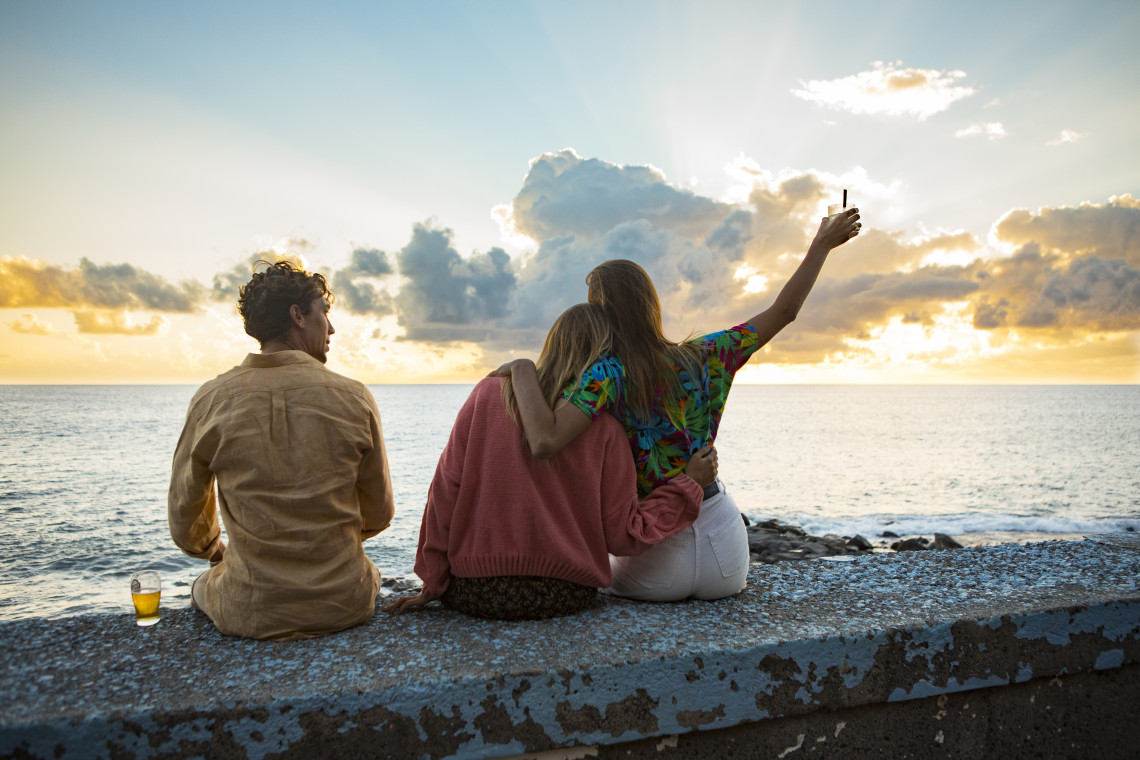 Even better, imagine finishing your work hours, then signing off and heading straight to the sparkling shores of Madeira, setting out on an epic hike, or working on your tan on any of the numerous beaches. Can you see it now?
After such a vision, you're probably ready to book your flight right now. No problem! We're here to make getting to Madeira and starting your epic digital nomad experience easy and hassle-free with our exciting Digital Nomad Escape to the World's Leading Island Destination travel package.
We've Handled All the Details For Your Digital Nomad Adventure
This unique, one-of-a-kind travel package is your invitation to enjoy a premium "workstation" in paradise. Included in this exciting getaway deal is a specially curated nomad escape featuring accommodations at a premium Madeira hotel, all flights and connections, airport-hotel transfers, an expert manager and local guides, and much, much more.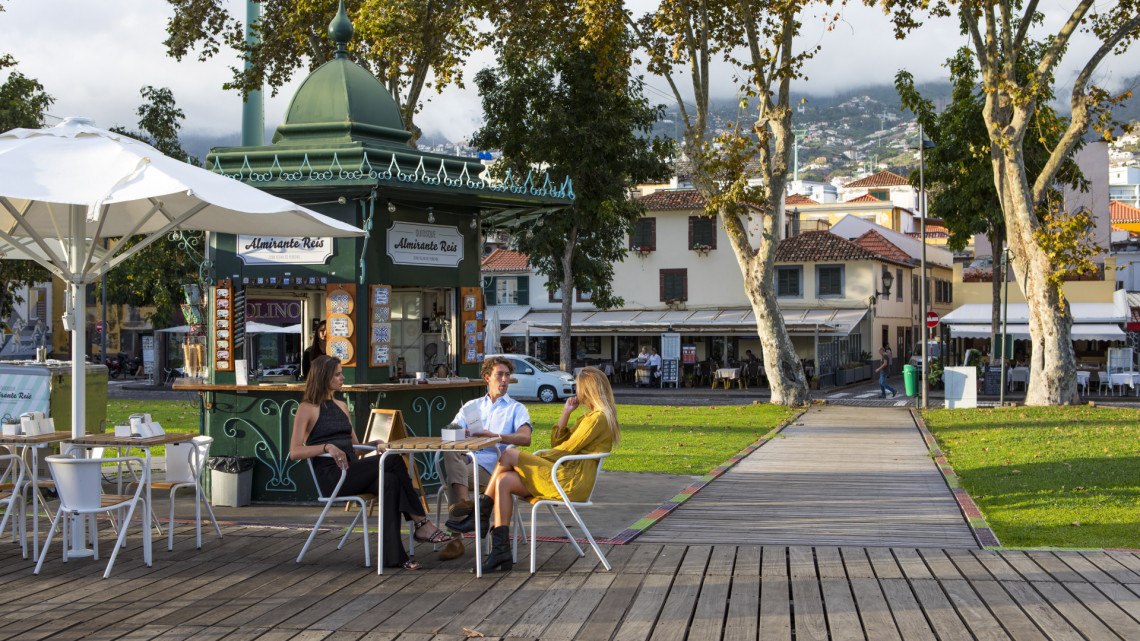 Why We Love This Exclusive Deal
Specially designed to ensure that you have the opportunity to experience the best of Madeira Island as a digital nomad, this package keeps the business traveler in mind, ensuring they are accommodated in an environment that is conducive and amenable to work from "home".
What can you look forward to during your digital nomad adventure? You'll be flying non-stop from JFK Airport in New York City to Cristiano Ronaldo Airport in Madeira Island on approximately a 6-hour flight, making your journey to paradise as easy as a summer's ocean breeze.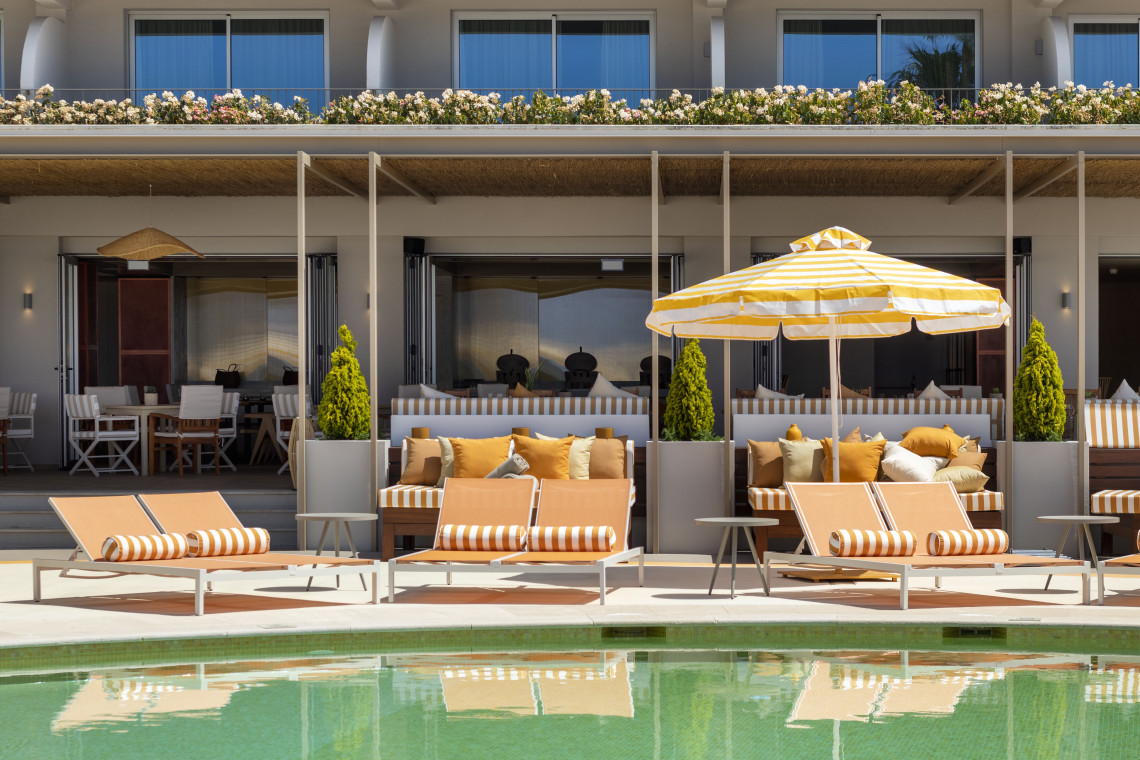 You'll stay at the Savoy's NEXT Hotel, a premium unit conveniently located in downtown Funchal. From the minute you arrive — met by a fancy VIP welcome offer including a greeting drink in the lobby bar, a tropical fruit and mineral water in the room, 1 spa entry per room per stay, and free use of the state-of-the-art gym.
Guests particularly love that the reception works in self-check-in mode, and the unit also has a grab-go bar/restaurant system, which is controlled by an app that allows you to take charge of your stay via a few simple taps on your own personal smartphone. Added to that, the rooftop bar and pool offer wonderful views of the Atlantic. It is simply the perfect place where — after a day of productive work in the Island of Experiences — you will surely savor being able to look around you at all the beauty, wonder, and incredible amenities and call this amazing hotel your elegant and functional temporary home.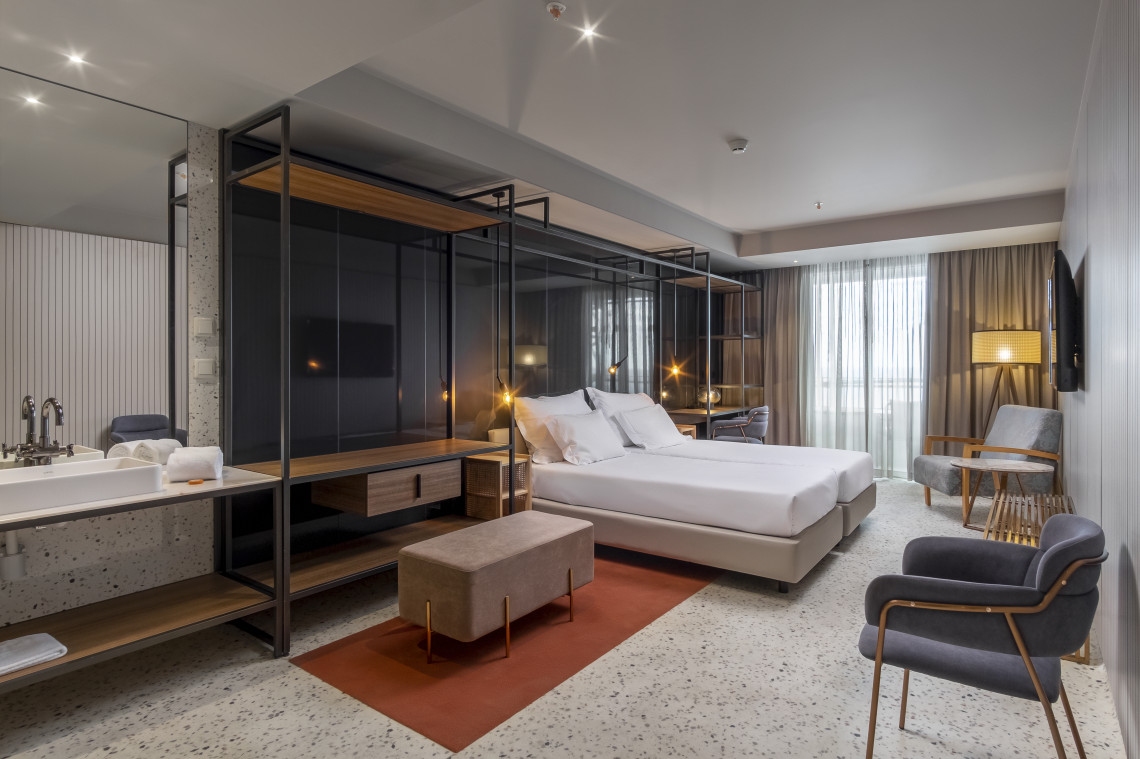 And if you still want to add some extra fun and pizazz to your package, you can even choose to customize your travel itinerary according to your personal preferences. Options include: adding additional nights to your stay, car rental, or some other experience to make your itinerary even more unique and special.
Ready for even more great news regarding this exciting digital nomad deal? We've just introduced our flexible package policy, which allows you to book your trip now and secure your spot — just for a one-time deposit of $250! All that will be left thereafter is to pay the remainder of your trip 45 days before your departure date. Should you desire to cancel anytime up to 45 days before your initial departure date, the refund will be made by the same initial payment method, without questions or complications. It's really as simple as that!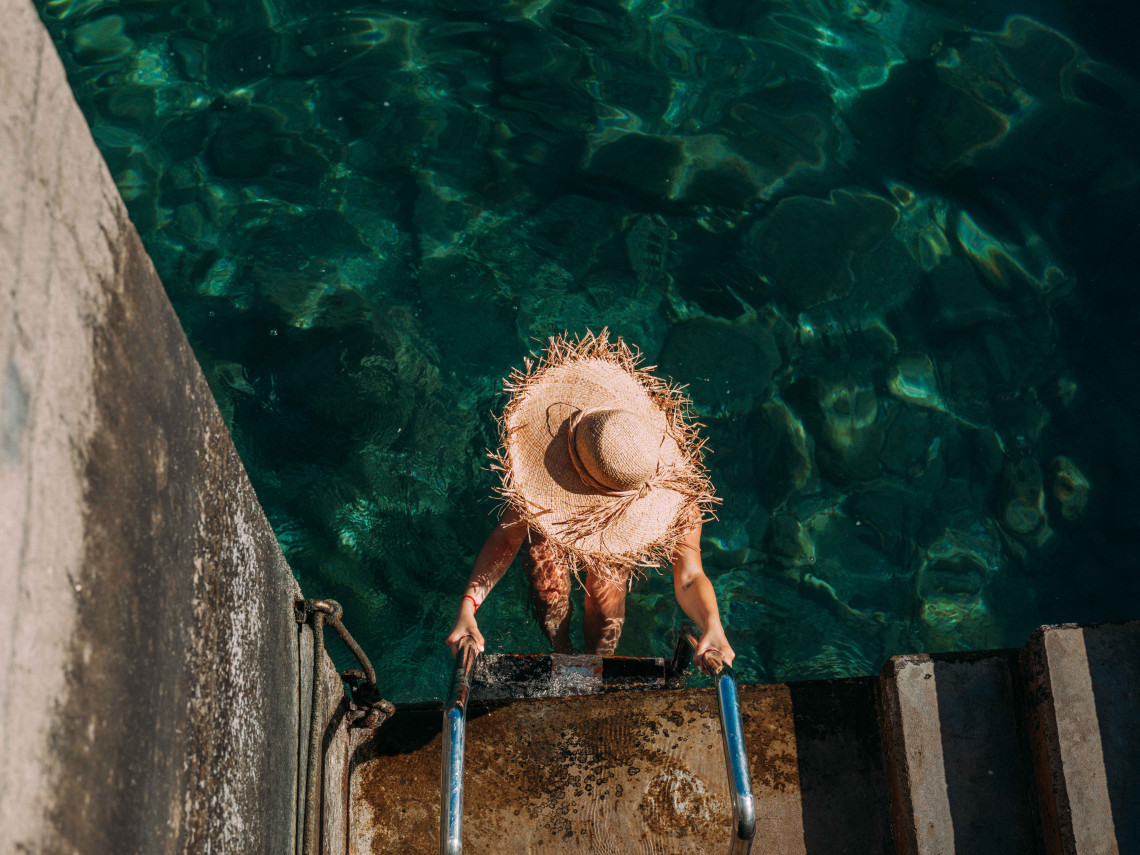 Getting Back In The Saddle of Travel: The Details
For those who may be nervous about what to expect when traveling once more, we've got the 411 for you! You will be arriving at Funchal Airport in Madeira Island, which accepts the American CDC (as long as it is shown in digital form).
If you're fully vaccinated and hold a CDC, you won't even have to take a COVID test on arrival. At the moment, when you return to the U.S., it is required that you present a negative test or provide documentation from a licensed healthcare provider of having recovered from COVID-19 in the 90 days preceding travel. The good news is that Madeira makes this easy, as the Madeira Government will offer you the test you need on your way back … and we'll schedule it for you!
So, there you have it! There simply is no good reason not to book your ticket to Madeira today! We look forward to greeting you and getting to work (in paradise!)
Discover Madeira Island Your Way: Customizable, Tailor-Made Trips for Your Dream Adventure!
If you're eager to explore Madeira Island at your own pace, we have the perfect solution for you. Our team of specialists will collaborate with you to create a personalized trip that caters to your preferences and budget. Whether you wish to savor the delicious local cuisine, delve into the historic towns, or bask in the sunshine on magnificent beaches, our tailor-made packages provide the flexibility and autonomy to uncover the wonders of Madeira Island at your own rhythm. So, don't hesitate! Get in touch with us now and let us assist you in planning an unforgettable trip to Madeira Island!