Must Visit Places in Porto, Portugal
Calling all world travelers looking for their next incredible European destination: Porto, Portugal is fast becoming the hottest vacation locale in Europe, elevating Porto tourism, and for good reason. So, sit back and get ready to explore the city of Porto in Portugal with us as we highlight the best attractions in the Porto area and what to visit in Porto city, and beyond!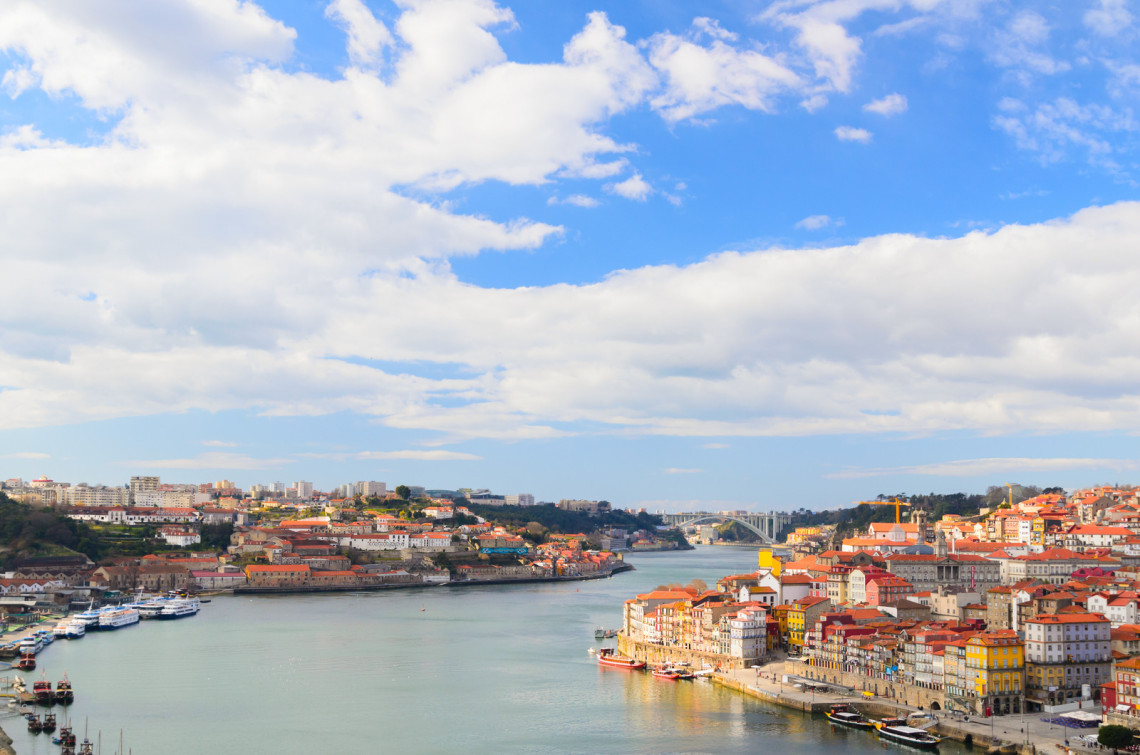 Whether you're a new visitor traveling to Porto for your very first time, or you are returning to visit Porto after falling in love with the charming city on a previous Porto visit, this vibrant port city promises to delight and awe you, while keeping you busy with plenty of fun and incredible things to do and places to see.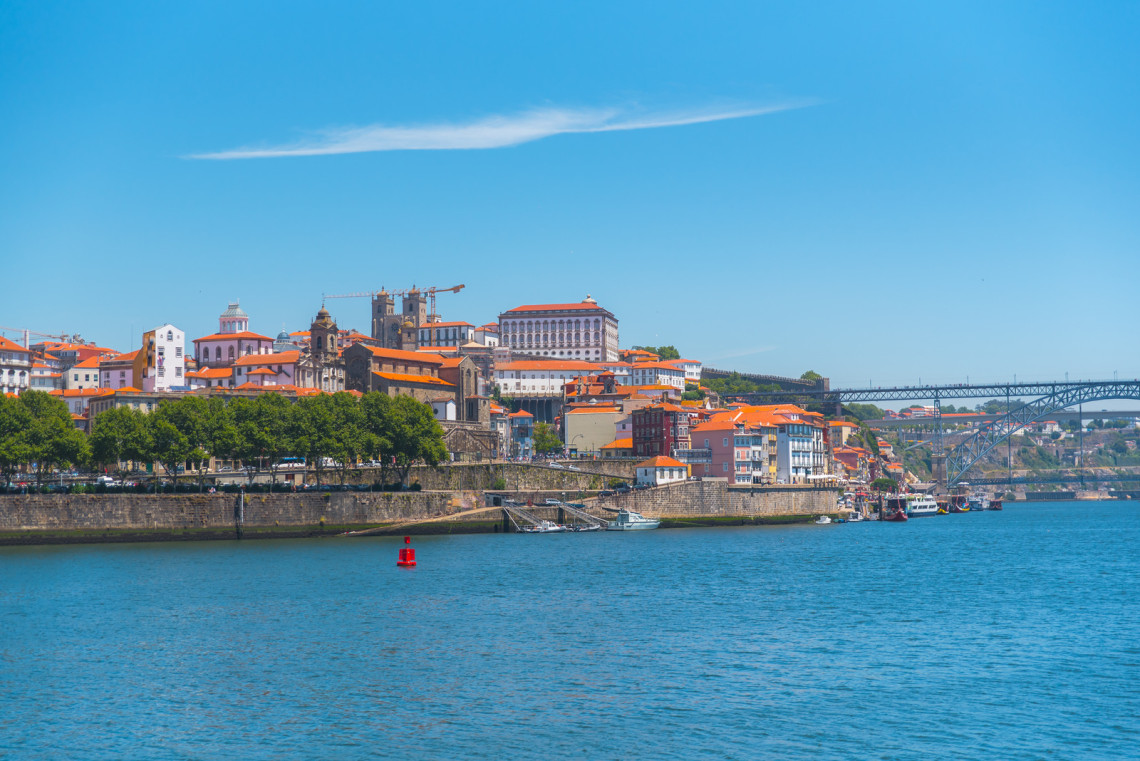 So, what can you expect to experience on a Porto vacation? Porto city boasts an atmosphere that's full of life and has so much to offer visitors choosing this dream destination for their Portugal holiday. From stunning Porto architecture and amazing Porto historical sites, plus breathtaking landscapes, distinctive dishes, and lively nightlife, there is something for everyone to discover and enjoy in Porto. Keep reading for our expert local guide and complete Porto itinerary, covering all the must-see spots in Porto while visiting this picturesque location!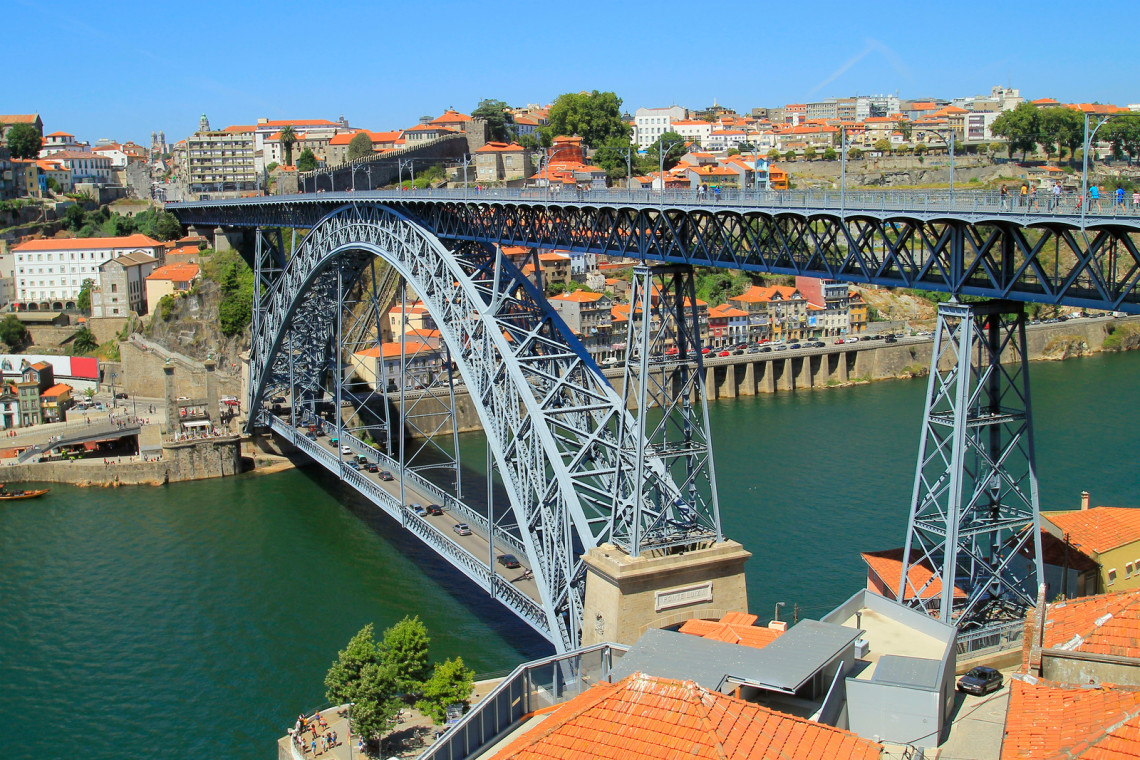 Clérigos Tower and Church: An Iconic Landmark in Portugal
The Clerigos Tower and Church in Porto, Portugal is a must-visit locale, especially if you're looking to explore the rich culture of the beautiful city of Porto. This structure dates all the way back to 1754 and stands at a height of 75 meters, making it one of the tallest structures in Porto city!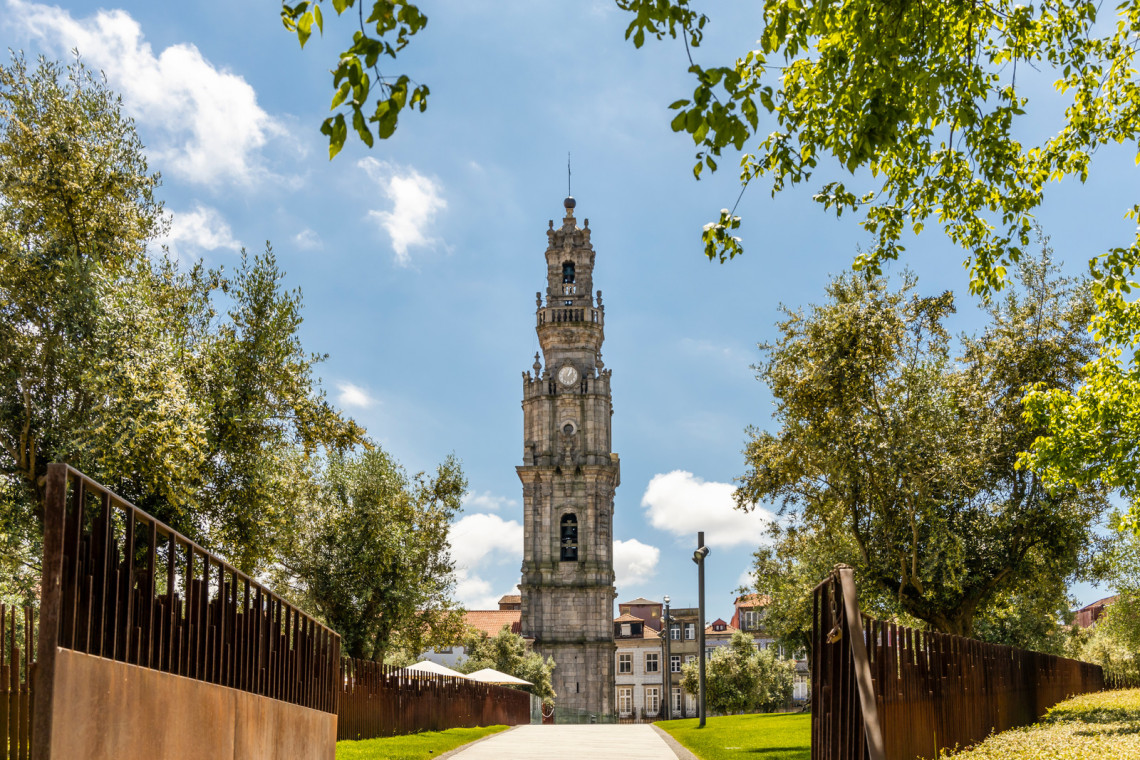 Visitors can access the upper levels of Clerigos Tower and Church, where they will be rewarded with spectacular views spanning over the entire city. Inside the church lie Baroque treasures, as well as unique exhibits featuring ceramic tiles, Portuguese religious artworks, and gilded furniture – all of which showcase Portugal's fascinating and storied history since Roman times.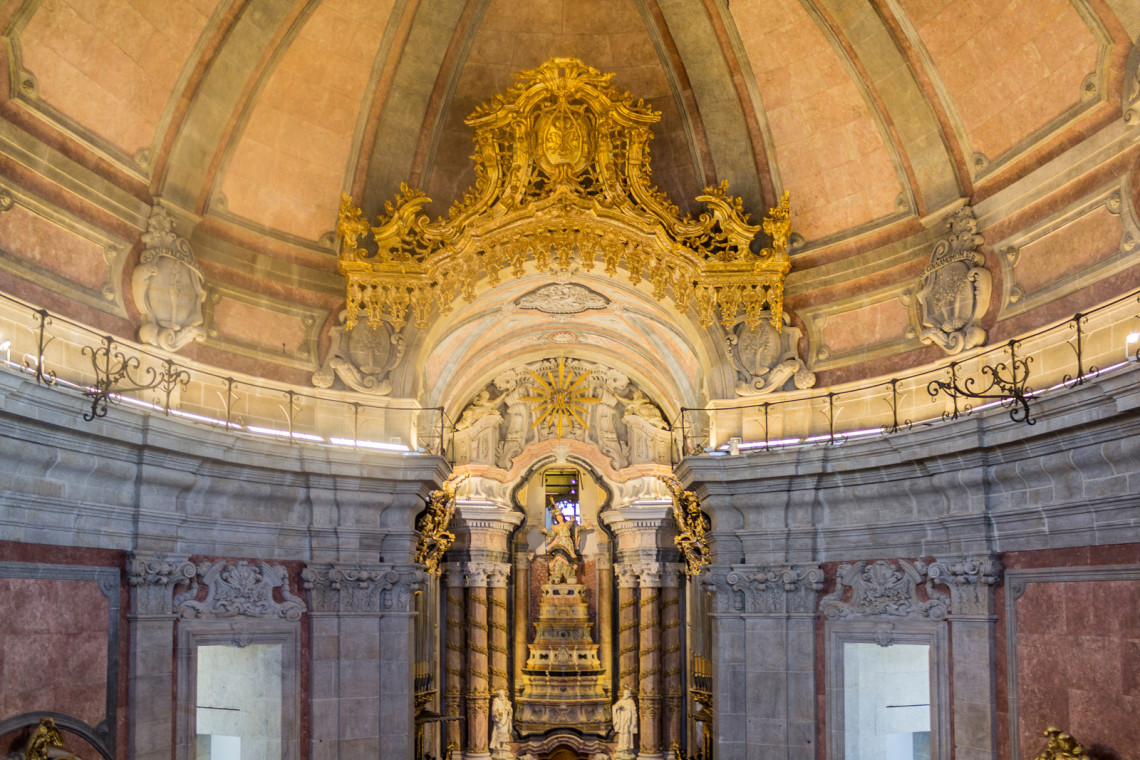 Also, since the Clerigos Tower and Church are situated close to other important Porto landmarks, such as the São Bento Railway Station, visitors can start their Porto sightseeing journey here and easily move on to even more exceptional Porto attractions, thus making the most out of your time during a visit to this stunning part of Portugal.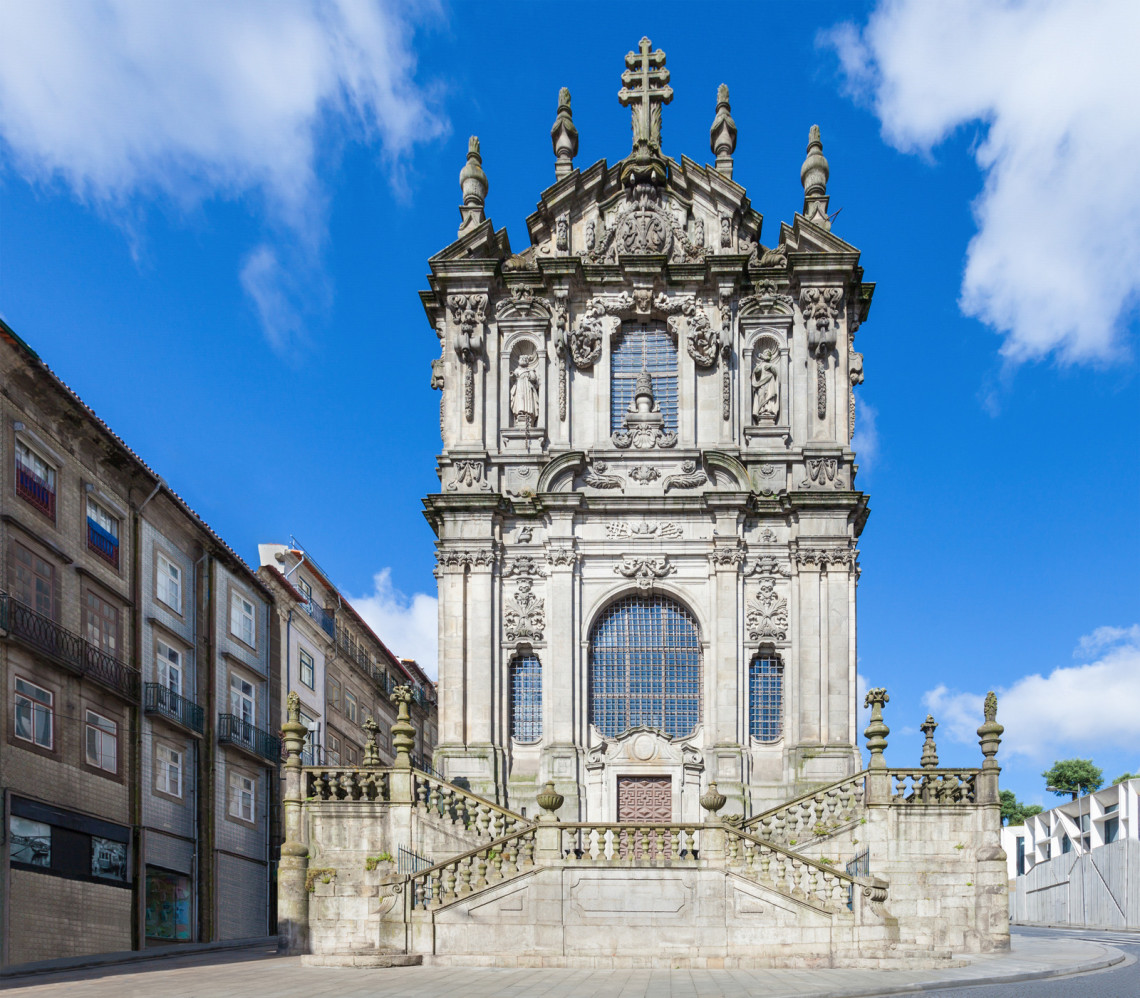 Explore the Historic Luis I Bridge in Porto, Portugal
Standing proud above Porto´s Douro River, Luis I Bridge is an impressive example of creative artistry, genius engineering, and treasured history. This iconic Portuguese bridge connecting Porto city to Vila Nova de Gaia exemplifies the spirit of Porto, Portugal, and its friendly people.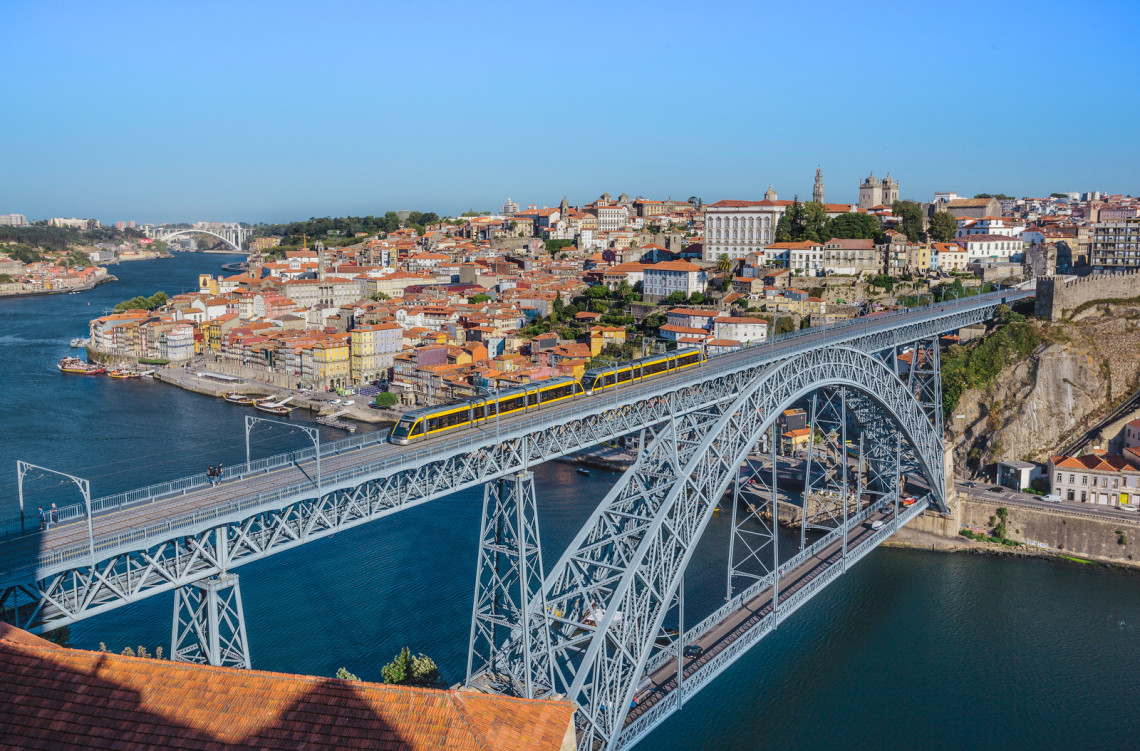 Those who visit Porto during their Portugal holiday will surely be fascinated by the amazing structure of the bridge – its iron arches spanning over two hundred meters. Built-in 1886, this world-famous Porto bridge has stood proudly for over a century.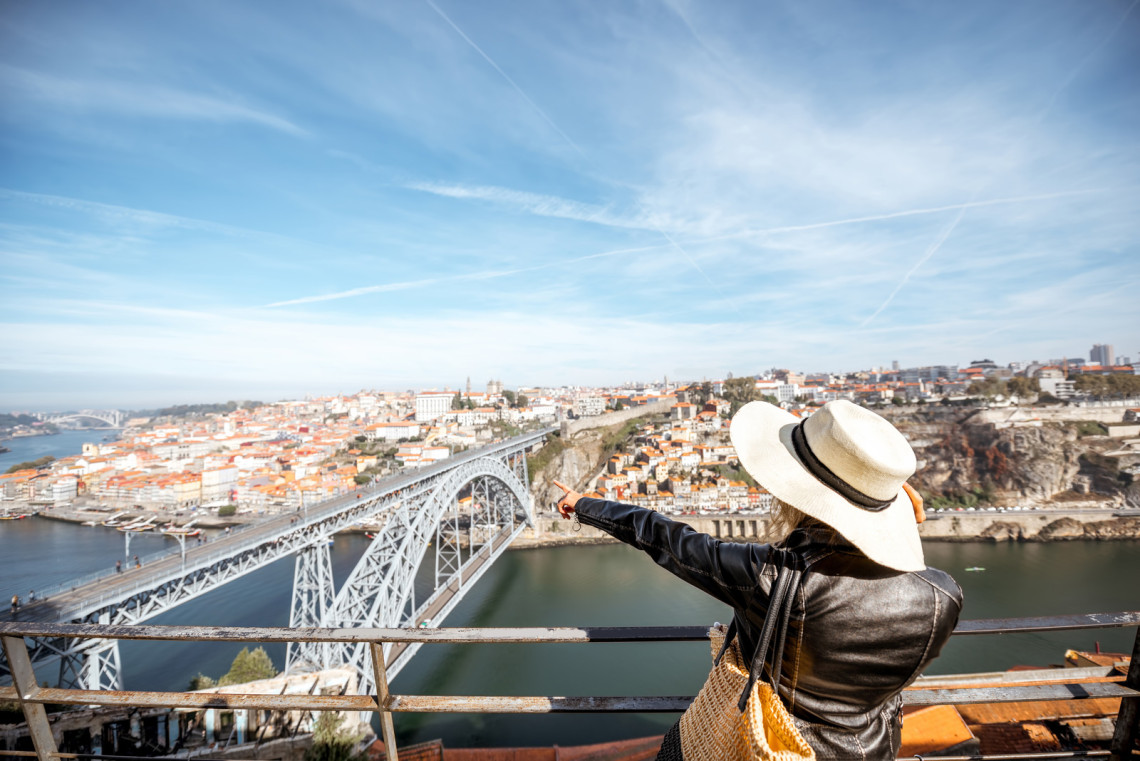 As for the artistry we lauded above, the supporting arcades of Luis I Bridge are decorated with tiles highlighting Portuguese architecture that visitors can peruse. Visitors adding a stop at Luis I Bridge can also look forward to looking out over the magnificent Douro River from this perch while admiring the intricate statues attached to parapet walks that run along each side of the bridge. So, whether your Portugal visit is for business or pleasure, when you find yourself in the Porto area, be sure to take some time to visit Porto city and admire the Luis I Bridge for an unforgettable experience.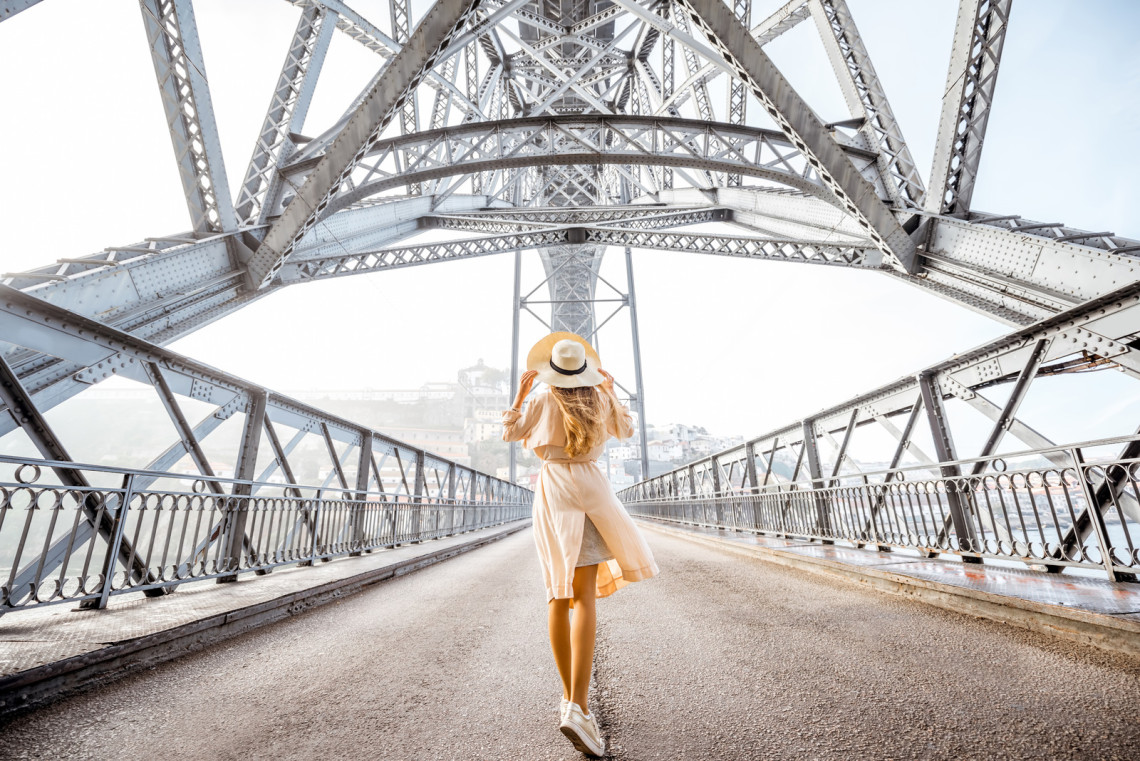 Uncover the Ancient Porto Sé Cathedral in Portugal
Next up on the must-see Porto guide is Porto Sé Cathedral, a breathtakingly beautiful landmark nestled in the delightful city of Porto, Portugal. The imposing, 18th-century structure stands as a majestic reminder of the city's rich culture and deep-rooted history.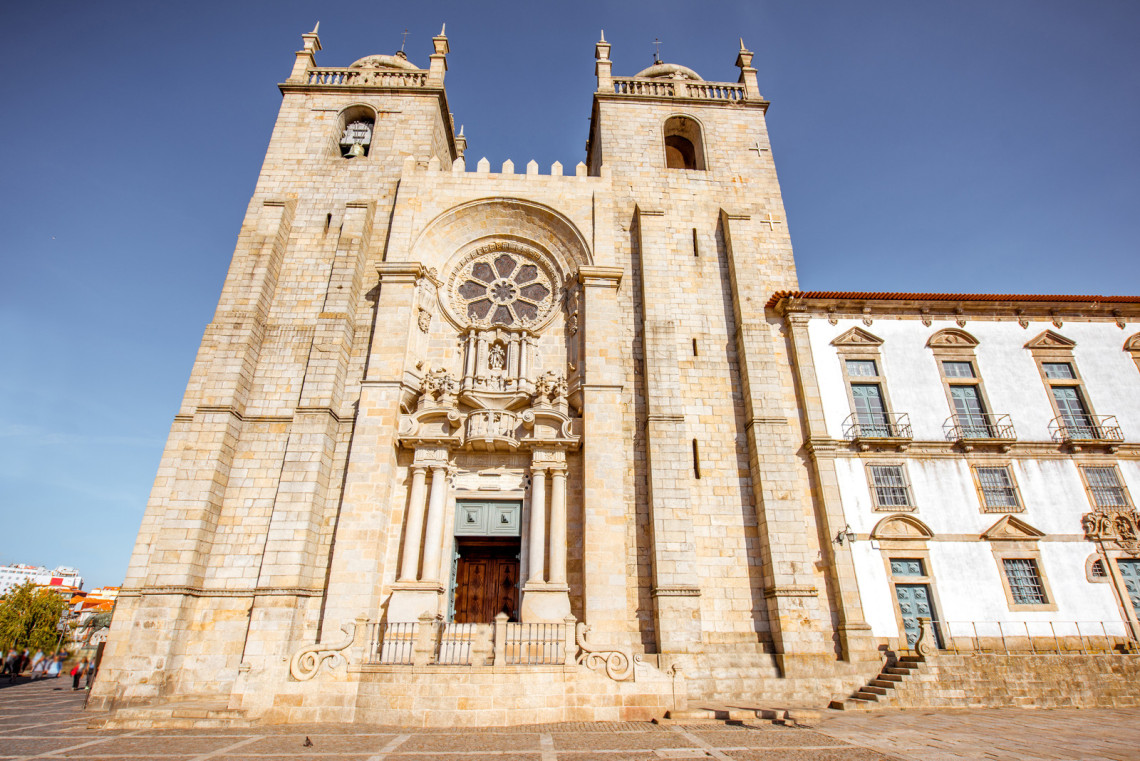 As one of the oldest structures in Porto, Porto Sé Cathedral is well worth a visit, as there's simply no better way to experience the full beauty of this beloved Portuguese city! Even from outside its impressive entrance, it readily becomes apparent why Porto Sé Cathedral is such an integral part of Porto's compelling story.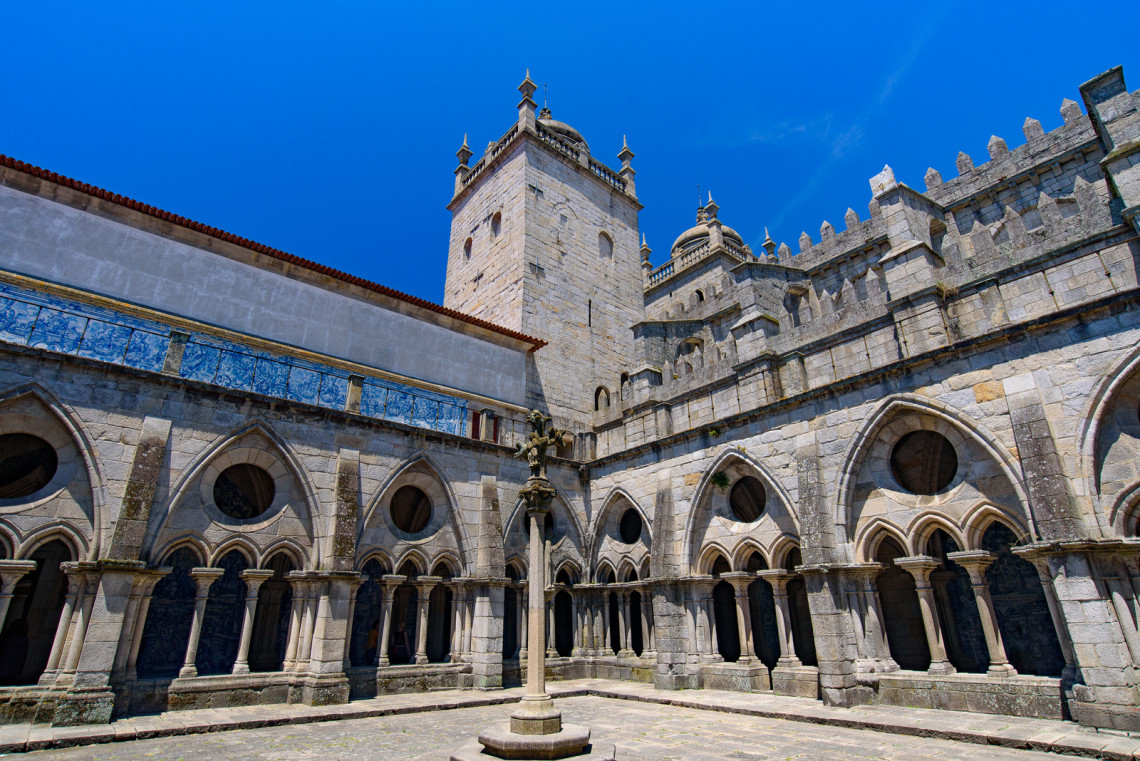 With numerous features to explore and admire within its revered walls – including intricate sculptures, detailed stained-glass windows, and more – visitors are sure to enjoy an enlightening experience when visiting Porto Sé Cathedral during their Portugal vacation.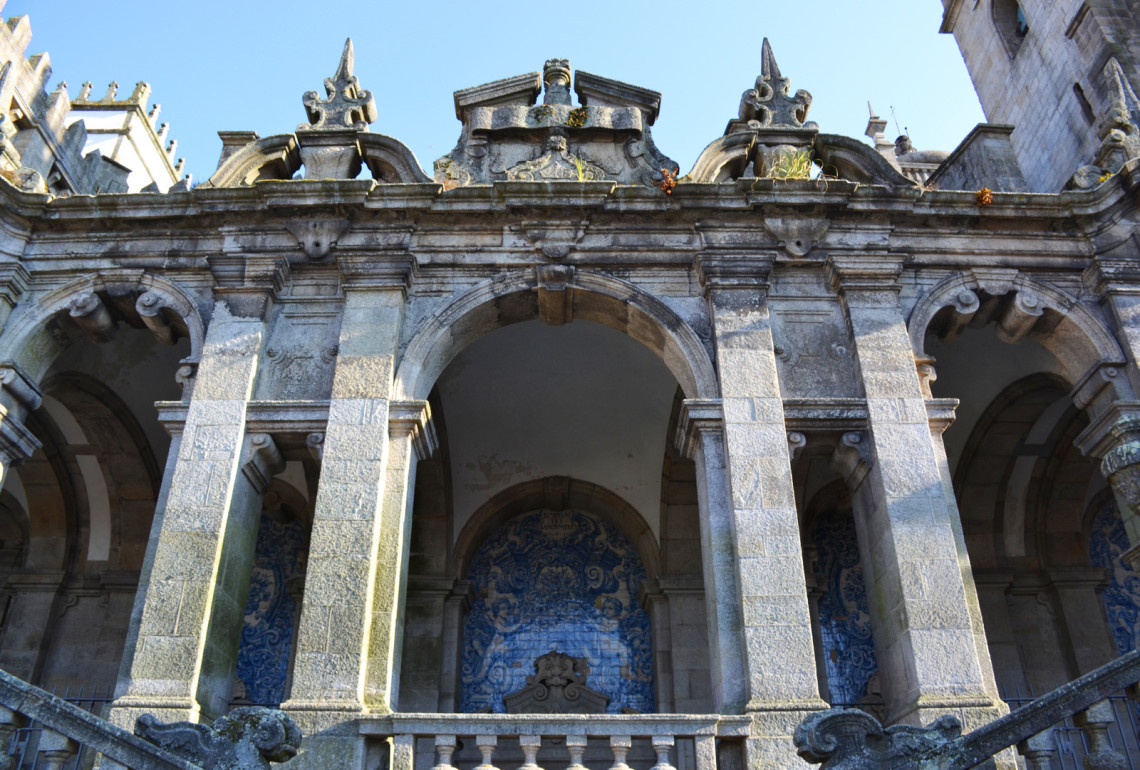 Are you already in love with Portugal? Take a look at our stress-free packages that allow you to book your ultimate Portuguese adventure. All our packages are carefully curated by our team of local Portuguese experts so that you don't need to worry about any details - just enjoy your trip!

Discover the Stunning Lello Library in the City of Porto, Portugal
Many of you may not know that Porto City is Portugal's second-largest city, and it is home to one of the world´s most famous libraries: Lello Library (also known locally as Livraria Lello). Lello Library in Porto is a majestic piece of Portuguese architecture that dates back to the early 1920s and is one of the most visited places in Porto city.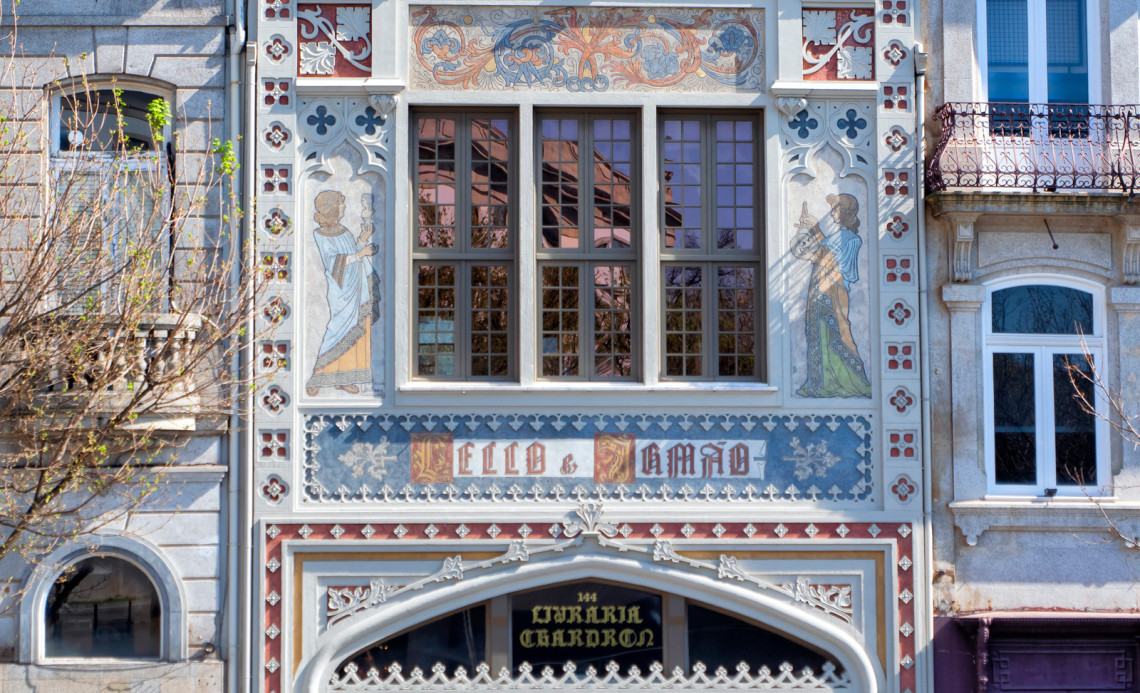 The renowned Porto library is also commonly referred to as "The Soul of JKR" due to its stunningly grandiose design. Visitors come from all over the world to explore this captivating Porto library and peruse its vast collection of books.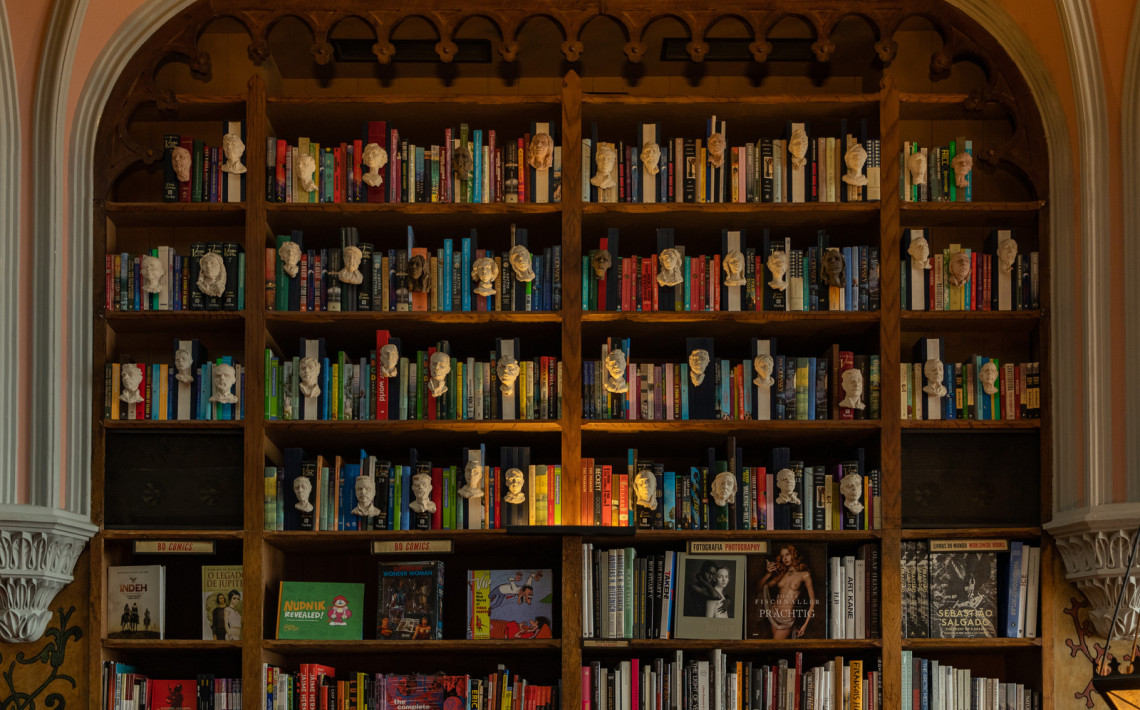 From its 12th-century foundations, up through the incredible 14 galleries it now boasts, the Lello Library stands as a testament to Portugal's rich culture and vibrant history. There are few experiences more memorable than visiting Portugal Porto and standing among these beautifully ornate walls filled with so much knowledge and history.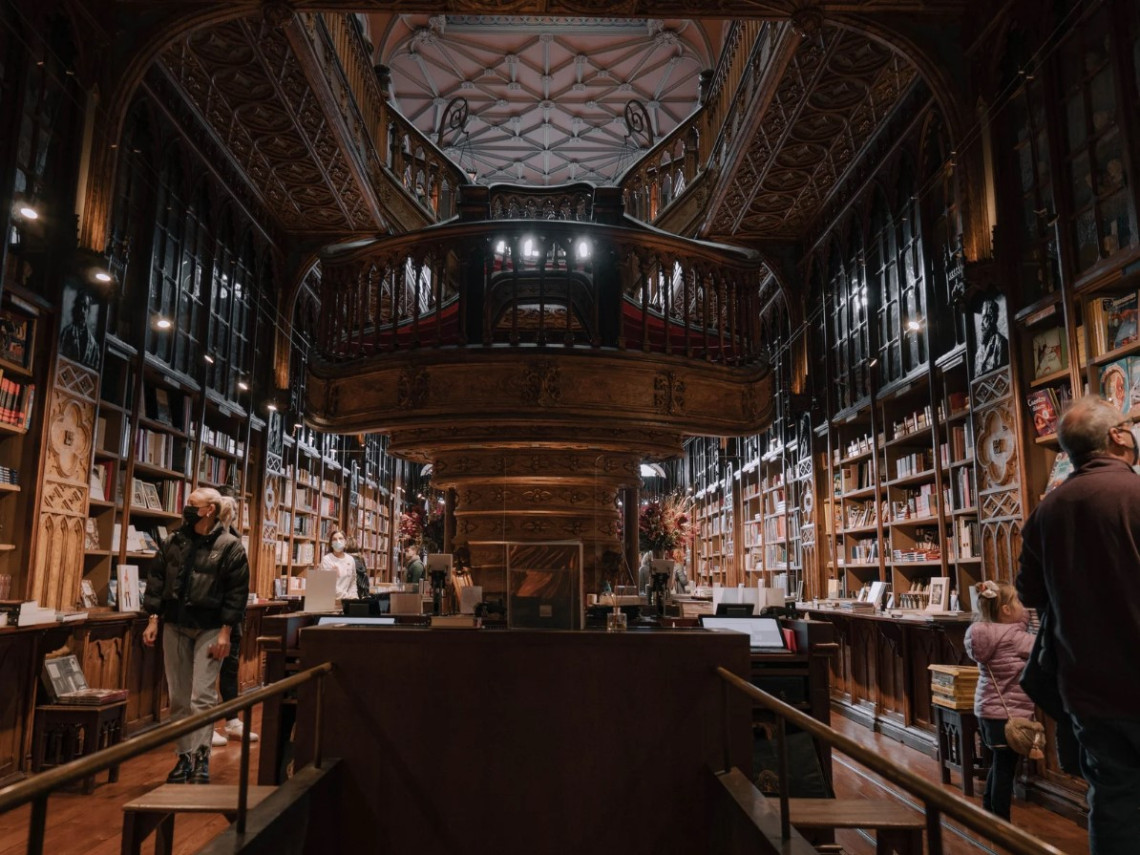 Explore the Magnificence of Casa da Música in Porto, Portugal
For visitors interested in experiencing one of the most vibrant and world-renowned music scenes, Porto city, Portugal is a must-visit destination to add to your Portugal vacation itinerary. Host to the iconic Casa da Música – an incredible modern concert hall and hub for numerous festivals year-round – Porto, Portugal is a mecca for those seeking incredible experiences and memorable nights out.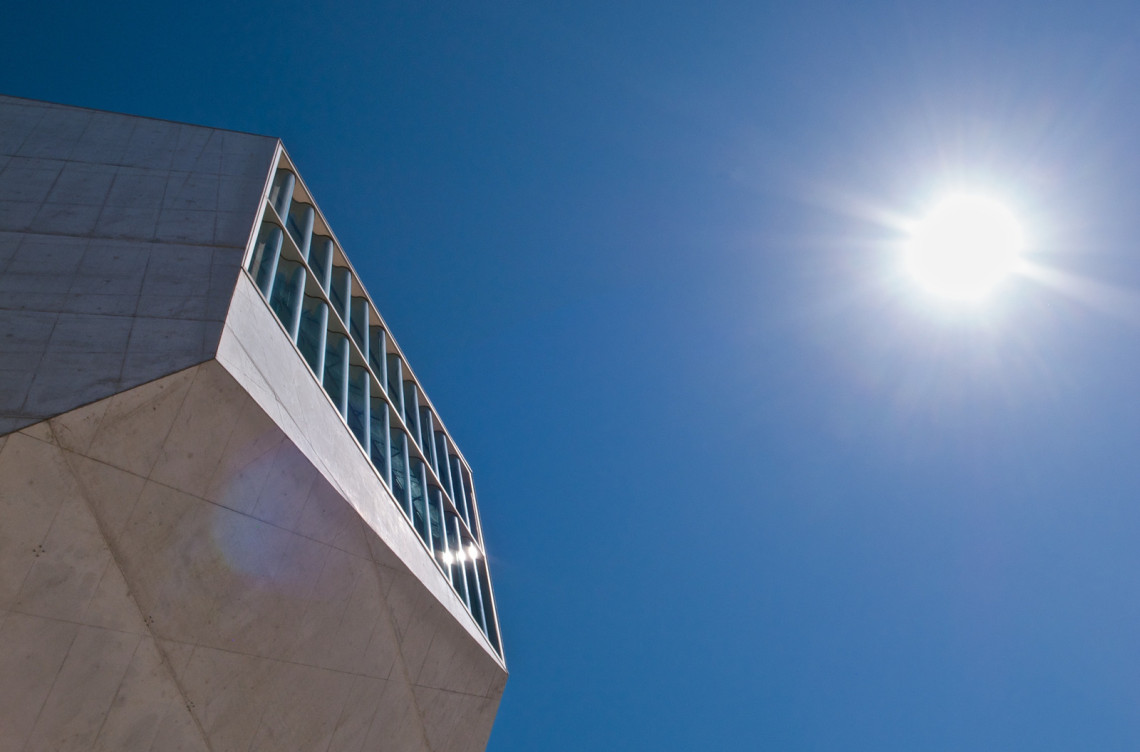 With its diverse selection of events featuring a wide array of theatrical and musical genres – from jazz to electro-pop, and more – Casa da Música is a standing honorarium for the many legends, tributes, and up-and-comers who have graced its stage over the years. On any given night, you could find yourself among crowds cheering on live performances from some of the world's most notable musicians — a Porto experience that not only will be truly inspiring, but it will also be an unforgettable memory from your Portugal holiday that you can cherish forever.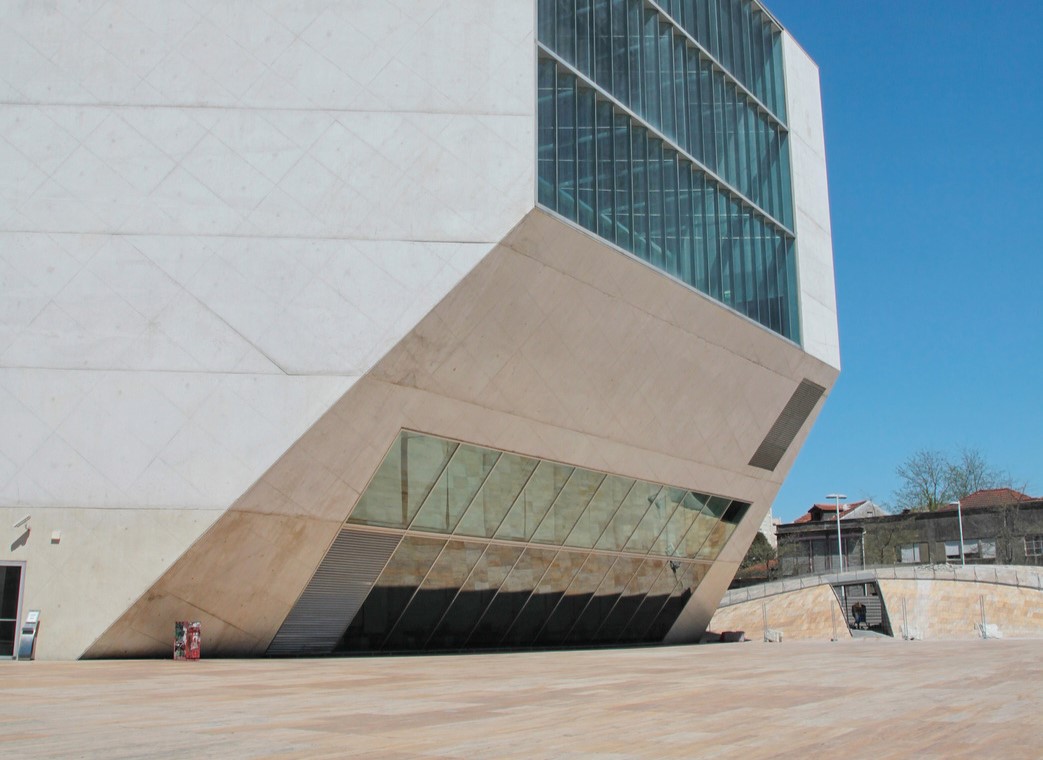 Be Inspired by the Beauty of Capela das Almas in Porto, Portugal
Located in the heart of the historic city of Porto, Portugal, Capela das Almas (the Chapel of Souls) is one of the most unique and fascinating sights in Europe. As you approach this incredible Porto landmark, you are immediately enchanted by its quiet beauty and classic timelessness.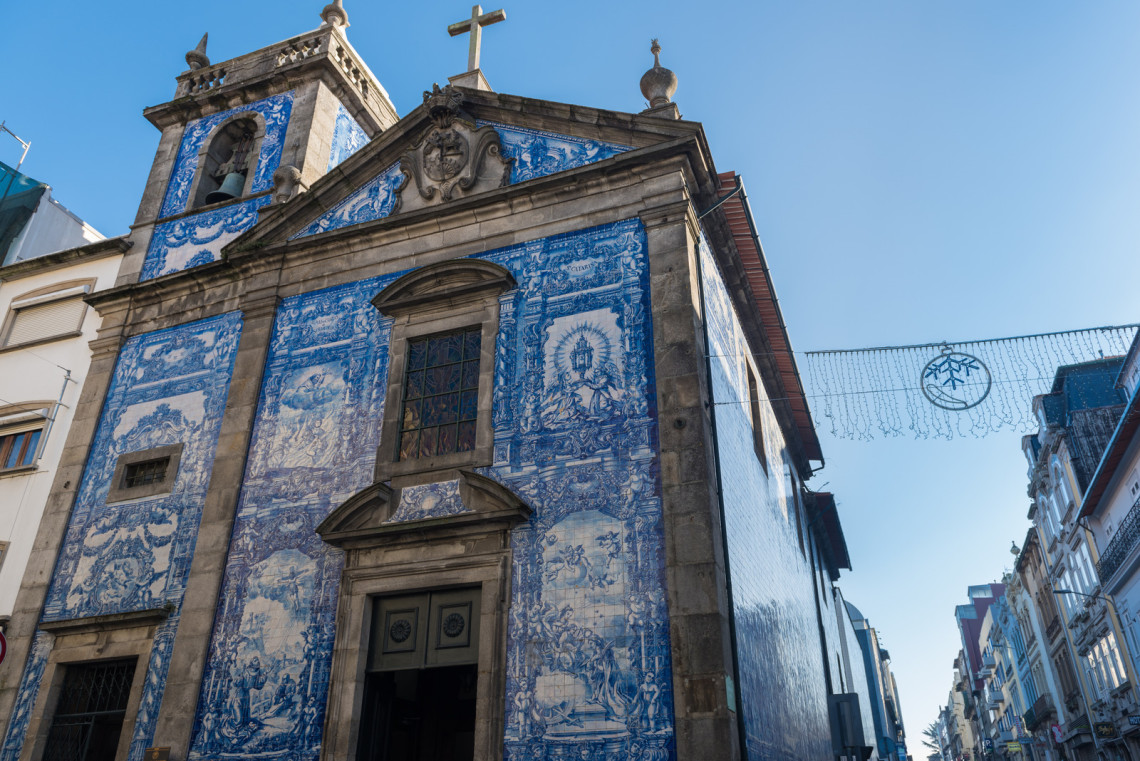 Built in 1734 in honor of King John V's visit to Porto, the lovely chapel is a pale pink stuccoed building with a hipped roof and a soaring clock tower that stands proud and tall over the city's picturesque Plaça da Nossa Senhora da Boa Viagem. Once inside Capela das Almas, visitors will find stunning Baroque altarpieces embellished with gold-leaf accents, as well as magnificently painted ceilings and even marble tombs believed to belong to the ancestors of beloved American president John F. Kennedy.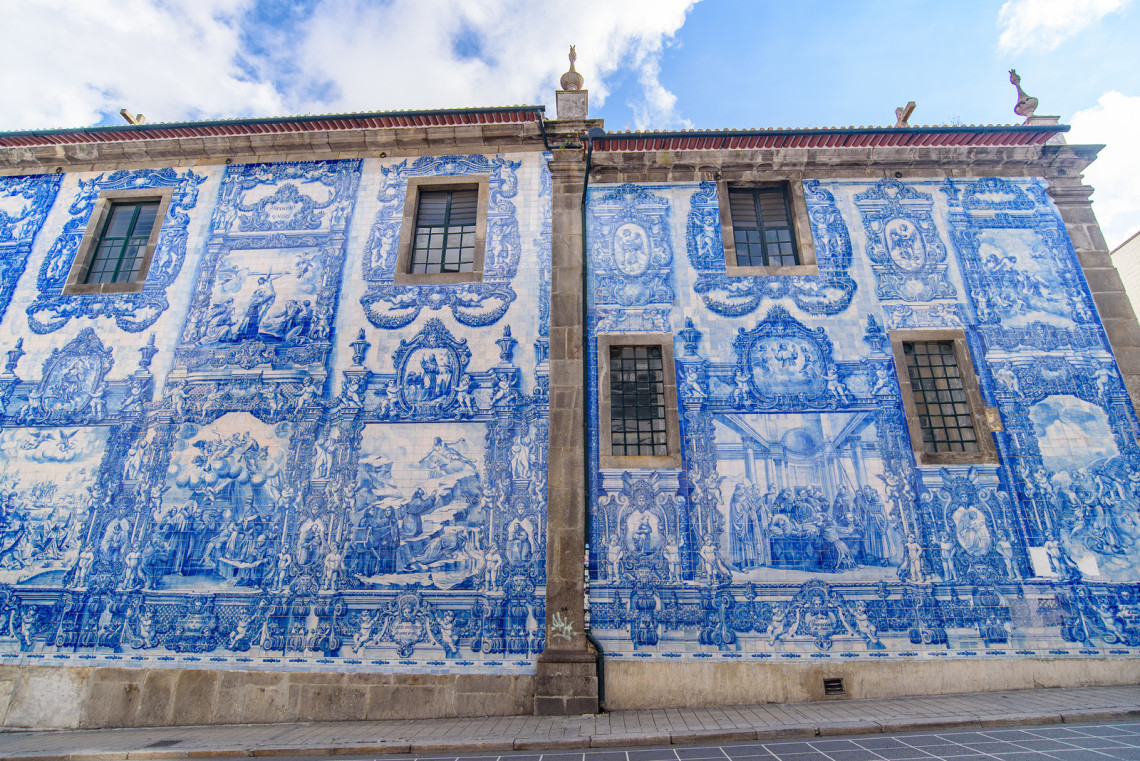 A true treasure and a nod to Porto city´s history, Capela das Almas is a must to add to your Porto trip itinerary. So make sure to visit this incredible Porto historical landmark during your time in Porto City – you simply don't want to miss out on such an incredible opportunity!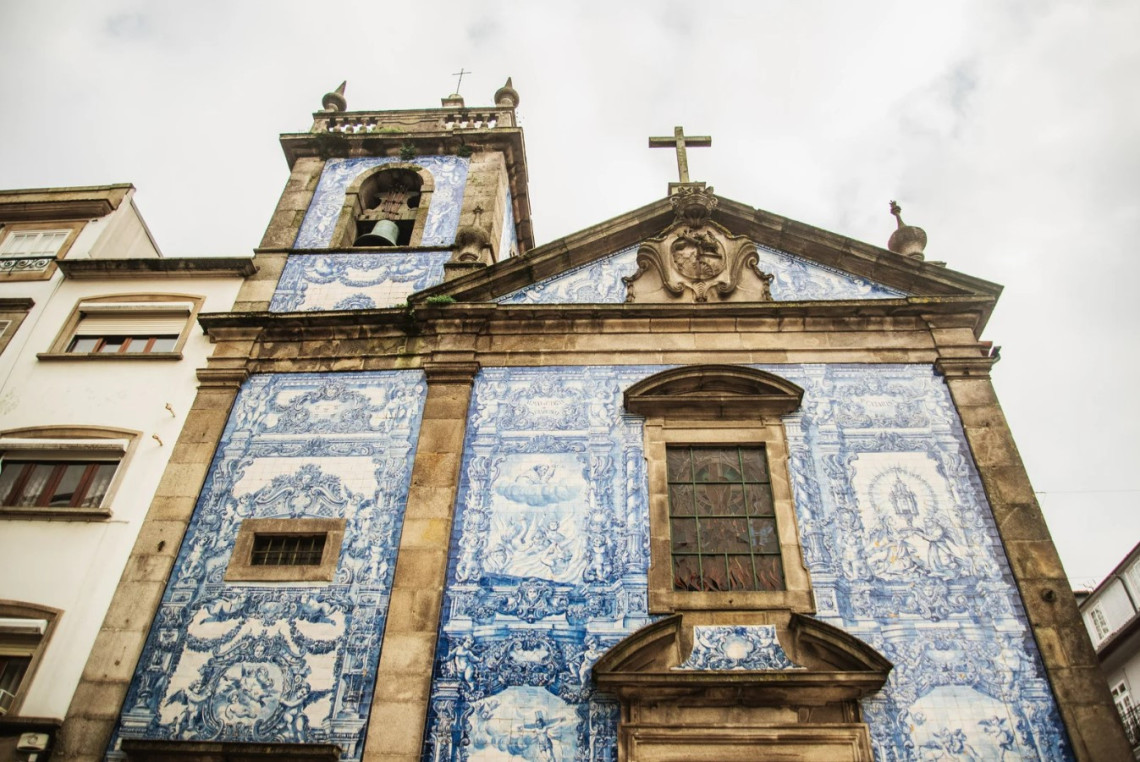 Marvel at the Splendour of Carmo Church in Porto, Portugal
The next must-see Porto landmark, Carmo Church in Porto city, Portugal is a beautiful gem of an attraction and well worth a visit while in the Porto area. Situated right in the heart of Porto city, the gothic architecture of the building is breathtaking, and it's one of those places you just have to see to truly understand and appreciate its deep significance to the country and its storied history.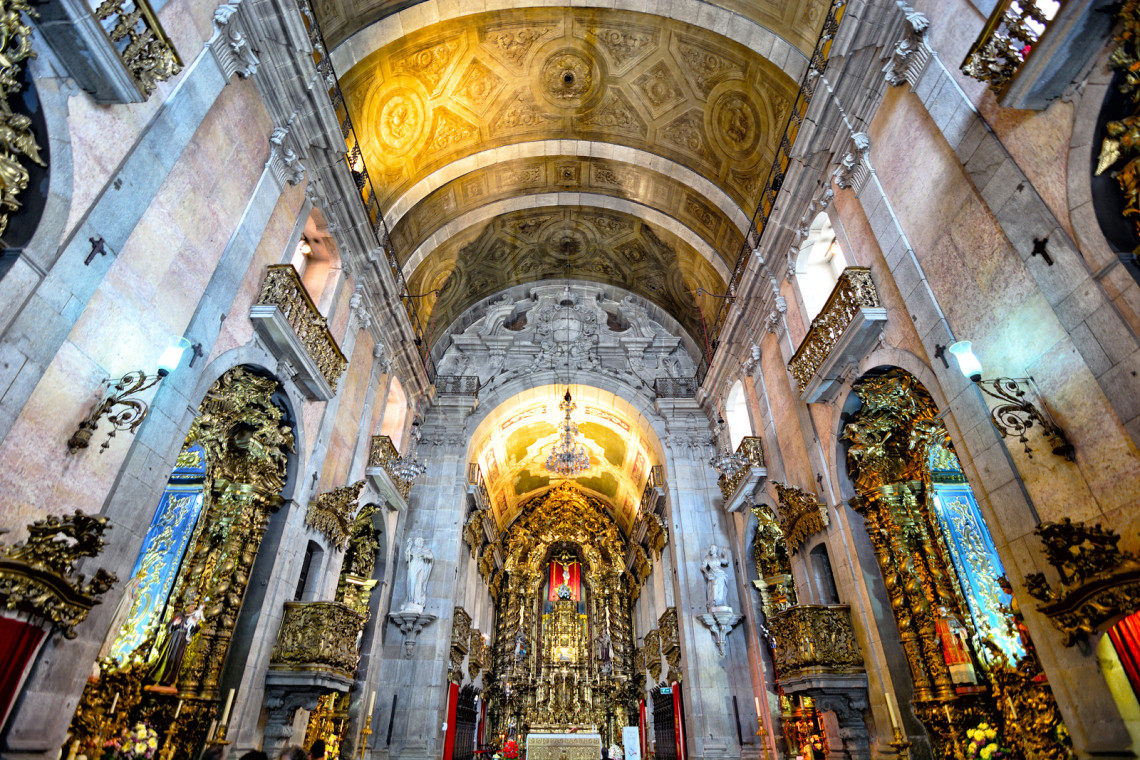 This stunning structure was originally used by monks as a monastery and dates all the way back to the early 1300s when King Afonso III first officially declared it a Portugal national monument. Many years later, in December 1941, President JFK, during his visit to Porto, unofficially chose this magnificent structure as his favorite spot in Portugal due to its rich historic memories and the fantastic view it affords, spanning all the way over the iconic Dom Luis I Bridge and Douro River. Just as smitten as JFK was with Carmo Church, tourists who come to explore Portugal Porto usually do not miss a chance to peek inside the Porto church, and always take away some special memories with them!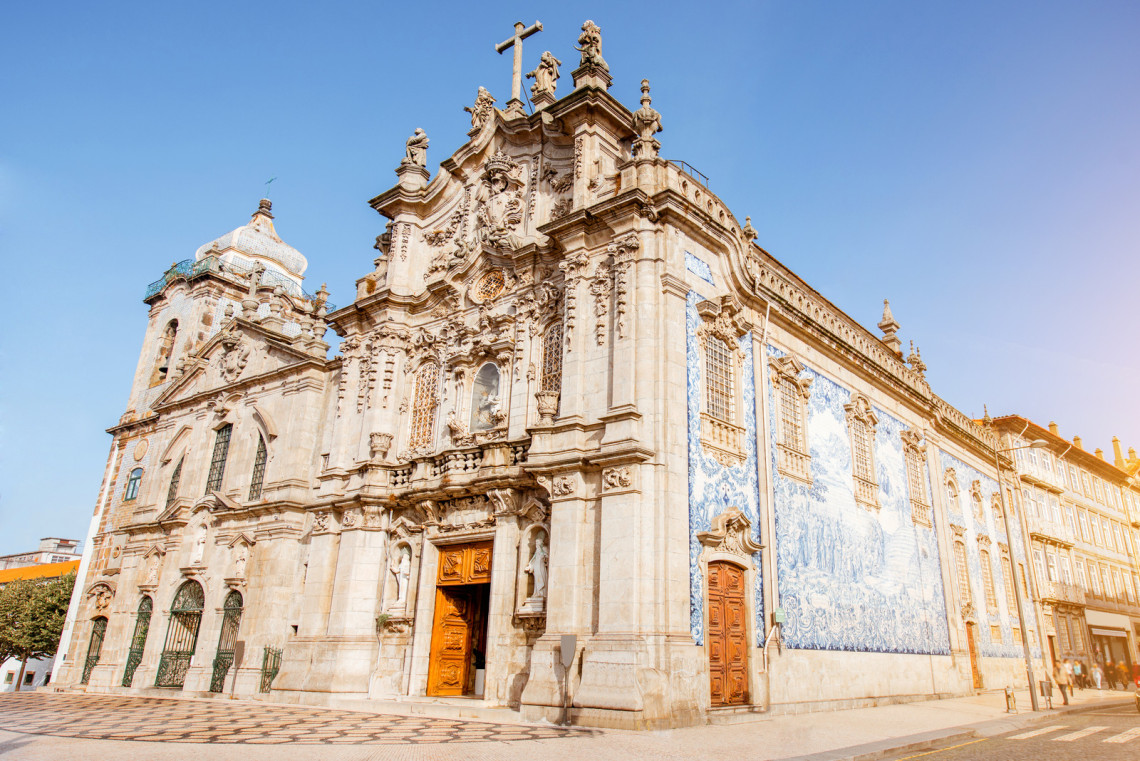 Explore the Enchanting Crystal Palace Gardens in Porto
As you can clearly see from reading this Porto must-see guide thus far, the picturesque city of Porto, Portugal is home to many amazing attractions worth visiting. However, none of these Porto attractions can compare to the overwhelming beauty and majestic vastness of the Crystal Palace Gardens (locally known as Jardins do Palácio De Cristal).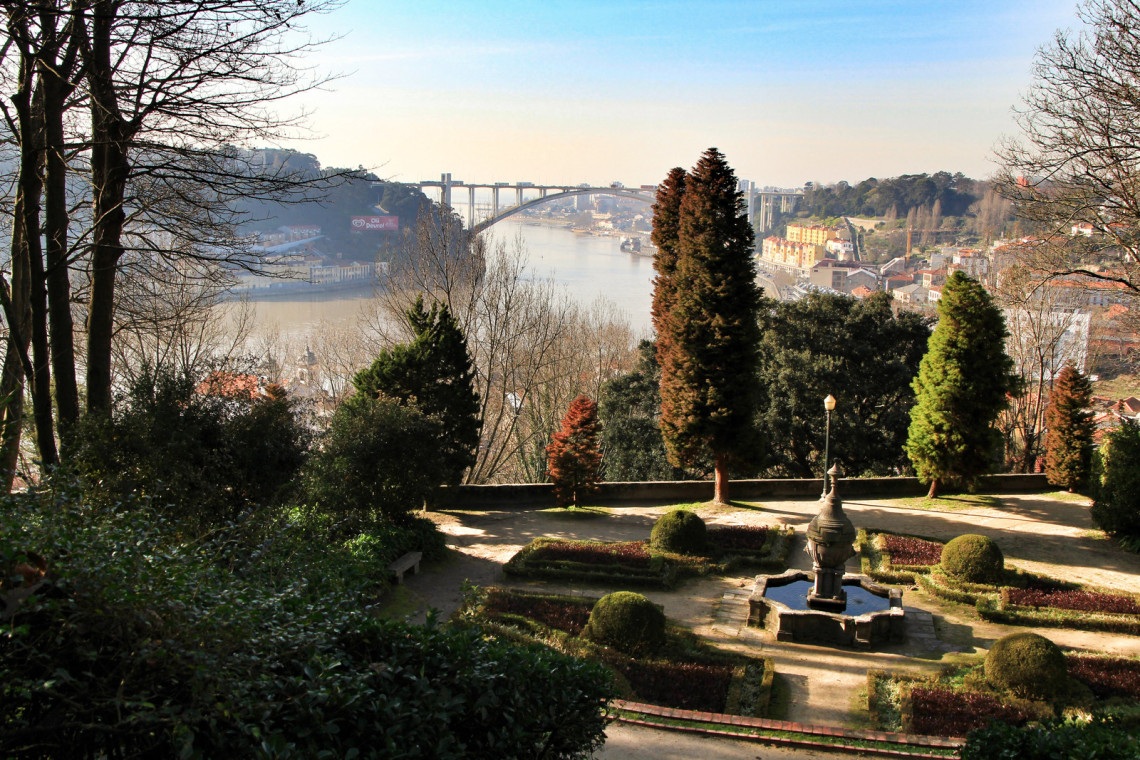 Located at the very center of Porto city, these incredible gardens are a must-see Porto attraction for anyone wishing to soak up some of Porto´s astounding natural beauty, while also experiencing a healthy dose of Porto history. Suitably named after the unique crystalline hues that reflect off the pond at night – creating a truly magical and almost ethereal sight – one can easily imagine walking into a scene from a fairytale upon arrival at Crystal Palace Gardens.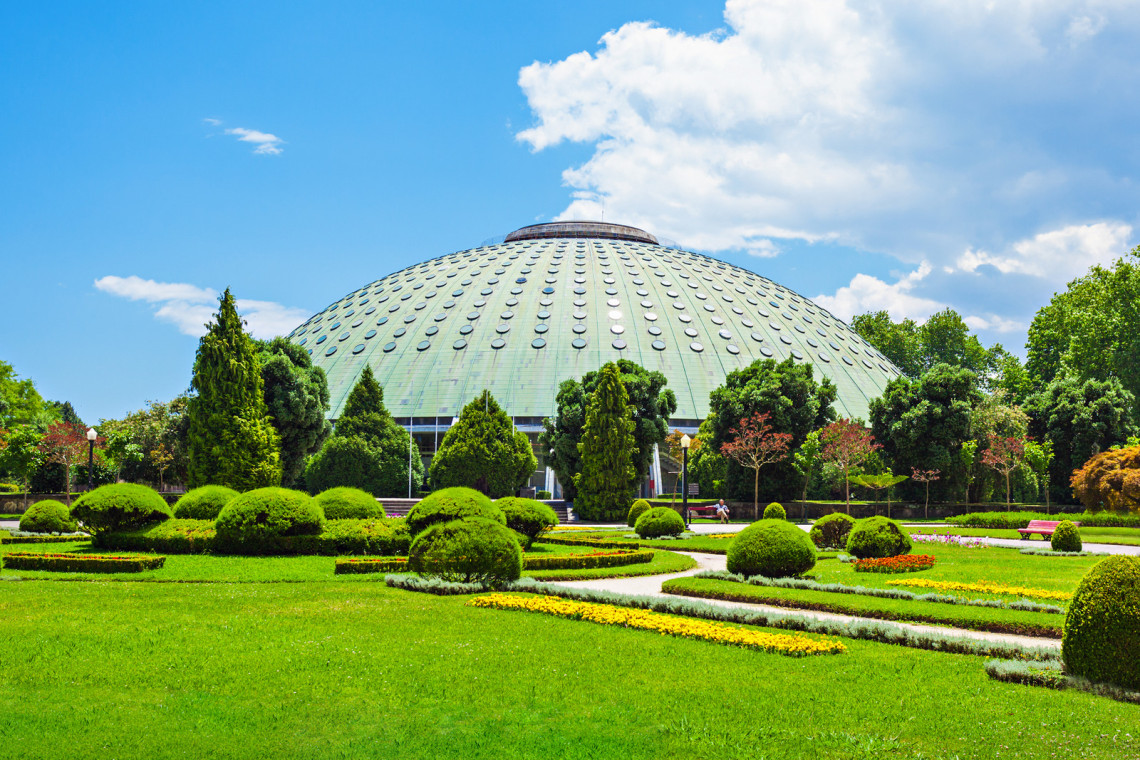 And one more little JFK-related fact for you: It is well known that these Porto gardens inspired some famous JFK quotes, which makes complete sense, for surely any visitor who takes in the splendor found in these garden walls will be truly inspired by such magnificence. So, for anyone wishing to get a true taste of natural beauty and timeless elegance while in beautiful Porto, Portugal, make sure you add Crystal Palace Gardens to your Porto must-see sights list!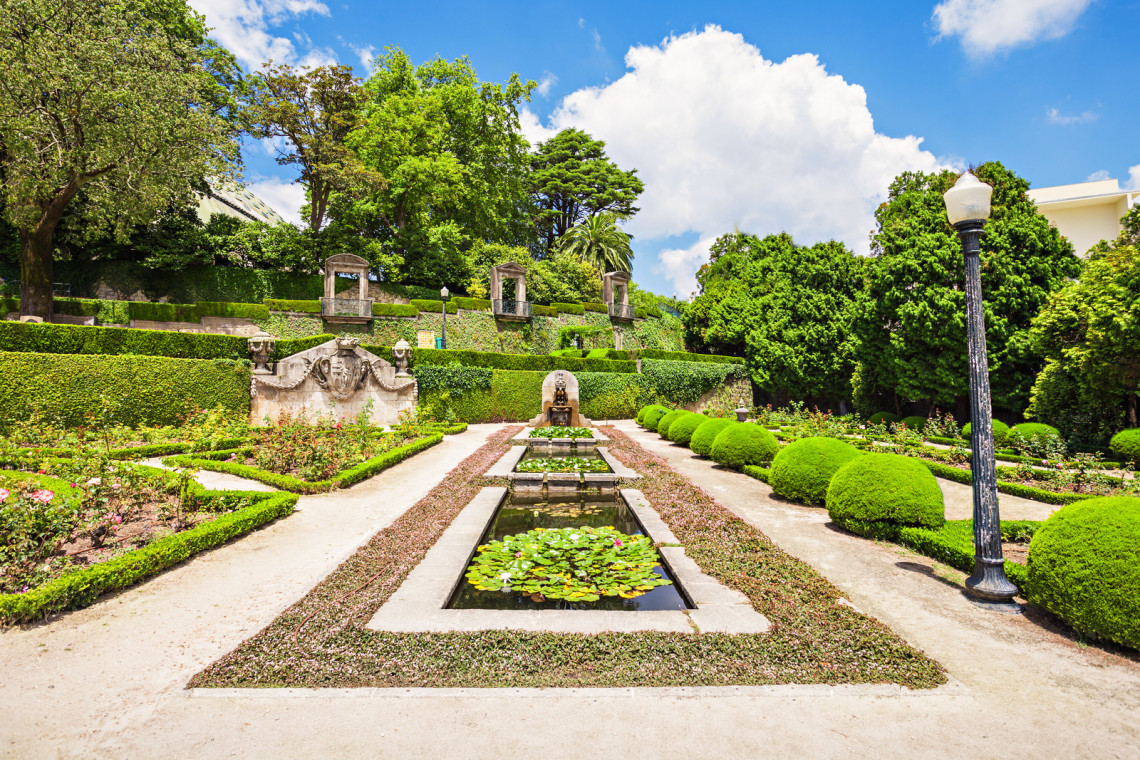 Take in the Magnificent Palácio da Bolsa in Porto
Porto tourism is at its peak these days, thanks to the simple fact that Porto city in Portugal is a dynamic, vibrant, and delightful place to visit and explore any time of year. And not to mention the impressive Porto landmarks that lure visitors to this charming Portugal city from all corners of the world!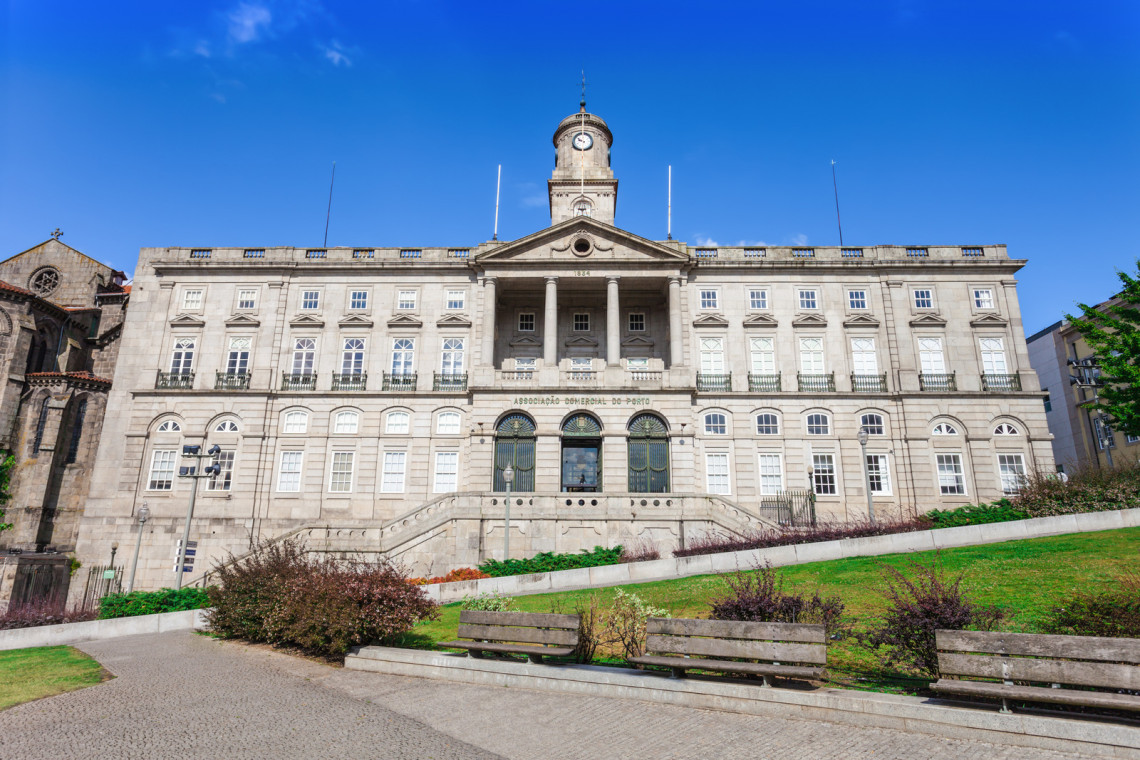 One of the many landmarks that makes Porto city so special is its impressive Stock Exchange Palace (known locally as Palácio da Bolsa). This stunning piece of Portuguese architecture stands tall and proud in the heart of Porto city center – its ornate yet dignified façade towering grandly over everything around it.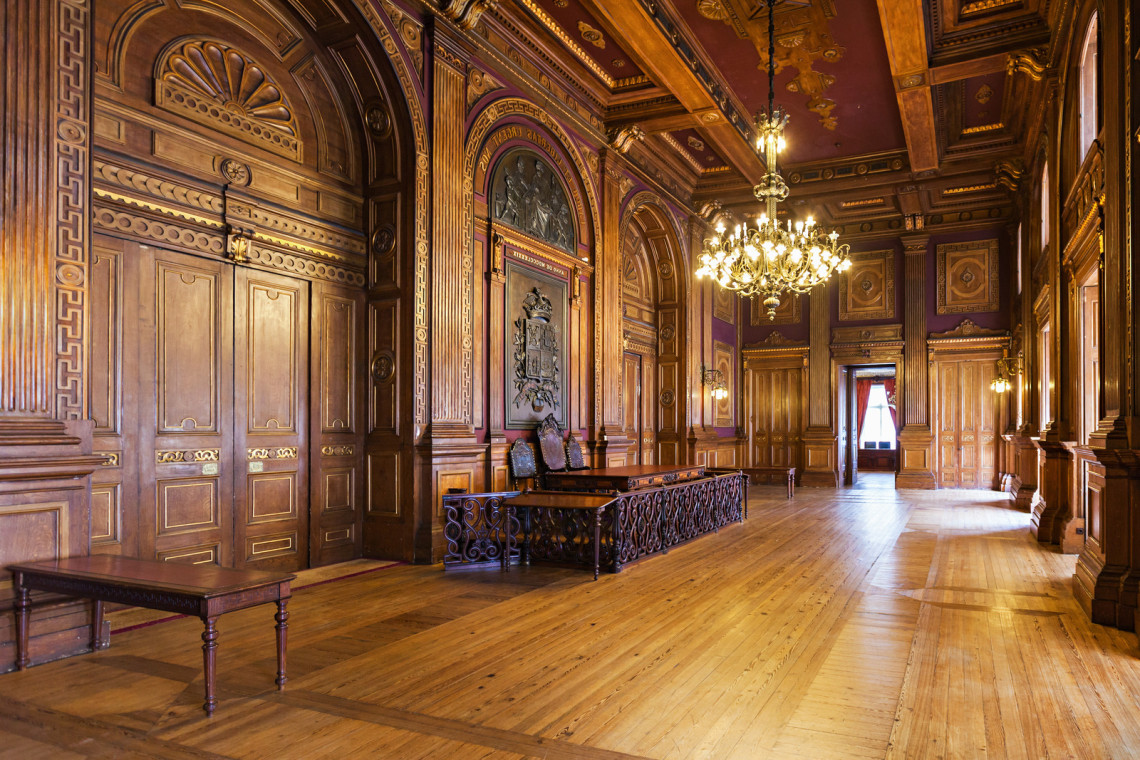 Built by renowned Portuguese architect Tomás Taveira in 1881, the neoclassical palace has become synonymous with all that Porto city has to offer: history, culture, and the deep pride of the place Portugal is so well-known for possessing. With its distinctive historic flair, stark slate roofing, and towering Corinthian columns, this building is simply stunning, and definitely a Porto sight every visitor coming to the Porto area should not miss.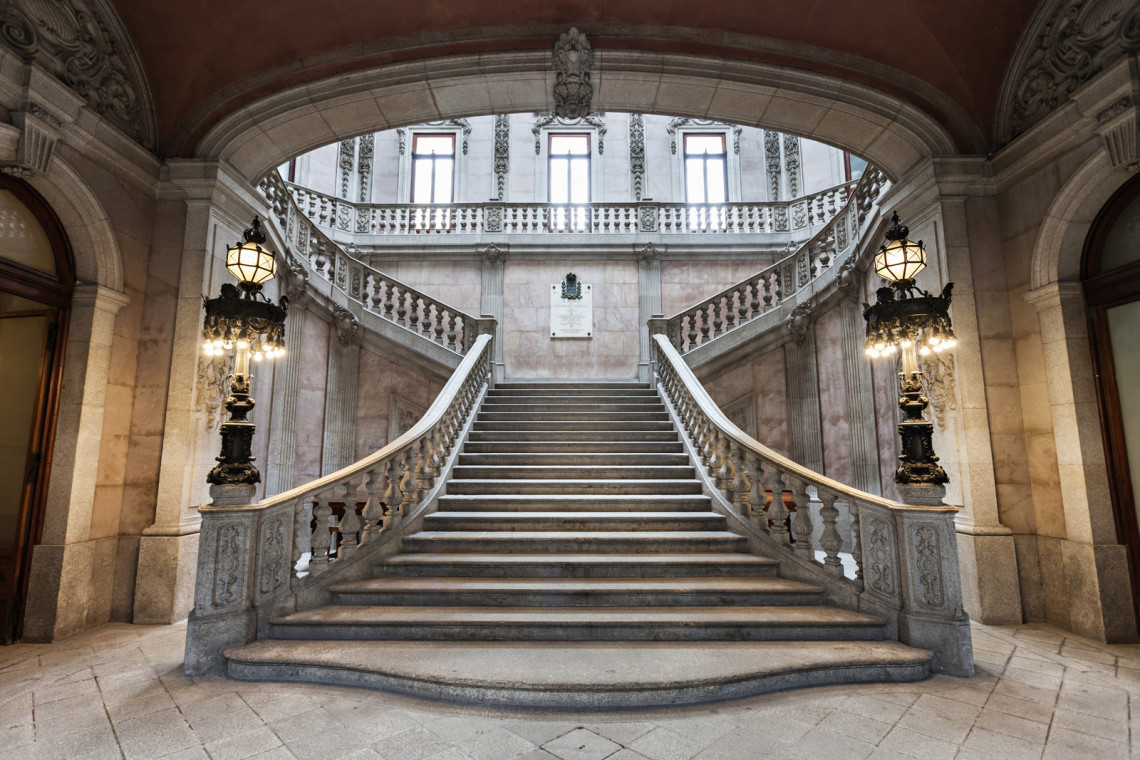 Enjoy the Splendour of São Bento Station in Porto, Portugal
Located in the heart of Porto city, Portugal, São Bento Rail Station is among the greatest tourist attractions to visit when exploring Portugal's second-largest city. Constructed in 1896 and featuring more than 20,000 azulejo tiles on its artistically impressive facade, visitors are captivated by the grand aesthetic spectacle that this popular Porto station displays.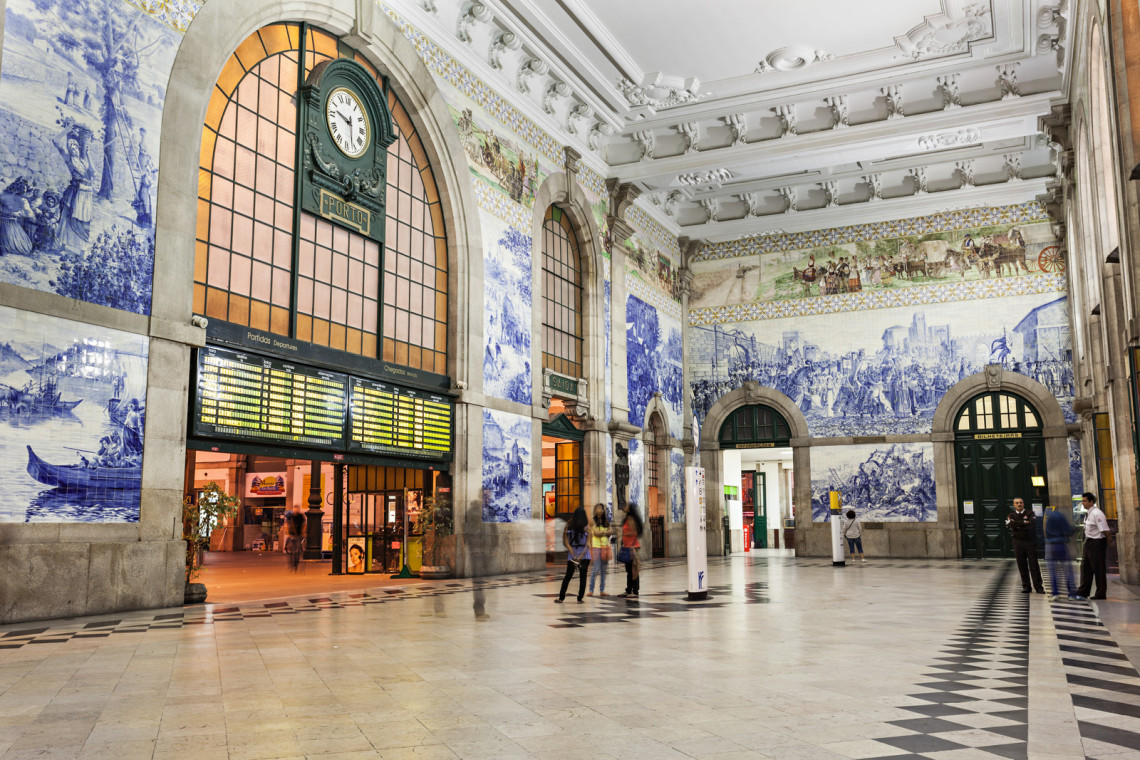 These beautiful azulejo tiles are not only lovely to look at, but they also depict incredible images and scenes detailing the rich history of Porto´s transport past, including boats, trains, carriages, and more. But aside from its historical significance, the Porto train station is also a vibrant hub that connects travelers and locals alike with the rest of the thriving city and beyond.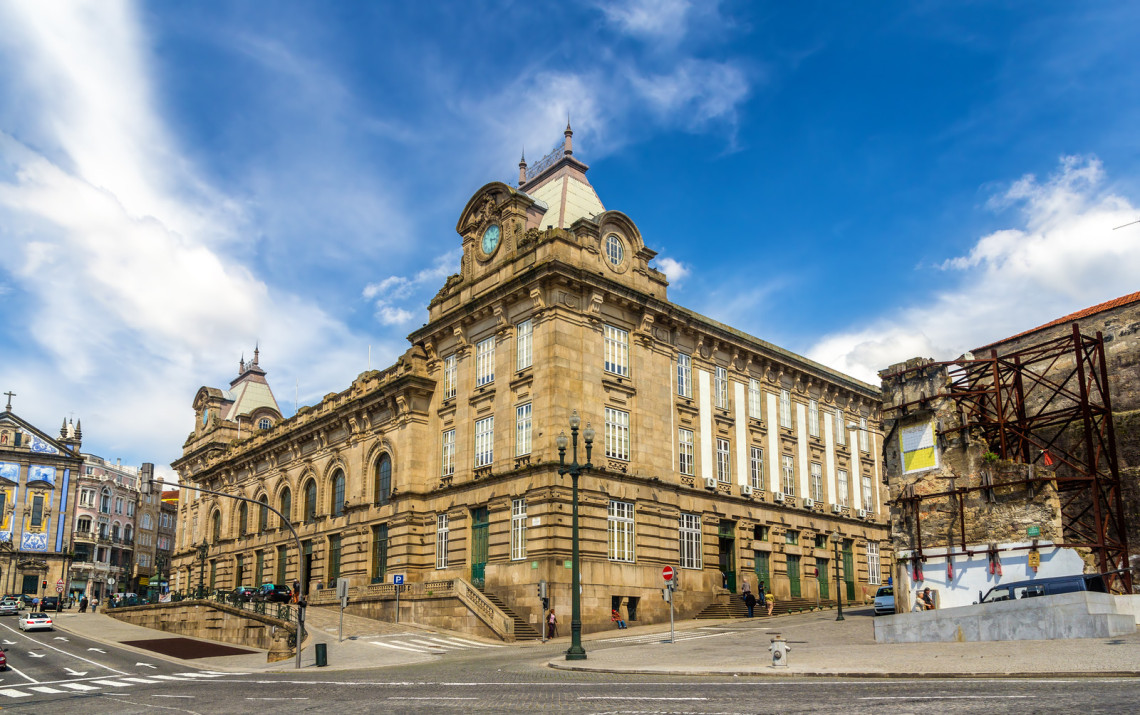 With access to an array of rail connections, tourists can conveniently explore Porto Portugal, and further afield with ease and enjoyment. Suffice to say, thanks to both its rich historical significance and its fascinating architecture, as well as due to its practical use for easy transport around Portugal, São Bento railway station is a must-visit during your travel to Porto.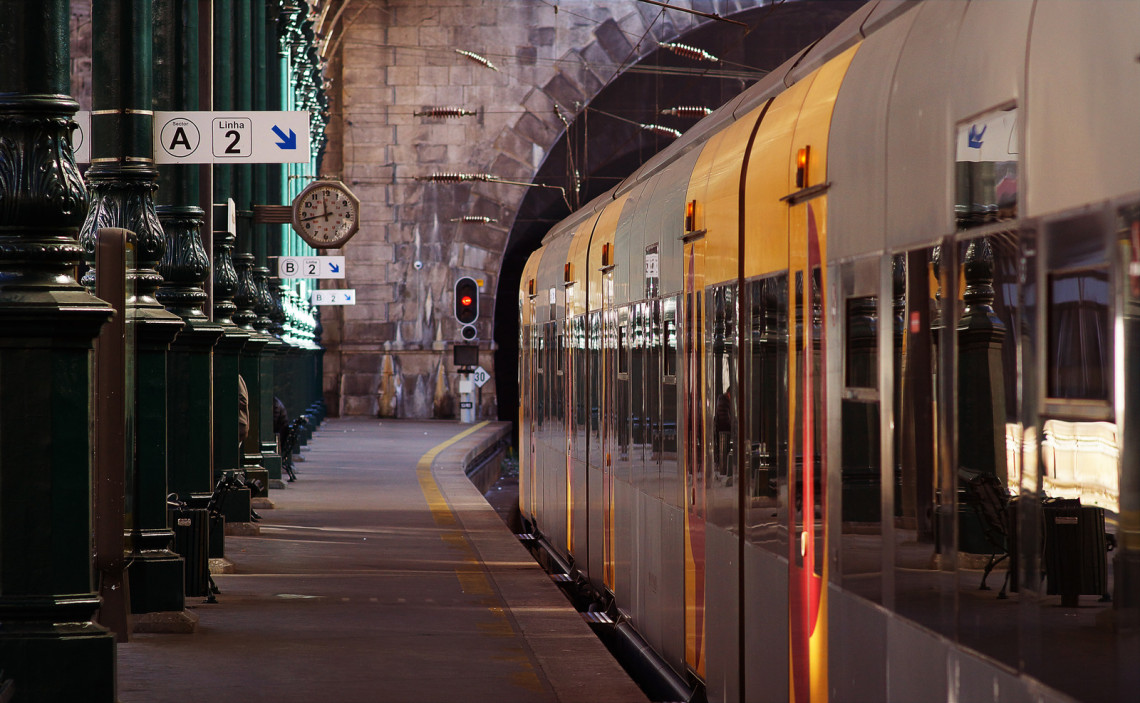 Where Will You Begin on Our Top 10 Must-Visit Places in Porto List?
Now that we have discussed the top 10 must-visit places in Porto, Portugal, all that is left for you to do is to get here and see them all for yourself! The only difficult thing about that will be deciding which amazing Porto sight you will see first!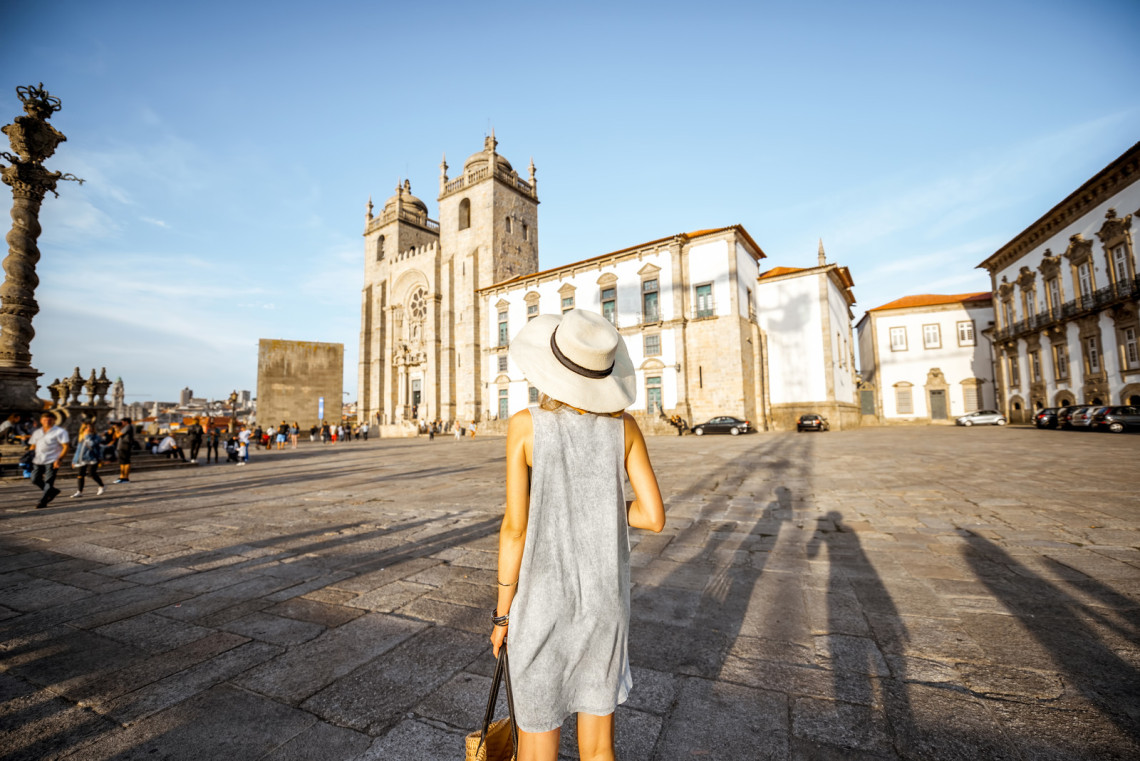 The good news is whatever Porto must-see attraction you choose to begin your Porto city experience, you will be picking a winner. From its captivating streets perfect for strolling aimlessly to its many storied historical sights, and so much more, there is a nearly endless plethora of things to do and see in Porto, Portugal. We would even go so far as to state that you can never have a dull moment in this amazing city! Furthermore, it's a perfect destination for all types of travelers: for the whole family, those traveling for business or leisure, and even solo travelers or couples. There is something for everyone to enjoy here in Porto.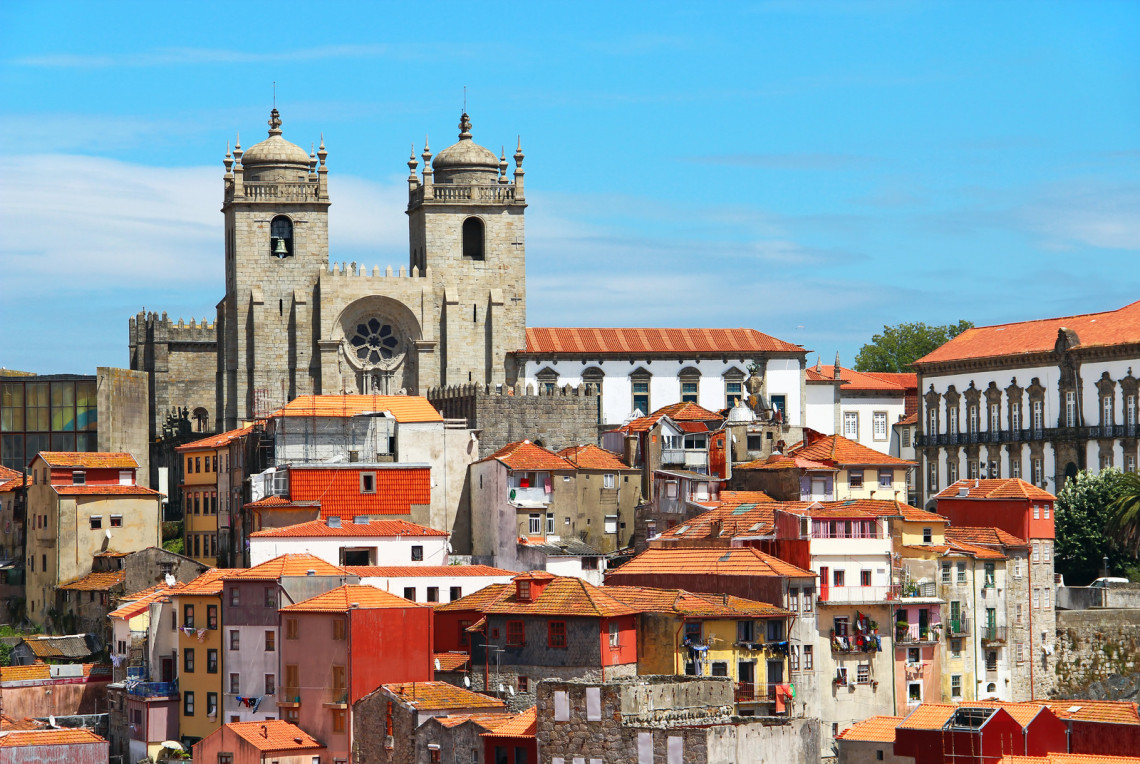 Additionally, you can truly make lasting memories that will be remembered forever in such an unforgettable place like Porto. Feel free to get creative and explore all the wonderful possibilities this popular Portugal city offers! Whether you're into active sightseeing or simply want to spend your Porto vacation time enjoying some delicious local Portuguese food – or both and all of the above – you will be sure to leave Porto feeling super satisfied and already planning your return visit to this Portugal gem. So remember when planning your next getaway location, add Porto city to your travel itinerary – you won't regret it!
Explore Portugal Your Way: Customizable, Tailor-Made Trips for Your Dream Adventure!
If you're looking to explore Portugal at your own pace, we have got you covered. Our team of specialists will work with you to create a custom-made trip that suits your preferences and budget. Whether you want to indulge in the local cuisine, explore the historic cities, or soak up the sun on beautiful beaches, our tailor-made packages offer the flexibility and freedom to discover the highlights of Portugal at your own pace. So why wait? Contact us today and let us help you plan an unforgettable trip to Portugal!