Jeep Tour: The Porto Moniz - Amazing West
Location: Madeira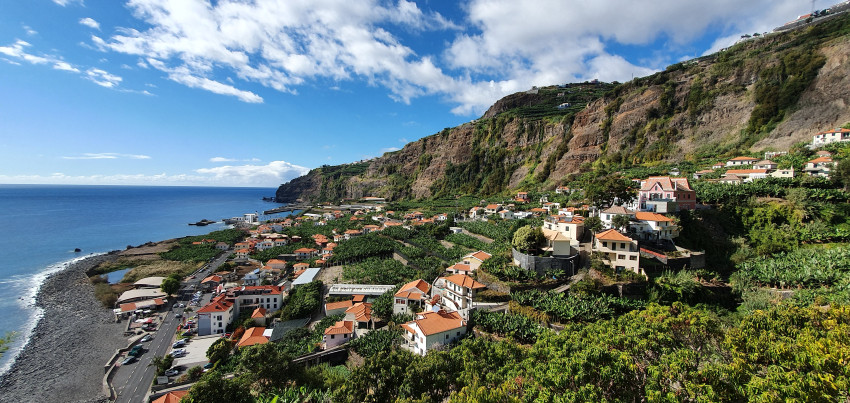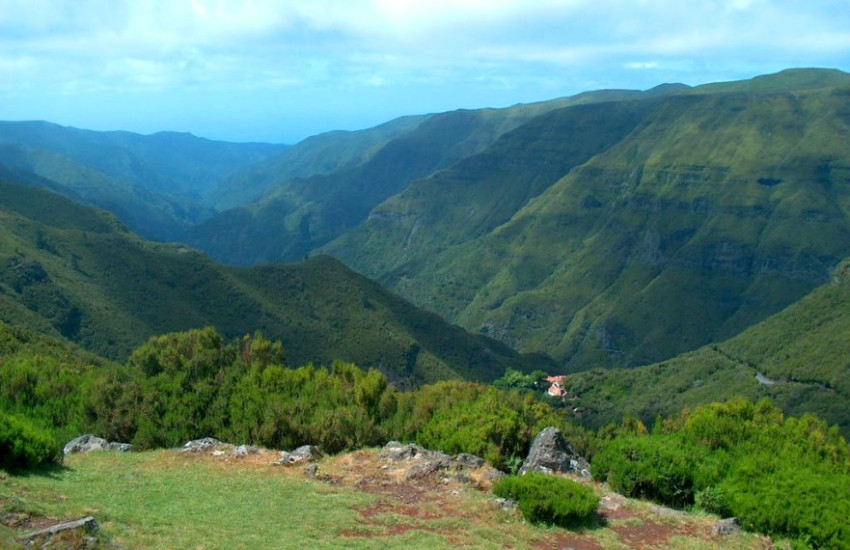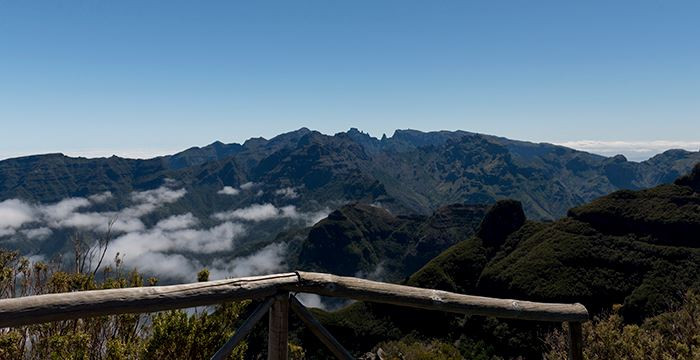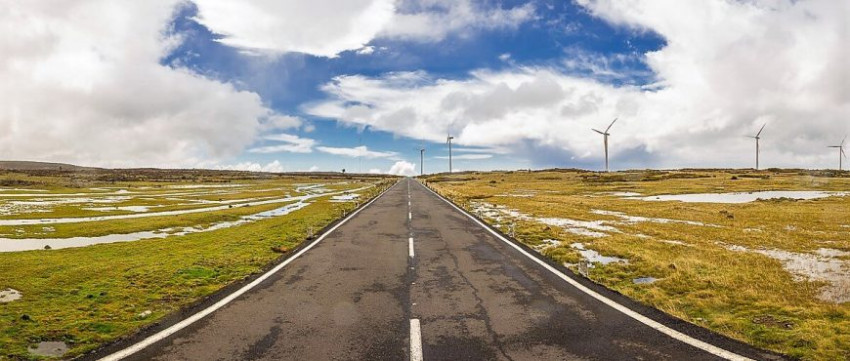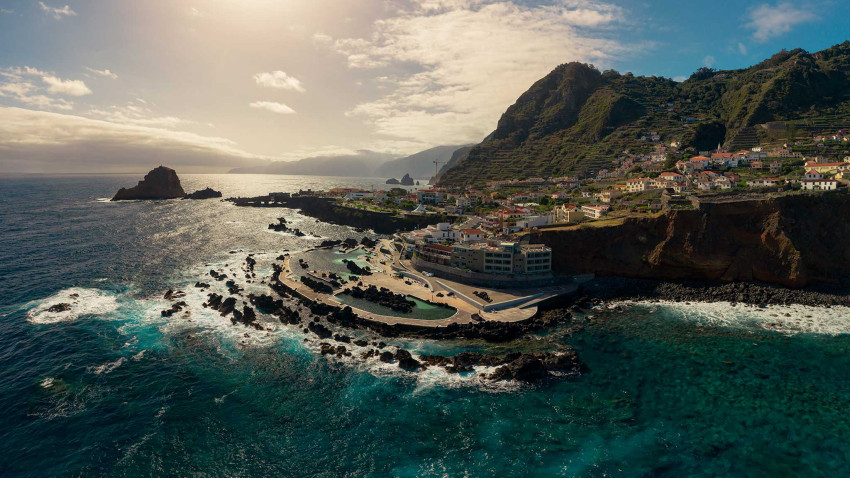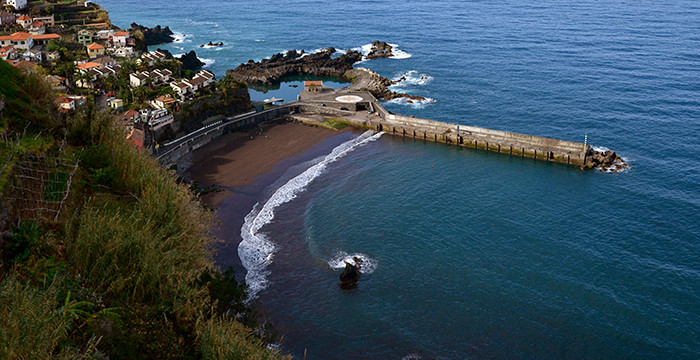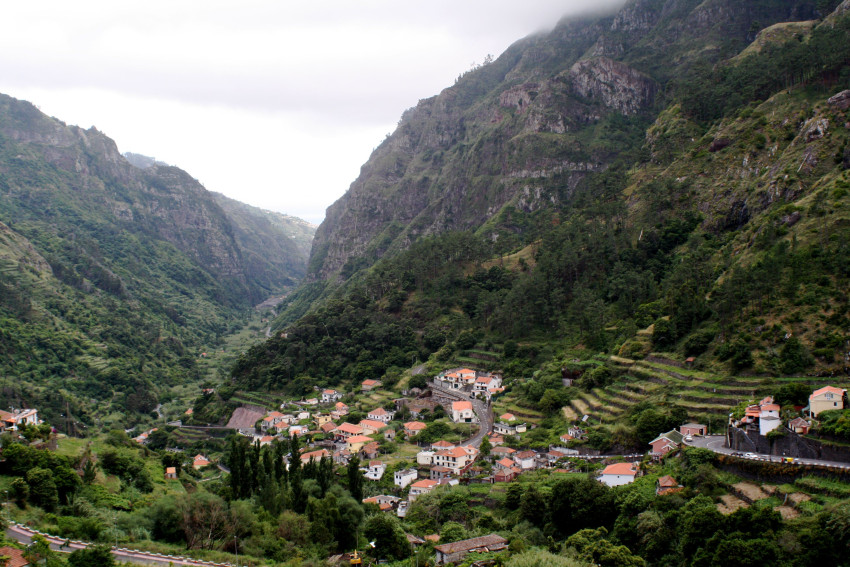 Choose your schedule
09:00 AM - 04:30 PM
$104.97
Choose your schedule
09:00 AM - 04:30 PM
$104.97
Choose your schedule
09:00 AM - 04:30 PM
$104.97
Choose your schedule
09:00 AM - 04:30 PM
$104.97
Choose your schedule
09:00 AM - 04:30 PM
$104.97
Choose your schedule
09:00 AM - 04:30 PM
$104.97
Choose your schedule
09:00 AM - 04:30 PM
$104.97
Choose your schedule
09:00 AM - 04:30 PM
$104.97
Choose your schedule
09:00 AM - 04:30 PM
$104.97
Choose your schedule
09:00 AM - 04:30 PM
$104.97
Choose your schedule
09:00 AM - 04:30 PM
$104.97
Choose your schedule
09:00 AM - 04:30 PM
$104.97
Choose your schedule
09:00 AM - 04:30 PM
$104.97
Choose your schedule
09:00 AM - 04:30 PM
$104.97
Choose your schedule
09:00 AM - 04:30 PM
$104.97
Choose your schedule
09:00 AM - 04:30 PM
$104.97
Choose your schedule
09:00 AM - 04:30 PM
$104.97
Choose your schedule
09:00 AM - 04:30 PM
$104.97
Choose your schedule
09:00 AM - 04:30 PM
$104.97
Choose your schedule
09:00 AM - 04:30 PM
$104.97
Choose your schedule
09:00 AM - 04:30 PM
$104.97
Choose your schedule
09:00 AM - 04:30 PM
$104.97
Choose your schedule
09:00 AM - 04:30 PM
$104.97
Choose your schedule
09:00 AM - 04:30 PM
$104.97
Choose your schedule
09:00 AM - 04:30 PM
$104.97
Choose your schedule
09:00 AM - 04:30 PM
$104.97
Choose your schedule
09:00 AM - 04:30 PM
$104.97
Choose your schedule
09:00 AM - 04:30 PM
$104.97
Choose your schedule
09:00 AM - 04:30 PM
$104.97
Choose your schedule
09:00 AM - 04:30 PM
$104.97
Choose your schedule
09:00 AM - 04:30 PM
$104.97
Choose your schedule
09:00 AM - 04:30 PM
$104.97
Choose your schedule
09:00 AM - 04:30 PM
$104.97
Choose your schedule
09:00 AM - 04:30 PM
$104.97
Choose your schedule
09:00 AM - 04:30 PM
$104.97
Choose your schedule
09:00 AM - 04:30 PM
$104.97
Choose your schedule
09:00 AM - 04:30 PM
$104.97
Choose your schedule
09:00 AM - 04:30 PM
$104.97
Choose your schedule
09:00 AM - 04:30 PM
$104.97
Choose your schedule
09:00 AM - 04:30 PM
$104.97
Choose your schedule
09:00 AM - 04:30 PM
$104.97
Choose your schedule
09:00 AM - 04:30 PM
$104.97
Choose your schedule
09:00 AM - 04:30 PM
$104.97
Choose your schedule
09:00 AM - 04:30 PM
$104.97
Choose your schedule
09:00 AM - 04:30 PM
$104.97
Choose your schedule
09:00 AM - 04:30 PM
$104.97
Choose your schedule
09:00 AM - 04:30 PM
$104.97
Choose your schedule
09:00 AM - 04:30 PM
$104.97
Choose your schedule
09:00 AM - 04:30 PM
$104.97
Choose your schedule
09:00 AM - 04:30 PM
$104.97
Choose your schedule
09:00 AM - 04:30 PM
$104.97
Choose your schedule
09:00 AM - 04:30 PM
$104.97
Choose your schedule
09:00 AM - 04:30 PM
$104.97
Choose your schedule
09:00 AM - 04:30 PM
$104.97
Choose your schedule
09:00 AM - 04:30 PM
$104.97
Choose your schedule
09:00 AM - 04:30 PM
$104.97
Choose your schedule
09:00 AM - 04:30 PM
$104.97
Choose your schedule
09:00 AM - 04:30 PM
$104.97
Choose your schedule
09:00 AM - 04:30 PM
$104.97
Choose your schedule
09:00 AM - 04:30 PM
$104.97
Choose your schedule
09:00 AM - 04:30 PM
$104.97
Choose your schedule
09:00 AM - 04:30 PM
$104.97
Choose your schedule
09:00 AM - 04:30 PM
$104.97
Choose your schedule
09:00 AM - 04:30 PM
$104.97
Choose your schedule
09:00 AM - 04:30 PM
$104.97
Choose your schedule
09:00 AM - 04:30 PM
$104.97
Choose your schedule
09:00 AM - 04:30 PM
$104.97
Choose your schedule
09:00 AM - 04:30 PM
$104.97
Choose your schedule
09:00 AM - 04:30 PM
$104.97
Choose your schedule
09:00 AM - 04:30 PM
$104.97
Choose your schedule
09:00 AM - 04:30 PM
$104.97
Choose your schedule
09:00 AM - 04:30 PM
$104.97
Choose your schedule
09:00 AM - 04:30 PM
$104.97
Choose your schedule
09:00 AM - 04:30 PM
$104.97
Choose your schedule
09:00 AM - 04:30 PM
$104.97
Choose your schedule
09:00 AM - 04:30 PM
$104.97
Choose your schedule
09:00 AM - 04:30 PM
$104.97
Choose your schedule
09:00 AM - 04:30 PM
$104.97
Choose your schedule
09:00 AM - 04:30 PM
$104.97
Choose your schedule
09:00 AM - 04:30 PM
$104.97
Choose your schedule
09:00 AM - 04:30 PM
$104.97
Choose your schedule
09:00 AM - 04:30 PM
$104.97
Choose your schedule
09:00 AM - 04:30 PM
$104.97
Choose your schedule
09:00 AM - 04:30 PM
$104.97
Choose your schedule
09:00 AM - 04:30 PM
$104.97
Choose your schedule
09:00 AM - 04:30 PM
$104.97
Choose your schedule
09:00 AM - 04:30 PM
$104.97
Choose your schedule
09:00 AM - 04:30 PM
$104.97
Choose your schedule
09:00 AM - 04:30 PM
$104.97
Choose your schedule
09:00 AM - 04:30 PM
$104.97
Choose your schedule
09:00 AM - 04:30 PM
$104.97
Choose your schedule
09:00 AM - 04:30 PM
$104.97
Choose your schedule
09:00 AM - 04:30 PM
$104.97
Choose your schedule
09:00 AM - 04:30 PM
$104.97
Choose your schedule
09:00 AM - 04:30 PM
$104.97
Choose your schedule
09:00 AM - 04:30 PM
$104.97
Choose your schedule
09:00 AM - 04:30 PM
$104.97
Choose your schedule
09:00 AM - 04:30 PM
$104.97
Choose your schedule
09:00 AM - 04:30 PM
$104.97
Choose your schedule
09:00 AM - 04:30 PM
$104.97
Choose your schedule
09:00 AM - 04:30 PM
$104.97
Choose your schedule
09:00 AM - 04:30 PM
$104.97
Choose your schedule
09:00 AM - 04:30 PM
$104.97
Choose your schedule
09:00 AM - 04:30 PM
$104.97
Choose your schedule
09:00 AM - 04:30 PM
$104.97
Choose your schedule
09:00 AM - 04:30 PM
$104.97
Choose your schedule
09:00 AM - 04:30 PM
$104.97
Choose your schedule
09:00 AM - 04:30 PM
$104.97
Choose your schedule
09:00 AM - 04:30 PM
$104.97
Choose your schedule
09:00 AM - 04:30 PM
$104.97
Choose your schedule
09:00 AM - 04:30 PM
$104.97
Choose your schedule
09:00 AM - 04:30 PM
$104.97
Choose your schedule
09:00 AM - 04:30 PM
$104.97
Choose your schedule
09:00 AM - 04:30 PM
$104.97
Choose your schedule
09:00 AM - 04:30 PM
$104.97
Choose your schedule
09:00 AM - 04:30 PM
$104.97
Choose your schedule
09:00 AM - 04:30 PM
$104.97
Choose your schedule
09:00 AM - 04:30 PM
$104.97
Choose your schedule
09:00 AM - 04:30 PM
$104.97
Choose your schedule
09:00 AM - 04:30 PM
$104.97
Choose your schedule
09:00 AM - 04:30 PM
$104.97
Choose your schedule
09:00 AM - 04:30 PM
$104.97
Choose your schedule
09:00 AM - 04:30 PM
$104.97
Choose your schedule
09:00 AM - 04:30 PM
$104.97
Choose your schedule
09:00 AM - 04:30 PM
$104.97
Choose your schedule
09:00 AM - 04:30 PM
$104.97
Choose your schedule
09:00 AM - 04:30 PM
$104.97
Choose your schedule
09:00 AM - 04:30 PM
$104.97
Choose your schedule
09:00 AM - 04:30 PM
$104.97
Choose your schedule
09:00 AM - 04:30 PM
$104.97
Choose your schedule
09:00 AM - 04:30 PM
$104.97
Choose your schedule
09:00 AM - 04:30 PM
$104.97
Choose your schedule
09:00 AM - 04:30 PM
$104.97
Choose your schedule
09:00 AM - 04:30 PM
$104.97
Choose your schedule
09:00 AM - 04:30 PM
$104.97
Choose your schedule
09:00 AM - 04:30 PM
$104.97
Choose your schedule
09:00 AM - 04:30 PM
$104.97
Choose your schedule
09:00 AM - 04:30 PM
$104.97
Choose your schedule
09:00 AM - 04:30 PM
$104.97
Choose your schedule
09:00 AM - 04:30 PM
$104.97
Choose your schedule
09:00 AM - 04:30 PM
$104.97
Choose your schedule
09:00 AM - 04:30 PM
$104.97
Choose your schedule
09:00 AM - 04:30 PM
$104.97
Choose your schedule
09:00 AM - 04:30 PM
$104.97
Choose your schedule
09:00 AM - 04:30 PM
$104.97
Choose your schedule
09:00 AM - 04:30 PM
$104.97
Choose your schedule
09:00 AM - 04:30 PM
$104.97
Choose your schedule
09:00 AM - 04:30 PM
$104.97
Choose your schedule
09:00 AM - 04:30 PM
$104.97
Choose your schedule
09:00 AM - 04:30 PM
$104.97
Choose your schedule
09:00 AM - 04:30 PM
$104.97
Choose your schedule
09:00 AM - 04:30 PM
$104.97
Choose your schedule
09:00 AM - 04:30 PM
$104.97
Choose your schedule
09:00 AM - 04:30 PM
$104.97
Choose your schedule
09:00 AM - 04:30 PM
$104.97
Choose your schedule
09:00 AM - 04:30 PM
$104.97
Choose your schedule
09:00 AM - 04:30 PM
$104.97
Choose your schedule
09:00 AM - 04:30 PM
$104.97
Choose your schedule
09:00 AM - 04:30 PM
$104.97
Choose your schedule
09:00 AM - 04:30 PM
$104.97
Choose your schedule
09:00 AM - 04:30 PM
$104.97
Choose your schedule
09:00 AM - 04:30 PM
$104.97
Choose your schedule
09:00 AM - 04:30 PM
$104.97
Choose your schedule
09:00 AM - 04:30 PM
$104.97
Choose your schedule
09:00 AM - 04:30 PM
$104.97
Choose your schedule
09:00 AM - 04:30 PM
$104.97
Choose your schedule
09:00 AM - 04:30 PM
$104.97
Choose your schedule
09:00 AM - 04:30 PM
$104.97
Choose your schedule
09:00 AM - 04:30 PM
$104.97
Choose your schedule
09:00 AM - 04:30 PM
$104.97
Choose your schedule
09:00 AM - 04:30 PM
$104.97
Choose your schedule
09:00 AM - 04:30 PM
$104.97
Choose your schedule
09:00 AM - 04:30 PM
$104.97
Choose your schedule
09:00 AM - 04:30 PM
$104.97
Choose your schedule
09:00 AM - 04:30 PM
$104.97
Choose your schedule
09:00 AM - 04:30 PM
$104.97
Choose your schedule
09:00 AM - 04:30 PM
$104.97
Choose your schedule
09:00 AM - 04:30 PM
$104.97
Choose your schedule
09:00 AM - 04:30 PM
$104.97
Choose your schedule
09:00 AM - 04:30 PM
$104.97
Choose your schedule
09:00 AM - 04:30 PM
$104.97
Choose your schedule
09:00 AM - 04:30 PM
$104.97
Choose your schedule
09:00 AM - 04:30 PM
$104.97
Choose your schedule
09:00 AM - 04:30 PM
$104.97
Choose your schedule
09:00 AM - 04:30 PM
$104.97
Choose your schedule
09:00 AM - 04:30 PM
$104.97
Choose your schedule
09:00 AM - 04:30 PM
$104.97
Choose your schedule
09:00 AM - 04:30 PM
$104.97
Choose your schedule
09:00 AM - 04:30 PM
$104.97
Choose your schedule
09:00 AM - 04:30 PM
$104.97
Choose your schedule
09:00 AM - 04:30 PM
$104.97
Choose your schedule
09:00 AM - 04:30 PM
$104.97
Choose your schedule
09:00 AM - 04:30 PM
$104.97
Choose your schedule
09:00 AM - 04:30 PM
$104.97
Choose your schedule
09:00 AM - 04:30 PM
$104.97
Choose your schedule
09:00 AM - 04:30 PM
$104.97
Choose your schedule
09:00 AM - 04:30 PM
$104.97
Choose your schedule
09:00 AM - 04:30 PM
$104.97
Choose your schedule
09:00 AM - 04:30 PM
$104.97
Choose your schedule
09:00 AM - 04:30 PM
$104.97
Choose your schedule
09:00 AM - 04:30 PM
$104.97
Choose your schedule
09:00 AM - 04:30 PM
$104.97
Choose your schedule
09:00 AM - 04:30 PM
$104.97
Choose your schedule
09:00 AM - 04:30 PM
$104.97
Choose your schedule
09:00 AM - 04:30 PM
$104.97
Choose your schedule
09:00 AM - 04:30 PM
$104.97
Choose your schedule
09:00 AM - 04:30 PM
$104.97
Choose your schedule
09:00 AM - 04:30 PM
$104.97
Choose your schedule
09:00 AM - 04:30 PM
$104.97
Choose your schedule
09:00 AM - 04:30 PM
$104.97
Choose your schedule
09:00 AM - 04:30 PM
$104.97
Choose your schedule
09:00 AM - 04:30 PM
$104.97
Choose your schedule
09:00 AM - 04:30 PM
$104.97
Choose your schedule
09:00 AM - 04:30 PM
$104.97
Choose your schedule
09:00 AM - 04:30 PM
$104.97
Choose your schedule
09:00 AM - 04:30 PM
$104.97
Choose your schedule
09:00 AM - 04:30 PM
$104.97
Choose your schedule
09:00 AM - 04:30 PM
$104.97
Choose your schedule
09:00 AM - 04:30 PM
$104.97
Choose your schedule
09:00 AM - 04:30 PM
$104.97
Choose your schedule
09:00 AM - 04:30 PM
$104.97
Choose your schedule
09:00 AM - 04:30 PM
$104.97
Choose your schedule
09:00 AM - 04:30 PM
$104.97
Choose your schedule
09:00 AM - 04:30 PM
$104.97
Choose your schedule
09:00 AM - 04:30 PM
$104.97
Choose your schedule
09:00 AM - 04:30 PM
$104.97
Choose your schedule
09:00 AM - 04:30 PM
$104.97
Choose your schedule
09:00 AM - 04:30 PM
$104.97
Choose your schedule
09:00 AM - 04:30 PM
$104.97
Choose your schedule
09:00 AM - 04:30 PM
$104.97
Choose your schedule
09:00 AM - 04:30 PM
$104.97
Choose your schedule
09:00 AM - 04:30 PM
$104.97
Choose your schedule
09:00 AM - 04:30 PM
$104.97
Choose your schedule
09:00 AM - 04:30 PM
$104.97
Choose your schedule
09:00 AM - 04:30 PM
$104.97
Choose your schedule
09:00 AM - 04:30 PM
$104.97
Choose your schedule
09:00 AM - 04:30 PM
$104.97
Choose your schedule
09:00 AM - 04:30 PM
$104.97
Choose your schedule
09:00 AM - 04:30 PM
$104.97
Choose your schedule
09:00 AM - 04:30 PM
$104.97
Choose your schedule
09:00 AM - 04:30 PM
$104.97
Choose your schedule
09:00 AM - 04:30 PM
$104.97
Choose your schedule
09:00 AM - 04:30 PM
$104.97
Choose your schedule
09:00 AM - 04:30 PM
$104.97
Choose your schedule
09:00 AM - 04:30 PM
$104.97
Choose your schedule
09:00 AM - 04:30 PM
$104.97
Choose your schedule
09:00 AM - 04:30 PM
$104.97
Choose your schedule
09:00 AM - 04:30 PM
$104.97
Choose your schedule
09:00 AM - 04:30 PM
$104.97
Choose your schedule
09:00 AM - 04:30 PM
$104.97
Choose your schedule
09:00 AM - 04:30 PM
$104.97
Choose your schedule
09:00 AM - 04:30 PM
$104.97
Choose your schedule
09:00 AM - 04:30 PM
$104.97
Choose your schedule
09:00 AM - 04:30 PM
$104.97
Choose your schedule
09:00 AM - 04:30 PM
$104.97
Choose your schedule
09:00 AM - 04:30 PM
$104.97
Choose your schedule
09:00 AM - 04:30 PM
$104.97
Choose your schedule
09:00 AM - 04:30 PM
$104.97
Choose your schedule
09:00 AM - 04:30 PM
$104.97
Choose your schedule
09:00 AM - 04:30 PM
$104.97
Choose your schedule
09:00 AM - 04:30 PM
$104.97
Choose your schedule
09:00 AM - 04:30 PM
$104.97
Choose your schedule
09:00 AM - 04:30 PM
$104.97
Choose your schedule
09:00 AM - 04:30 PM
$104.97
Choose your schedule
09:00 AM - 04:30 PM
$104.97
Choose your schedule
09:00 AM - 04:30 PM
$104.97
Choose your schedule
09:00 AM - 04:30 PM
$104.97
Choose your schedule
09:00 AM - 04:30 PM
$104.97
Choose your schedule
09:00 AM - 04:30 PM
$104.97
Choose your schedule
09:00 AM - 04:30 PM
$104.97
Choose your schedule
09:00 AM - 04:30 PM
$104.97
Choose your schedule
09:00 AM - 04:30 PM
$104.97
Choose your schedule
09:00 AM - 04:30 PM
$104.97
Choose your schedule
09:00 AM - 04:30 PM
$104.97
Choose your schedule
09:00 AM - 04:30 PM
$104.97
Choose your schedule
09:00 AM - 04:30 PM
$104.97
Choose your schedule
09:00 AM - 04:30 PM
$104.97
Choose your schedule
09:00 AM - 04:30 PM
$104.97
Choose your schedule
09:00 AM - 04:30 PM
$104.97
Choose your schedule
09:00 AM - 04:30 PM
$104.97
Choose your schedule
09:00 AM - 04:30 PM
$104.97
Choose your schedule
09:00 AM - 04:30 PM
$104.97
Choose your schedule
09:00 AM - 04:30 PM
$104.97
Choose your schedule
09:00 AM - 04:30 PM
$104.97
Choose your schedule
09:00 AM - 04:30 PM
$104.97
Choose your schedule
09:00 AM - 04:30 PM
$104.97
Choose your schedule
09:00 AM - 04:30 PM
$104.97
Choose your schedule
09:00 AM - 04:30 PM
$104.97
Choose your schedule
09:00 AM - 04:30 PM
$104.97
Choose your schedule
09:00 AM - 04:30 PM
$104.97
Choose your schedule
09:00 AM - 04:30 PM
$104.97
Choose your schedule
09:00 AM - 04:30 PM
$104.97
Choose your schedule
09:00 AM - 04:30 PM
$104.97
Choose your schedule
09:00 AM - 04:30 PM
$104.97
Choose your schedule
09:00 AM - 04:30 PM
$104.97
Choose your schedule
09:00 AM - 04:30 PM
$104.97
Choose your schedule
09:00 AM - 04:30 PM
$104.97
Choose your schedule
09:00 AM - 04:30 PM
$104.97
Choose your schedule
09:00 AM - 04:30 PM
$104.97
Choose your schedule
09:00 AM - 04:30 PM
$104.97
Choose your schedule
09:00 AM - 04:30 PM
$104.97
Choose your schedule
09:00 AM - 04:30 PM
$104.97
Choose your schedule
09:00 AM - 04:30 PM
$104.97
Choose your schedule
09:00 AM - 04:30 PM
$104.97
Choose your schedule
09:00 AM - 04:30 PM
$104.97
Choose your schedule
09:00 AM - 04:30 PM
$104.97
Choose your schedule
09:00 AM - 04:30 PM
$104.97
Choose your schedule
09:00 AM - 04:30 PM
$104.97
Choose your schedule
09:00 AM - 04:30 PM
$104.97
Choose your schedule
09:00 AM - 04:30 PM
$104.97
Choose your schedule
09:00 AM - 04:30 PM
$104.97
Choose your schedule
09:00 AM - 04:30 PM
$104.97
Choose your schedule
09:00 AM - 04:30 PM
$104.97
Choose your schedule
09:00 AM - 04:30 PM
$104.97
Choose your schedule
09:00 AM - 04:30 PM
$104.97
Choose your schedule
09:00 AM - 04:30 PM
$104.97
Choose your schedule
09:00 AM - 04:30 PM
$104.97
Choose your schedule
09:00 AM - 04:30 PM
$104.97
Choose your schedule
09:00 AM - 04:30 PM
$104.97
Choose your schedule
09:00 AM - 04:30 PM
$104.97
Choose your schedule
09:00 AM - 04:30 PM
$104.97
Choose your schedule
09:00 AM - 04:30 PM
$104.97
Choose your schedule
09:00 AM - 04:30 PM
$104.97
Choose your schedule
09:00 AM - 04:30 PM
$104.97
Choose your schedule
09:00 AM - 04:30 PM
$104.97
Choose your schedule
09:00 AM - 04:30 PM
$104.97
Choose your schedule
09:00 AM - 04:30 PM
$104.97
Choose your schedule
09:00 AM - 04:30 PM
$104.97
Choose your schedule
09:00 AM - 04:30 PM
$104.97
Choose your schedule
09:00 AM - 04:30 PM
$104.97
Choose your schedule
09:00 AM - 04:30 PM
$104.97
Choose your schedule
09:00 AM - 04:30 PM
$104.97
Choose your schedule
09:00 AM - 04:30 PM
$104.97
Choose your schedule
09:00 AM - 04:30 PM
$104.97
Choose your schedule
09:00 AM - 04:30 PM
$104.97
Choose your schedule
09:00 AM - 04:30 PM
$104.97
Choose your schedule
09:00 AM - 04:30 PM
$104.97
Choose your schedule
09:00 AM - 04:30 PM
$104.97
Choose your schedule
09:00 AM - 04:30 PM
$104.97
Choose your schedule
09:00 AM - 04:30 PM
$104.97
Choose your schedule
09:00 AM - 04:30 PM
$104.97
Choose your schedule
09:00 AM - 04:30 PM
$104.97
Choose your schedule
09:00 AM - 04:30 PM
$104.97
Choose your schedule
09:00 AM - 04:30 PM
$104.97
Choose your schedule
09:00 AM - 04:30 PM
$104.97
Choose your schedule
09:00 AM - 04:30 PM
$104.97
Choose your schedule
09:00 AM - 04:30 PM
$104.97
Choose your schedule
09:00 AM - 04:30 PM
$104.97
Choose your schedule
09:00 AM - 04:30 PM
$104.97
Choose your schedule
09:00 AM - 04:30 PM
$104.97
Choose your schedule
09:00 AM - 04:30 PM
$104.97
Choose your schedule
09:00 AM - 04:30 PM
$104.97
Choose your schedule
09:00 AM - 04:30 PM
$104.97
Choose your schedule
09:00 AM - 04:30 PM
$104.97
Choose your schedule
09:00 AM - 04:30 PM
$104.97
Choose your schedule
09:00 AM - 04:30 PM
$104.97
Choose your schedule
09:00 AM - 04:30 PM
$104.97
Choose your schedule
09:00 AM - 04:30 PM
$104.97
Choose your schedule
09:00 AM - 04:30 PM
$104.97
Choose your schedule
09:00 AM - 04:30 PM
$104.97
Choose your schedule
09:00 AM - 04:30 PM
$104.97
About the Experience
Experience the privilege of exploring the fascinating landscapes along the rugged North coast of Madeira. Crystal clear air and mysterious wilderness add up to a journey in the indigenous "Laurissilva" forest at Santa. And descend to the impressive villages of the outstanding Northern coast such as Seixal.
Paul da Serra, is the largest and most extensive plateau of the island of Madeira with about 24 km², with an average altitude of approximately 1500 meters. Flattest area of the island, a contrast with the rest of the island.
Porto Moniz, Known for the natural Pools which are the great "ex-libris" of the village of Porto Moniz. The natural pools of salt water are composed of volcanic rocks where the sea comes naturally. Considered one of the most beautiful natural swimming pools of the world.
Seixal, This parish is very abundant in water, the proof is the several waterfalls visible in this quiet parish. The most famous is the veil of the bride. It sprouts from the mountain at a considerable height hitting the sea and is perhaps one of the best known on the island.
Serra d´àgua, When everyone thought they'd already seen the whole island of Madeira, we found more to offer. Serra de Àgua valley, which is one of the most beautiful places on earth, from here we can see the South Coast, Encumeada, Ribeira Brava and Campanário.
Porto da Cruz, It is a rural parish, where the predominant activity is agriculture. It is famous for the local hme made table wine – vinho Americano, produced in a very particular way in this parish. The production of sugar cane is also very popular in this parish, you can also find one the most old sugar cane refinery without forgetting a Rhum Taste.
Pico Arieiro, Pico do Arieiro, with an altitude of 1818 metres, is the third highest peak on the island (and the second highest with pedestrian access). Views are spectacular up here, and when there is very good weather, it is even possible to see Porto Santo, the
neighbor island, which is situated 30 nautical miles to the north.
Ribeiro Frio, Located in the county of Santana, the Forest Park of Ribeiro Frio presents a vast spot of the Laurissilva Forest. In this place we can observe some flora and endemic vegetation of Madeira, and the fish farm of trout production.
Pick-up: Please wait in the lobby of your hotel.
Terms and Conditions
The activities may be cancelled free of charge up to 24 hours before the start of the activity.
In case the mandatory minimun of participants is not met, the company has the right to reschedule or cancel the activity.
Earn $500*
to travel with us
Join our Travel Rewards program and receive $500 just for signing up! As a Travel Rewards Member, you'll receive exclusive offers and early access to special deals and sales.