Hiking: Pico do Areeiro/ Pico Ruivo
Location: Madeira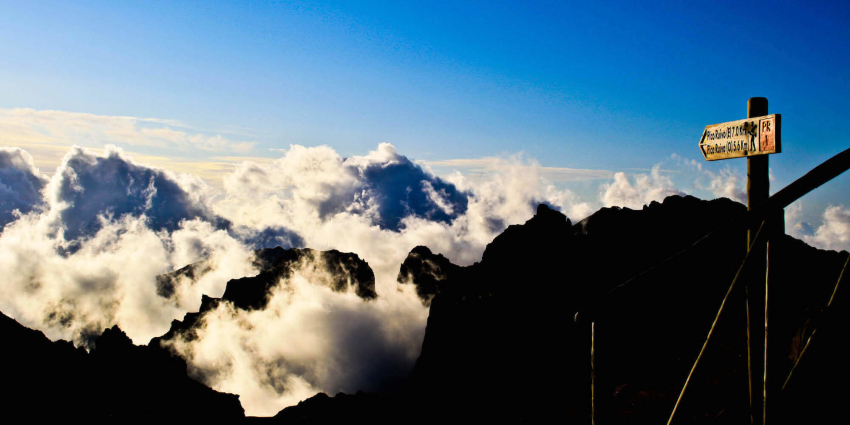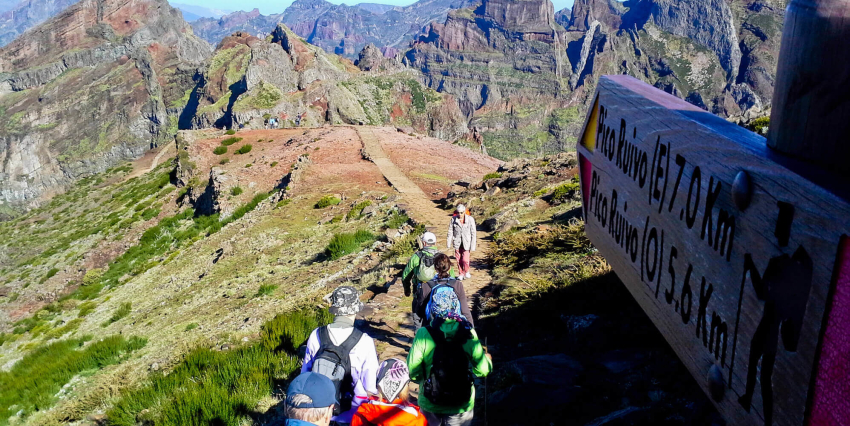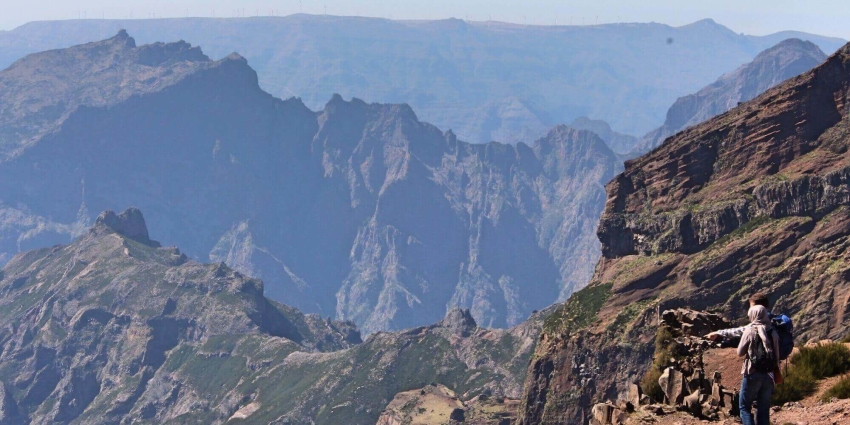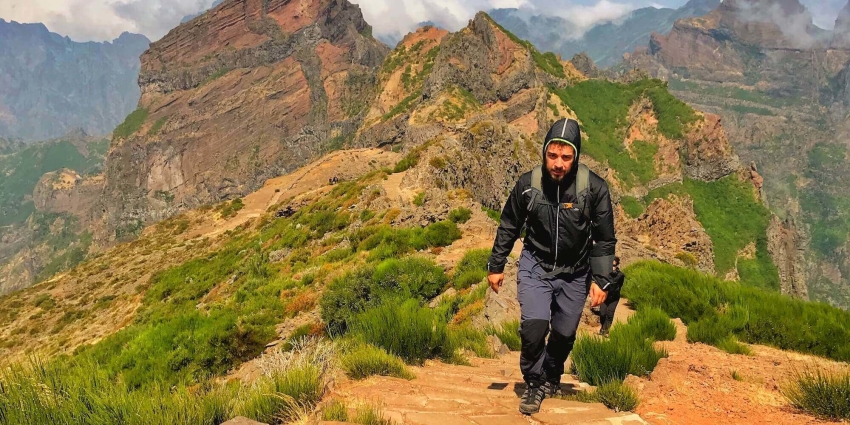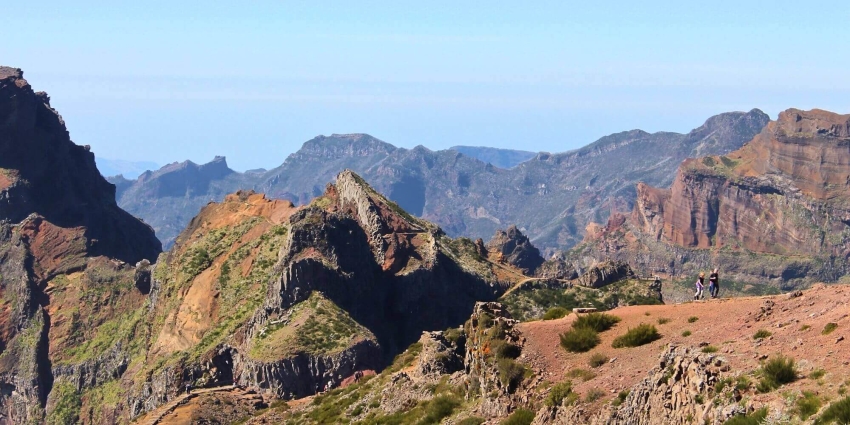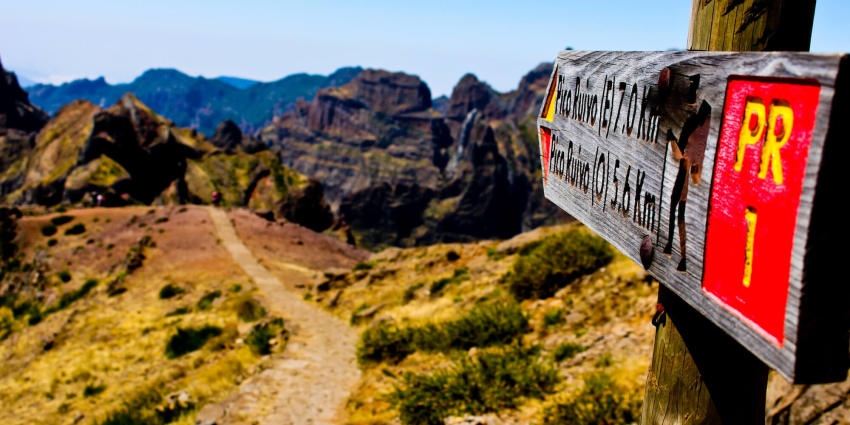 Choose your schedule
09:00 AM - 01:30 PM
$84.62
Choose your schedule
09:00 AM - 01:30 PM
$84.62
Choose your schedule
09:00 AM - 01:30 PM
$84.62
Choose your schedule
09:00 AM - 01:30 PM
$84.62
Choose your schedule
09:00 AM - 01:30 PM
$84.62
Choose your schedule
09:00 AM - 01:30 PM
$84.62
Choose your schedule
09:00 AM - 01:30 PM
$84.62
Choose your schedule
09:00 AM - 01:30 PM
$84.62
Choose your schedule
09:00 AM - 01:30 PM
$84.62
Choose your schedule
09:00 AM - 01:30 PM
$84.62
Choose your schedule
09:00 AM - 01:30 PM
$84.62
Choose your schedule
09:00 AM - 01:30 PM
$84.62
Choose your schedule
09:00 AM - 01:30 PM
$84.62
Choose your schedule
09:00 AM - 01:30 PM
$84.62
Choose your schedule
09:00 AM - 01:30 PM
$84.62
Choose your schedule
09:00 AM - 01:30 PM
$84.62
Choose your schedule
09:00 AM - 01:30 PM
$84.62
Choose your schedule
09:00 AM - 01:30 PM
$84.62
Choose your schedule
09:00 AM - 01:30 PM
$84.62
Choose your schedule
09:00 AM - 01:30 PM
$84.62
Choose your schedule
09:00 AM - 01:30 PM
$84.62
Choose your schedule
09:00 AM - 01:30 PM
$84.62
Choose your schedule
09:00 AM - 01:30 PM
$84.62
Choose your schedule
09:00 AM - 01:30 PM
$84.62
Choose your schedule
09:00 AM - 01:30 PM
$84.62
Choose your schedule
09:00 AM - 01:30 PM
$84.62
Choose your schedule
09:00 AM - 01:30 PM
$84.62
Choose your schedule
09:00 AM - 01:30 PM
$84.62
Choose your schedule
09:00 AM - 01:30 PM
$84.62
Choose your schedule
09:00 AM - 01:30 PM
$84.62
Choose your schedule
09:00 AM - 01:30 PM
$84.62
Choose your schedule
09:00 AM - 01:30 PM
$84.62
Choose your schedule
09:00 AM - 01:30 PM
$84.62
Choose your schedule
09:00 AM - 01:30 PM
$84.62
Choose your schedule
09:00 AM - 01:30 PM
$84.62
Choose your schedule
09:00 AM - 01:30 PM
$84.62
Choose your schedule
09:00 AM - 01:30 PM
$84.62
Choose your schedule
09:00 AM - 01:30 PM
$84.62
Choose your schedule
09:00 AM - 01:30 PM
$84.62
Choose your schedule
09:00 AM - 01:30 PM
$84.62
Choose your schedule
09:00 AM - 01:30 PM
$84.62
Choose your schedule
09:00 AM - 01:30 PM
$84.62
Choose your schedule
09:00 AM - 01:30 PM
$84.62
Choose your schedule
09:00 AM - 01:30 PM
$84.62
Choose your schedule
09:00 AM - 01:30 PM
$84.62
Choose your schedule
09:00 AM - 01:30 PM
$84.62
Choose your schedule
09:00 AM - 01:30 PM
$84.62
Choose your schedule
09:00 AM - 01:30 PM
$84.62
Choose your schedule
09:00 AM - 01:30 PM
$84.62
Choose your schedule
09:00 AM - 01:30 PM
$84.62
Choose your schedule
09:00 AM - 01:30 PM
$84.62
Choose your schedule
09:00 AM - 01:30 PM
$84.62
Choose your schedule
09:00 AM - 01:30 PM
$84.62
Choose your schedule
09:00 AM - 01:30 PM
$84.62
Choose your schedule
09:00 AM - 01:30 PM
$84.62
Choose your schedule
09:00 AM - 01:30 PM
$84.62
Choose your schedule
09:00 AM - 01:30 PM
$84.62
Choose your schedule
09:00 AM - 01:30 PM
$84.62
Choose your schedule
09:00 AM - 01:30 PM
$84.62
Choose your schedule
09:00 AM - 01:30 PM
$84.62
Choose your schedule
09:00 AM - 01:30 PM
$84.62
Choose your schedule
09:00 AM - 01:30 PM
$84.62
Choose your schedule
09:00 AM - 01:30 PM
$84.62
Choose your schedule
09:00 AM - 01:30 PM
$84.62
Choose your schedule
09:00 AM - 01:30 PM
$84.62
Choose your schedule
09:00 AM - 01:30 PM
$84.62
Choose your schedule
09:00 AM - 01:30 PM
$84.62
Choose your schedule
09:00 AM - 01:30 PM
$84.62
Choose your schedule
09:00 AM - 01:30 PM
$84.62
Choose your schedule
09:00 AM - 01:30 PM
$84.62
Choose your schedule
09:00 AM - 01:30 PM
$84.62
Choose your schedule
09:00 AM - 01:30 PM
$84.62
Choose your schedule
09:00 AM - 01:30 PM
$84.62
Choose your schedule
09:00 AM - 01:30 PM
$84.62
Choose your schedule
09:00 AM - 01:30 PM
$84.62
Choose your schedule
09:00 AM - 01:30 PM
$84.62
Choose your schedule
09:00 AM - 01:30 PM
$84.62
Choose your schedule
09:00 AM - 01:30 PM
$84.62
Choose your schedule
09:00 AM - 01:30 PM
$84.62
Choose your schedule
09:00 AM - 01:30 PM
$84.62
Choose your schedule
09:00 AM - 01:30 PM
$84.62
Choose your schedule
09:00 AM - 01:30 PM
$84.62
Choose your schedule
09:00 AM - 01:30 PM
$84.62
Choose your schedule
09:00 AM - 01:30 PM
$84.62
Choose your schedule
09:00 AM - 01:30 PM
$84.62
Choose your schedule
09:00 AM - 01:30 PM
$84.62
Choose your schedule
09:00 AM - 01:30 PM
$84.62
Choose your schedule
09:00 AM - 01:30 PM
$84.62
Choose your schedule
09:00 AM - 01:30 PM
$84.62
Choose your schedule
09:00 AM - 01:30 PM
$84.62
Choose your schedule
09:00 AM - 01:30 PM
$84.62
Choose your schedule
09:00 AM - 01:30 PM
$84.62
Choose your schedule
09:00 AM - 01:30 PM
$84.62
Choose your schedule
09:00 AM - 01:30 PM
$84.62
Choose your schedule
09:00 AM - 01:30 PM
$84.62
Choose your schedule
09:00 AM - 01:30 PM
$84.62
Choose your schedule
09:00 AM - 01:30 PM
$84.62
Choose your schedule
09:00 AM - 01:30 PM
$84.62
Choose your schedule
09:00 AM - 01:30 PM
$84.62
Choose your schedule
09:00 AM - 01:30 PM
$84.62
Choose your schedule
09:00 AM - 01:30 PM
$84.62
Choose your schedule
09:00 AM - 01:30 PM
$84.62
Choose your schedule
09:00 AM - 01:30 PM
$84.62
Choose your schedule
09:00 AM - 01:30 PM
$84.62
Choose your schedule
09:00 AM - 01:30 PM
$84.62
Choose your schedule
09:00 AM - 01:30 PM
$84.62
Choose your schedule
09:00 AM - 01:30 PM
$84.62
Choose your schedule
09:00 AM - 01:30 PM
$84.62
Choose your schedule
09:00 AM - 01:30 PM
$84.62
Choose your schedule
09:00 AM - 01:30 PM
$84.62
Choose your schedule
09:00 AM - 01:30 PM
$84.62
Choose your schedule
09:00 AM - 01:30 PM
$84.62
Choose your schedule
09:00 AM - 01:30 PM
$84.62
Choose your schedule
09:00 AM - 01:30 PM
$84.62
Choose your schedule
09:00 AM - 01:30 PM
$84.62
Choose your schedule
09:00 AM - 01:30 PM
$84.62
Choose your schedule
09:00 AM - 01:30 PM
$84.62
Choose your schedule
09:00 AM - 01:30 PM
$84.62
Choose your schedule
09:00 AM - 01:30 PM
$84.62
Choose your schedule
09:00 AM - 01:30 PM
$84.62
Choose your schedule
09:00 AM - 01:30 PM
$84.62
Choose your schedule
09:00 AM - 01:30 PM
$84.62
Choose your schedule
09:00 AM - 01:30 PM
$84.62
Choose your schedule
09:00 AM - 01:30 PM
$84.62
Choose your schedule
09:00 AM - 01:30 PM
$84.62
Choose your schedule
09:00 AM - 01:30 PM
$84.62
Choose your schedule
09:00 AM - 01:30 PM
$84.62
Choose your schedule
09:00 AM - 01:30 PM
$84.62
Choose your schedule
09:00 AM - 01:30 PM
$84.62
Choose your schedule
09:00 AM - 01:30 PM
$84.62
Choose your schedule
09:00 AM - 01:30 PM
$84.62
Choose your schedule
09:00 AM - 01:30 PM
$84.62
Choose your schedule
09:00 AM - 01:30 PM
$84.62
Choose your schedule
09:00 AM - 01:30 PM
$84.62
Choose your schedule
09:00 AM - 01:30 PM
$84.62
Choose your schedule
09:00 AM - 01:30 PM
$84.62
Choose your schedule
09:00 AM - 01:30 PM
$84.62
Choose your schedule
09:00 AM - 01:30 PM
$84.62
Choose your schedule
09:00 AM - 01:30 PM
$84.62
Choose your schedule
09:00 AM - 01:30 PM
$84.62
Choose your schedule
09:00 AM - 01:30 PM
$84.62
Choose your schedule
09:00 AM - 01:30 PM
$84.62
Choose your schedule
09:00 AM - 01:30 PM
$84.62
Choose your schedule
09:00 AM - 01:30 PM
$84.62
Choose your schedule
09:00 AM - 01:30 PM
$84.62
Choose your schedule
09:00 AM - 01:30 PM
$84.62
Choose your schedule
09:00 AM - 01:30 PM
$84.62
Choose your schedule
09:00 AM - 01:30 PM
$84.62
Choose your schedule
09:00 AM - 01:30 PM
$84.62
Choose your schedule
09:00 AM - 01:30 PM
$84.62
Choose your schedule
09:00 AM - 01:30 PM
$84.62
Choose your schedule
09:00 AM - 01:30 PM
$84.62
Choose your schedule
09:00 AM - 01:30 PM
$84.62
Choose your schedule
09:00 AM - 01:30 PM
$84.62
Choose your schedule
09:00 AM - 01:30 PM
$84.62
Choose your schedule
09:00 AM - 01:30 PM
$84.62
Choose your schedule
09:00 AM - 01:30 PM
$84.62
Choose your schedule
09:00 AM - 01:30 PM
$84.62
Choose your schedule
09:00 AM - 01:30 PM
$84.62
Choose your schedule
09:00 AM - 01:30 PM
$84.62
Choose your schedule
09:00 AM - 01:30 PM
$84.62
Choose your schedule
09:00 AM - 01:30 PM
$84.62
Choose your schedule
09:00 AM - 01:30 PM
$84.62
Choose your schedule
09:00 AM - 01:30 PM
$84.62
Choose your schedule
09:00 AM - 01:30 PM
$84.62
Choose your schedule
09:00 AM - 01:30 PM
$84.62
Choose your schedule
09:00 AM - 01:30 PM
$84.62
Choose your schedule
09:00 AM - 01:30 PM
$84.62
Choose your schedule
09:00 AM - 01:30 PM
$84.62
Choose your schedule
09:00 AM - 01:30 PM
$84.62
Choose your schedule
09:00 AM - 01:30 PM
$84.62
Choose your schedule
09:00 AM - 01:30 PM
$84.62
Choose your schedule
09:00 AM - 01:30 PM
$84.62
Choose your schedule
09:00 AM - 01:30 PM
$84.62
Choose your schedule
09:00 AM - 01:30 PM
$84.62
About the Experience
This walk starts at Pico do Areeiro, at approximately 1818 meters above sea level and ends at the highest point of Madeira, Pico Ruivo (around 1861 meters).
Along its 10km, it is possible to witness panoramic views of Madeira over the central mountain range that are absolutely breathtaking.
After taking in the surroundings in Pico do Areeiro, the course leads to Ninho da Manta where you will have privileged views over Fajã da Nogueira Valley, Nun's Valley as well as the highest plateau in the island – Paul da Serra. This mountain range is integrated in the Natura 2000 Network, a European network of great importance for nature conservation. Here nests the Freira da Madeira, one of the most endangered and important bird species in Europe.
In this area, the vegetation of altitude is predominant, mainly of Centenary endemic Urzes; these large trees predate Madeira's discovery.
To reach Pico Ruivo (1862 meters), Madeira's highest point, we must overcome steep ascents and descents so, this is a walk advisable only for those in good shape. Still, getting to the top is reinvigorating and beyond that, you will be rewarded with a 360° panoramic view that can only be experienced up there.
After stopping at Pico Ruivo for a snack and an energy boost, starts the descent until Achadas do Teixeira (1817 meters), where this walk ends.

Duration: Approximately 4 hours 30 minutes.
Distance: 10 Km.
Highest point: 1862m.
Lowest point: 1542m.
Location: Santana
Difficulty: Difficult.
Days: Wednesdays.
Includes: Official Mountain Guide, transport and insurance (Required by Portuguese law)
Terms and Conditions
Refunds free of charge up to 24H before start of activity. After 24h any cancellation will be fully charged.
Make sure you bring comfortable clothing, a waterproof coat, a small backpack with a water bottle, a hat or cap, a snack, sunscreen, mountain boots or shoes with good grip (Mandatory). The lack of suitable footwear can be reason enough not to carry out the activity if the guide thinks that it jeopardizes your safety.
This activity can be cancelled by the company on the following occasions:
The minimun of participants is not met.
Due to meteoreological circustances.
In case the basic safety measures cannot be met.
Activity provider policies
Cancelations
NA
NO SHOW clients will be charged for in full
Cancellations until 12:30 of the day before is full refund.
Cancellations after 12:30 of the day before will be not refundable.
Earn $500*
to travel with us
Join our Travel Rewards program and receive $500 just for signing up! As a Travel Rewards Member, you'll receive exclusive offers and early access to special deals and sales.