Day Trips and Tours to Take in the Algarve, Portugal
The Algarve region is Portugal's premier vacation destination, boasting beautiful beaches, picturesque towns, and a wide range of activities that appeal to all types of travelers. From relaxing days on a stunning Algarve beach to thrilling Algarve outdoor adventures, we are able to offer amazing deals and tailor-made itineraries so you can take the most out of your trip to this beautiful region without worrying about arranging everything yourself. Here's a look at some of the best trips and tours in the Algarve for those visiting the Algarve area during their next Portugal holiday.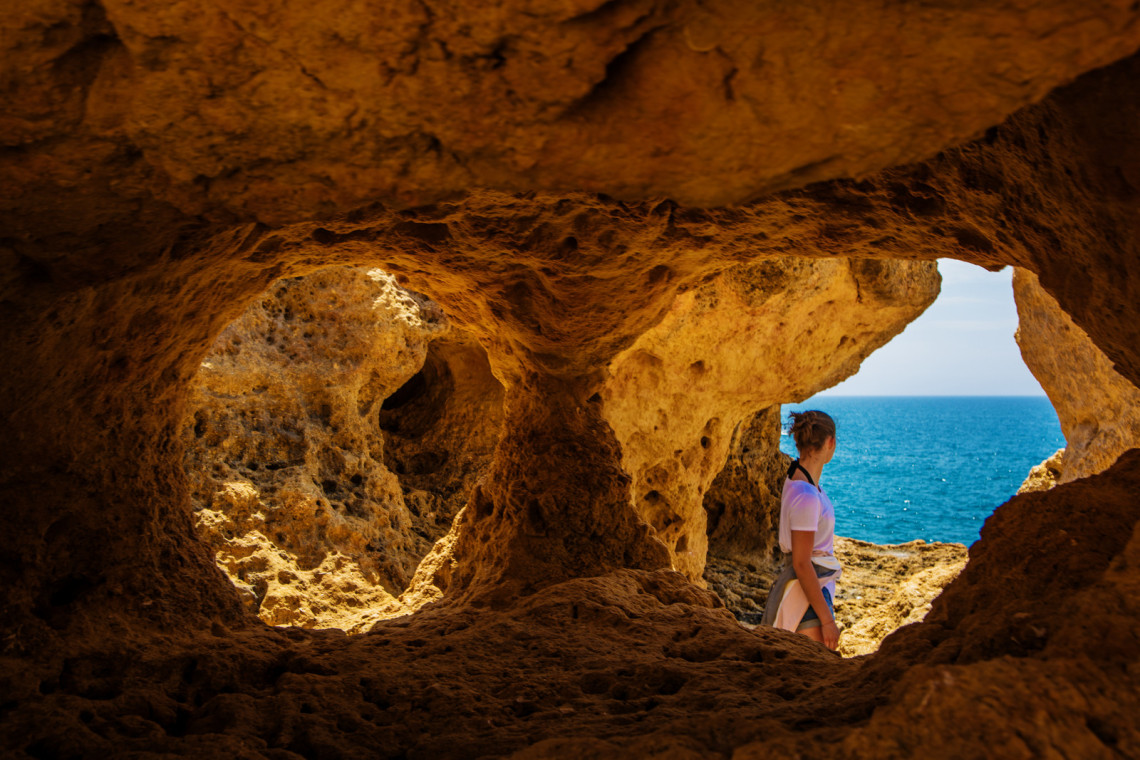 Explore Ponta da Piedade in the Algarve
Algarve's Ponta da Piedade is one of the most stunning spots in all of Europe, making it a must-visit destination when exploring on your Algarve trip. This remarkable rugged limestone formation juts out into the Atlantic Ocean, offering visitors amazing views that span all across its dramatic coastline.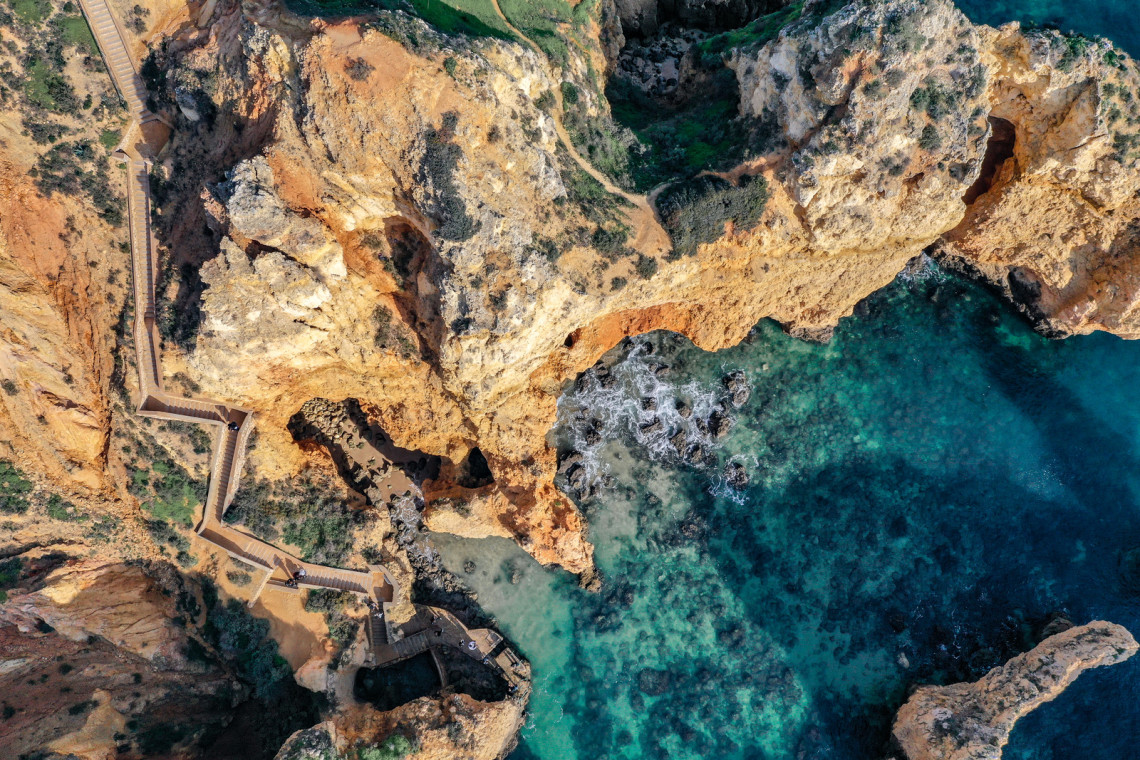 For those travelers looking to make the very most of their time visiting Ponta da Piedade in the Algarve, the good news is that you will have no shortage of options to suit every preference. Among the many different ways to explore Ponta da Piedade include stand-up paddle boarding or taking a boat tour through the scenic spot's narrow inlets and caves.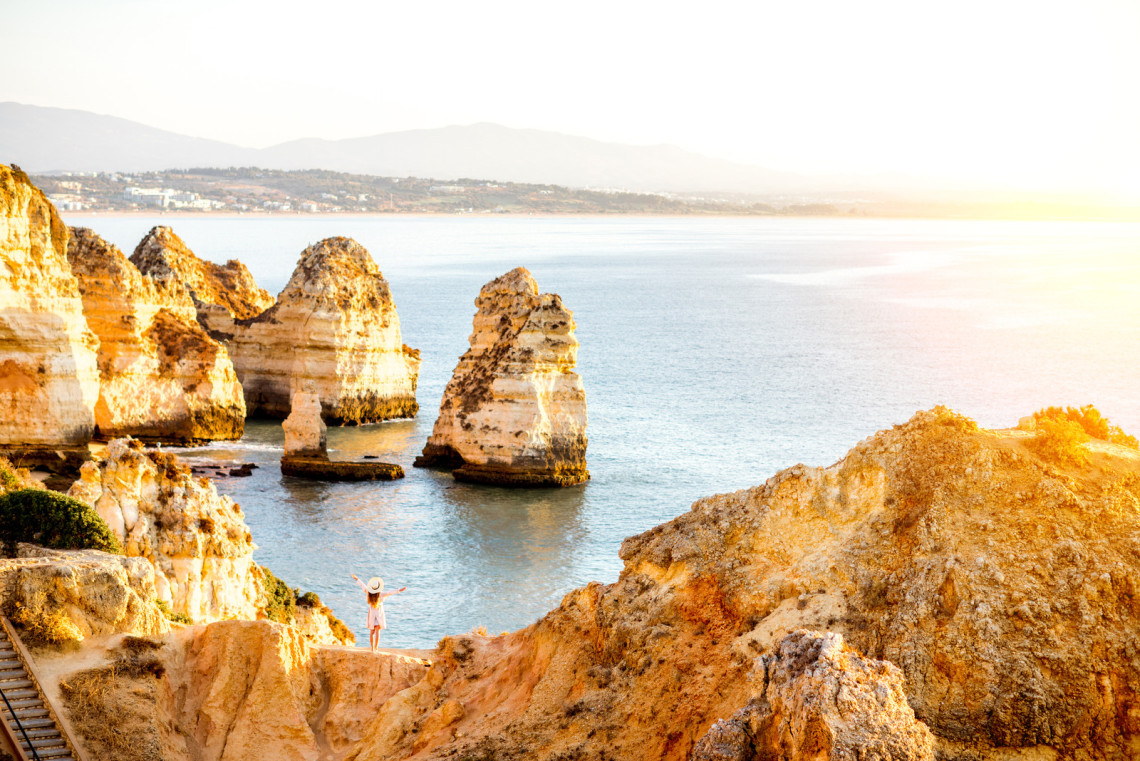 The options really are nearly endless here in this special site within the Algarve, so whatever activity you choose is sure to be a winning decision and provide an excellent experience. Just be sure to bring your camera as you enjoy Algarve's Ponta da Piedade, as it's one of the most photogenic places in Portugal!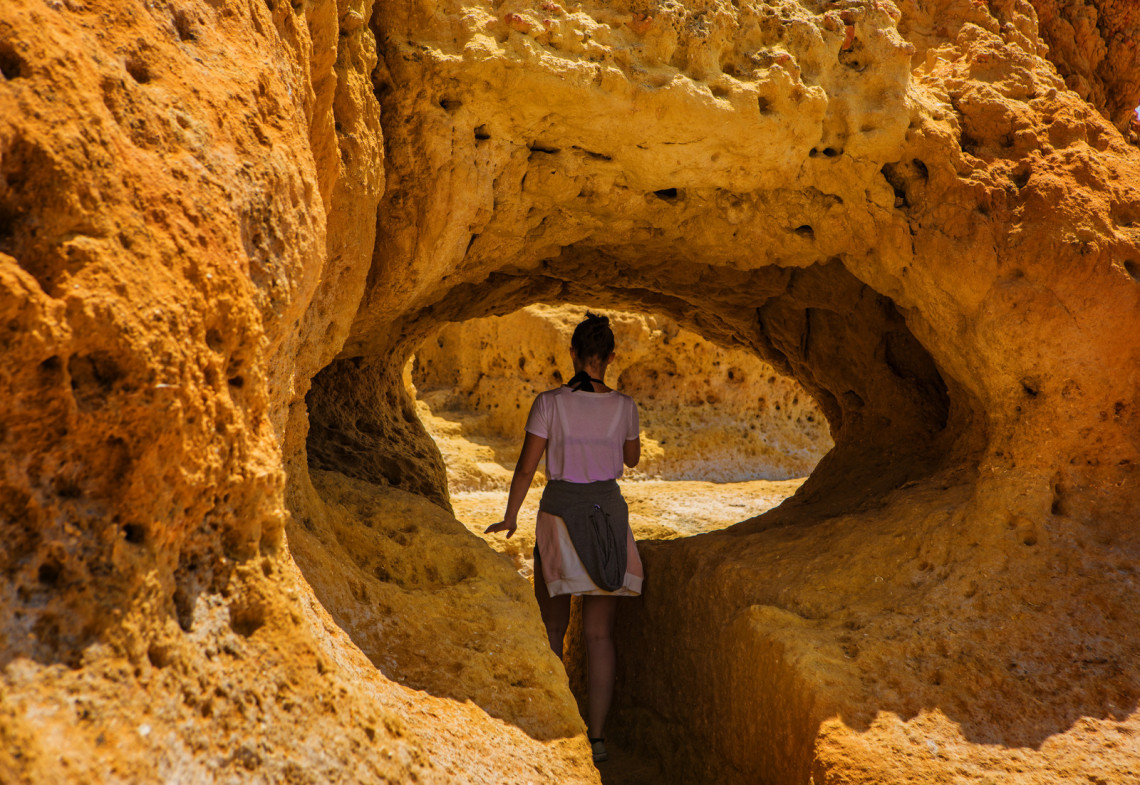 Be Awed By the Unique Benagil Cave and Beach
Benagil Cave and Beach (also known as Algar de Benagil) is a must-see destination located in the stunning Algarve region of Portugal. The picturesque cove located at this adored Algarve beach features a cave carved out by the sea, as well as many smaller secret coves and lagoons scattered along the shoreline – each of which possesses waters so crisp and clear that entice you to come in and take a dip.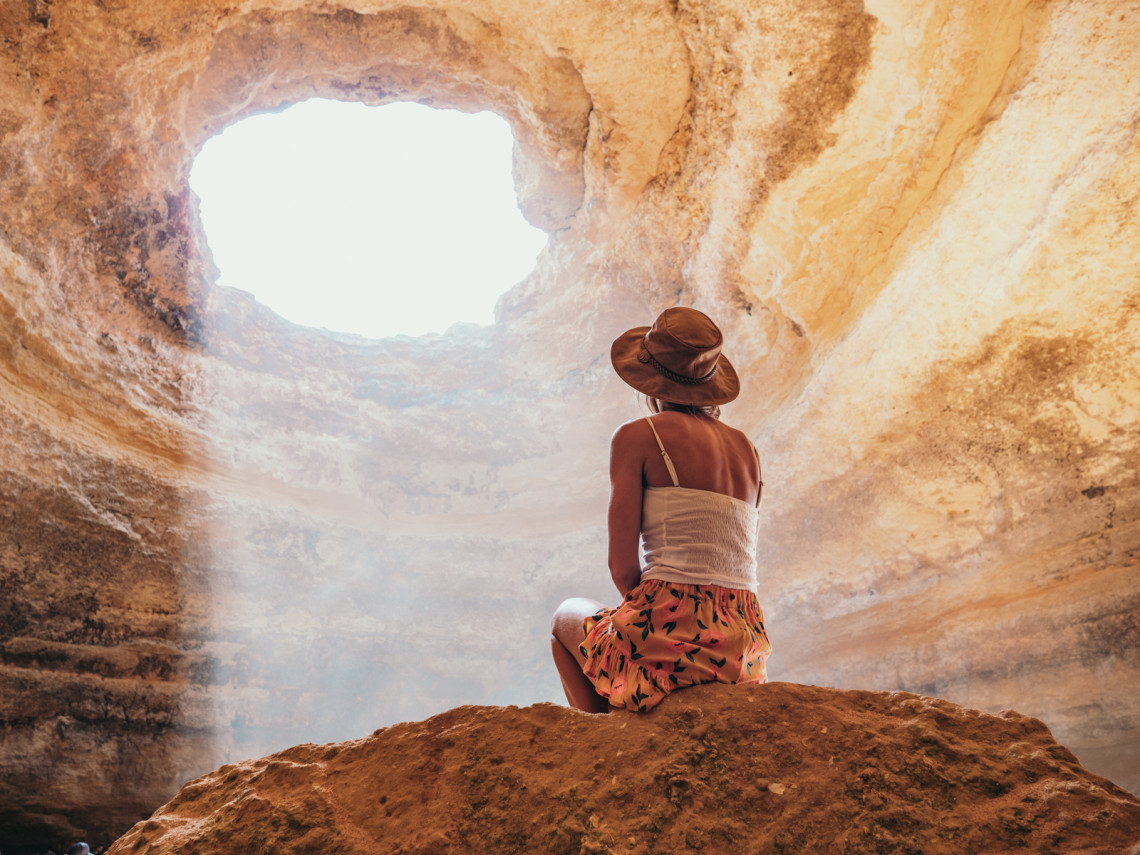 Inside the Benagil Cave, you can take an unforgettable boat ride and marvel at the cave's beautiful rock formations. Once you're outside Benagil Cave, be sure to take enjoy a swim in its crystal clear waters, sunbathe on its white sand beaches, or simply relax and watch the sunset over the stunning Algarve beach.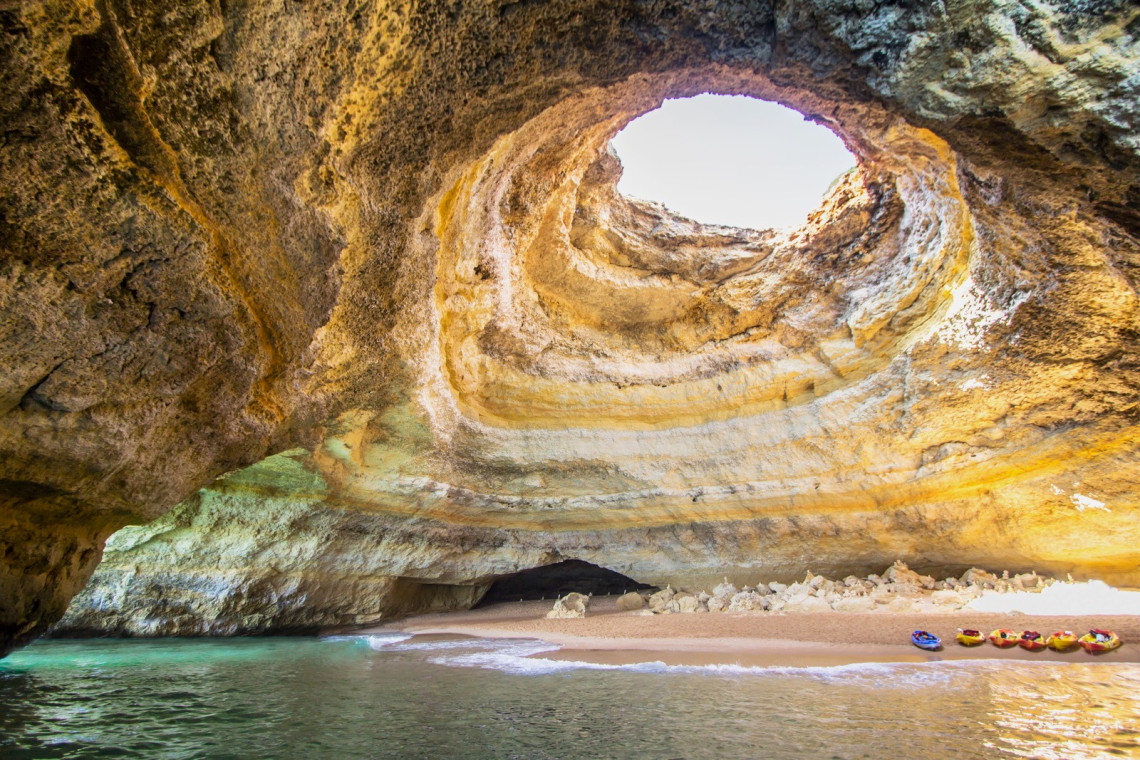 With its breathtaking scenery and peaceful atmosphere, it's no wonder why Benagil Cave and Beach is one of Portugal's most popular tourist attractions for visitors to stop during their Portugal holiday. And if you are looking for an even more active tour that you can join while visiting Benagil Cave and Benagil Beach – one which will give you a real insider gander at the cave and scenery – a Benagil kayak tour allows you to get up close and personal with some remarkable rock sculptures and grottos.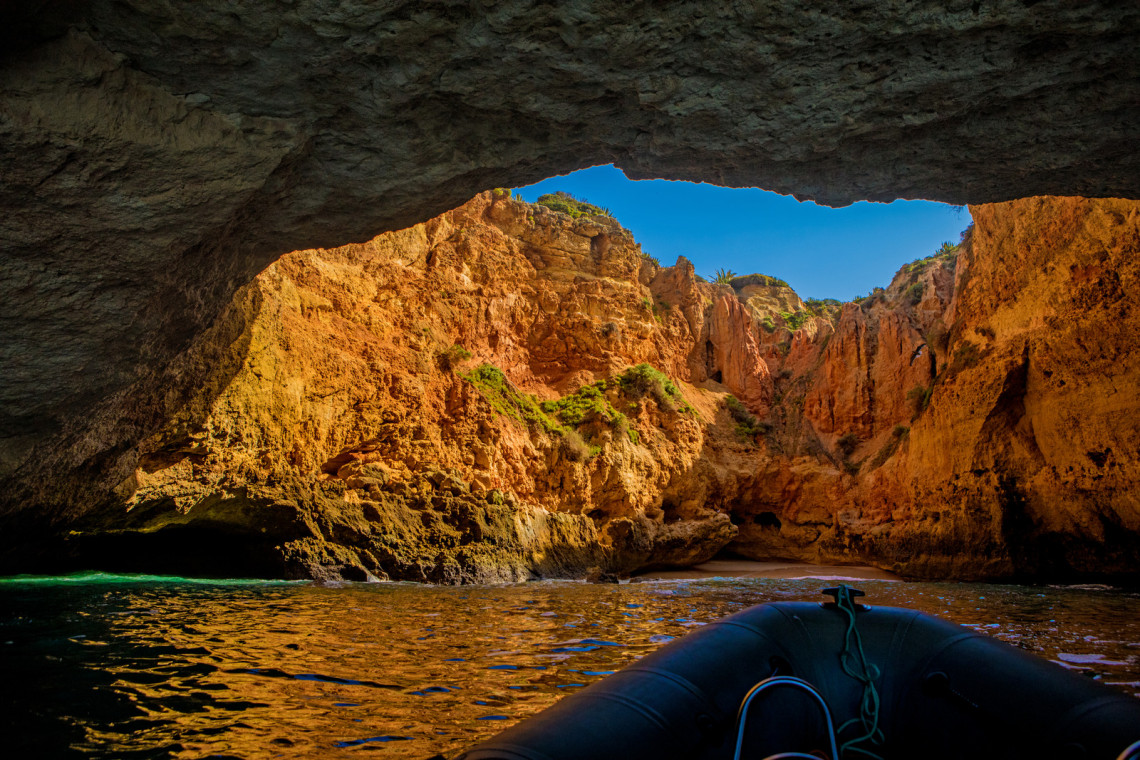 Ready to take things even a step further with your time discovering Benagil Beach? For those looking for even more adventure in their Algarve trip to Benagil, why not stand-up paddle, or try kite surfing or windsurfing off Benagil Beach's amazing coastline?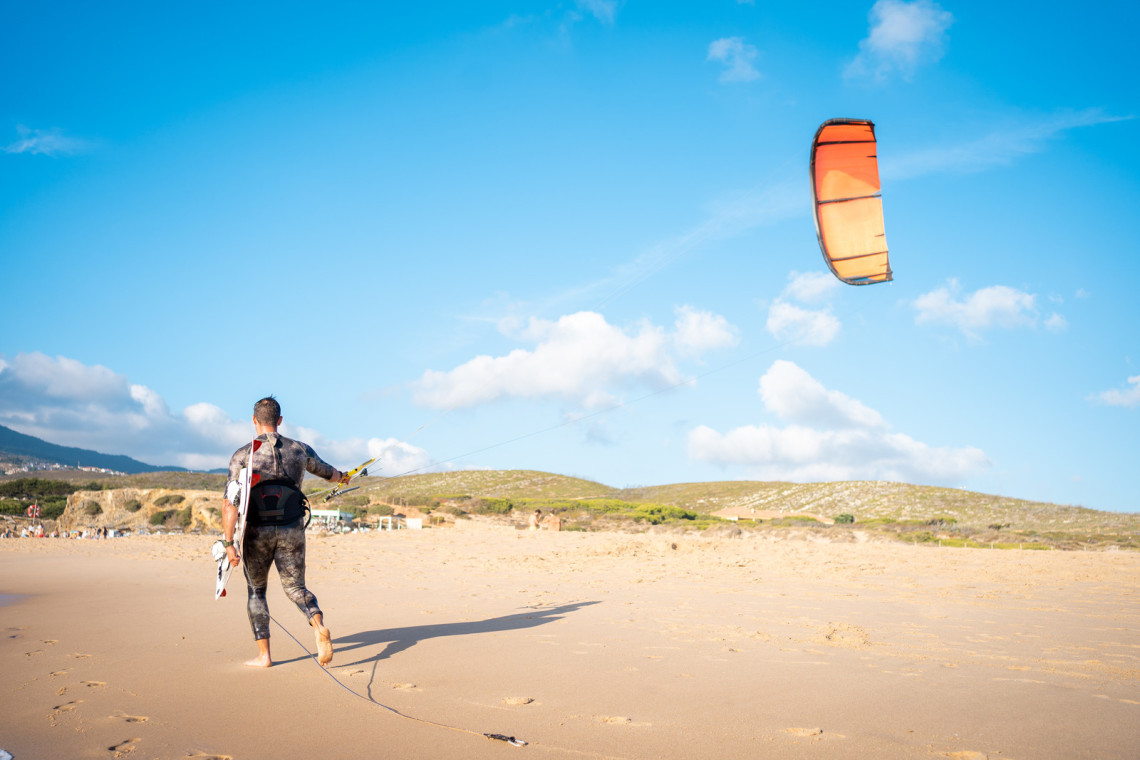 Stroll Through the Silver Coast and Monchique Mountains
Silver Coast and Monchique is another breathtaking area located deep within the Portuguese countryside of the southern Algarve region. Featuring scenic rolling hills dotted with small, charming villages, this appealing region offers visitors to Algarve an incredible insight into rural Portuguese life. Home to picturesque vineyards, olive groves, thermal springs, castles, monasteries, and much more, Silver Coast and Monchique should not be missed!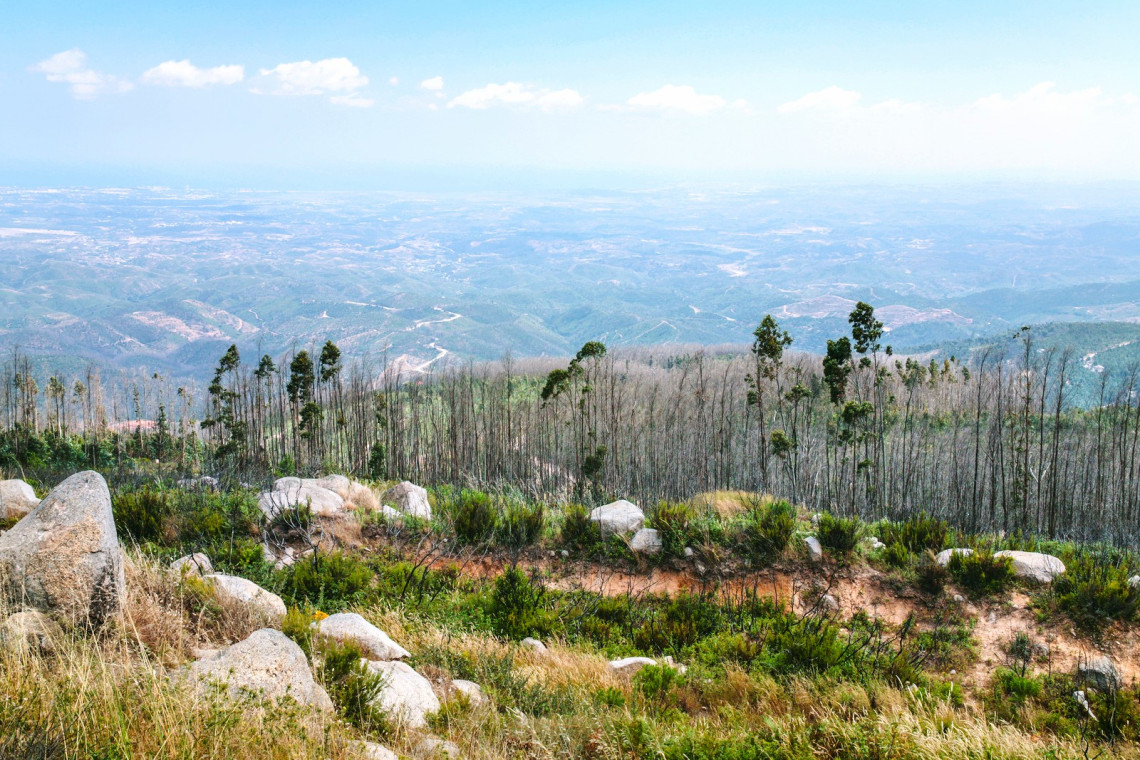 Are you already in love with Portugal? Take a look at our stress-free packages that allow you to book your ultimate Portuguese adventure. All our packages are carefully curated by our team of local Portuguese experts so that you don't need to worry about any details - just enjoy your trip!

Take an Introduction Tour to Lagos and São Vicente Cape in the Algarve Region
Another excellent way to explore the stunning beauty of Portugal's Algarve region is by taking a Lagos and Cabo Sao Vicente tour. There are a variety of wonderful and knowledgeable local Algarve vendors who offer Sao Vicente Cape and Lagos tours that promise to make your experience of this truly special destination in the Algarve exceptional, and ensure it is a memory from your Portugal holiday you will never forget.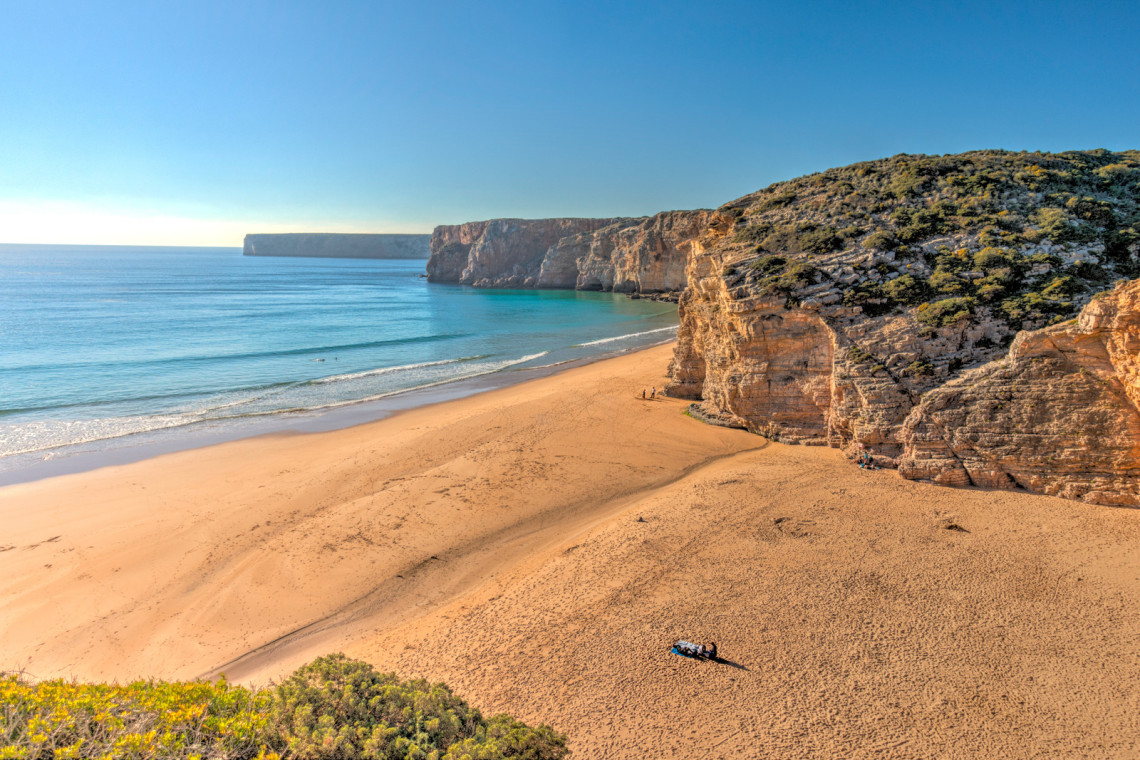 Whether you choose to take a guided tour or decide to strike out on your own to explore all that this Algarve area has to offer, here is an excellent itinerary to follow. And if you are deciding to join a guided Lagos and Sao Vicente Cape tour with a local Algarve vendor, this would be a typical schedule. So, you really can't go wrong on whichever path you choose. After all, you are in one of the most gorgeous destinations in all of Europe, and most definitely in Portugal.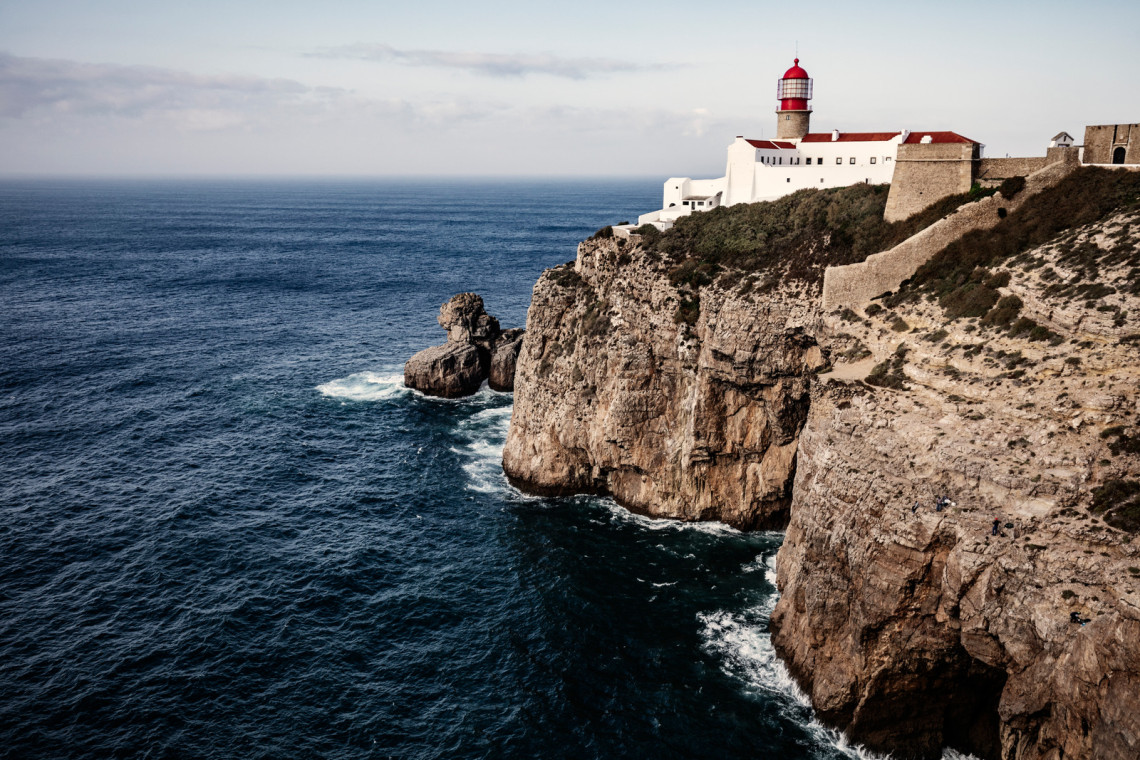 Now, wondering where to begin your self-led or guided tour to Lagos and Sao Vicente Cape? First, you could start your journey in the vibrant town of Lagos, Portugal, where you can explore its lovely cobbled streets, sunbathe on its golden beaches, stand-up paddle, or take a boat trip to admire its breathtaking caves and cliffs. Next, you can make your way to the most western point of mainland Europe, Cabo Sao Vicente, where you can marvel at majestic views that span for miles over the serene Atlantic Ocean.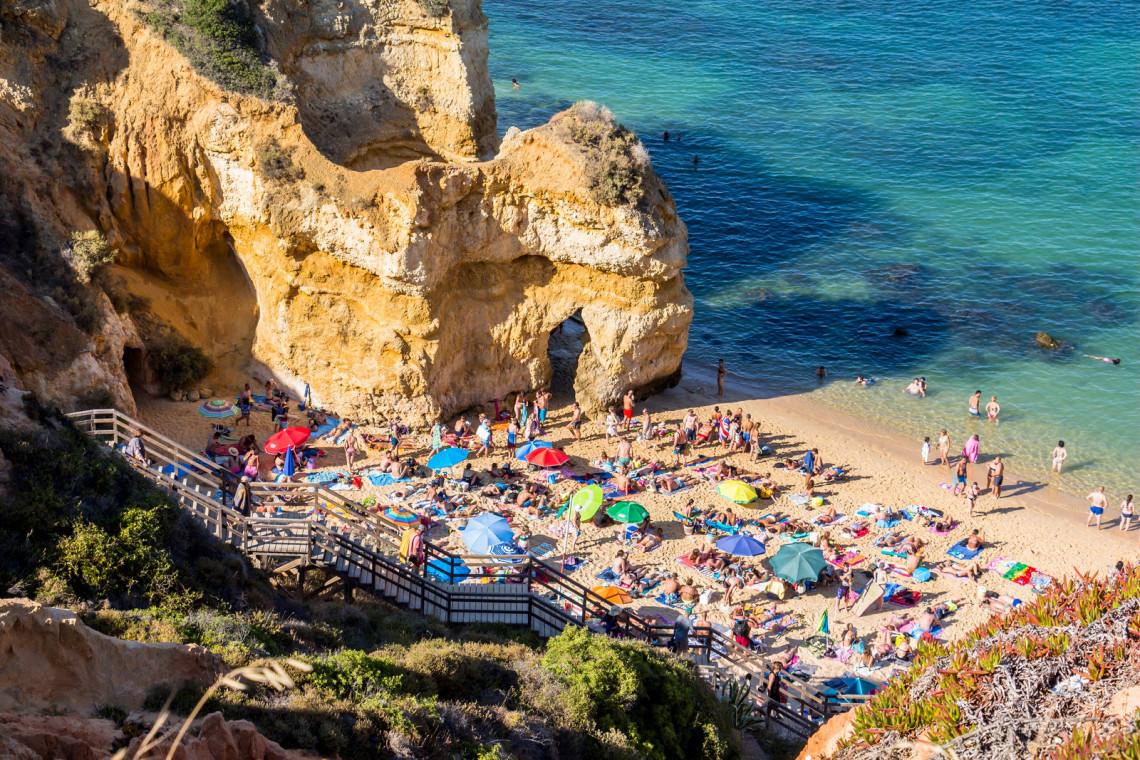 Along the way to this popular Algarve destination, be sure to sample some delicious local cuisine and enjoy the spectacular scenery that this particular part of Portugal has to offer. With its beautiful towns, stunning coastline, and rich cultural heritage, a Lagos and Cabo Sao Vicente tour – or a self-led visit if you prefer – is an unforgettable experience for all ages! Whatever you decide, you can't lose with choosing to add a stop at Lagos and Cabo Sao Vicente to your Portugal travel itinerary.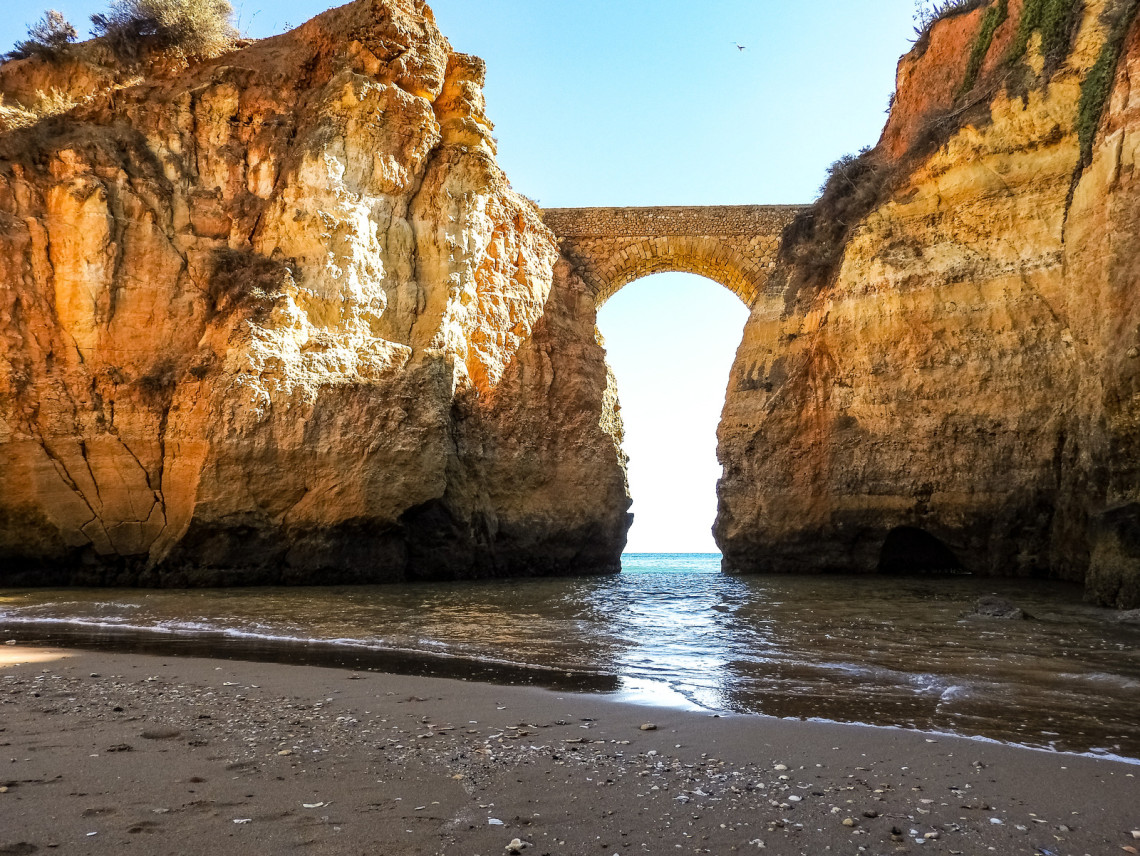 Embark on a Tavira and Olhão Coastal Cruise
From the gorgeous golden beaches of Lagos and Cabo Sao Vicente to the charming river towns of Tavira and Olhão, a coastal cruise in the Algarve is the perfect way to explore this picturesque region of southern Portugal. Start your journey from one of many ports around the Algarve, such as Portimão or Albufeira, before setting sail for the enchanting eastern Algarve destinations of Tavira or Olhão.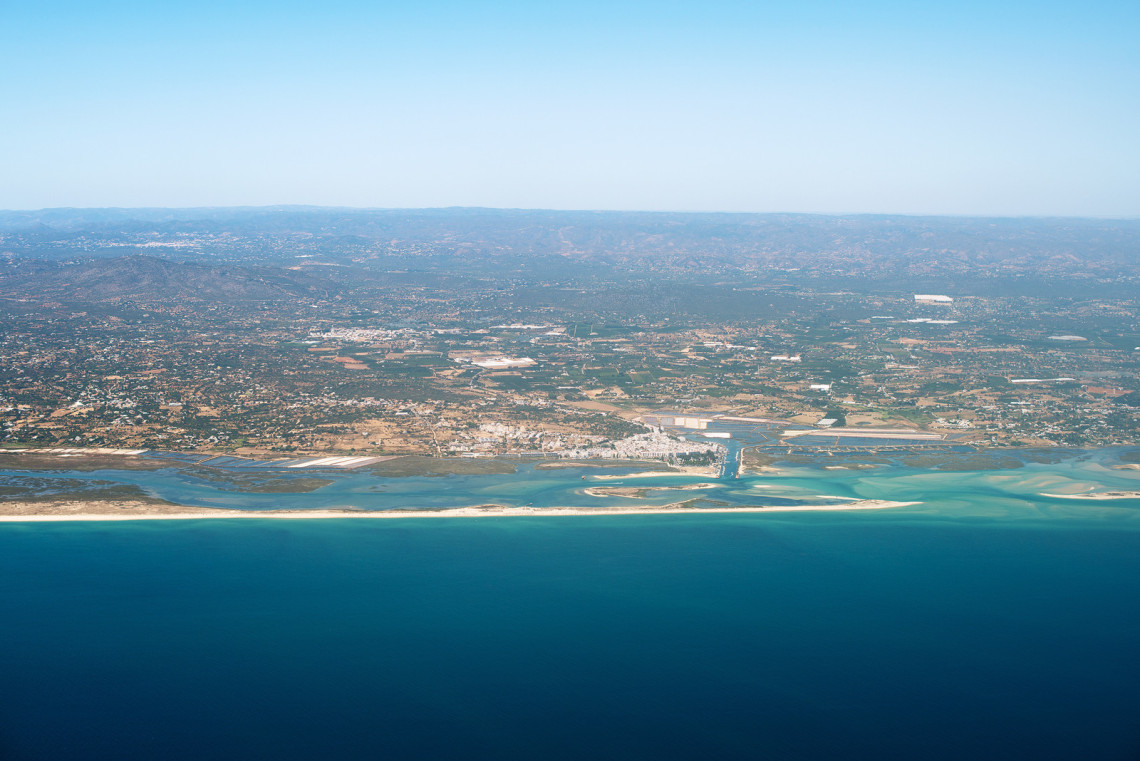 Along the way, relax and be refreshed by the cool breeze across your face as you enjoy looking out upon breathtaking views of the eastern Algarve coastline. En route, you will have the chance to admire picturesque villages as you pass, and fill your lungs with fresh sea air. There is just something about the salty clean air and the refreshing sea breeze that makes stress melt away. Soak it in, and let this experience become one of your most cherished memories from your Algarve, Portugal vacation.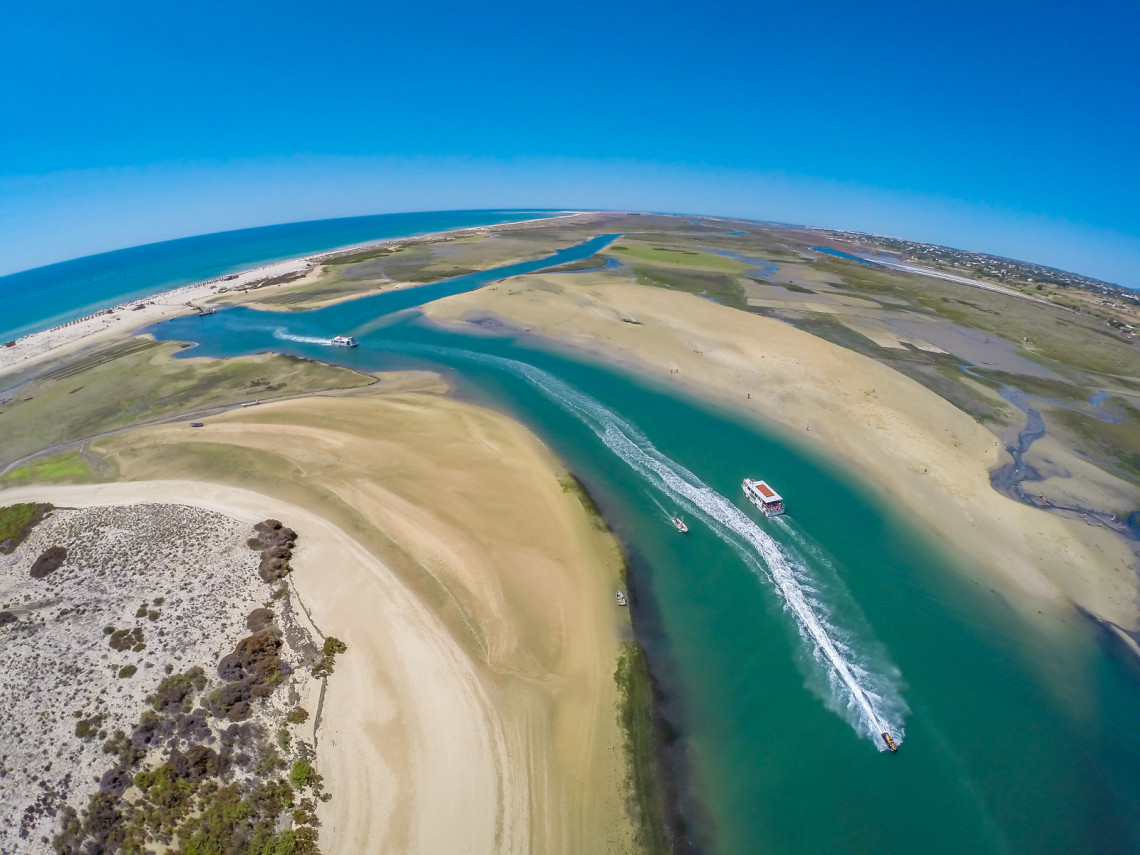 Throughout your boat excursion down the Algarve coast, you will enjoy stops along the way to sample some delicious local Algarvian food and explore some of these quaint towns and villages you've been admiring from aboard on foot! Whether you're looking for an active holiday or a chance to simply relax and take in some beautiful scenery, a coastal cruise in the Algarve region is an unforgettable experience and the perfect way to spend a day during your Portugal vacation.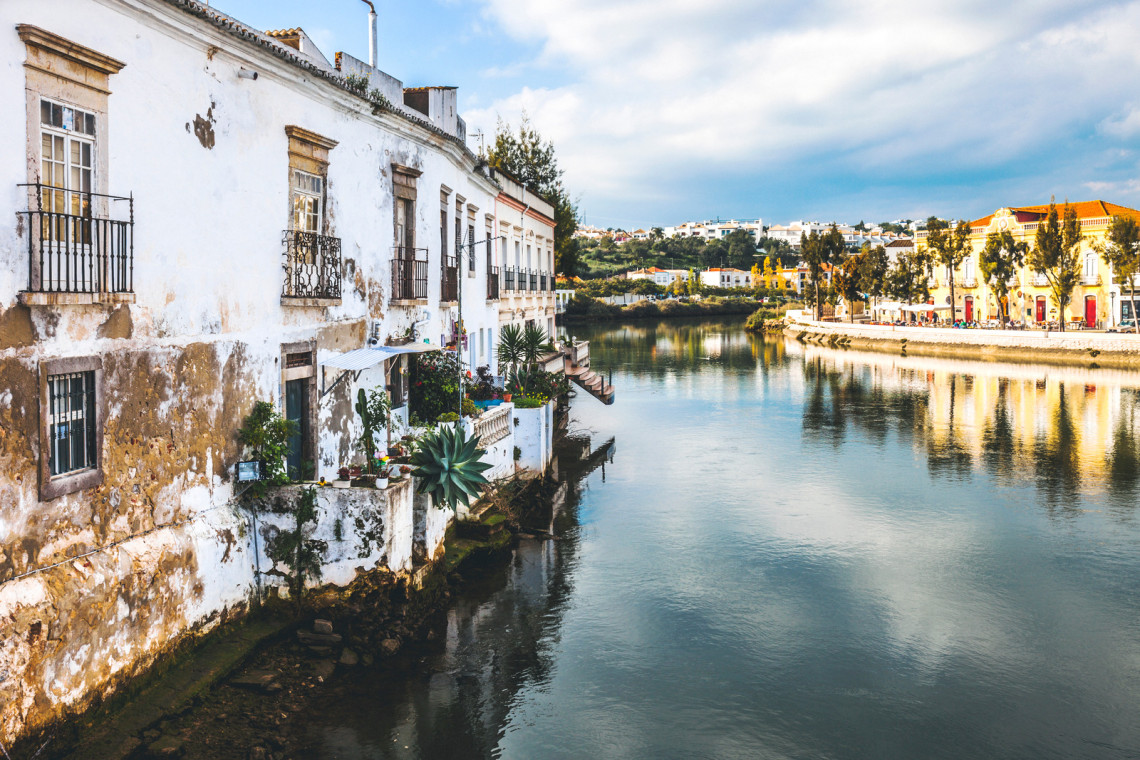 And for nature lovers, there is yet another exciting option that will be of great interest to you: Ria Formosa. This scenic nature reserve is beyond beautiful, but it also has many unique species of birds, making it a perfect spot for birdwatching enthusiasts especially. Are you an avid birdwatcher, or simply enjoy seeing and learning about new bird species? If so – and that covers almost everyone! – keep reading for excellent viewing and discovery opportunities in the Algarve region.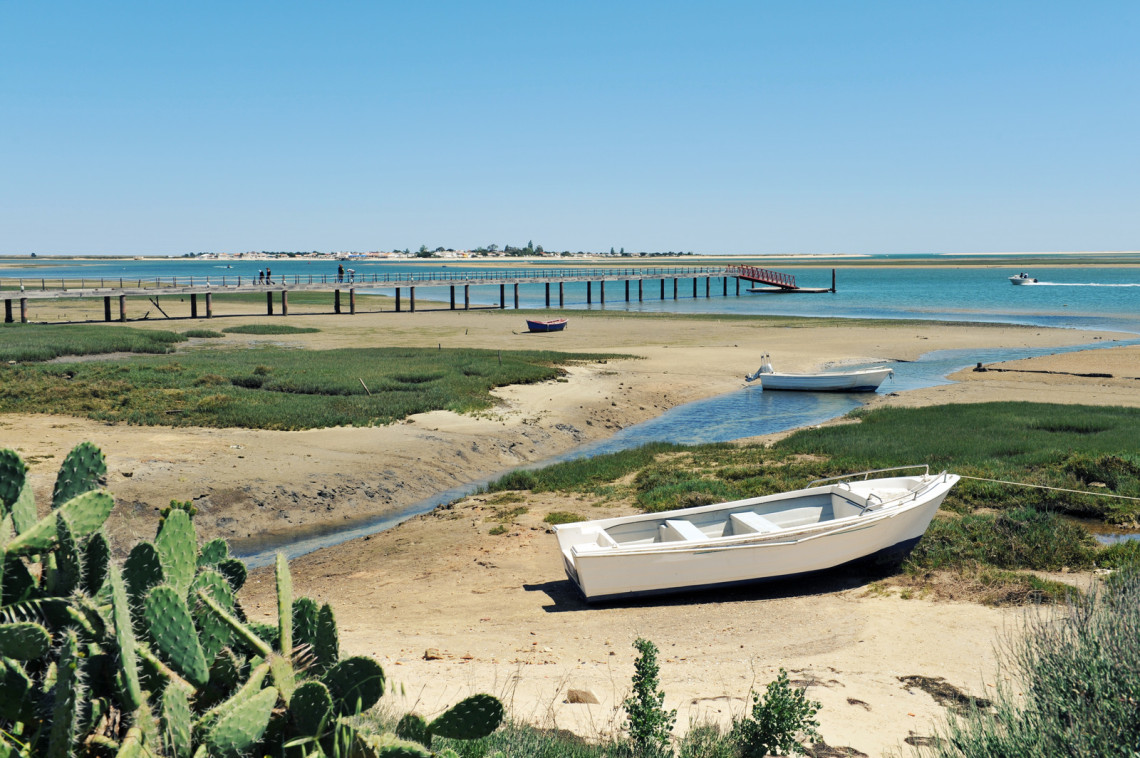 Go Bird Watching in Albufeira, Algarve
For avid bird watchers and enthusiastic nature lovers, a bird-watching trip to Albufeira in the Algarve is an unforgettable experience. Located on Portugal's south coast, this remarkable region offers a diverse range of habitats for birds, from wetlands to coastal cliffs, and more.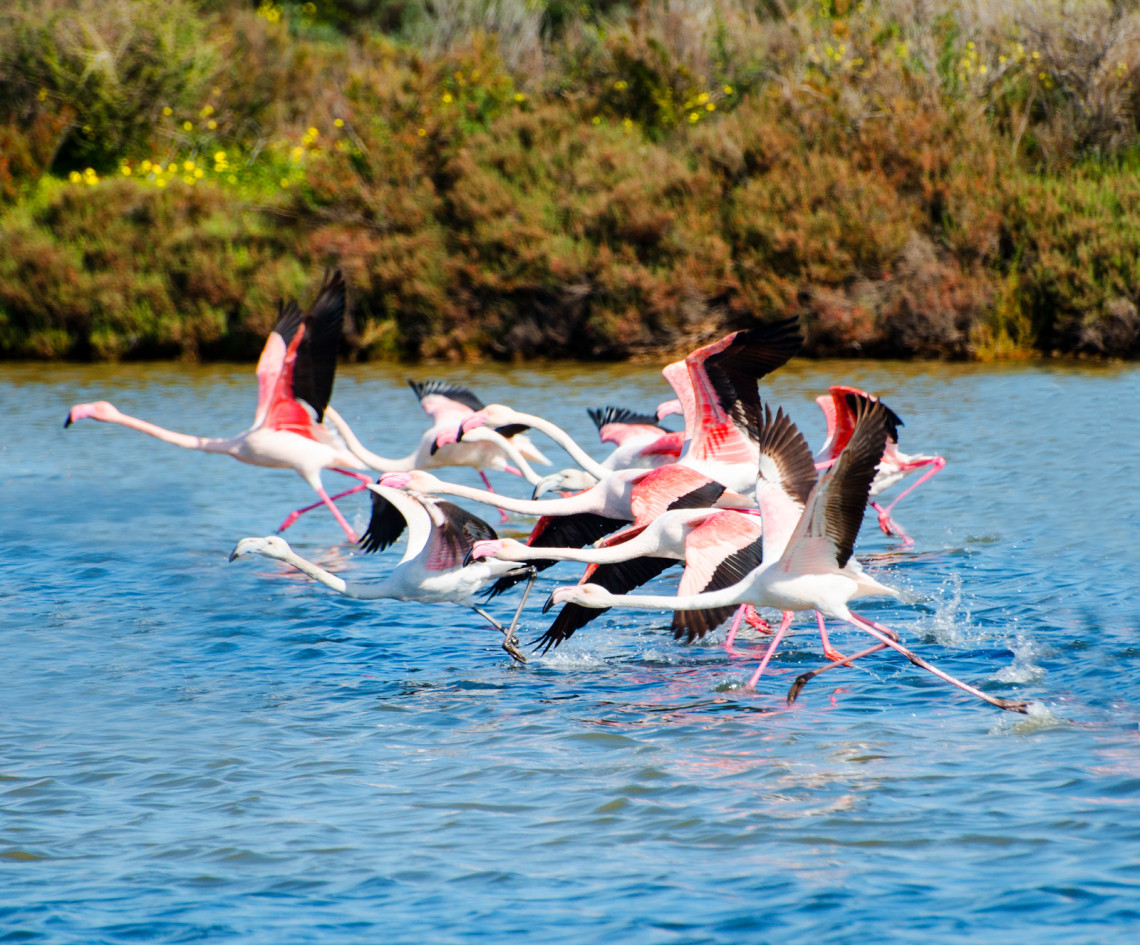 Visitors here can spend the day exploring by boat or on foot as you seek out local species, such as black storks, kingfishers, flamingos, and many more. In between bird-watching outings, take time to relax and enjoy the beautiful natural environment surrounding this part of Portugal, from its sandy beaches to picturesque villages, and beyond. Thanks to its abundant birdlife and awe-inspiring scenery, a bird-watching trip to Albufeira, Portugal is a can't-miss activity during your Algarve vacation, and it's an unbeatable experience for all ages, too!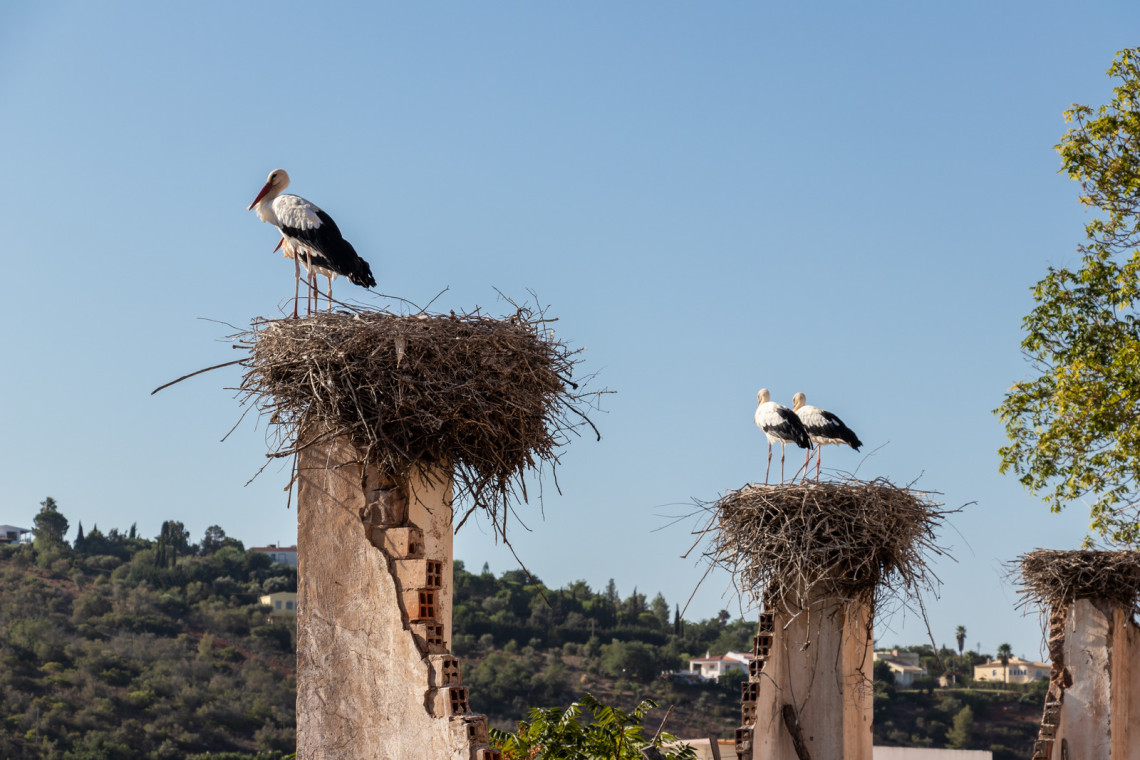 Escape on an Algarve Jeep Safari Adventure
For a truly thrilling and memorable Algarve adventure, take a buggy tour or jeep safari tour around the Algarve region of Portugal. With its rugged and dramatic coastline, its wild limestone cliffs, and its sparkling sandy beaches, this gorgeous part of Portugal is the perfect destination for admiring all of the Algarve natural beauty via an off-road experience.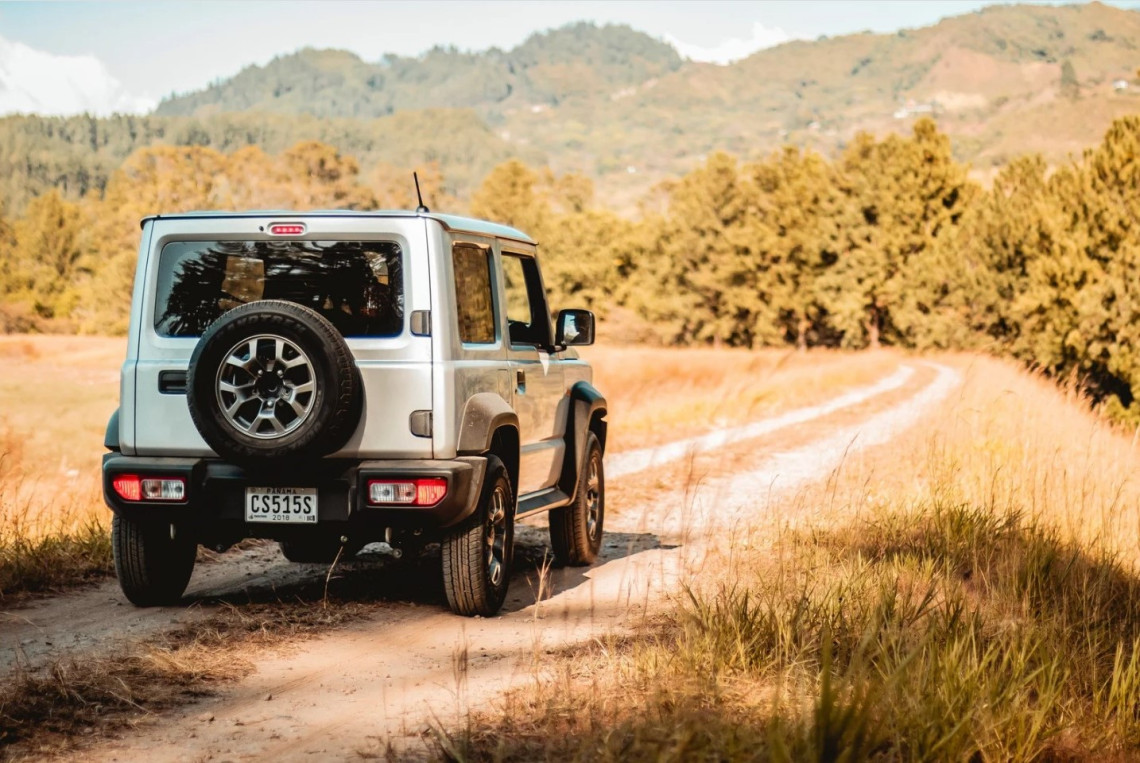 Wondering what you can expect when joining an Algarve jeep safari tour? You will be delighted to hear that by adding a jeep safari adventure to your Algarve itinerary, you can look forward to discovering hidden coves and secluded Algarve beaches with your guide, who will not only provide both an exciting drive but will also share informative commentary and fun facts about this fascinating region of southern Portugal.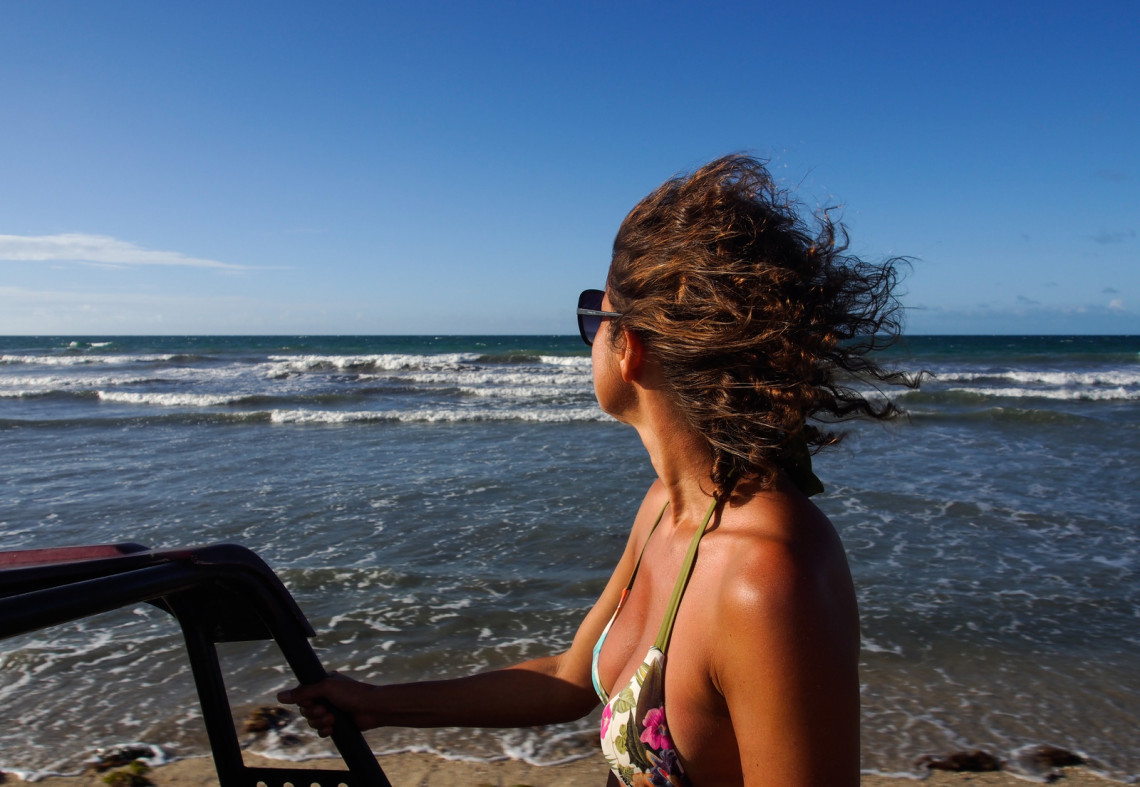 You will have unreal access, as well, allowing you to get up close to local Algarve wildlife as you navigate challenging terrain in your 4x4 vehicle. With breathtaking views, amazing wildlife sightings, and plenty of excitement along the way, a jeep safari in the Algarve is an experience you won't forget! You can also opt for a buggy tour, for those adrenaline seekers who want to take matters into their own hands and commandeer the steering wheel themselves during their Portugal vacation outdoor adventure!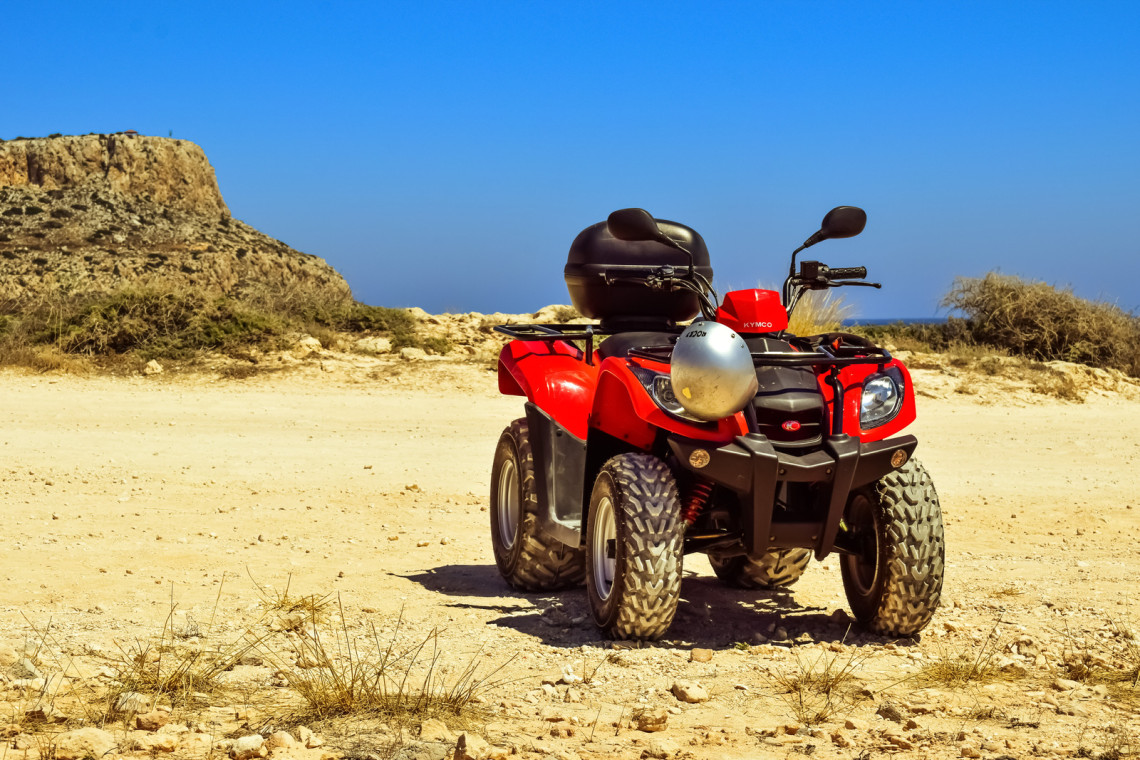 From scenic jeep safaris and thrilling buggy tours to leisurely day trips, the Algarve region of Portugal is a destination like no other. This diverse part of the country offers something for everyone—from adrenaline-fueled adventures to peaceful retreats. As you explore its captivating coastline and hidden coves, you'll quickly understand why the Algarve region is so beloved by travelers worldwide. No matter what kind of Portugal experience you're looking for, from an adrenaline rush to a more relaxed vibe, a vacation in the Algarve has plenty of opportunities to make every moment and encounter during your holiday journey unforgettable.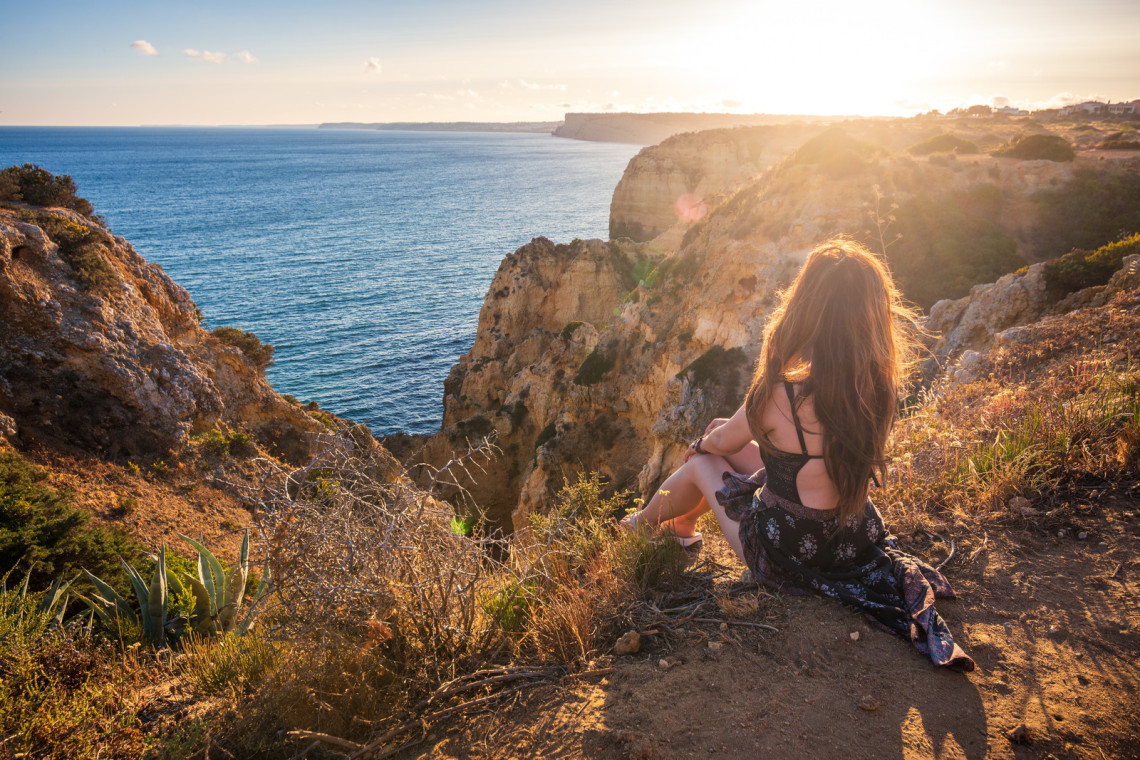 Explore Portugal Your Way: Customizable, Tailor-Made Trips for Your Dream Adventure!
If you're looking to explore Portugal at your own pace, we have got you covered. Our team of specialists will work with you to create a custom-made trip that suits your preferences and budget. Whether you want to indulge in the local cuisine, explore the historic cities, or soak up the sun on beautiful beaches, our tailor-made packages offer the flexibility and freedom to discover the highlights of Portugal at your own pace. So why wait? Contact us today and let us help you plan an unforgettable trip to Portugal!