Embark on a Culinary Adventure: Map Out Your Epic Food Tour of Portugal
Situated between Europe and America, Portugal is a unique location at the intersection of many different flavors and influences. What can you expect to find in the menu here? Fresh, locally sourced ingredients and simple, authentic flavors without a lot of fuss, cooked with love and served with pride (and wine)!
Try not to drool while we tour you around Portugal's most popular dishes.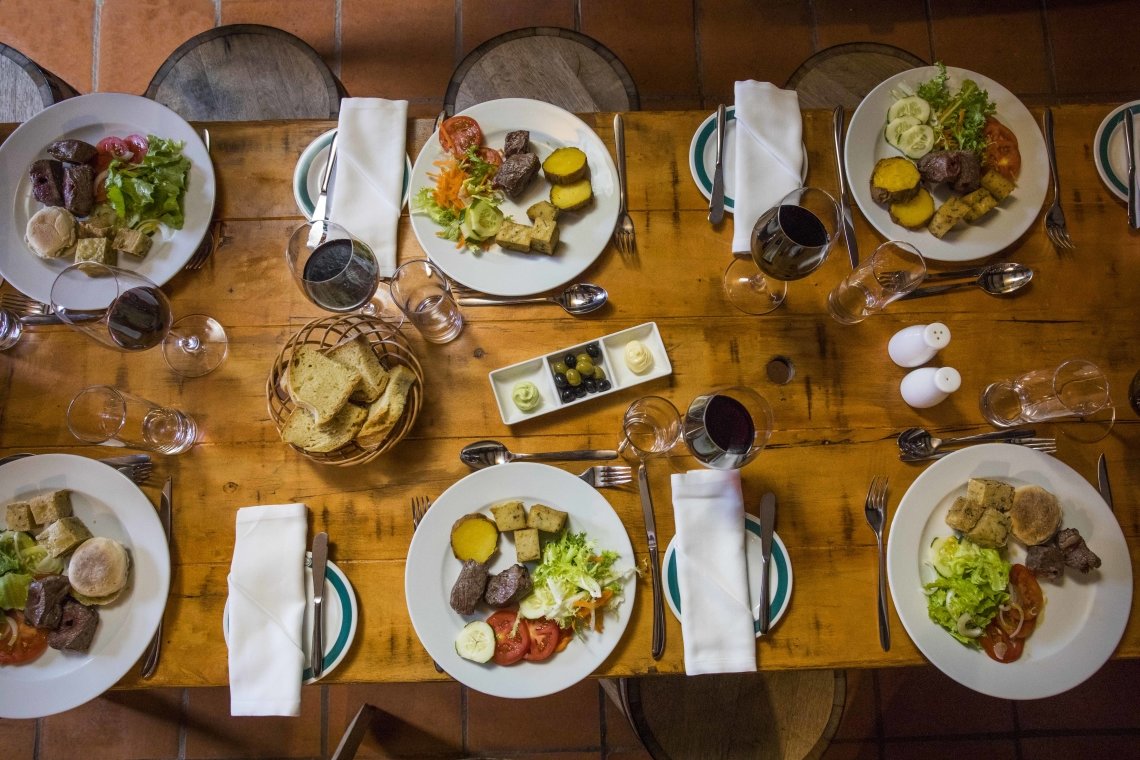 STARTING WITH SEA FLAVORS
Limpets (Lapas)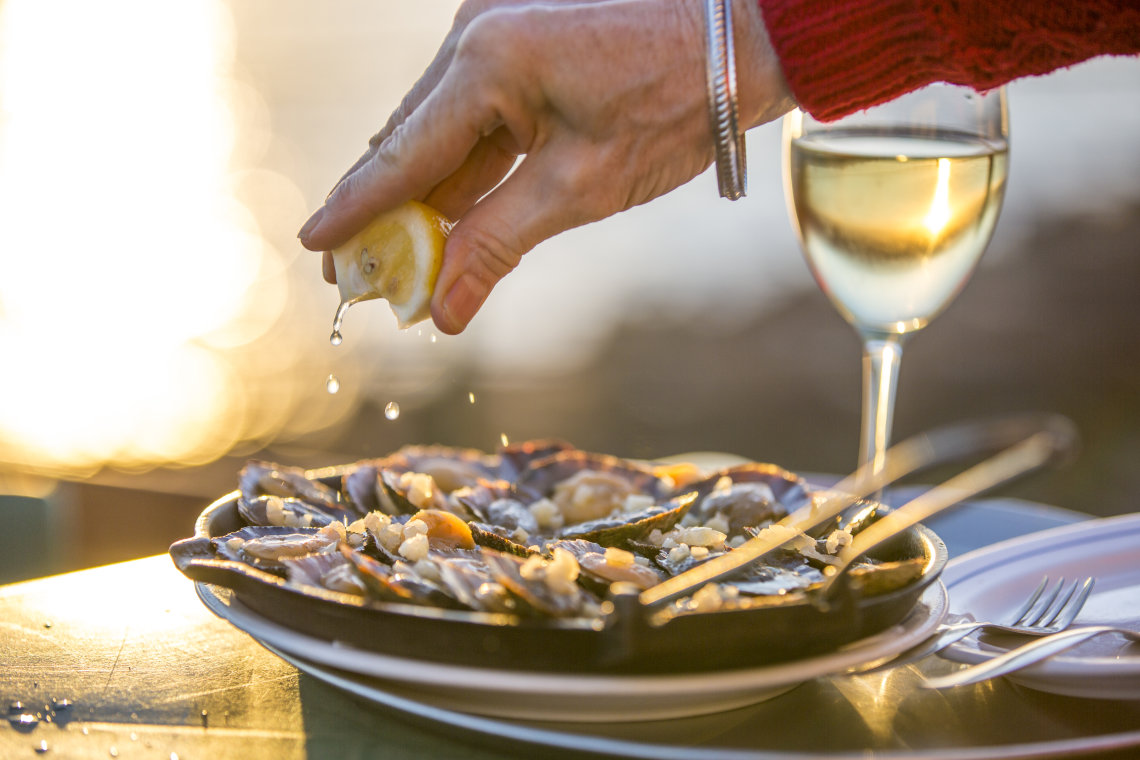 Similar to clams, but slightly chewier, lapas are served on a hot skillet and covered in garlic, butter, lemon and sometimes pepper.
Grilled Sardines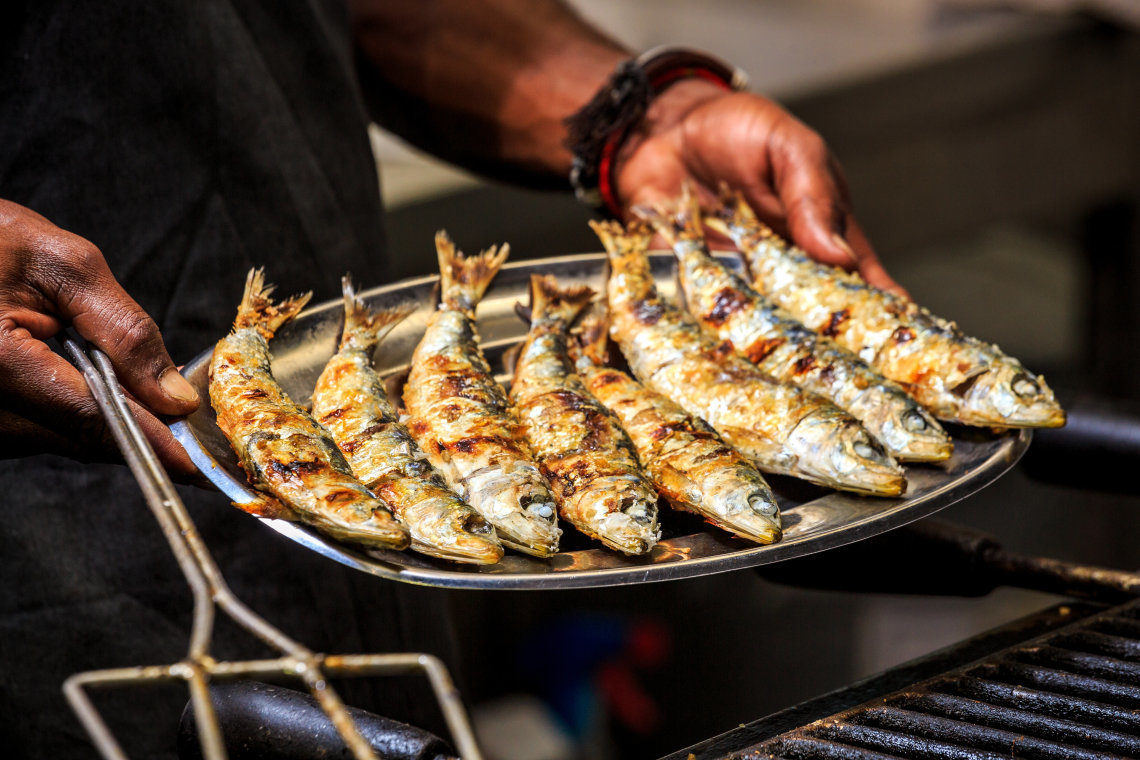 The smell of grilled sardines on the streets of Lisbon usually means Summer has arrived. The sardines are grilled, simply seasoned with salt and served with a slice of cornbread.
Fried Mackerel (Chicharros)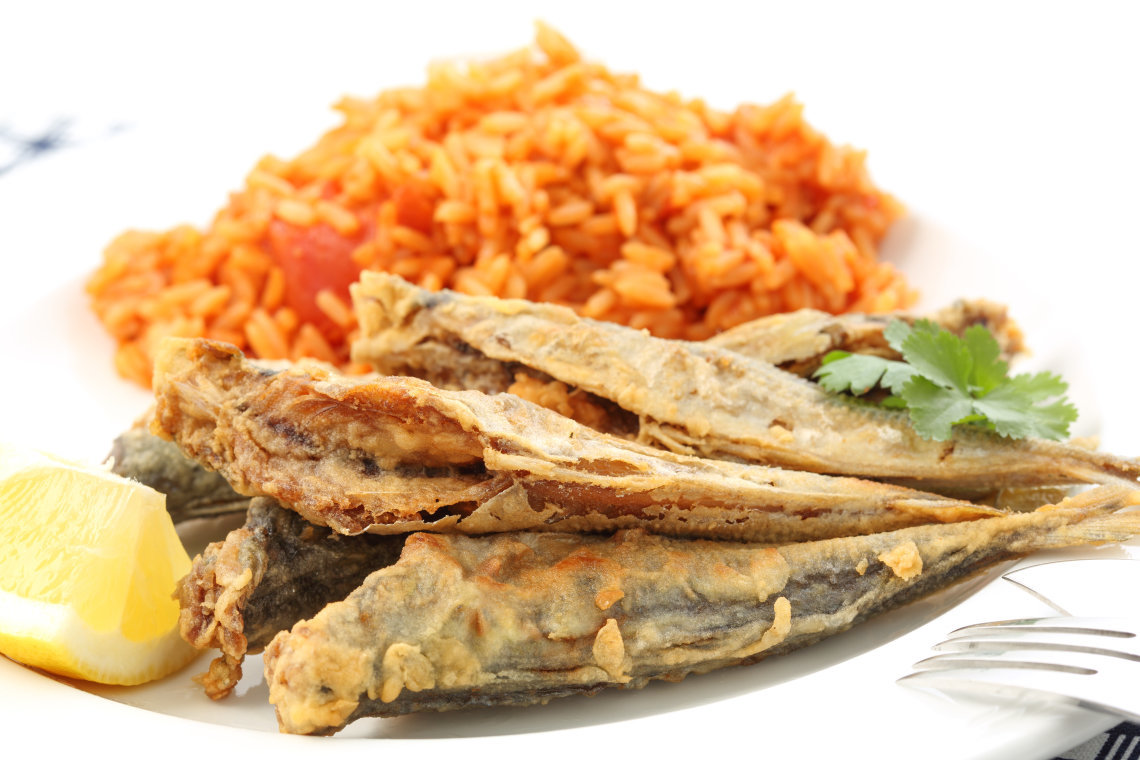 Chicharros is a local favorite. The traditional way to cook mackerel is to batter-fry them, and the Portuguese way to eat them is to eat the whole fishtail, head, bones, and all! Give it a try!
Amêijoas à Bulhão Pato (Clams)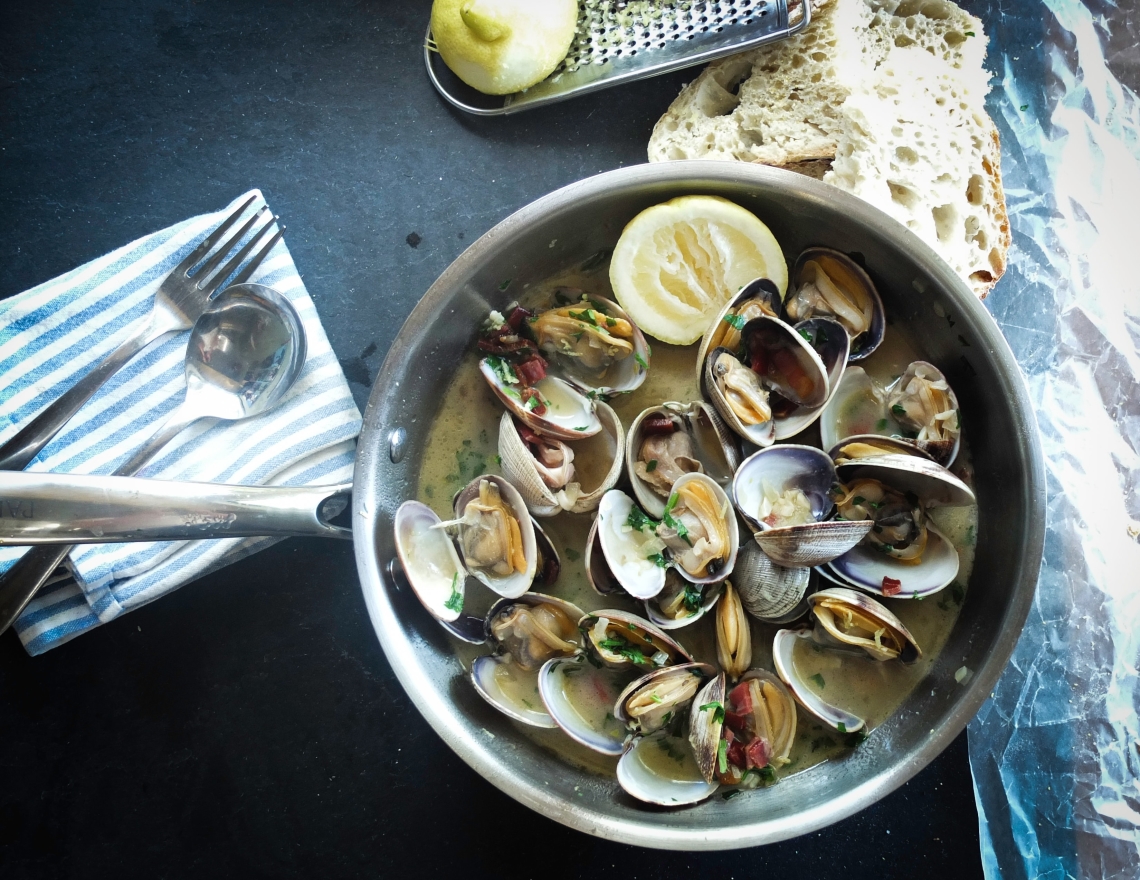 A delicious traditional Portuguese clam dish-- starts with sautéed onions and garlic and a little bit of cilantro before you add the clams. To finish off this heavenly mix of flavors, white wine is then added while you cook everything together until the clams open up on their own.
Cataplana de Peixe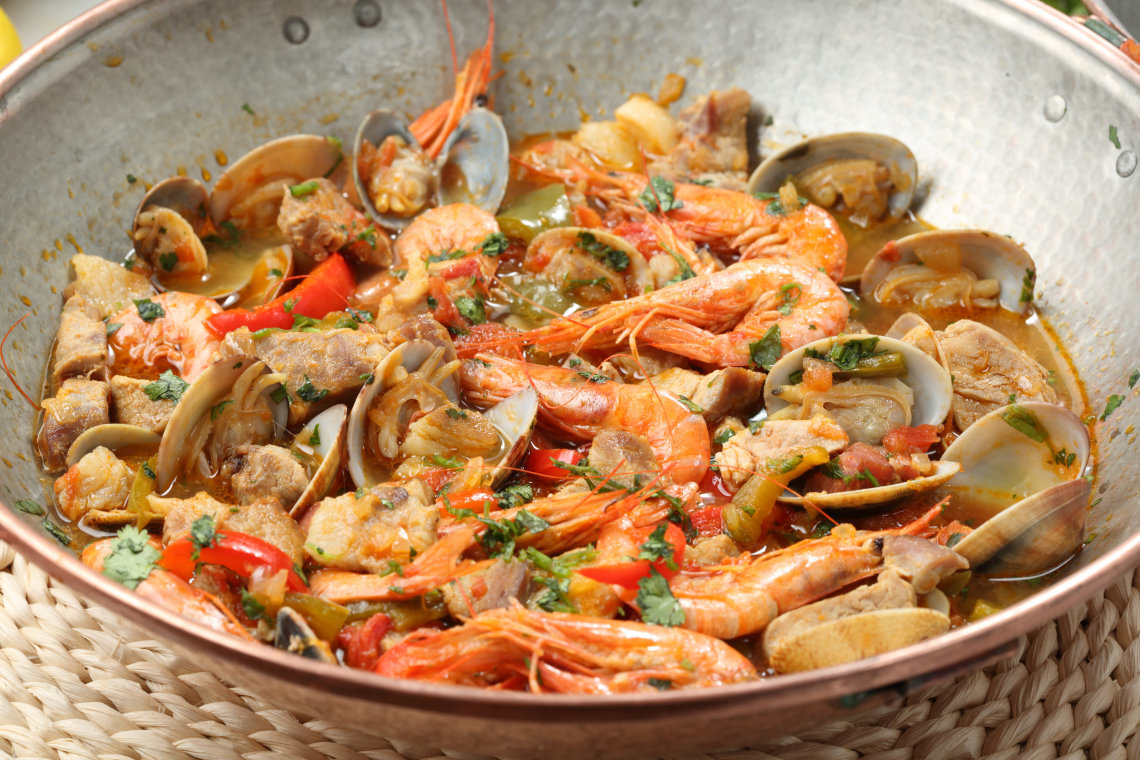 The cooking process used by the cataplana prevents the loss of the ingredients' aromas, creating a delicious dish full of flavor.
Octopus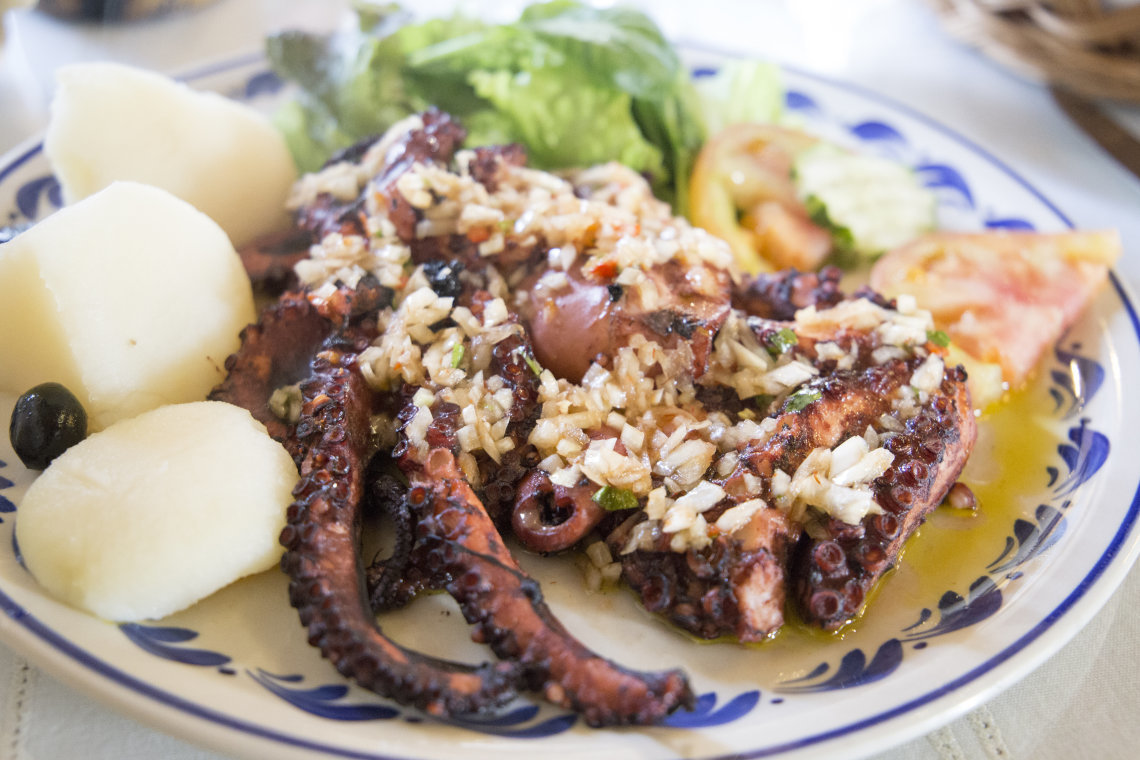 When in Portugal, you must try the roasted octopus, or polvo, coated in red wine and spices. The octopus is tender and the roasted potatoes and wine sauce are simply delightful.
If you have fallen in love with Madeira, take a look at our hassle-free packages that allow you to plan your dream trip to this beautiful destination. Our team of local experts has thoughtfully designed all our packages, ensuring that you don't have to worry about any arrangements. Simply sit back, unwind, and make the most of your vacation!

MOVING ON TO THE CENTERPIECE OF PORTUGUESE CUISINE - CODFISH (BACALHAU)
Postas de Bacalhau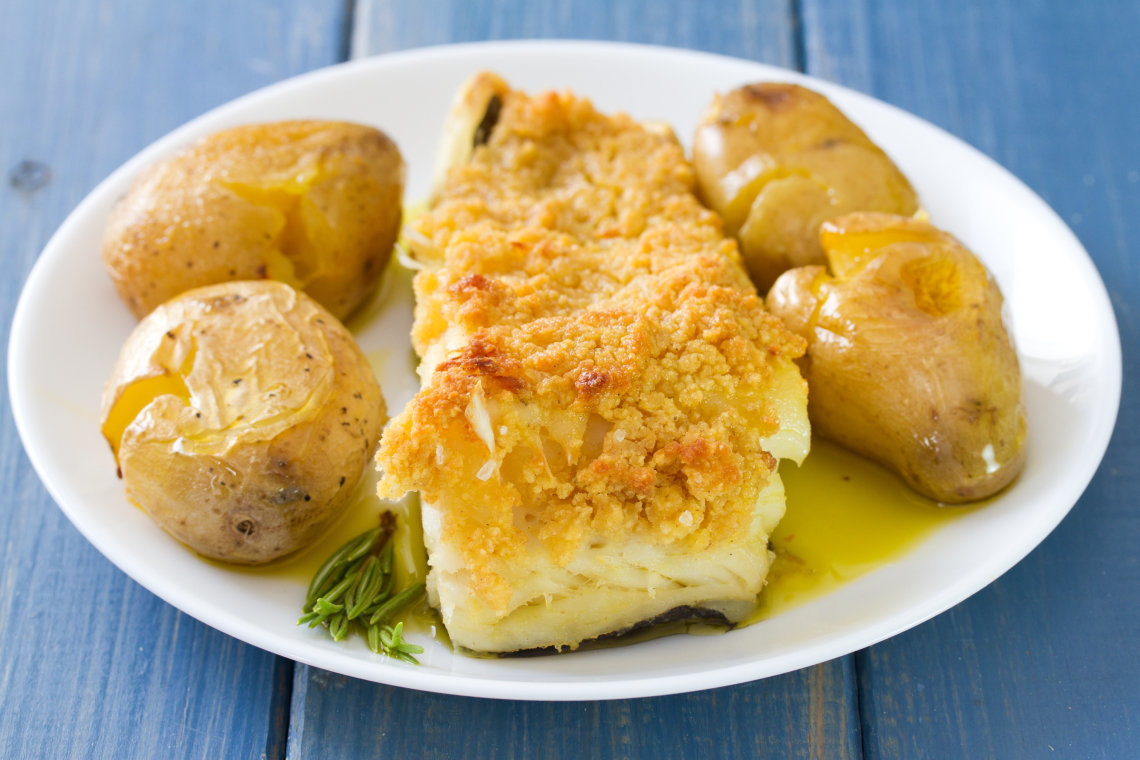 For the real codfish lovers, this is one of the simplest dishes in Portuguese cuisine, and it also happens to be one of the tastiest. This dish consists of a fried codfish steak, served with boiled potatoes, vegetables, olive oil, and a lot of garlic.
Creamy Codfish Casserole (Bacalhau de Natas)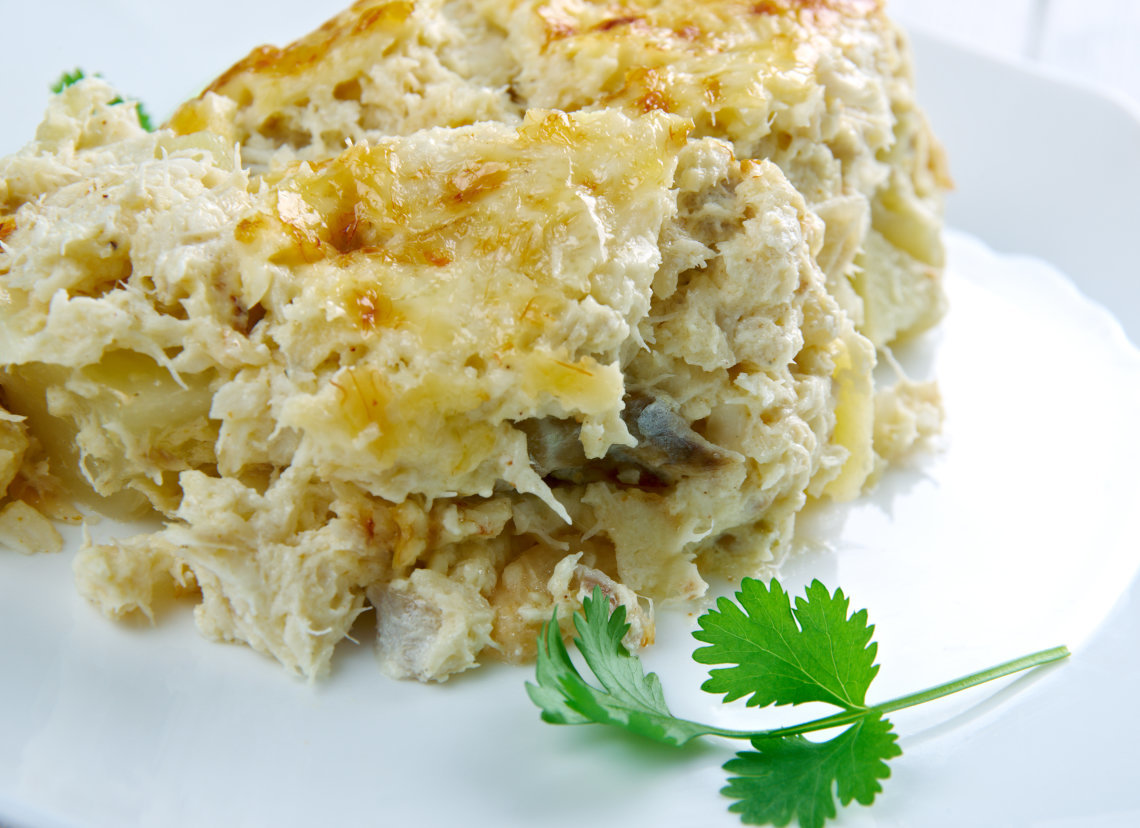 Bacalhau de Natas is the perfect Sunday comfort food. It's comprised of salted, shredded cod, layered with sliced potatoes, a thick creamy sauce and flavored with spices that vary depending on who's doing the cooking.
Bacalhau à Brás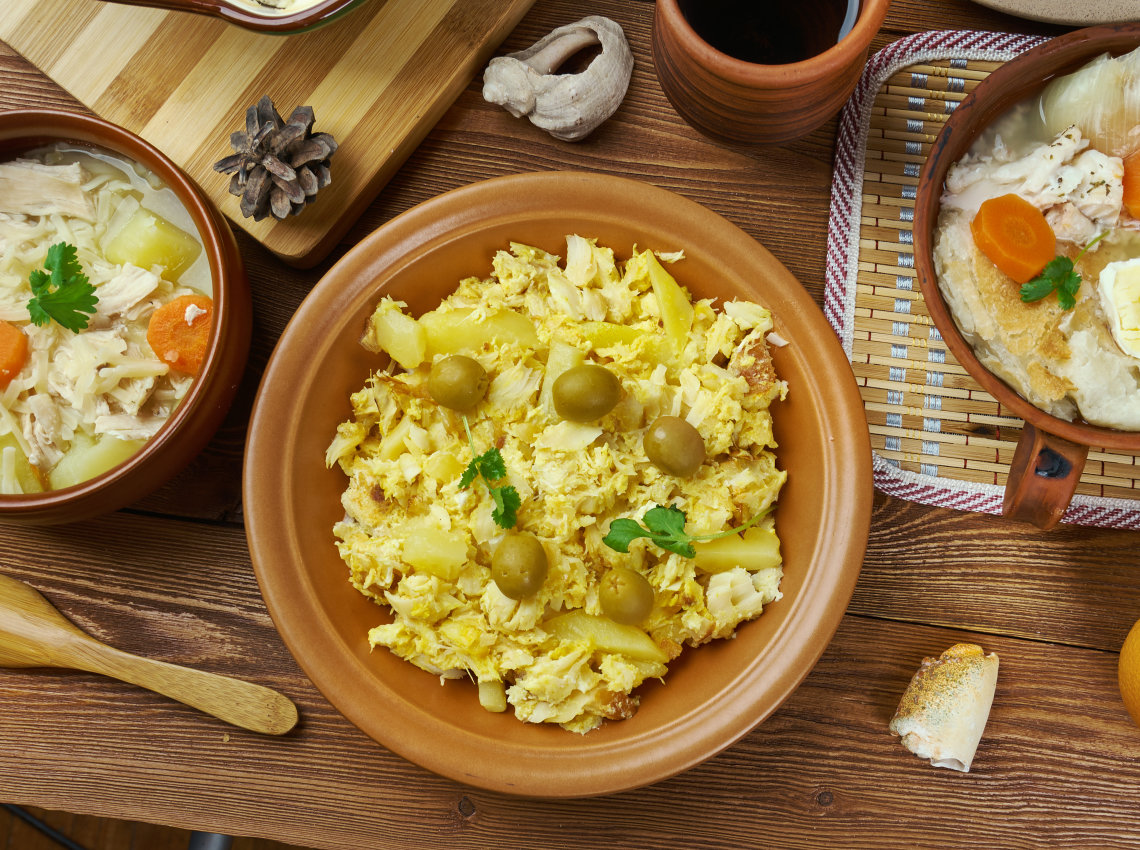 Quick and simple, the bacalhau à brás consists of half-cooked french fries and shredded codfish in a bed of sautéed onions and garlic, mixed with an egg and sprinkled with fresh parsley.
Codfish Dumplings (Bolinhos de Bacalhau)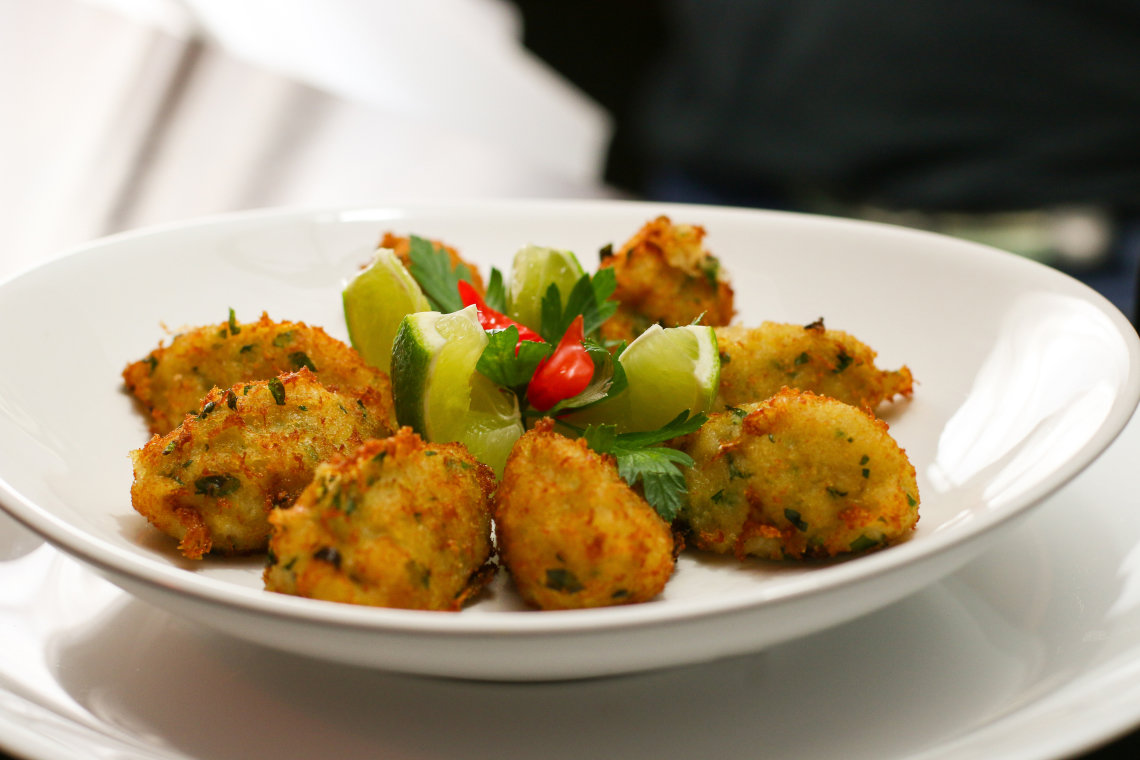 Using codfish leftovers and adding mashed potatoes, herbs, and spices, the bolinho (little ball) is formed using two spoons before it's ready to be fried and eaten. Light, beautifully golden, and versatile, this dish can be used as a starter or as a course accompanied with rice and salad.
NOW FOR BEEF LOVERS
Alcatra (Azores Islands)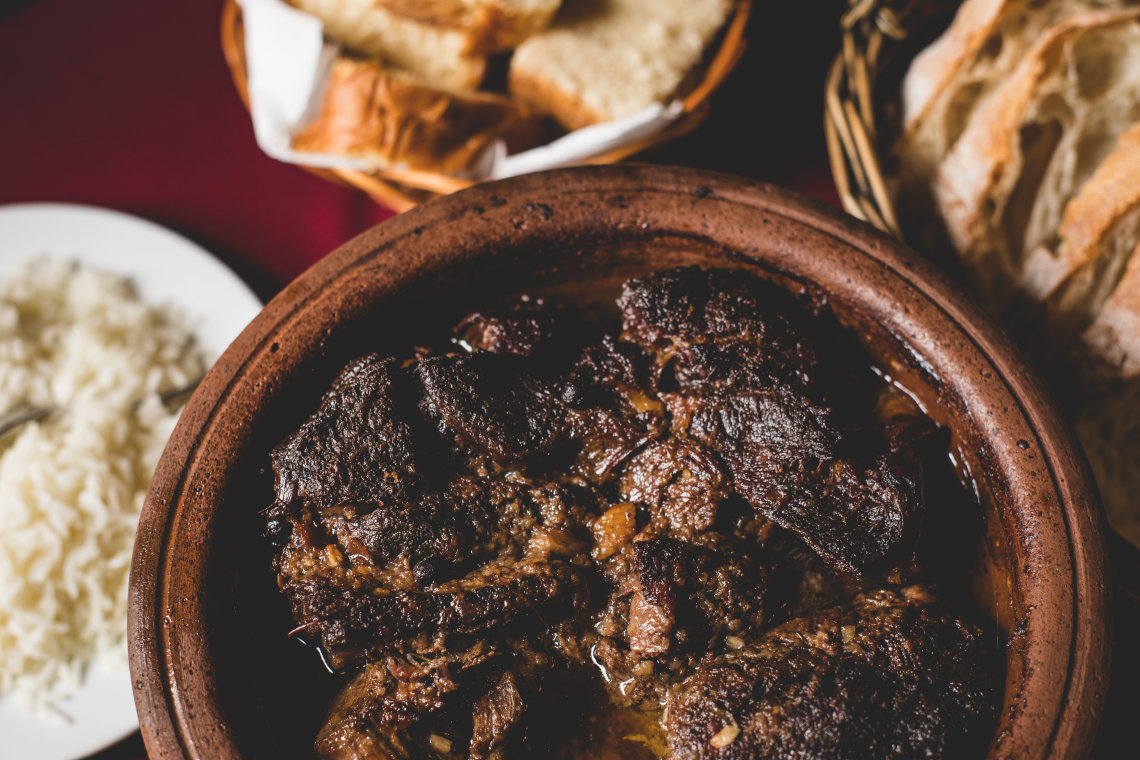 The most famous dish from Terceira Island is Alcatra, a beef rump slow-cooked in a clay pot with red wine, onions, garlic, cloves, and black peppercorns until it's falling-apart tender. Make sure to have it with massa sovada (traditional Portuguese sweet bread).
Kabobs (Madeira)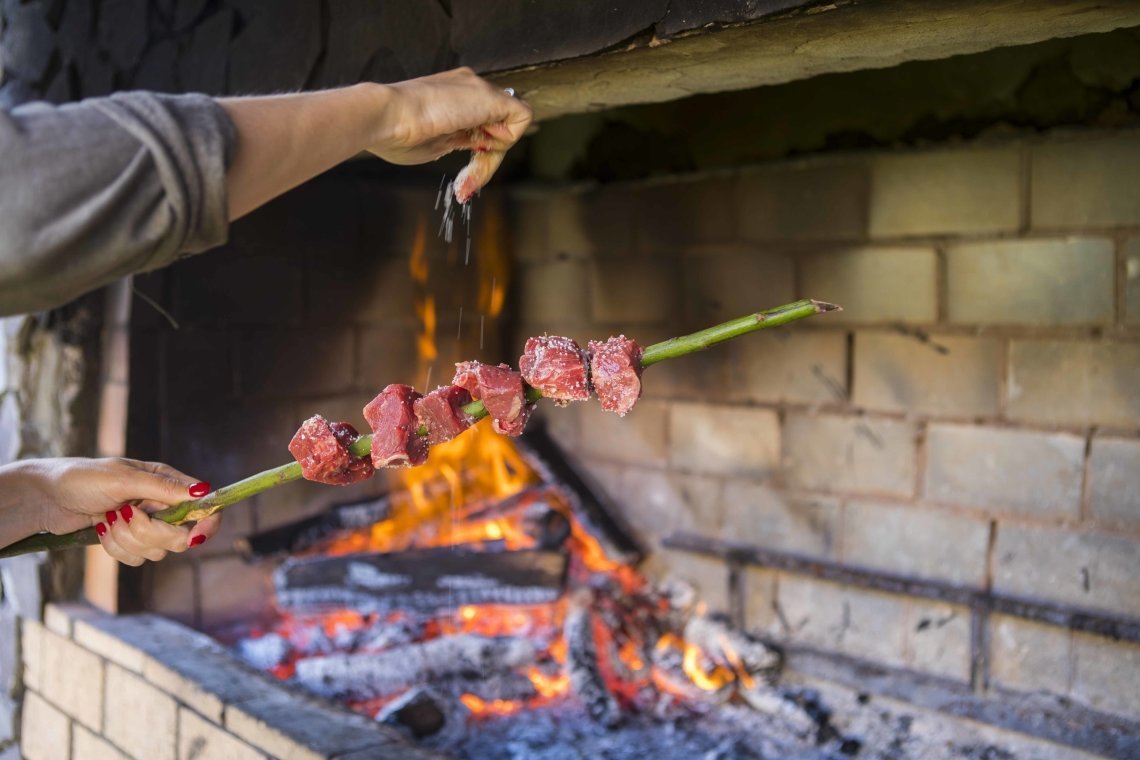 The people of Madeira love to skewer their meats! This delicious style of cooking is done with bay laurels in Madeira. This type of tree is where bay leaves come from, so just imagine the flavors that are infused into the meat as it cooks over the flames.
Francesinha (Porto)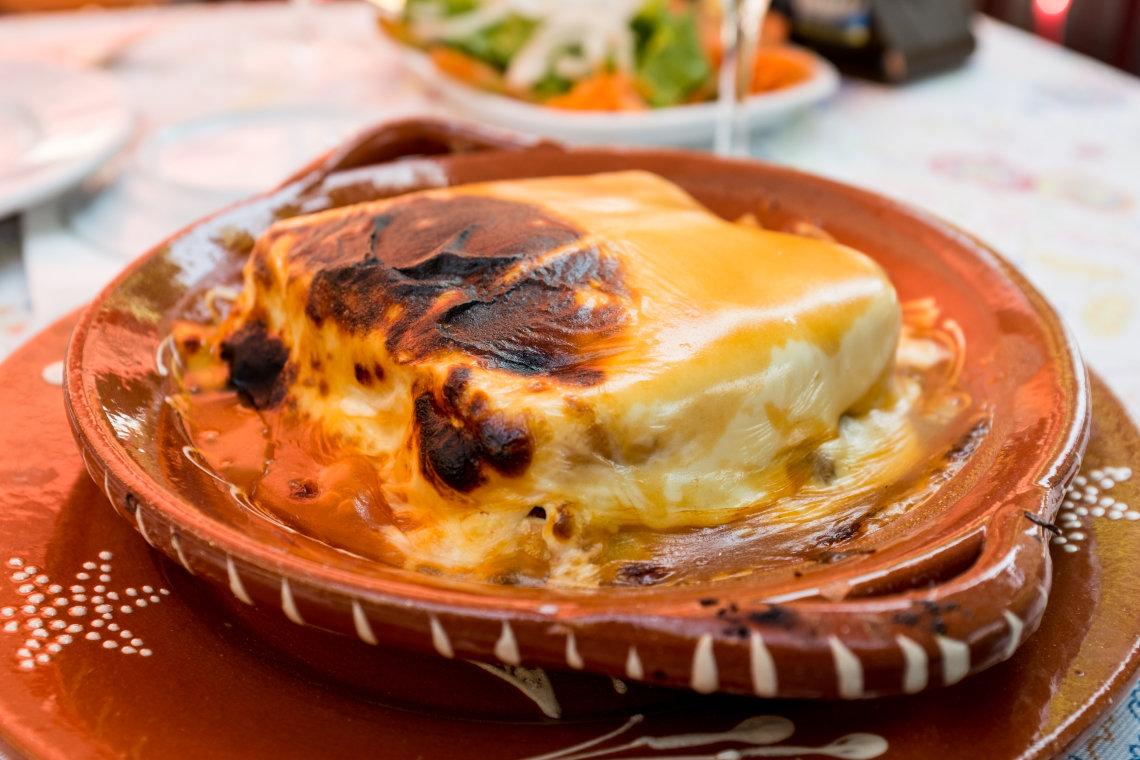 A pork sandwich that's layered with sausages, ham, and cheese, served with a very special sauce that takes hours to be simmered to perfection. It's topped with a fried egg and served over a bed of french fries.
Pork Beef Sandwich (Bifana)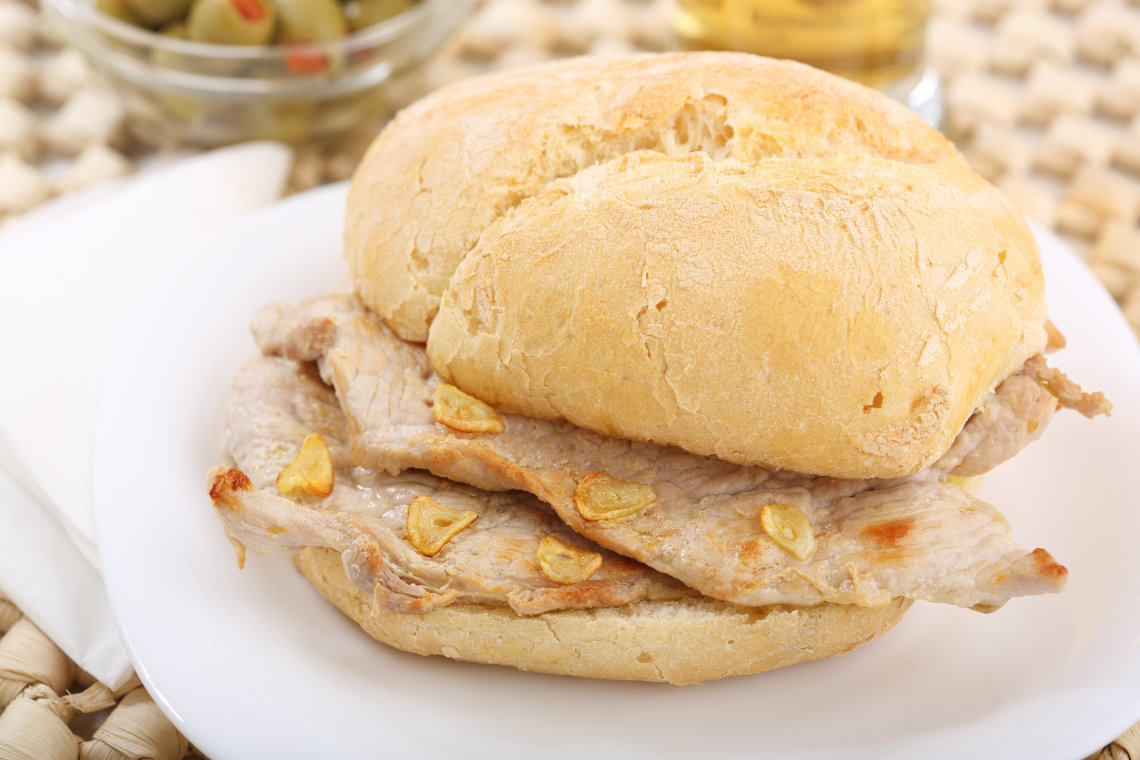 The Bifana is the ex libris of Portuguese street food -- a pork beef sandwich seasoned with lots of garlic, pepper, and other spices.
CAN'T SKIP THE SWEETS
Pastéis de Belém (Lisbon)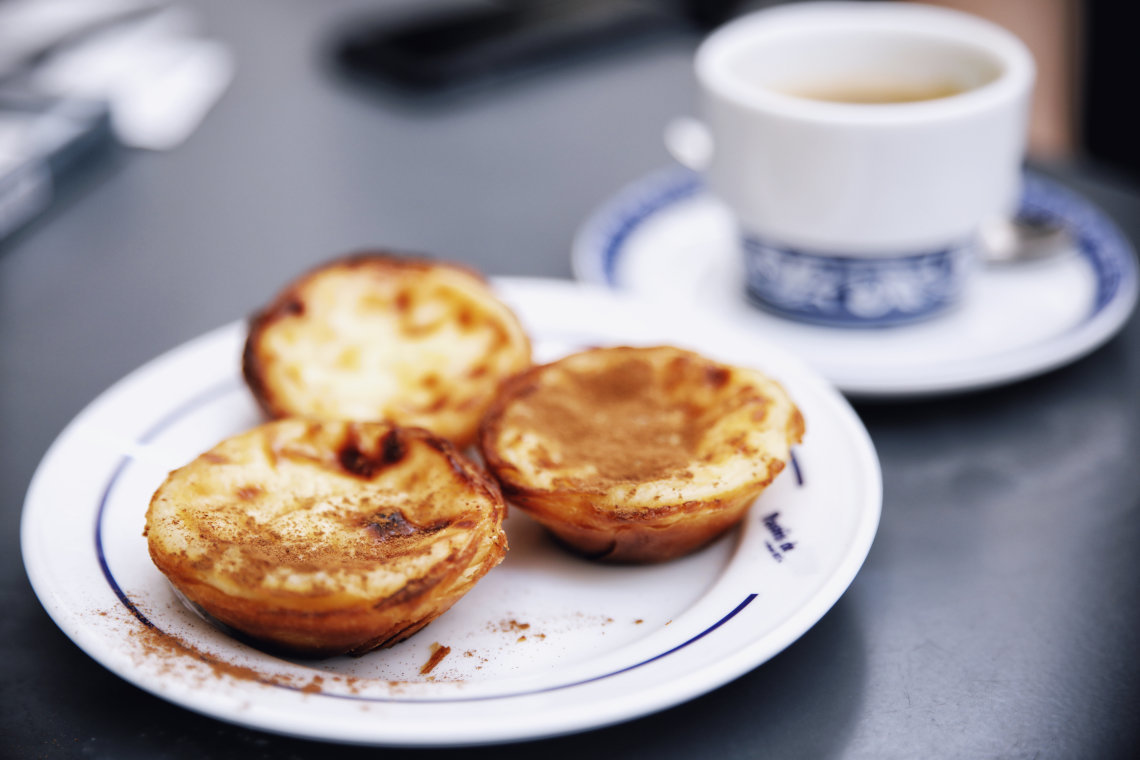 Alongside history and tradition, the delicious Pastéis de Belém are widely recognized as the authentic version of the custard tart (pastél de nata). Portugal clearly has a sweet tooth and this is the unofficial favorite!
Bolas de Berlim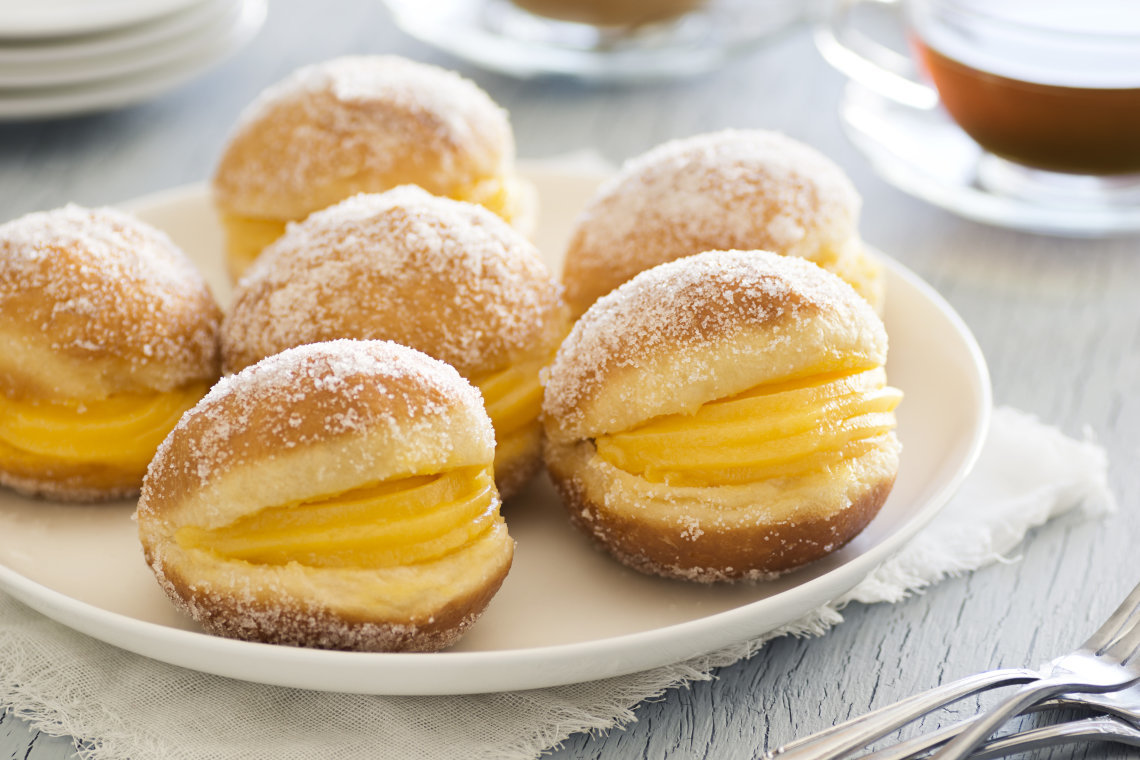 The Portuguese version of donuts -- a fried dough rolled in sugar and filled with sweet, egg-based cream. Bolas de Berlim is usually sold at the beach by vendors who wander around yelling: "Olha a Bola de Berlim!"
Queijadas da Vila, Queijadas da Graciosa & Queijadas da Dona Amélia (Azores)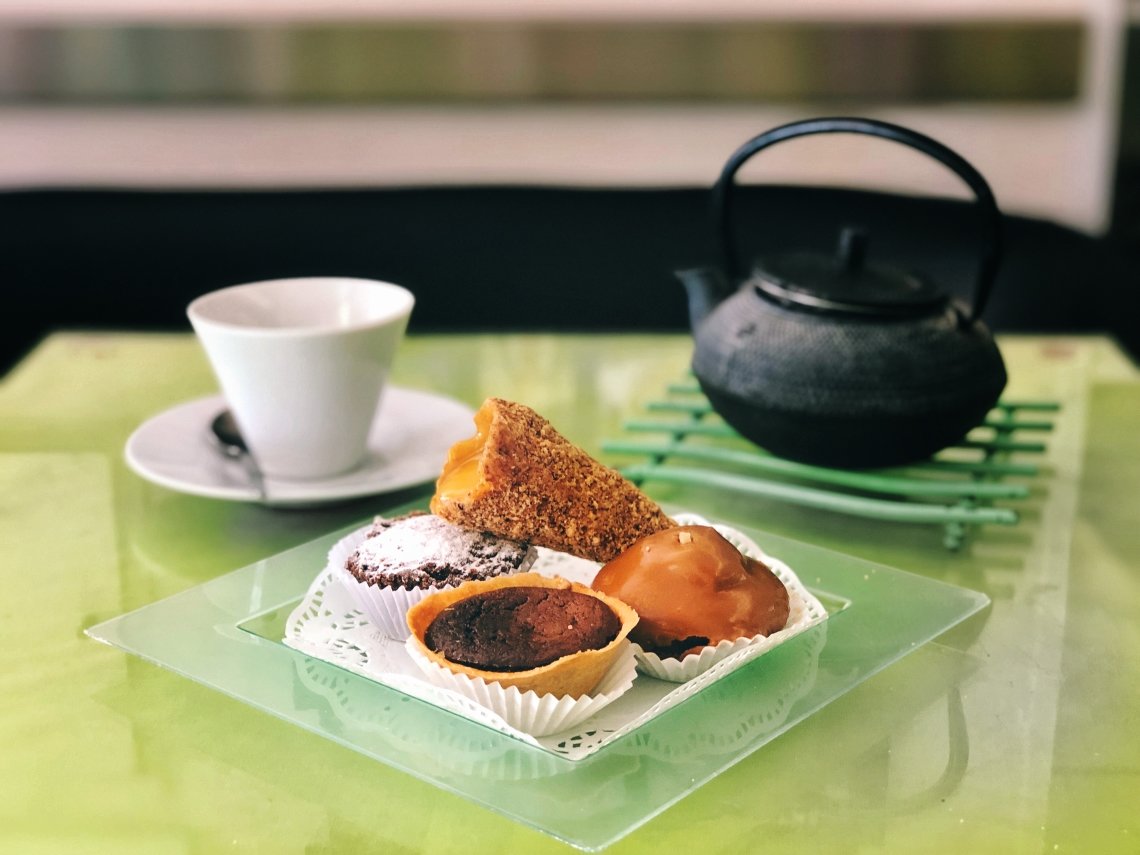 If you have a sweet tooth, the Azores will not disappoint. Try the Queijadas da Vila from Vila Franca do Campo and the Queijadas da Graciosa- a delicious star-shaped sweet typical from Graciosa Island. Especies, horseshoe cookies with spiced filling, are a specialty of São Jorge Island. On Terceira Island, try the delicious Queijadas de Dona Amelia. The queijadas de feijão and pineapple cake are also not to be missed.
Sugarcane Honey Cake (Bolo de Mel, Madeira)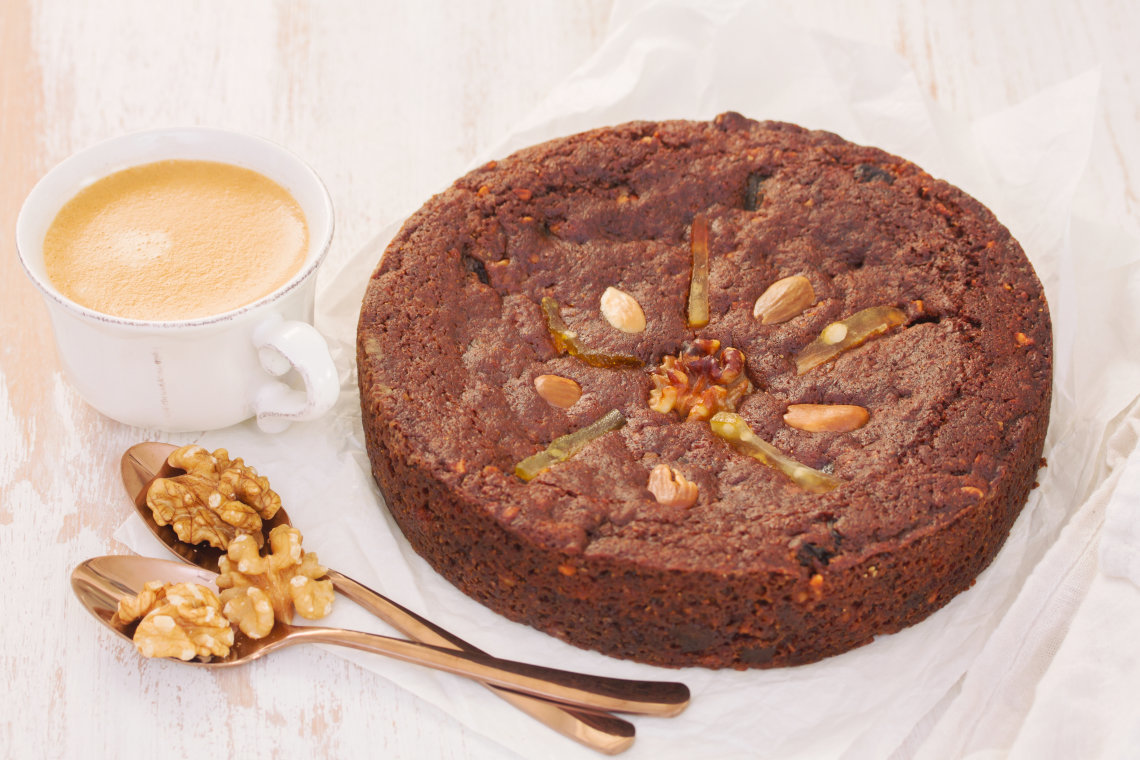 This dark, spicy, round-shaped cake is made with "island honey", walnuts, almonds, orange juice, Madeira wine, and a variety of spices. Traditionally made during the Christmas season, the cake is now widely available around the island all year long. And the best part? It lasts a whole year!
Click here to find out more about the traditional cuisine of the Azores and Madeira Islands.
Discover Madeira Island Your Way: Customizable, Tailor-Made Trips for Your Dream Adventure!
If you're eager to explore Madeira Island at your own pace, we have the perfect solution for you. Our team of specialists will collaborate with you to create a personalized trip that caters to your preferences and budget. Whether you wish to savor the delicious local cuisine, delve into the historic towns, or bask in the sunshine on magnificent beaches, our tailor-made packages provide the flexibility and autonomy to uncover the wonders of Madeira Island at your own rhythm. So, don't hesitate! Get in touch with us now and let us assist you in planning an unforgettable trip to Madeira Island!