Discover the Unique History and Culture of Madeira, Portugal
Islands of Ancient Volcanic Origin
The volcanic origin story of Madeira takes us back roughly 5 million years. Peaks and valleys of hardened lava, ash, and rocks ended up forming the four islands of the archipelago - Madeira, Porto Santo, Desertas, and Selvagens, now one of the world's most popular tourist destinations.
Brief History
The island of Madeira was discovered by a trio of adventurous Portuguese sea captains, João Gonçalves Zarco, Bartolomeu Perestrelo and Tristão Vaz Teixeira, who named the island 'Madeira' for being a heavily wooded island, and its capital city Funchal for the abundance of fennel in the area. Though the island was discovered in 1419, colonization didn't begin until 1425, once the Portuguese realized the island was chock full of natural resources and located in a strategically important area.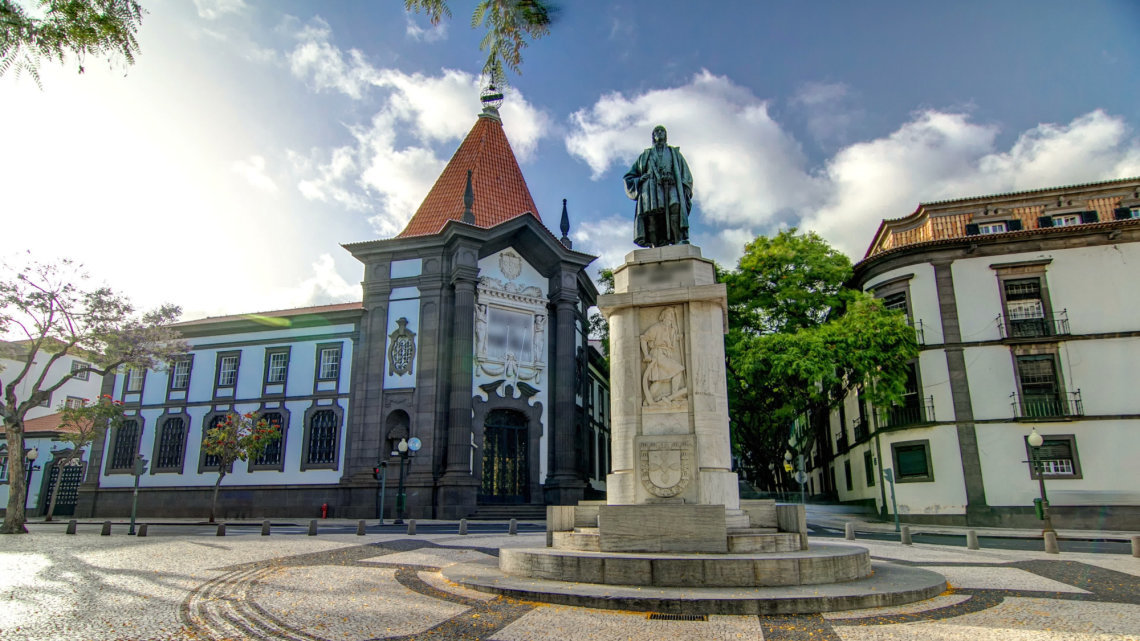 Sugar, Honey & Rum: The History of Madeira's "White Gold" Era
Back in the 15th century, Madeira began planting sugar cane, a crop originally imported from Sicily by Dom Henrique (better known as "Prince Henry the Navigator.") Though the steep and hilly lands were very difficult to cultivate, Madeira eventually had great success and began producing sugar cane on farms and in mills around the island. Sugar was considered a luxury at the time, and as plantations and production expanded, the industry grew to rapidly become one of great importance to the local economy. Madeira Sugar became well known all over Europe, attracting merchants and traders to the port city of Funchal, many of whom eventually settled in the city and across the island.
By 1472, Madeira Sugar began being exported directly to Flanders, opening a very important line of trade between Portugal and the country. Sugar was even traded for unique works of Flemish art, much of which can be found displayed at museums around Madeira. Works of gigantic proportions were imported, mostly paintings, ostentatious mixed altarpieces or triptychs, as well as major images from Bruges, Antwerp, and Malines. Silver and copper objects, and gravestones with metal inlays were imported from Flanders and Hainaut, such as those in the Funchal Cathedral and in Museums such as the one of Sacred Art.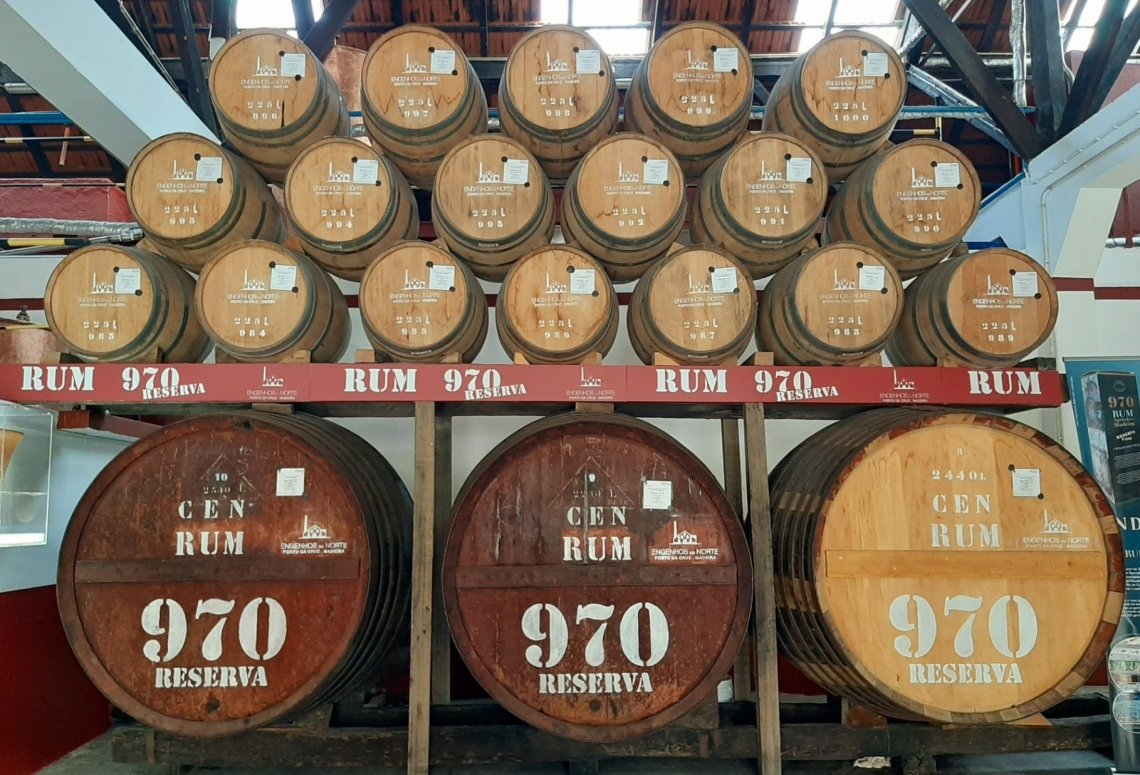 Madeira Island's sugar production reached its peak between 1500-1520, making the island the largest sugar exporter in the world. But, by the end of the century, sugar cane production fell due to over-production and a disease that wiped out the crop fields around the island. Today, three sugar cane processing factories still exist and process the raw materials into honey, molasses, and rum. Though the factories are only running during the spring months, they are open for visitors year-round at their locations in Ribeiro Sêco in Funchal, Calheta, and Porto da Cruz.
Discover the Magic and Flavor of Madeira Wine
Throughout the 17th and 18th centuries, Madeira's economy boosted with the emergence of its world-famous wine. In fact, Madeira's fortified wine has not only accompanied many great meals, but also some of the world's most historically significant moments. That's right, the founding fathers of the United States toasted to the signing of the Declaration of Independence with Madeira wine on July 4, 1776. Winston Churchill was once quoted as saying that drinking an aged Madeira wine is equivalent to "drinking liquid history."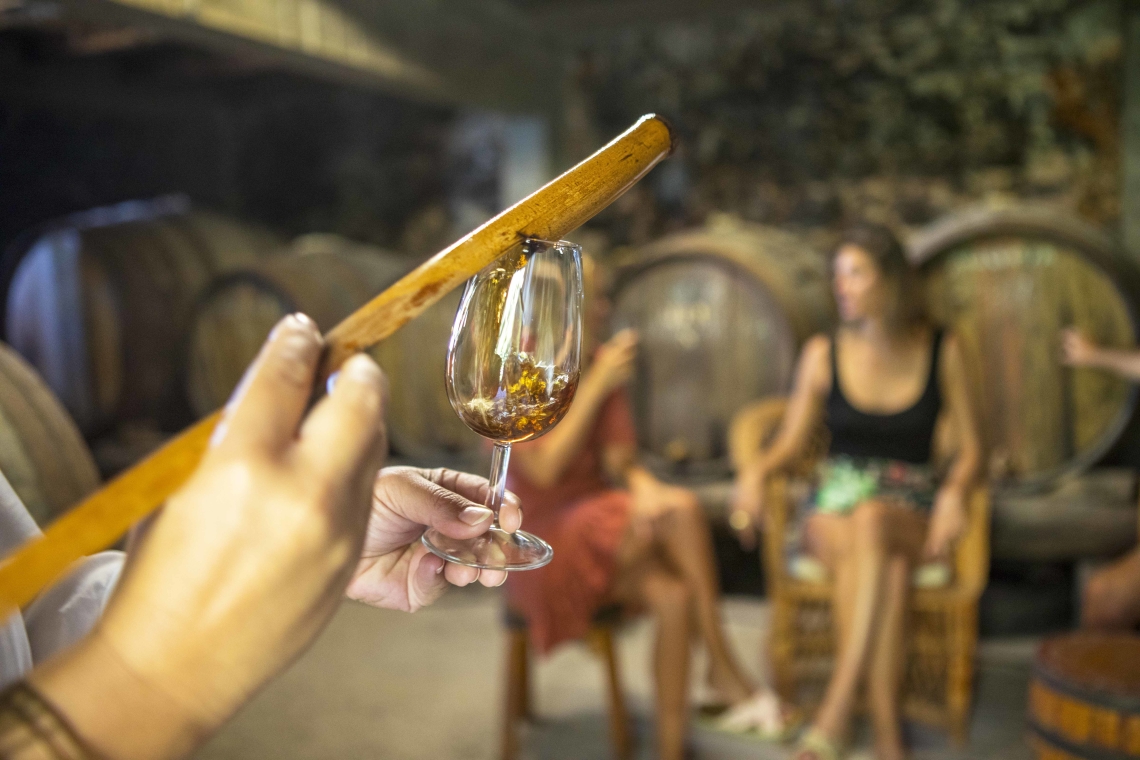 Madeira gained immense popularity as a European tourist hotspot throughout the 19th and 20th centuries, laying the groundwork for what would later become the islands' largest economic sector in the present day.
If you have fallen in love with Madeira, take a look at our hassle-free packages that allow you to plan your dream trip to this beautiful destination. Our team of local experts has thoughtfully designed all our packages, ensuring that you don't have to worry about any arrangements. Simply sit back, unwind, and make the most of your vacation!

Top 10 Museums in Madeira
1. Cristiano Ronaldo Museum
For European soccer fans, a trip to Cristiano Ronaldo's hometown wouldn't be complete without a visit to his museum. Visit the Cristiano Ronaldo Museum in downtown Funchal and learn more about Ronaldo's journey to becoming a professional athlete and international soccer superstar.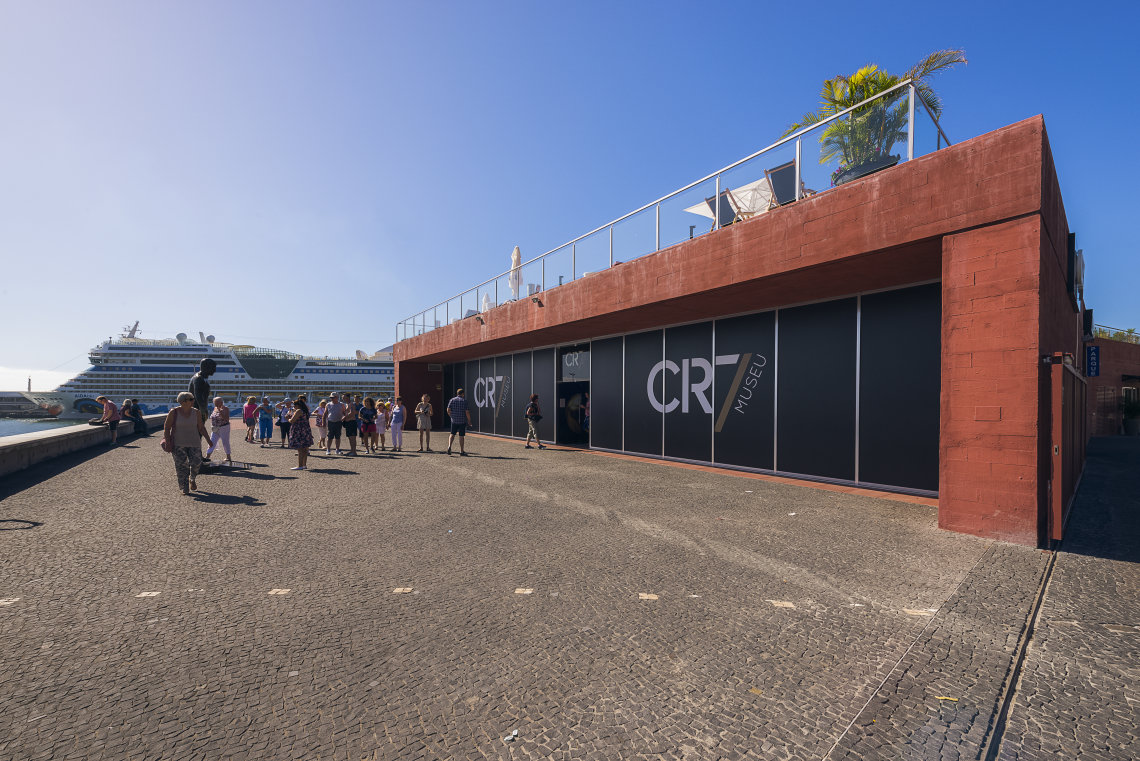 2. Religious Art Museum
Created in 1594, the Arte Sacra Museum in Funchal's main plaza is an homage to Portuguese art from the 15th to the 19th centuries, along with 15th and 16th-century Flemish art. Painting, sculpture, and gold smithery are the three major collections visitors can expect to see during their visit, with amazing artistic creations that have been preserved to perfection.
3. Madeira Wine Museum
You'll find plenty of museums dedicated to Madeira's famous wine, but our top pick is this one. Located in a baroque stylish building, "The Old Blandy Wine Lodges" presents you with a wide array of interesting information and artifacts from Madeira's oldest wineries. Visit the museum for a better understanding of the island's wine culture, and history and for a wine-tasting experience!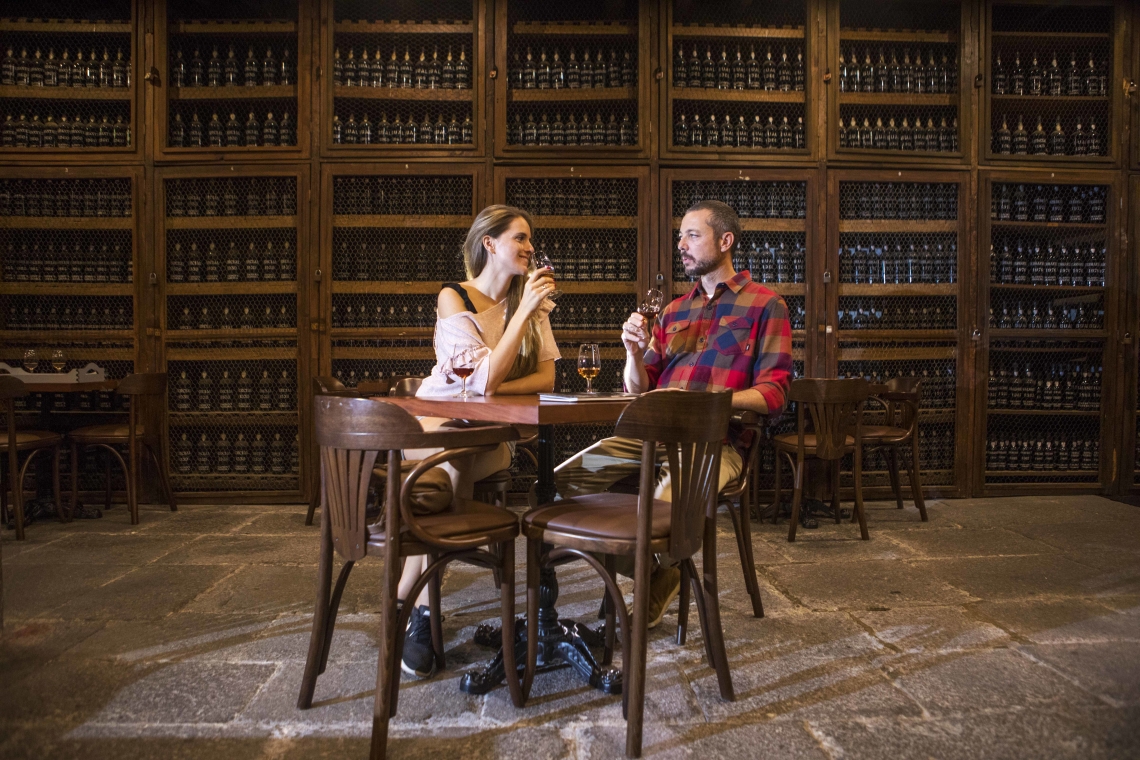 4. Frederico de Freitas House Museum
The living art of Dr. Frederico de Freitas, a beloved lawyer, notary, and collector, is now open to visitors and mainly architecture enthusiasts as his house is considered one of the most emblematic constructions of Funchal. The Frederico de Freitas House museum features a variety of sculptures, paintings, engravings, furniture, ceramics, and crystals from his personal collections.
5. Quinta das Cruzes Museum
The Quinta das Cruzes Museum is a historic manor estate that once belonged to the family of the first appointed captains of the island, João Gonçalves Zarco. The estate includes the former residence of the Morgados das Cruzes family, the Chapel of Our Lady of Mercy, a beautiful garden, and an archaeological park containing objects from various historic buildings in Funchal. Open to the public since 1953, the museum's vast collection includes ceramic pieces and sculptures, antique furniture, and a variety of works of art.
6. Christopher Columbus House Museum
Before Christopher Columbus ever set sail to America in 1492, he lived on the beautiful, sunny island of Porto Santo with his wife, Filipa de Moniz, daughter of the first Governor of Porto Santo. The house where he lived from 1480-1482 is now a museum dedicated to the importance of Portugal and the Madeira region during this Age of Discovery.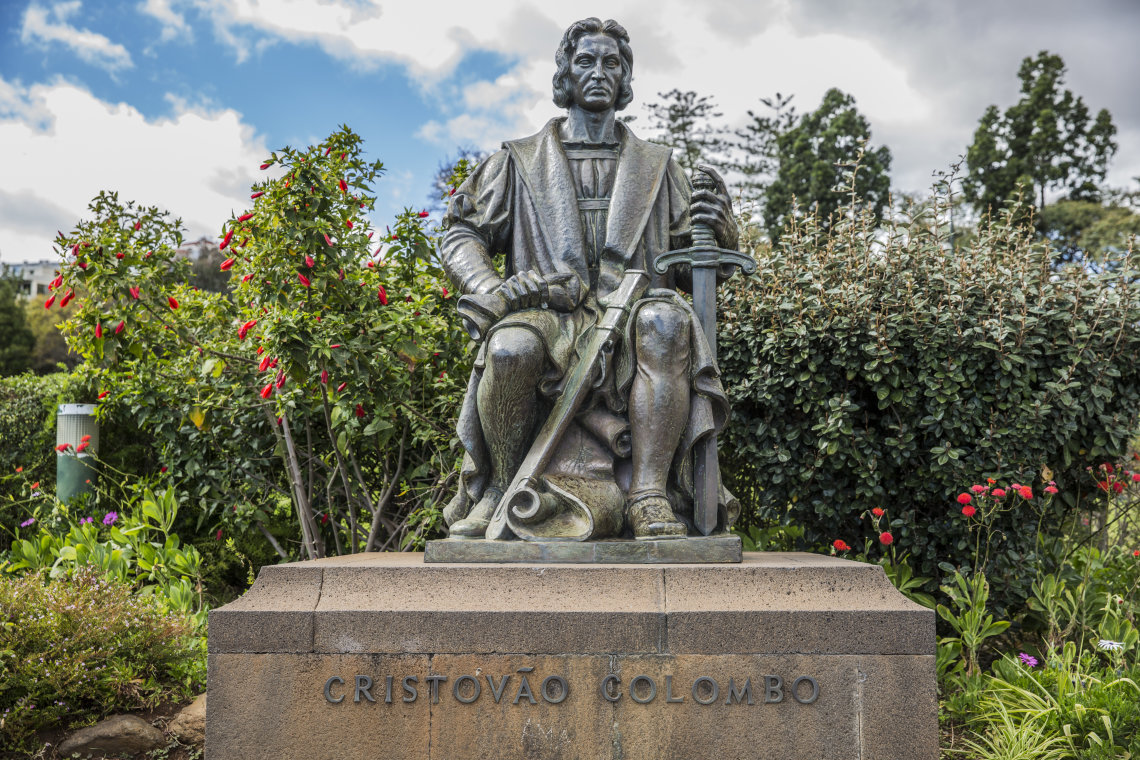 7. Natural History Museum
Located on the beautiful, sprawling grounds of the Madeira Botanical Garden, the Natural History Museum houses a valuable collection of the various species that can be found in the archipelago, including fossils, minerals, insects, and both vertebrate and invertebrate animals perfectly preserved for visitors to explore. Initially started by the Catholic priest and naturalist, Ernest Schmitz, in 1874, the collection grew and multiplied until the Diocese of Funchal handed over possession to the Botanical Garden in 1982 and has been on display to the public since October 1st of that year. The specimens are mostly identified, allowing visitors to see the common name, scientific name, family, and where they were collected.
8. Monte Palace Tropical Garden & Museum
While in Madeira, a visit to the gorgeous Monte Palace Tropical Garden & Museum should be on your ''must do'' list. The best thing about this museum? Its mineral and sculpture collections are actually a part of the garden, which makes the Monte Palace Museum one of the most pleasant to visit in Madeira Island.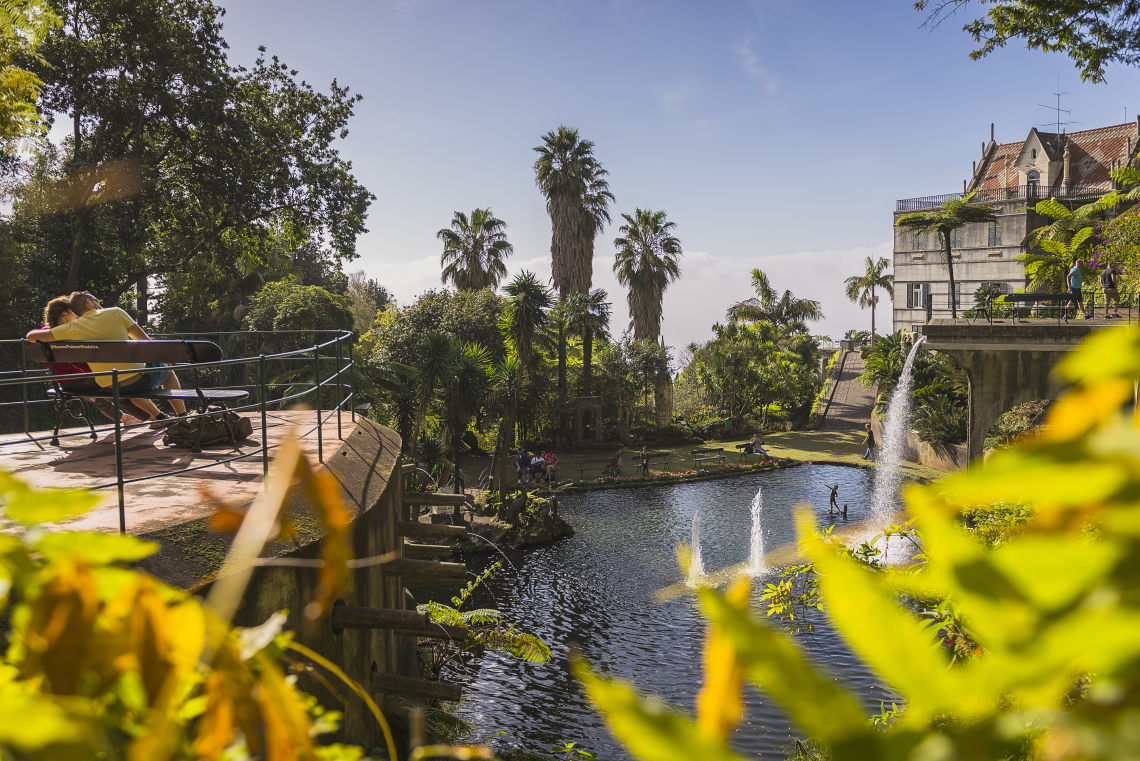 9. Sugar Cane Museum
On the western tip of Madeira in a town called Calheta, visitors can encounter a museum dedicated to one of the island's main crops: sugar cane. Tour this interesting museum to see the ancient tools used to transform sugar cane into the island's famous honey and rum.

10. Whale Museum
Madeira Whale Museum opened to the public in 1989 and displays the history of whale hunting in Madeira, housing life-size models of whales and dolphins, and 3D stereoscopic movies. It is one of the most innovative museums of its kind internationally.
Discover Madeira Island Your Way: Customizable, Tailor-Made Trips for Your Dream Adventure!
If you're eager to explore Madeira Island at your own pace, we have the perfect solution for you. Our team of specialists will collaborate with you to create a personalized trip that caters to your preferences and budget. Whether you wish to savor the delicious local cuisine, delve into the historic towns, or bask in the sunshine on magnificent beaches, our tailor-made packages provide the flexibility and autonomy to uncover the wonders of Madeira Island at your own rhythm. So, don't hesitate! Get in touch with us now and let us assist you in planning an unforgettable trip to Madeira Island!